Julia Roberts rightly won an Oscar for her performance in "Erin Brockovich," but on the night she picked up the Academy Award for best actress, it was her dress that stole the show.
The vintage black-and-white Valentino was romantic, fitted and instantly classic, and Roberts wore it beautifully. But while we imagine she has the Oscar somewhere on a dust-free shelf in her home, just what happened to the dress?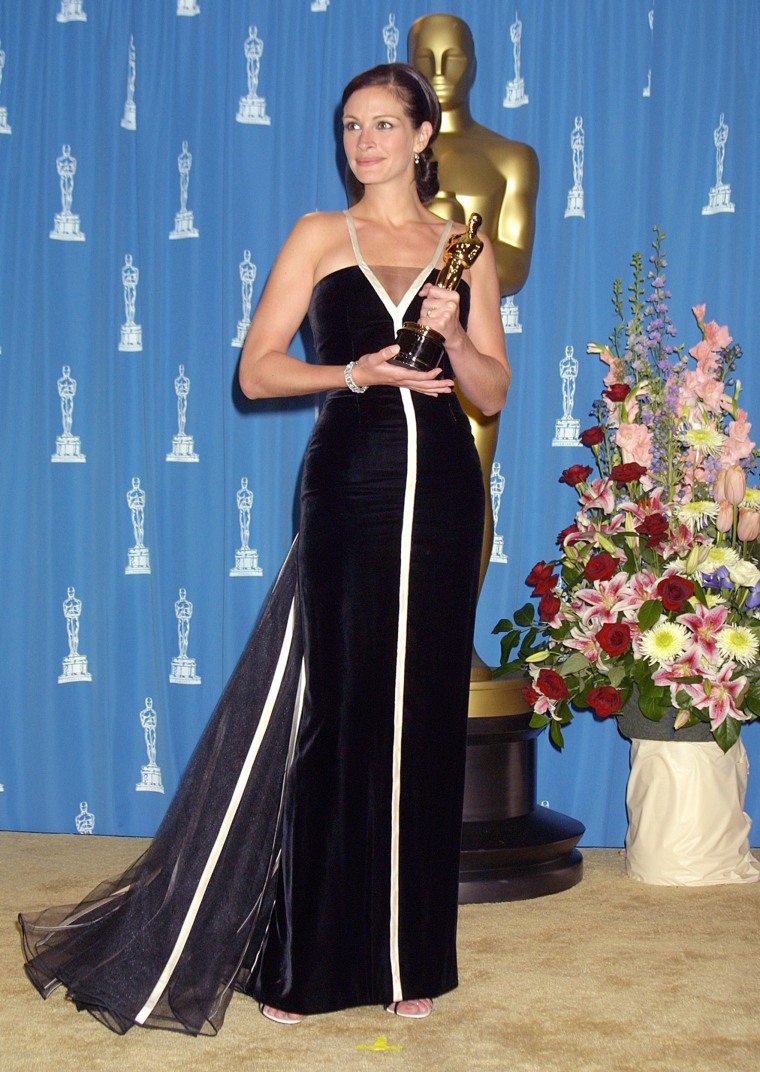 RELATED: Julia Roberts is named People's Most Beautiful Woman for record 5th time
"It's under my bed, in a box," she told People magazine.
Quelle surprise!
That said, she does have some plans for the gown that make absolute sense to us.
"I have this little space in my house that my husband refers to as the heritage collection," said the woman chosen earlier this week as People's most beautiful for the fifth time. "Things I go, 'I can't get rid of [this], what about Hazel?'"
Hazel is, of course, Roberts' 12-year-old daughter, with husband Danny Moder. Moder isn't so sure their little girl is going to want to wear her mom's old things, but Roberts is firm.
"I say, 'Well, maybe she'll want it.' So I keep keeping things."
RELATED: Julia Roberts delivers vaccines for children in Kenya
That said, it is a dress for a grown-up, not for a preteen. Even Roberts doesn't think it would go well at a school dance.
"I would say, 'Don't be so dressy at the prom,'" she says. "You'd look cooler."
As always, mom knows best!
Follow Randee Dawn on Twitter.