When Julia Roberts stepped out at the London premiere of "Notting Hill" in 1999, fans noticed her megawatt smile, her dazzling sequined dress and one other detail about her look: her unshaven armpits.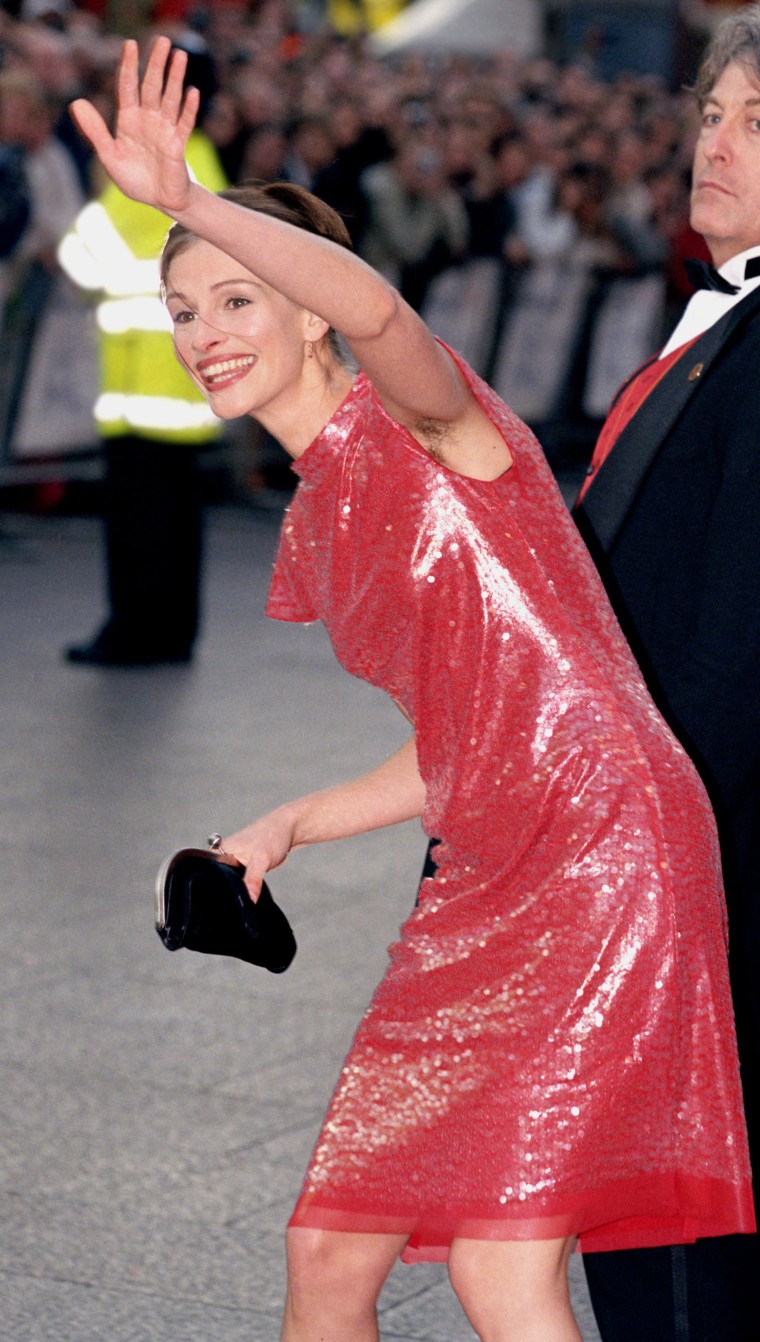 Her visible underarm hair sparked a media frenzy at the time, with some people wondering if it was a statement from Roberts about feminism or female beauty standards.
But that iconic red carpet moment actually came about by accident, the actress, 51, revealed on Busy Philipps' new E! talk show, "Busy Tonight."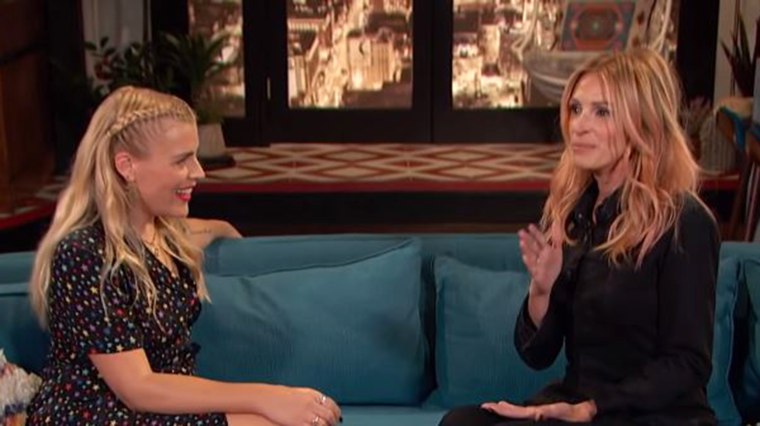 "I just hadn't really calculated my sleeve length and the waving and how those two things would go together and reveal personal things about me," Roberts said. "So it wasn't so much a statement, as it's just part of the statement I make as a human on the planet, for myself."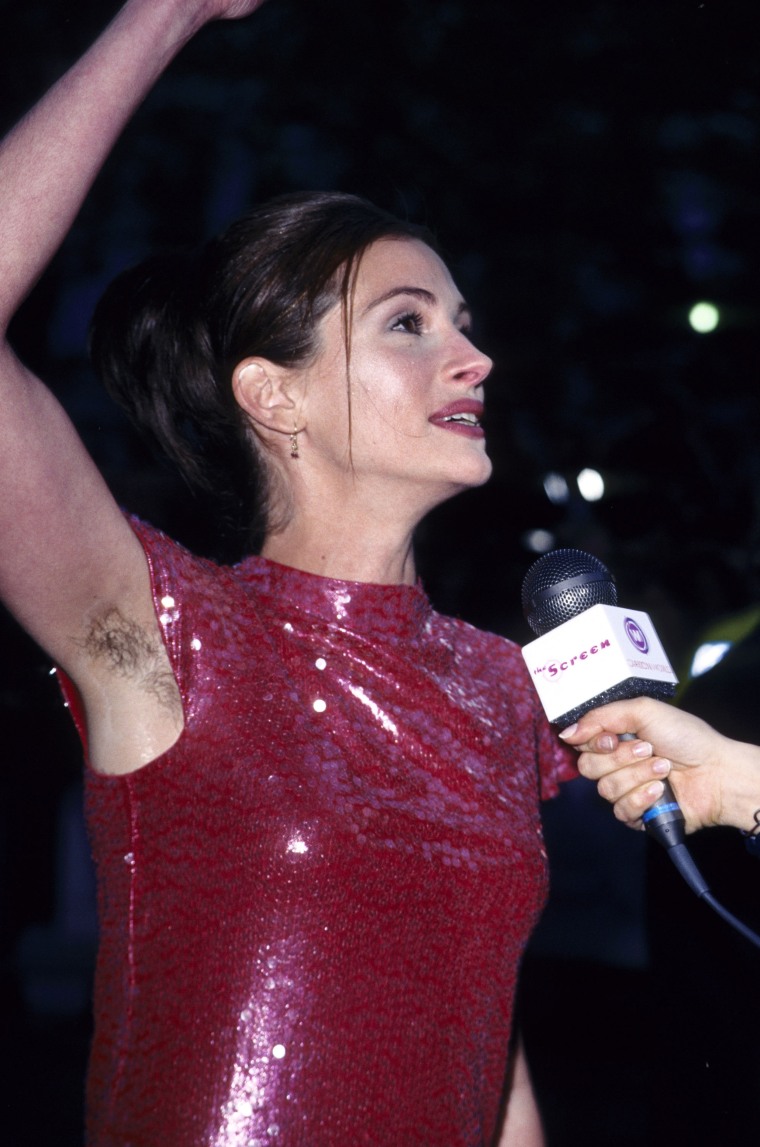 Philipps was surprised because she said that she, like many people, took it as a statement at the time.
"I thought it was like really cool and punk rock," she said.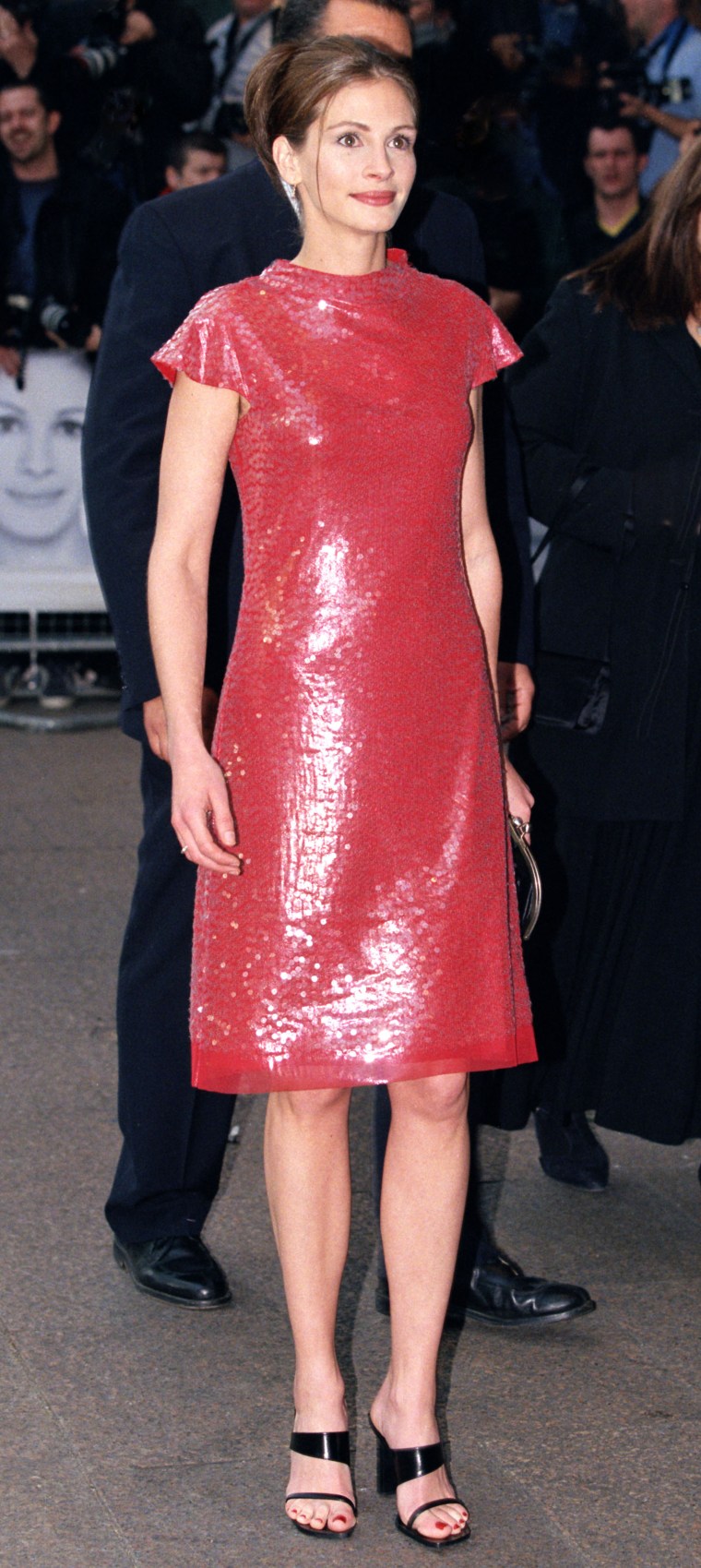 Nearly two decades later, female celebrities still make headlines when they let their armpit hair grow free. Just look at the commotion caused when supermodel Gigi Hadid even appeared to bare her unshaven underarms in a video.
Roberts may not have been trying to make a big social statement with her "Notting Hill" premiere outfit, but, intentional or not, her natural look reminded women that they don't have to conform to traditional beauty norms to look absolutely stunning.