Take that, Hollywood.
That's the message from Jordin Sparks, who dropped 50 pounds in the last year and a half, transforming her body along the way.
Sparks, though, said her goal was to become healthier, not to shrink down to a size zero or to look like everybody else.
"I had gotten really sick," the 24-year-old singer-songwriter told TODAY's Jenna Bush Hager on Friday as part of "Love Your Selfie, Reclaiming Beauty" week. "And I was about to celebrate my birthday and I was like, 'I should be in the prime of my life right now. I shouldn't be feeling like this. I really need to make my health a priority.' And that's what I did."
Sparks changed her diet and became more active, challenging the pressures of celebrity beauty.
In a rarity on national television, the trim Sparks disclosed her weight.
"I go anywhere from, like, 155 to 161," she said. "So I'm right around there. That's where I am."
She's OK with her weight, though she knows about the pressures to be thin in Hollywood.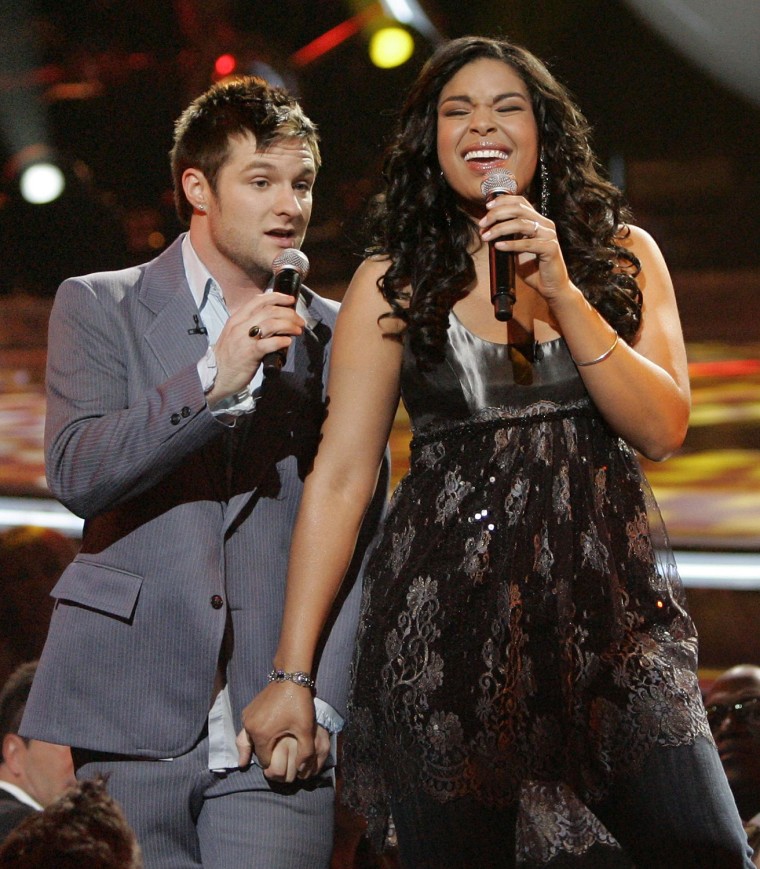 "It does get a little crazy," said Sparks, who won "American Idol" at age 17. "I think not succumbing to the pressure is harder than actually giving into it."
It would be easy, she said, to say, "'OK, I'm going to try and look like everybody else.'  
"Instead, I loved the way I looked before," she said. "I was comfortable with how I looked. But, a lot of it has been really focusing on becoming healthier. And the plus side was that my body changed, which was awesome. It wasn't about being a zero or a certain size or anything like that."
Her journey has led Sparks to have a better relationship with the mirror and to become a role model for young women.
"I know that there are some women who struggle to even look themselves in the mirror," she said. "And I hope that those women who are struggling can watch this and go, 'You know what? I'm OK with who I am. And I'm beautiful in my own way.'"
When Sparks Instagrammed herself in a bikini recently, she had the same trepidation that many women have while walking around poolside.
"And I walked out, and they were just like, 'You look great,'" she said of her bikini look. "I was like, 'Really? This is OK? Like, this bathing suit looks all right?'
"Because for me, that was such a huge thing to do. I don't just walk around in bathing suits."
Sparks was prepared for some tough scrutiny, with people viewing her in photos from every angle. Fears aside, the response on social media was overwhelmingly positive.
"It was empowering at the same time because I did it," she said.
She urged women to go out and have fun.
"Just go have a good time," Sparks said. "And you know, rock your bathing suit, whether it's a tankini or a one piece or a bikini or you have, like, a nice little sarong. Dress yourself up and go have a good time."
As she revealed her weight, she stressed that she's not super-thin, and said it felt great to disclose the numbers on the scale.
"It feels really good," she said. "Yeah. Take that. That's how much I weigh, Hollywood. Grrr."
Lisa A. Flam is a news and lifestyles reporter in New York. Follow her on Twitter.