Jonathan Van Ness is taking his grooming skills to the nail-care aisle! The "Queer Eye" star announced on Instagram yesterday that he will act as an ambassador for Essie nail polish.
"I'm so honored to announce I've teamed up with @essie as their first non-female ambassador in celebration of Pride!" Van Ness wrote. "For me, polish has always been a form of self-expression."
And it sounds like Essie is just as happy to have him.
"Jonathan Van Ness truly embraces individuality and everything we hope to embody and portray as a brand," Essie vice president Greg Hui told TODAY Style. "Alongside his abiding love for manicured nails, JVN exudes positivity, playfulness and color, so it felt like an obvious partnership."
Van Ness wore a "mosaic rainbow mani moment" for his first Essie shoot, purposefully leaving the others plain. The look was designed by Essie's global lead educator, Rita Remark.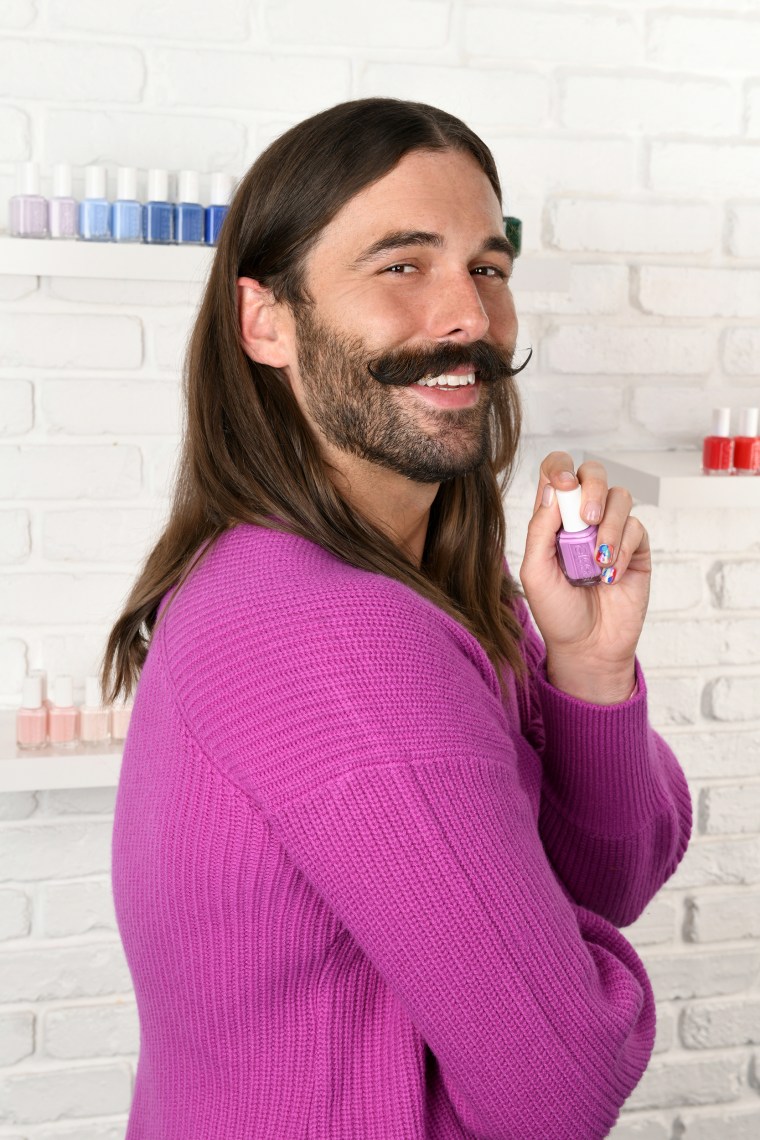 Essie teased the partnership in an Instagram post on Thursday, writing, "We are excited to announce a new, colorful collab this month with someone special... check out our stories to see who it is!" Fans then went to the brands Instagram story to find out that the new ambassador was none other than Jonathan Van Ness.
"The beauty industry overall continues to shift towards increased fluidity," Hui mentioned. "Globally, Essie has an extremely diverse fanbase, including men."
A master of gender fluidity himself, Van Ness often wears dresses and other clothing that is often considered "feminine" to red carpet events.
We're excited to see what Van Ness and Essie have in store for us next. Maybe new color names after each of the "Queer Eye" castmates? We'll have to wait and see.