Look what you've done, Angelina Jolie. Look what you've done.
After the actress dramatically showed off her gams at the 2012 Academy Awards, a bold move that consequently launched a thousand memes, it seems the bare leg trend is here to stay.
On the Golden Globes red carpet on Sunday, more than one celebrity was spotted "Jolie-ing" it up to the crowd. Not with the same oopmph or bravado as Jolie, but hey, you gotta give a sister credit for trying.
Check out the image above. Think you have an idea who might do such a thing? Can you pair the leg with it's A-list owner?
We'll give you one more minute to make your guesses.
OK, ready?
The guilty culprits are...
Halle Berry, Eva Longoria, and Heidi Klum.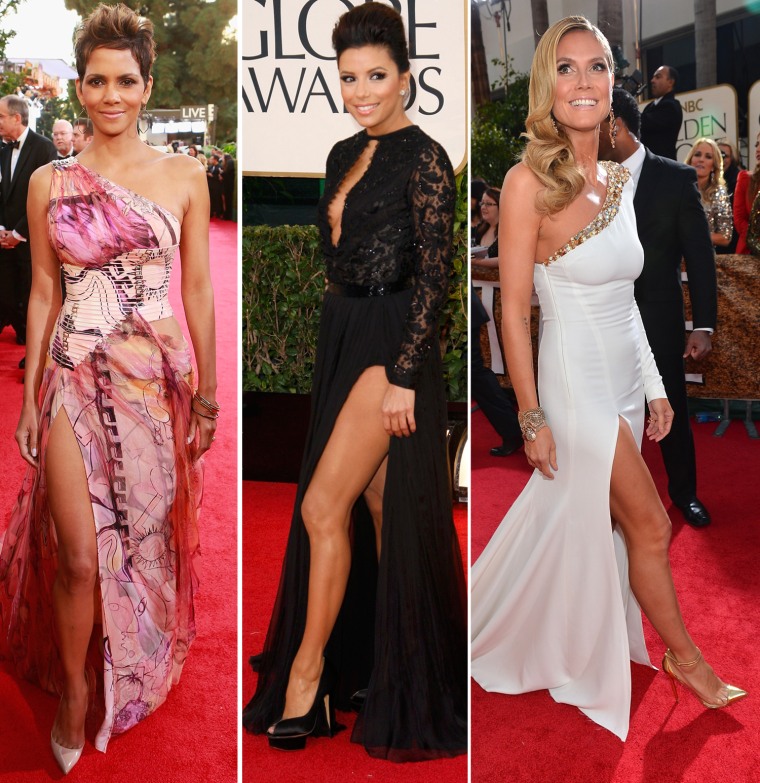 Are you a fan of the high-slit dress look? Let us know!
More from TODAY:
Heavy metal: Shimmer and shine on the Globes red carpet
Red rules for Golden Globes fashion
Look back: Nicole Kidman's glamorous red carpet history