We love having fun with fashion ... and love the convenience of shopping online even more. That's why TODAY.com is picking the brains of some industry experts to find out where they score their favorite items online. This time, Lilliana Vazquez chatted with the fit and fabulous fashion director of SELF magazine, Melissa Ventosa Martin.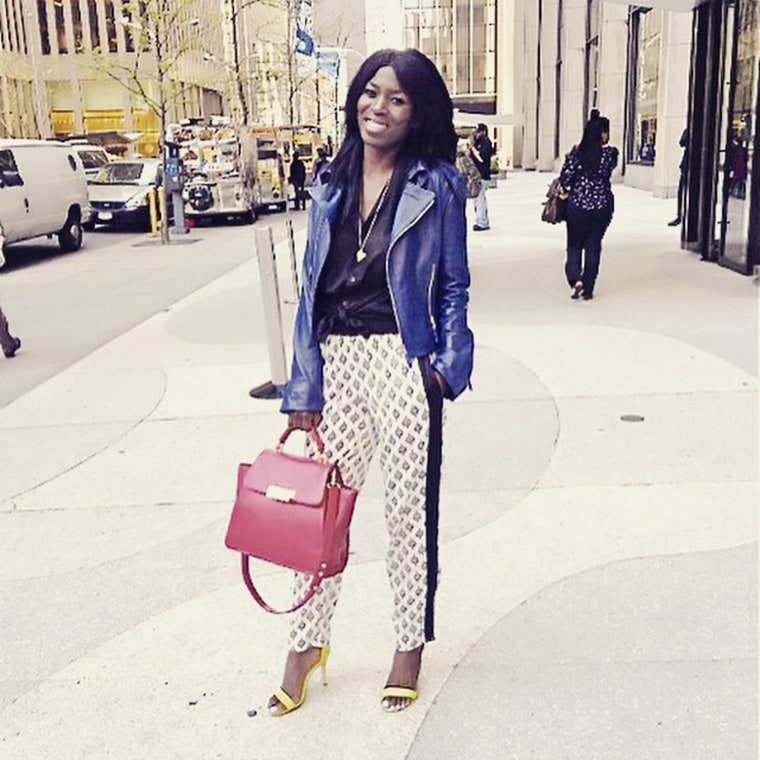 Name: Joiee Thorpe
Title: Fashion editor, Essence magazine
Find her on Instagram: @The_Joiee
Find her on Twitter: @The_Joiee
1. Describe your personal style in five words or less.
I have so many different sides to me, but ... racy, girly, tomboy chic, edgy.
2. Who's your celebrity style crush and why?
Kate Moss because she has the gift of personal style and everything works on her! I have always loved her effortlessly chic style. I am also attracted to Rihanna's daring nature. :)
Read more: A Teen Vogue editor spills her favorite secret shopping site (with great deals!)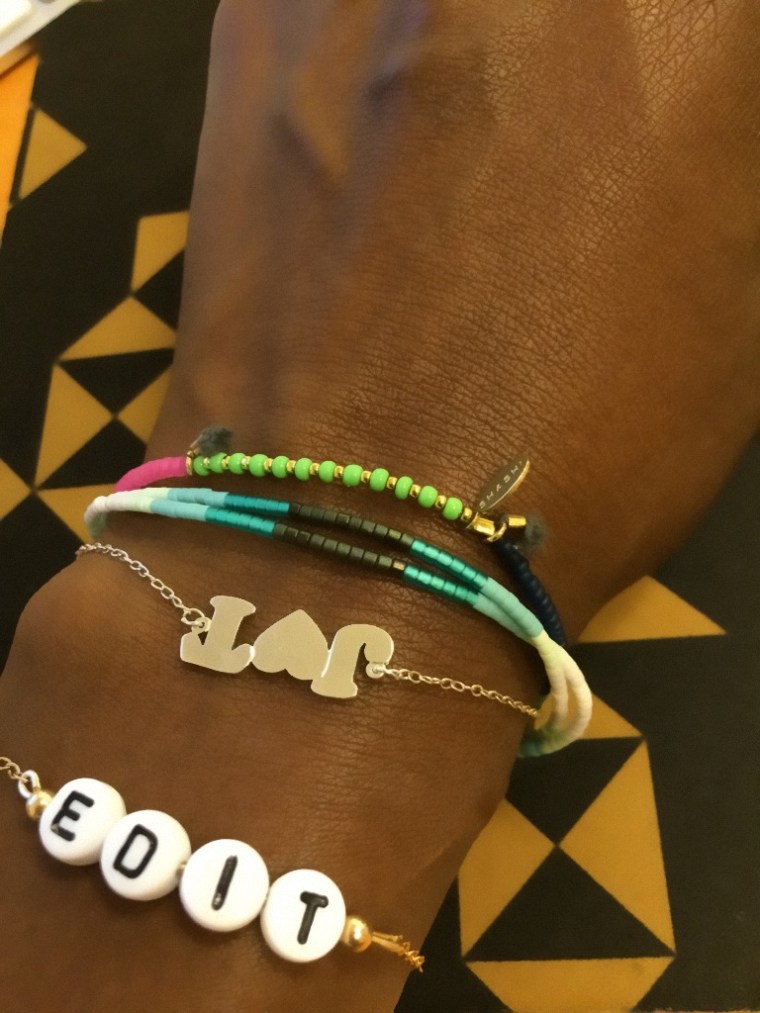 3. How often do you shop online?
Not often. I honestly can only shop online for accessories. I am very particular about hanger appeal. Seriously! Often the things you least expect look amazing when you try them on.
4. What is your best tip for a successful online shopping experience?
Make sure you can return or exchange products. Fight the urge to be impulsive because shipping may end up costing more than your purchase.
5. What is your favorite "under-the-radar" shopping website?
6. What makes this site so special?
The fun mix of designers and prices. The sales are awesome as well! I am very accessories driven when I shop online, so cute jewelry and bags keep me coming back for more.
7. What is the last item you bought on this site?
I am obsessed with the little Shashi bracelets for the summer. I just purchased a few!
Want more expert tips? See where SELF's fashion director finds athleisure scores online, the app Redbook's beauty director can't put down, how Teen Vogue's beauty and health director' spots one-of-a-kind pieces and where Redbook's market director scouts great deals.