John Krasinski may be best known for his small-screen role as Jim Halpert on "The Office," but he's moved on to the big screen since — and now Jim is just a memory.
Check out the actor's easy-on-the-eyes transformation!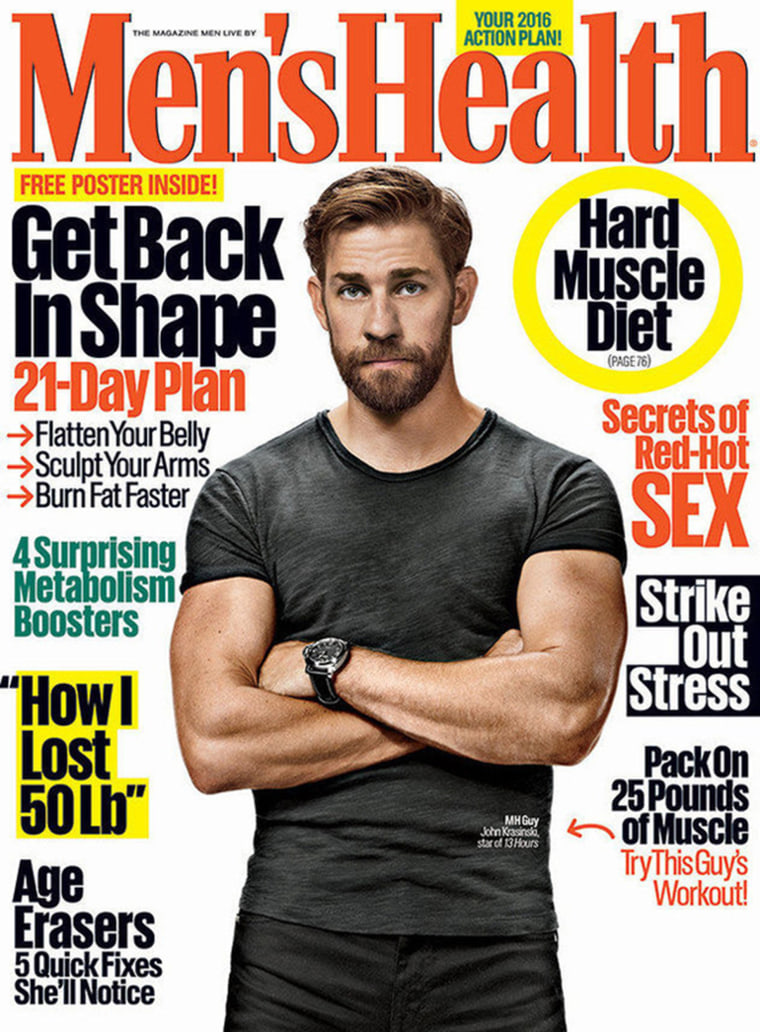 Krasinski is showing off his new pumped look in the January/February issue of Men's Health magazine, and it's a look he worked hard to achieve to play a convincing Navy SEAL in the upcoming film "13 Hours: The Secret Soldiers of Benghazi."
"I gotta be honest: It was brutal at times," Krasinski said of the intense routines his trainer subjected him to. "We did tons of metabolic work, dragging sleds and all this stuff I've seen NFL players do."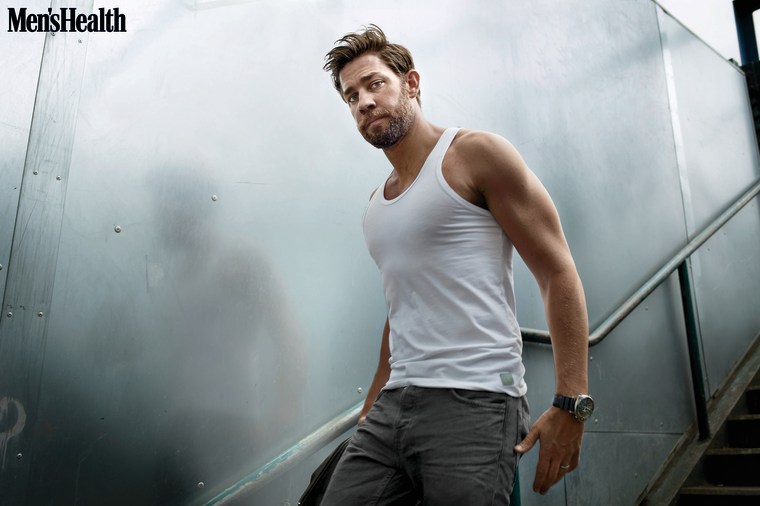 From bench presses to "Bulgarian split squats," it was intense. But it had to be. Krasinski had just four months to earn an action-star body.
Mission accomplished!
But getting fit has its benefits beyond the big screen (and making fans swoon). He's even been able to up his dad game.
MORE: John Krasinski gets his mind blown by Anna Kendrick on 'Lip Sync Battle': 'What is happening?'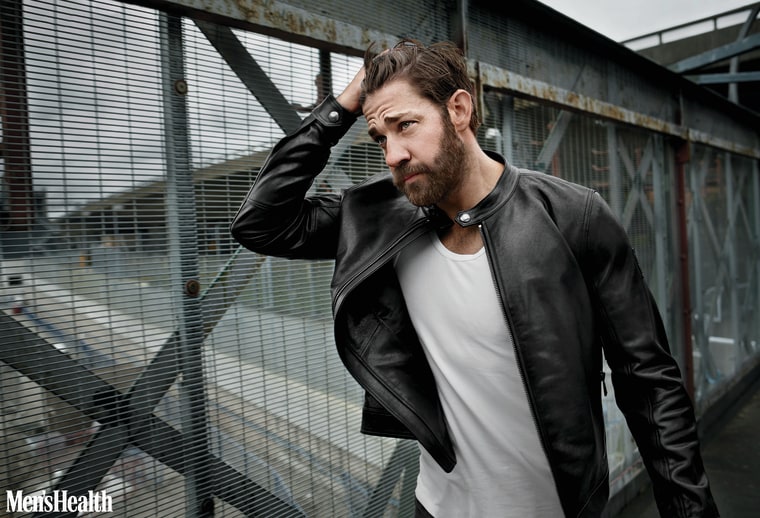 "I love feeling strong," he said. "You pick up your daughter with ease while everyone else makes a little grunt when they pick up their kids."
Nice perk.
We're sure his daughter's mother, aka his wife Emily Blunt, appreciates the change, too.
But it seems nothing has changed where it really matters.
During his interview with Men's Health, Krasinski gushed about his bride, telling the magazine, "It's my favorite thing to talk about."
Squee!
Follow Ree Hines on Twitter.