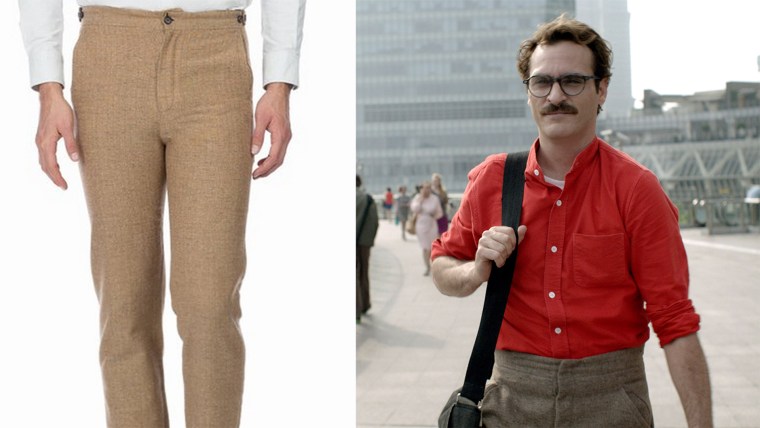 Will the high-waisted, futuristic fashion trend depicted in "Her" become … the future?
In Spike Jonze's latest masterpiece, actor Joaquin Phoenix spends his days falling in love with his computer operating system (sexily voiced by Scarlett Johansson), all while wearing questionable bottoms.
The retro wool trousers — worn high and fitted — are one of the standout items from the film's visual interpretation of vintage-inspired days to come, which feel terribly familiar and hipster-esque. The film, now in theaters, has been applauded for its impressive, subtle set and wardrobe design, and the unique style aesthetic is now available for purchase: Opening Ceremony released a line of clothing inspired by the film's fashion in late December.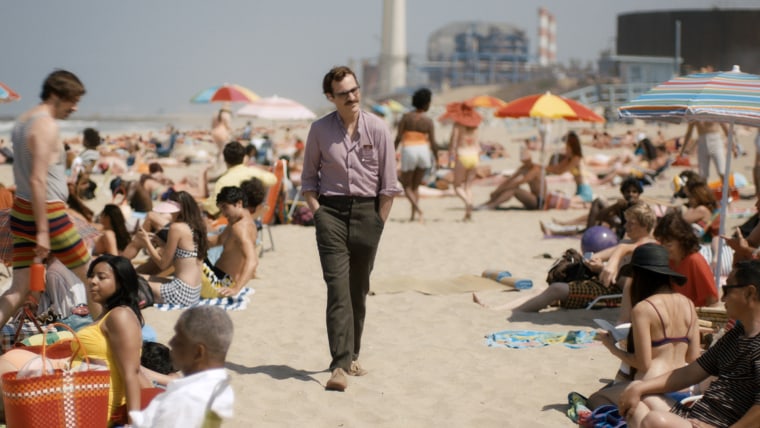 The supposedly androgynous collection, dubbed "Her" by Opening Ceremony, was designed in conjunction with retailer Humberto Leon and is designed "for men and meant for women to steal." (Legally?) Ranging from $100-$450, the line features short-collared shirts, '70s professor-chic cardigans, slim front-shirt pockets to perfectly fit your beloved iPhone (and its voice assistant, Siri), and of course, navel-grazing pants. This is somewhat surprising seeing as how Jonze, just last month, declared he was "so sick of the high-waisted pants."
"I really didn't intend for it to be such a topic of discussion," he said in an interview with the LA Times. "When [one of the characters] walks in with his high-waisted pants it gets a laugh at every screening. The first time I watched it with an audience I felt like I screwed up so badly. I had to watch it with an audience a few more times to place the laugh. And I think what it's about is that early on the in film you're trying to grasp and ingest new information. And when [the character] walks in with an outfit that's so obviously not our world, he looks nerdy and you can laugh, like 'OK, I can accept the world that's been created.'"
Asked whether he himself will be brave enough to don the collection, Jonze honestly admitted to the Wall Street Journal: "I'm going to be embarrassed wearing clothes from my movie, but I really like them and… damn it, they're good clothes."
From Lady Gaga-esque gowns to kooky accessories, designers at New York Fashion Week Spring 2014 presented creative, colorful and downright puzzling designs.