Jessica Chastain's signature ginger locks are here to stay, because unlike many stars, she doesn't really change her hair color when she changes roles.
In a new interview, the actress explains that she resists covering her red hair with dye — and the reason behind that decision is absolutely inspiring!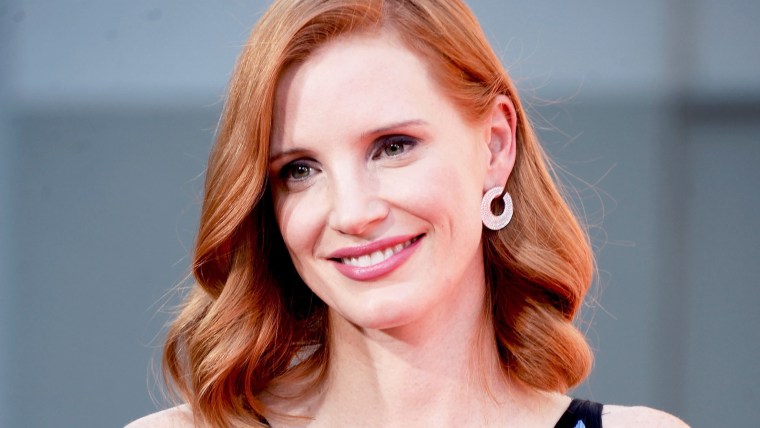 "As a child, I didn't want to be different — I wanted to look the same as everyone else because I didn't want to be singled out," she told Refinery29. "I was ridiculed for having red hair; for having freckles."
But as she grew up, she came to a powerful realization.
"Whatever you are ridiculed about that makes you different is what you'll celebrate in the future," Chastain said. "If I wanted to dye my hair, I could, but I realized that's who I am, and my differences (make me) special."
Of course, "The Zookeeper's Wife" star also has to embrace the differences that make her characters special, and so for that, she turns to temporary measures.
"The one way to change my physicality is through wigs," she revealed. "Wigs are amazing because they not only change your hair color, they can also change your hairline and the texture."
And they make for a convincing transformation. Last year, the 40-year-old actress fooled fans — and even us — when she debuted a dark chestnut hairdo for the role of "poker princess" Molly Bloom in the upcoming film "Molly's Game."
But when filming wrapped, she showed her followers on Instagram that it was just a remarkably real-looking wig.
"When I sit in a makeup chair and the hairstylist puts a wig on me, I feel the character collecting," she said in her interview with Refinery29. "It's not for vanity's sake that I use wigs; I see it as a tool to help transform."
Just as importantly, it's a tool that lets her remain a fiery redhead the rest of the time.