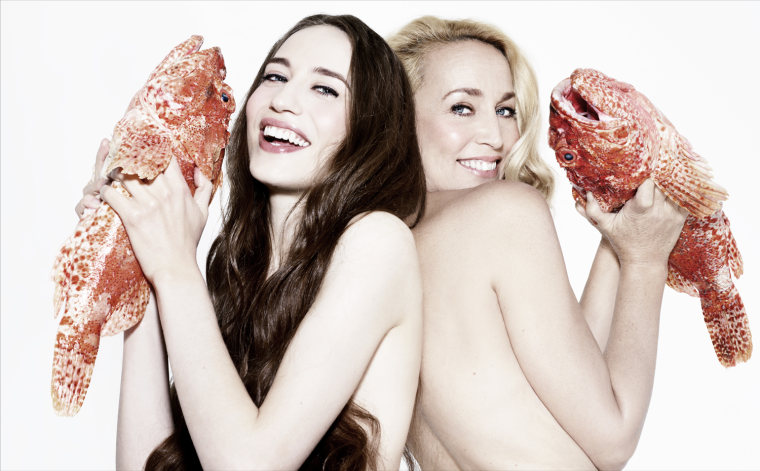 It certainly isn't a new tactic, but it sure does work: going nude for a cause.
A la PETA's "I'd Rather Go Naked Than Wear Fur Campaign", supermodel Jerry Hall, 56, and daughter Lizzy Jagger, 28, stripped down to make a point: Save the tuna, which faces the threat of commercial extinction.
In a racy new photo campaign for Fishlove, an organization devoted to making a stand against overfishing, the mother-and-daughter duo are shown smiling and posing provocatively with dead, wide-eyed tuna. (According to the organization, the fish taken in the photographs were caught sustainably.)
"I feel very passionately about keeping the oceans healthy, 80 percent of the life on earth lives in the ocean," Jerry Hall stated in a press release. "It's important that we take that power and buy sustainable fish."
Fishlove co-founder Nicholas Rohl insisted that Hall and Jagger be photographed without any clothing in view. "We wanted to explore the relationship between the human and the fish, which meant that it had to be 'skin on skin', a bit like a mother holding a baby," Rohl told TODAY.com, adding that his organization did worry whether the images were a bit too provocative.
Yet "we decided that it was far more important to get the message out there than to worry about offending a few people," Rohl said. "One of the accusations is that it is wasteful, using the fish in this way, but it absolutely wasn't. We [ate] all the fish we used for this campaign! We didn't throw any of the fish away."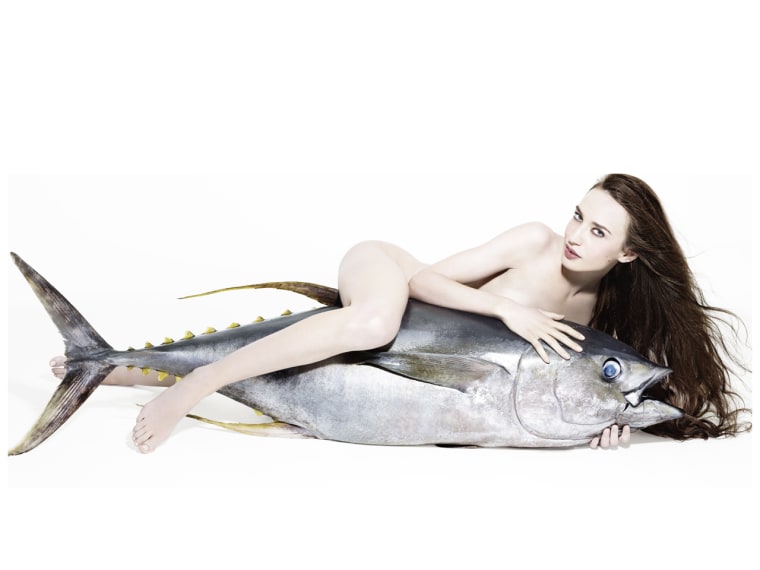 Other celebrities who have been photographed for Fishlove include British actor Sir Ben Kingsley and Olympic swimmer Mark Foster.
Lizzy is the eldest daughter of Jerry Hall and Mick Jagger, and she seems quite intent on following in her mother's glamorous footsteps. She's modeled for Tommy Hilfiger, Thierry Mugler and, most recently, for Playboy, which Jerry posed for in 1985.
"I feel comfortable expressing myself through my body," Lizzy told Playboy in 2011. "I'm thinking I should do naked pictures before I have children."
(Interestingly, she also admitted that when she was 21, her famous parents didn't give her their permission to pose nude in Playboy. It took some time.)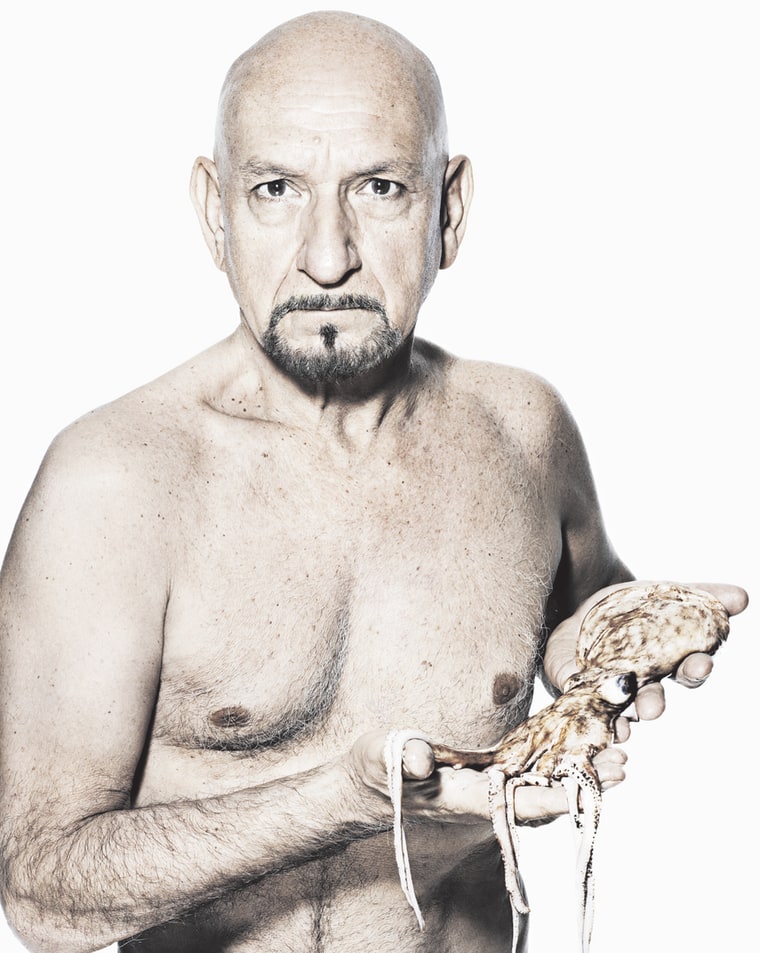 While Lizzy certainly has the body to pull off a nude campaign — and the images are quite noticeable — we wish there were more ways to grab the public's attention. Wouldn't it be grand if more celebs were photographed hugging a panda or Prince Harry for a good cause? There should be more "cuddling cute things" campaigns.
Rina Raphael is a senior style and features editor at TODAY who can barely go swimwear shopping with family members, let alone pose nude with them.
More from TODAY Style:
The sexiest shoes of 2012? They'll cost ya
At what age do women start worrying about aging?