It's hard to imagine anyone finding fault with J.Lo.
But when Jennifer Lopez was first starting out in the entertainment industry, some people told her she should lose weight or hide her natural curves.
"They'd say, 'You should lose a few pounds,' or 'You should do this or that,'" the singer and actress revealed in a recent interview with InStyle.
Luckily, Lopez didn't take their advice.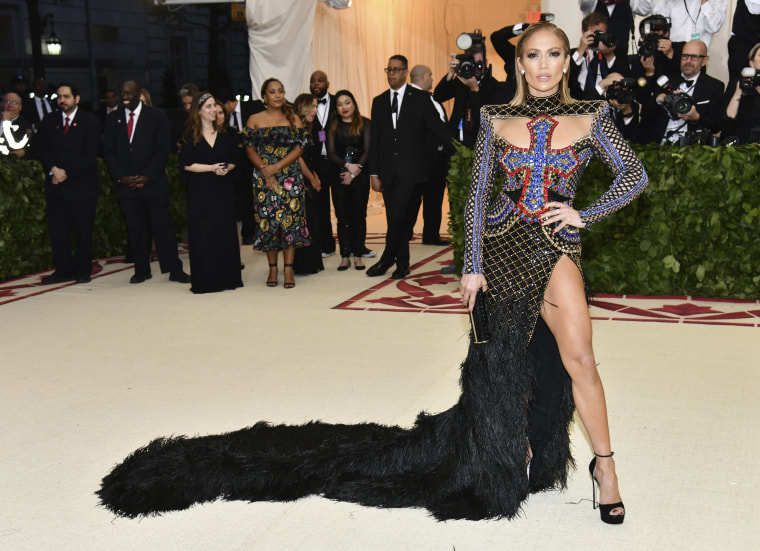 "(My curves) didn't bother me at all," she said. "It finally got to the point that I was like, 'This is who I am. I'm shaped like this.' Everybody I grew up with looked like that, and they were all beautiful to me."
The "World of Dance" judge, 48, also opened up about how her family helped instill a strong sense of body confidence from a young age.
"My mom and my grandmother were the ones who drilled into me, 'This is how we are, and this is what's beautiful,'" she said. "Being curvy or not being 6-feet tall was never a bad thing; it was actually something that was celebrated. And so, later on, when I brought that in front of the world, I wasn't really trying to send a message. I was just being myself."
Being herself has definitely taken Lopez a long way. She has accomplished so many things that it can be hard to keep track: Right now, she's a judge and executive producer on NBC's dance competition show, "World of Dance," while also starring in the police drama "Shades of Blue."
She's also working on a new Spanish-language album, all while headlining her own Las Vegas residency. Oh, and she also recently released a new beauty line that promises to help fans achieve that signature J.Lo glow.
Now that she's such an influential global icon, Lopez is using her platform to inspire other women to respect themselves and embrace their own natural beauty.
"So many people have come up to me over the years — famous people, people I meet on the street, fans, everybody," she said, "and they say that very thing: 'Thank you so much. I have the same type of body. I used to think I was fat, but now I feel beautiful.'"
And she hopes her 10-year-old daughter, Emme, will grow up with that same attitude of self-respect.
"The one thing I really want to teach her is to love and respect herself first and to make sure she commands respect from others," Lopez said. "I try to get her to focus on the things that matter: being a good person, friend and daughter, being happy with herself, and doing the things she loves."
J.Lo, you're an inspiration in every way!