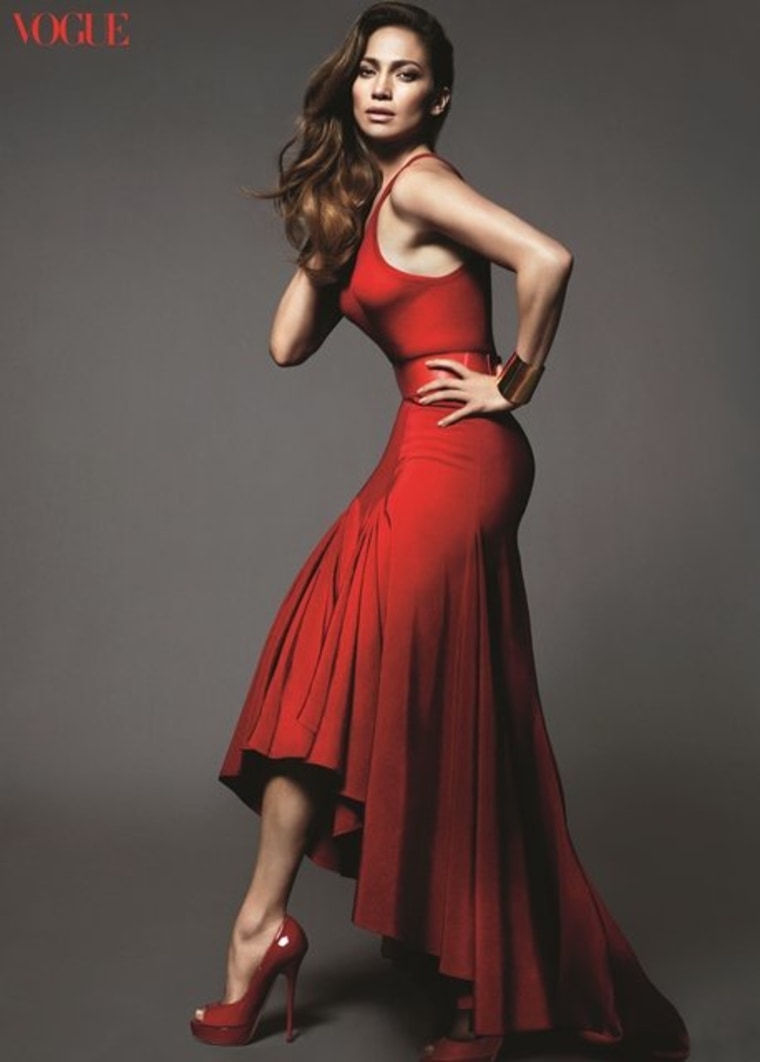 She might be stunning in her designer duds, but Jennifer Lopez says she's just like you and me.
Well, when it comes to body issues, at least.
"I'm not a size 0 or 2. I'm not 6-feet-tall like a lot of the models that come around, and I'm like, 'Wow, I'm really short compared to models!'," the "American Idol" host, 42, said in an interview in the new digital edition of Vogue magazine. "I'm just a regular woman. I wear a size 6. You know, when I eat a little too much over the holidays, maybe a size 8. When I'm in shape, maybe a size 4."
While J.Lo likely has access to trainers, nutritionists, makeup artists and other magical Hollywood elves that the rest of us do without, her view seems typical of what most women — famous or not — experience in front of the mirror. Weight fluctuates, and often with it, our self-image.
It reminds me of what Lena Dunham, writer and star of HBO's new series "Girls" recently said in the April issue of Marie Claire magazine: "I feel like there are always two choices for women: Either be totally confident about your non-zero body and say 'I love what I look like and this is who I am,' or be the person who is obsessed with diet and exercise and keeping toned.
"What feels more realistic to me is that some days I wake up and think I love how I look. On other days I say, 'If I had real self-control, I would be 10 pounds lighter.' The contradiction is, to me, what being a girl actually feels like."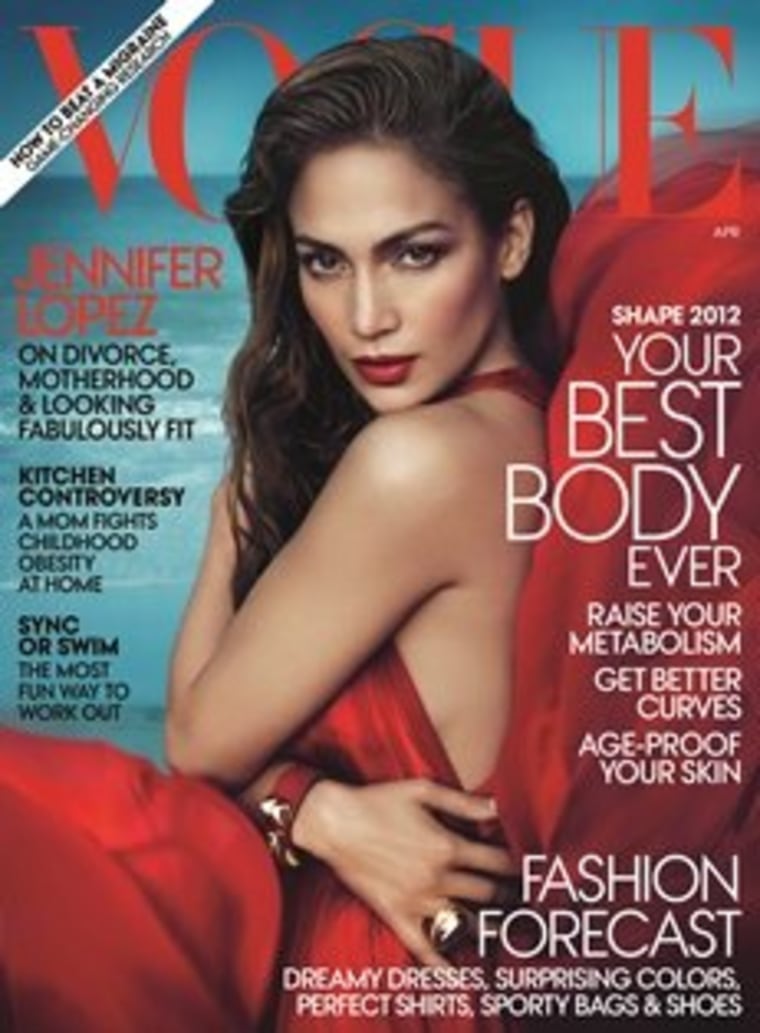 How does one confront the back and forth, the gray between the love and hate of one's body? J.Lo has an unorthodox approach – bling. She wears a diamond ring on her finger that spells out (ready for this?) "I LOVE ME," and yes, she recognizes how arrogant and "Toddlers & Tiaras"-esque that may seem.
"That may sound conceited," said the recently-divorced performer, "but it's not. If you don't love yourself, you can't love anybody else. And I think as women we really forget that. All we want is to be happy, to feel secure, to feel understood. But you can't look for somebody else to do that for you. You think about it. Oh, yeah, of course I care about myself. Of course I have good self-esteem. But when you really take a good look, you are not treating yourself like someone who does. And when you let people treat you in a way that you don't want to be treated, it's not their fault. It's yours."
Agreed, one can't argue with J.Lo's philosophy. (Is this the most approachable she's ever sounded?) And be it a diamond band, a pep talk, a LBD or a bowl of macaroni and cheese, it's not a bad idea to keep something on hand to remind yourself that you're worth loving. And that we all have bad days.
Now where do I get that ring…?
Rina Raphael is a TODAY.com editor who suffers body image issues every time she sees J.Lo dancing in a Fiat commercial.
More in The Look:
Bushy is best: Bold brows make a comeback
Royal faux pas? Camilla dons Diana's jewels