Jennifer Lawrence is the ultimate "girl next door." Goofy and free-spirited, her style is equal parts quirky and relatable. When we think of her, our thoughts turn to lighthearted speeches, charming gaffs and stories about tripping up the stairs.
She's an all-American beauty ... but maybe with more of a mysterious edge than she gets credit. Hear us out: when it comes to her red carpet style, no one pulls off playful sophistication better than J. Law. She manages to parade around the premiere circuit in inky black threads without ever falling under the category of standoffish vamp. And she's pulled this off time and time again, at more than a handful of "Hunger Games" premieres.
Here's what her enigmatic red carpet style can teach us about upgrading our glam game with (thankfully!) always-flattering black. We knew we loved this chick!
1. The illusion of coordinated sets.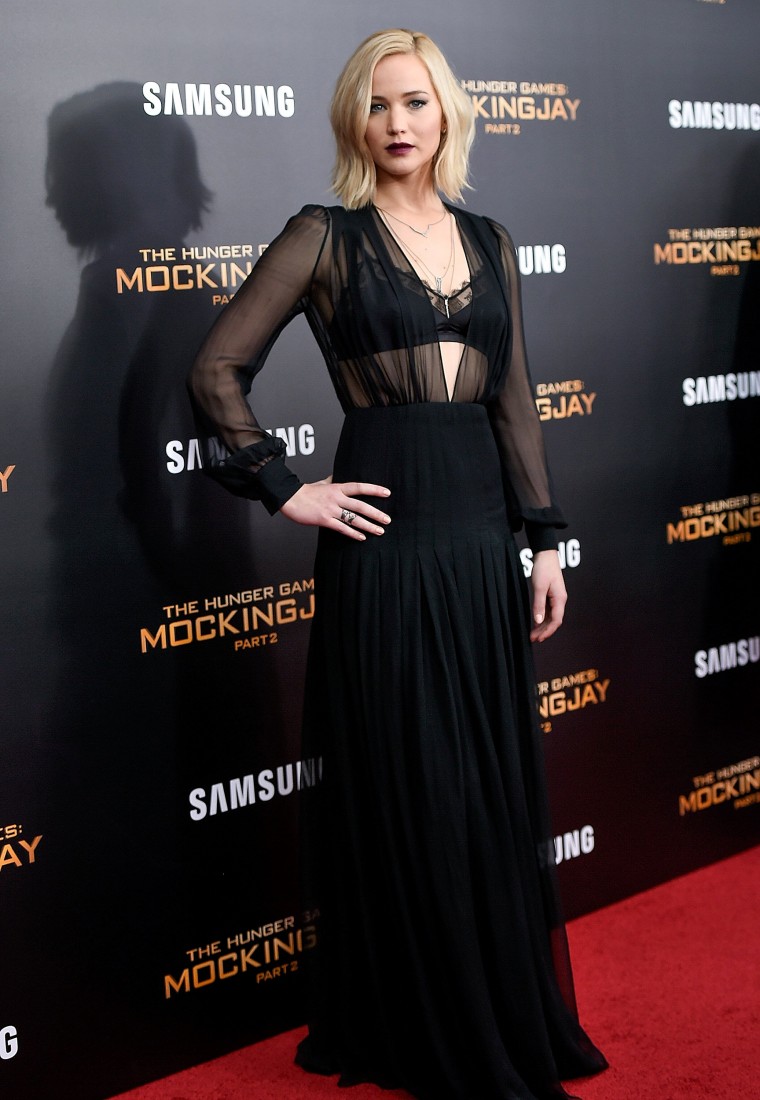 Upgrade your LBD game by thinking separates — or just the illusion of one! This Schiaparelli stunner offers interest by way of a high-waisted maxi skirt paired with a plunging sheer, V-neck blouse. Each element gives a nod to trendy separates and highlights fresh, modern versatility.
This blocking feels so of-the-moment.
2. Modest meets a racy surprise.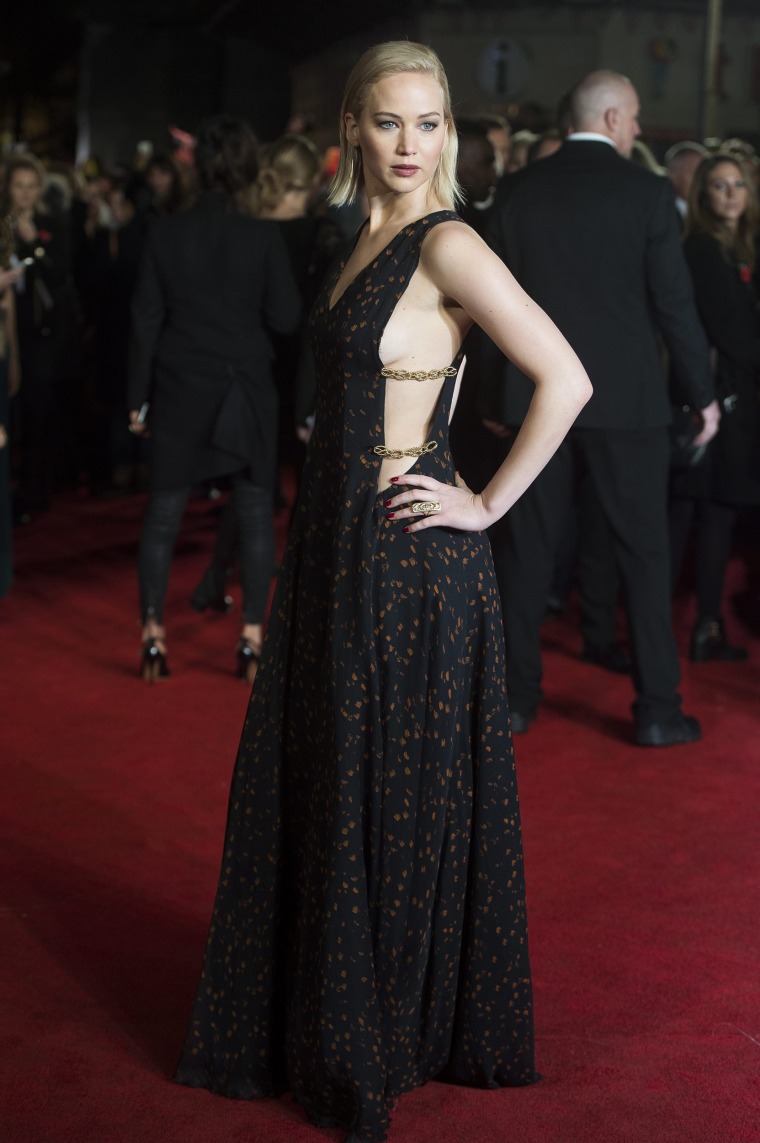 Way to give us a double take! At first glance, this Christian Dior gown looks innocent enough: the floor-skimming maxi dress offers a flowy, 1950s appeal. Then, boom! Edgy gold chainlink is delicately tethered to tulle side panels, revealing major sideboob.
Always offer an element of surprise, but remember it doesn't necessarily need to live front-and-center. Whether you're pairing it with a chunky arm band, a dangerously sexy scoop back or even gold-leaf hair, embellish all 360 degrees for maximum impact.
3. Texture makes everything more interesting.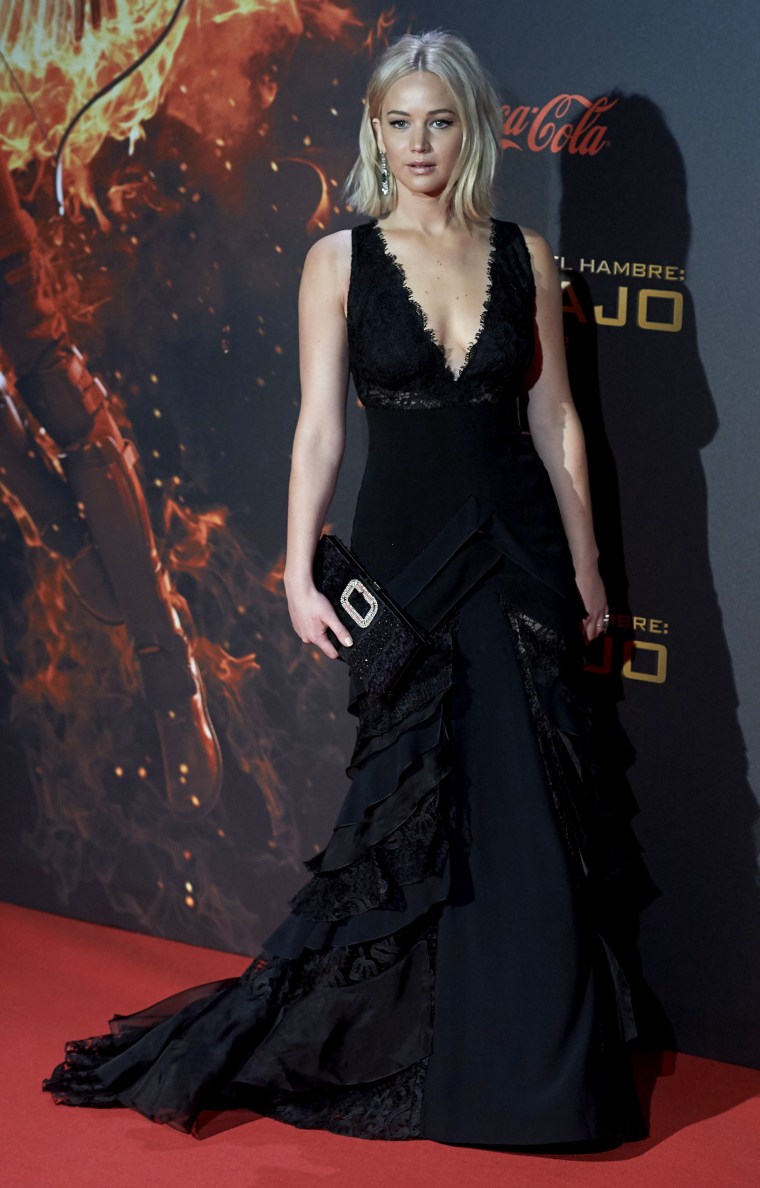 Wearing all black is easy — almost too easy. Insert legs into black shift dress. Pull up. Zip. But sometimes that ease leads to boring outfits.
Up the ante like Lawrence by opting for textural panels throughout the garment. Just a touch of lace, satin or even tweed can amplify the impact of a LBD big time.
Look for gauzy black chiffon overlays, puff embroidery and textured lace overlay for a look that's lavish, yet understated. And you can definitely nail this on a budget; the key is to look for accents that offer a three-dimensional, multi-tonal pop.
Anna De Souza is a digital journalist, on-air reporter and covers beauty, style, fitness and wearables for The Clyck.