What's Jennifer Lawrence's Achilles heel? Cake, it seems.
In yet another Liz Lemon moment, the "American Hustle" actress admitted to W magazine that her famous fall at last year's Oscars were partially due to daydreaming about treats.
"I was at the Oscars, waiting to hear if my name was called, and I kept thinking, Cakewalk, cakewalk, cakewalk. I thought, Why is 'cakewalk' stuck in my head? And then, as I started to walk up the stairs and the fabric from my dress tucked under my feet, I realized my stylist had told me, 'Kick, walk, kick, walk.' You are supposed to kick the dress out while you walk, and I totally forgot because I was thinking about cake! And that's why I fell."
(It should be noted that, unlike at the Golden Globe awards, there are no meals served at the Oscars. That includes desserts.)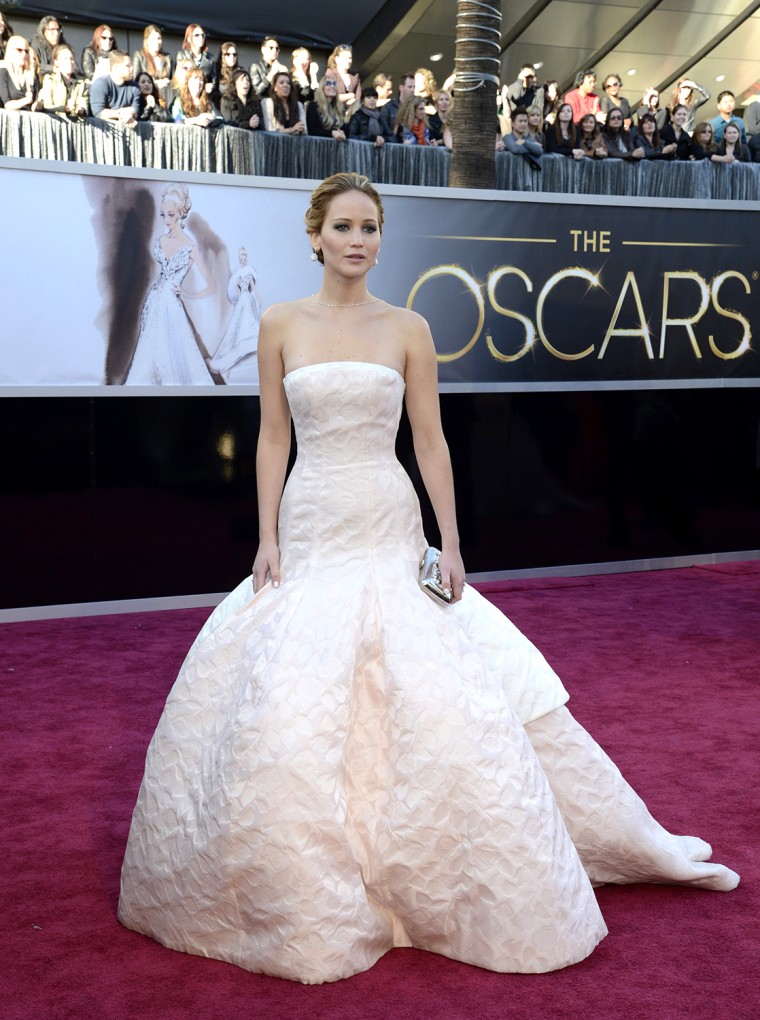 Lawrence has quickly become America's darling for her approachable, unfiltered responses and girl-next-door humor. She apparently says what she thinks: After tripping on her Dior ballgown, Lawrence received a huge round of applause from those in attendance at the Oscars, to which she replied at the podium, "You guys are only standing up because I fell and you feel bad."
From the runway to your local retailer, fashion designers (and lovers) definitely made themselves heard this past year. Take a look back at the biggest style stories of 2013.