Jennifer Garner embodied old Hollywood style in the form-fitting black gown she wore to the Oscars this year, but the process of getting into that custom Versace dress was anything but glamorous.
"See how I have a waist right there?" Garner said, gesturing to a photo from the big night during a Wednesday visit to "The Tonight Show." "I don't have one in real life anymore."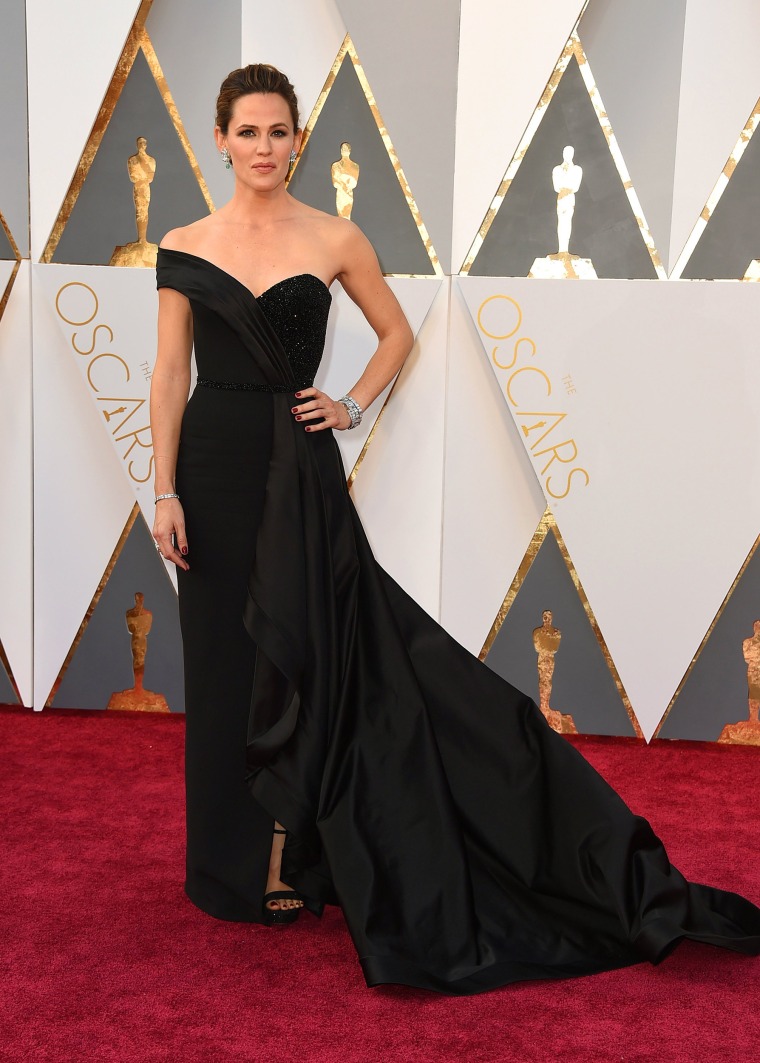 According to the "Miracles From Heaven" star, it took one intense corset and two people to squeeze her body into the right shape for the gown.
"What they do is they move your organs around," she said. "There's metal inside [the corset], and these people just kind of move your ribs and they move your liver out to the side and they pop you in."
And it was just as uncomfortable as it sounds.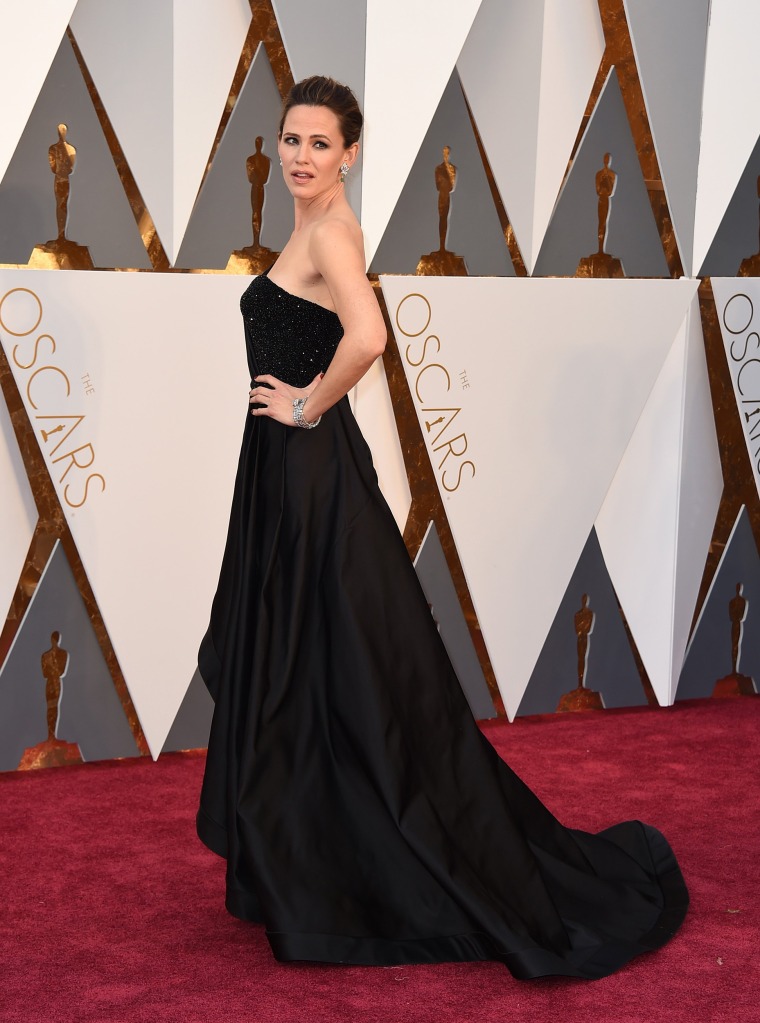 After four hours in that contraption, Garner had a panic attack and rushed to the bathroom with her best friend. That's when she learned the tight dress and tighter corset weren't as much of a problem as the body suit she had on underneath it all, which caused one painful "hook-and-eye situation."
"[It was] in an intimate position," she stressed. "It was, like, in my vagine."
Ouch!
MORE: Jennifer Garner talks faith, breakup with Ben Affleck: 'We will make it work'
To host Jimmy Fallon's visible discomfort, Garner continued, explaining that she couldn't reach the undergarment and feared her BFF would have to "get this."
Her devoted friend's response? "If this has to be done, it has to be done — but listen, I want you to give it a good college try."
Much to her pal's relief, Garner worked it out for herself in the end.
Follow Ree Hines on Twitter.