It can't only be us wondering how Jennifer Aniston pulls off her flawless look every single day. But would you believe us if we told you that some of her favorite daily beauty products are available at the drugstore?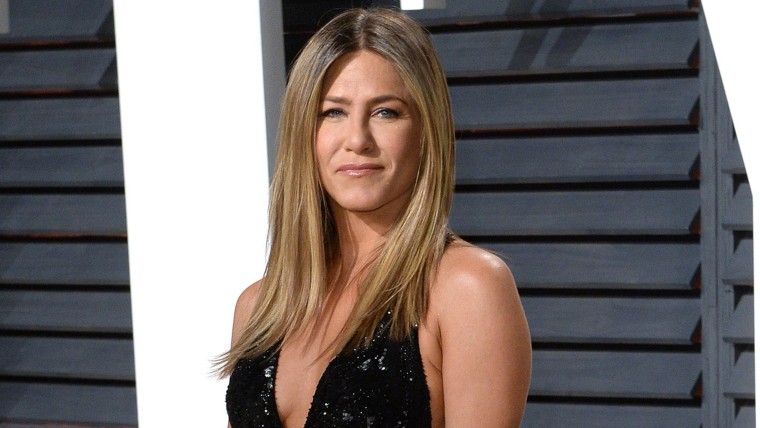 Yup, that's right. That gorgeous glow of hers is a little more attainable since she told Refinery 29 about the drugstore beauty buys she loves to stock up on and keep around her home.
"I'm addicted to my Aveeno sunscreen," she told Refinery 29. "It's in my car, it's by the pool, it's in the kitchen, it's in the bathroom, it's everywhere. I go through it like crazy." Admittedly, the actress may prefer Aveeno as she has been a paid spokesperson for the brand since 2013.
Among her other favorite beauty products are L'Oreal Lash Out Mascara, Neutrogena soap and face masks, namely the Charlotte Tilbury Goddess Skin Clay Mask.
Aniston also revealed that husband Justin Theroux tends to try out whatever face product she uses for herself, so it's possible that he's on board with the face mask trend as well!
Get Jennifer Aniston's favorite drugstore beauty buys below.
1. Aveeno Protect + Hydrate Lotion Sunscreen
2. L'Oreal Lash Out Extra Lengthening Mascara
3. Neutrogena Facial Cleansing Bar
4. Charlotte Tilbury Goddess Skin Clay Mask
RELATED: Julianne Hough's hairstylist swears by this 1 brightening shampoo for blondes