Perhaps no one has done more for America's definition of cool-girl hair than Jennifer Aniston.
RELATED: Drink hot water with lemon? Here are 6 things Jennifer Aniston does every morning
Jennifer Aniston's hair is perhaps the greatest inspiration for modern women. Here's a look back at her hair evolution.
With her girl-next-door good looks and undeniable authenticity, Aniston — originally from the Greek Anastassakis — captivated us from the start with her breakout role on the small screen in "Friends."
Sure, we loved Rachel Green's befuddled charm and we routed for her fated romance with Ross, but we lusted after that choppy, chippy, swingy cut that quickly became known as, well, "The Rachel."
RELATED: Jennifer Aniston reveals what items she kept from her "Friends" wardrobe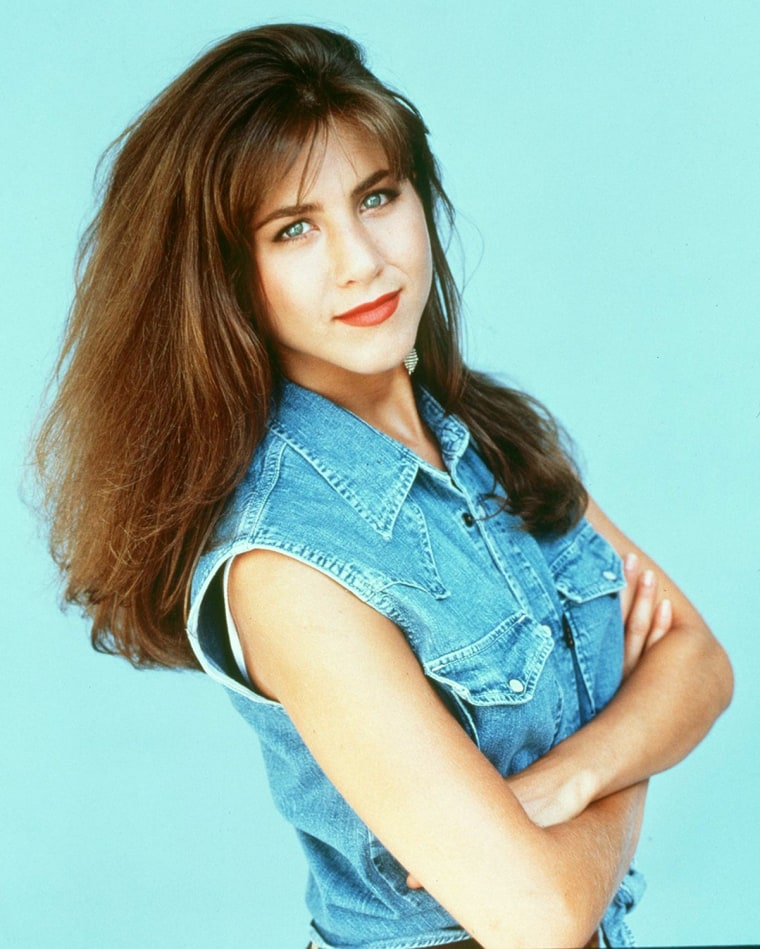 Before "The Rachel," the most coveted hairstyles were curled, primed, teased and overdone — and looked like they took a lot of time to get right. Instead of leading with an over-the-top hairstyle, "The Rachel" looked like one could roll out of bed, run a brush through it, and let their personality do the rest.
Of course, Aniston once told Glamour magazine the cut was the opposite of low-maintenance: "Looking back — honestly, even during that time — I couldn't do it on my own," she said of the style. "I needed [my hairstylist] Chris [McMillan] attached to my hip. Left to my own devices, I am not skilled with a hairbrush and blow dryer."
RELATED: Jennifer Aniston reveals why she hated "The Rachel" haircut
It just so happened that Aniston divorced Brad Pitt in 2005, when paparazzi culture was taking hold, and were she not brimming with lit-from-within poise, perhaps she would have crumbled under the flashbulbs, the rumors, and the intense scrutiny.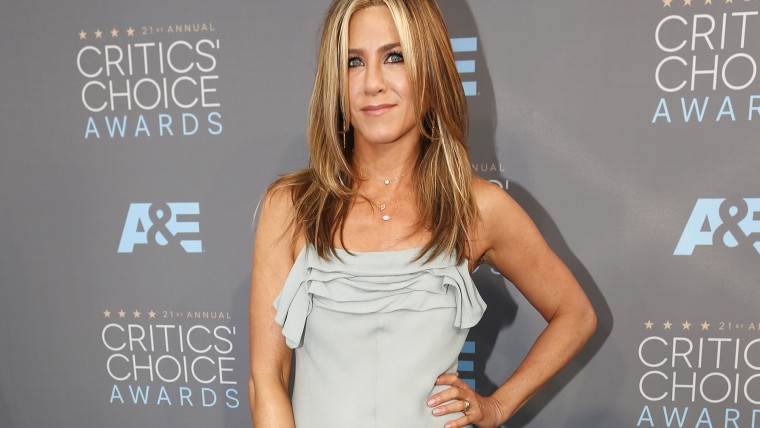 Instead, she built a career, an indestructible reputation and a signature look — turning out one easy, seemingly effortless look after the next. You'll never catch Jennifer Aniston rocking a mullet, or rainbow highlights, or platinum waves. Aniston eschews trends in favor of the new classic, and there is something irresistible in that simplicity. Here, our tribute to the woman that knows the most about the power of a good hair day.
RELATED: Jennifer Aniston shares her daily workout routine and thoughts on life at 47
This article was originally published April 20, 2016 on TODAY.com.