She launched one of the most iconic hairstyles of our time, so it's only natural that Jennifer Aniston would branch out into haircare.
The "Friends" actress — she of the infamous "The Rachel" haircut — has served as a spokeswoman for several brands, but her latest seems the most fitting: Living Proof hair products.
"I'd been approached before by hair companies," Aniston told TODAY's Carson Daly. "I thought, this is really exciting and [Living Proof] is a brand new company, so to be asked to be a part of something ... and have to build and become something fabulous. It was just so rewarding."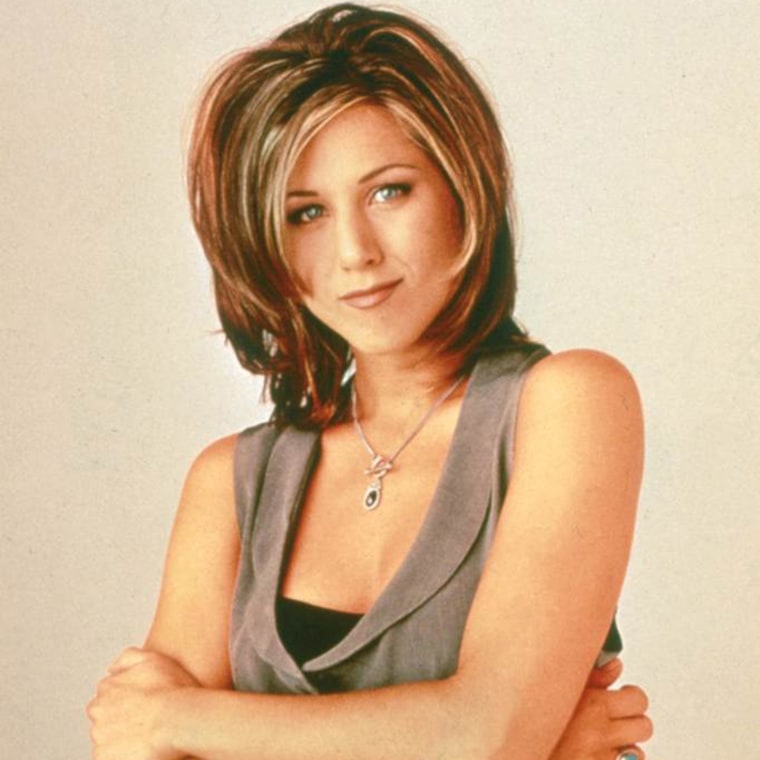 The star, 45, isn't just posing for the advertising campaign: as a co-owner and investor since 2012, she's also pitching ideas, learning about beauty technology, and testing products with scientists in the labs. She even wears a lab coat.
"I would like to actually be a part of bringing something to women and consumers in general that is, you know, useful," Aniston said of extending her role within Living Proof. "I don't wanna be an actor for hire."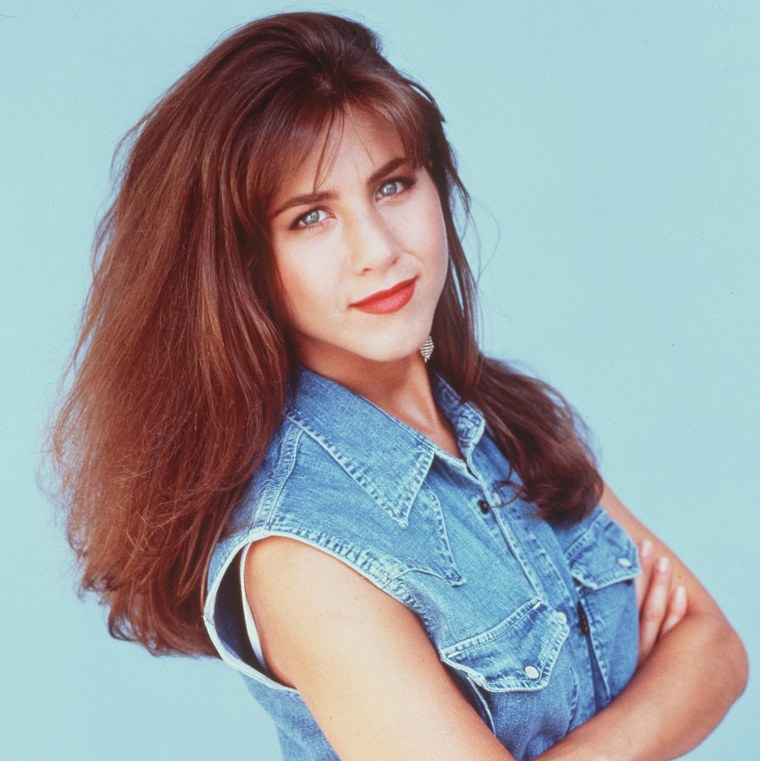 While it might look like an obvious choice to fans who have envied every stage of her hair— from sleek and short to long and wavy — Aniston admits that, like most of us, she had an "awkward" phase — specifically her look in the '90s. She's famously admitted that she never quite loved her mane, wishing her curly strands stood a bit more straight. 
"The '80s were even worse," she recalls.

Today, however, Aniston is constantly name-dropped on best-dressed lists and lauded for her chic minimalist style and effortlessly coiffed California 'do (and that's just naming two). Time has only served America's sweetheart well.
Slideshow: The most memorable hair icons
"My 40s are awesome — I love my 40s," said Aniston. "I have a gaggle of amazing women that I know in their late 40s and 50s and even in their 60s and 80s now who always say 'it just gets better' and I know it's sort of cliché but it really does."
Take a look back at some of Aniston's most famous hairstyles:
Sleek and long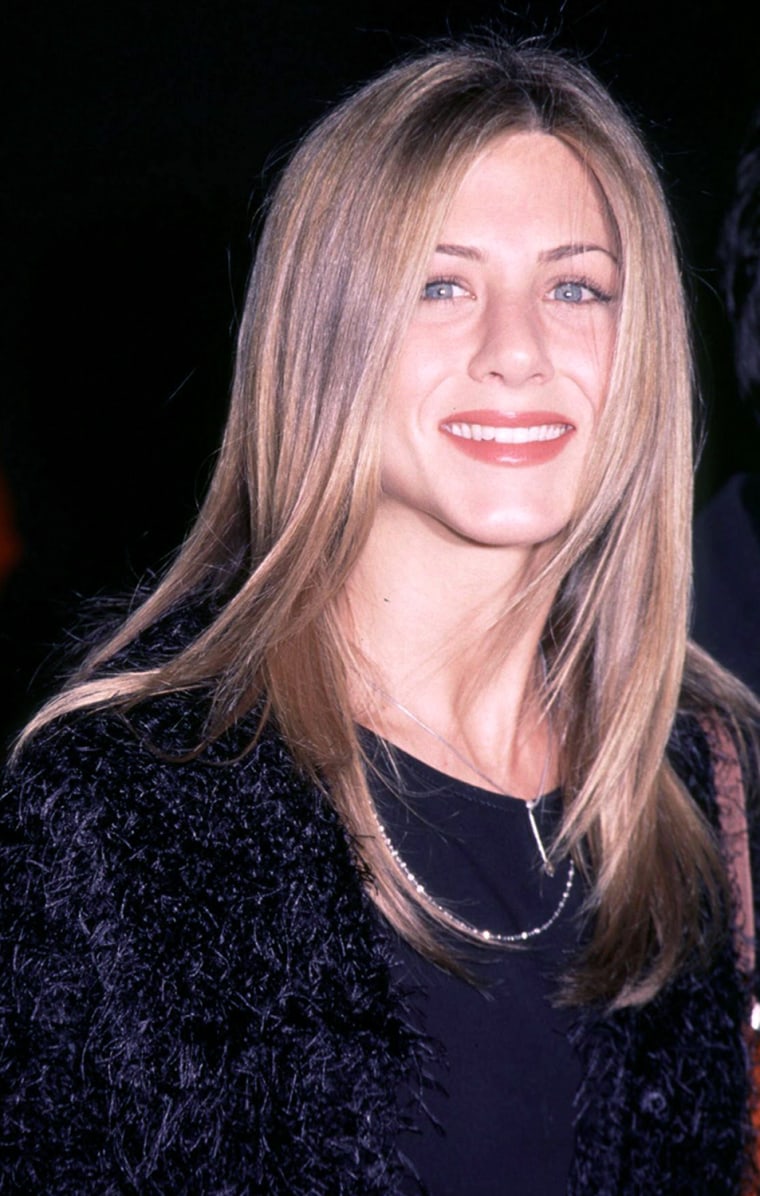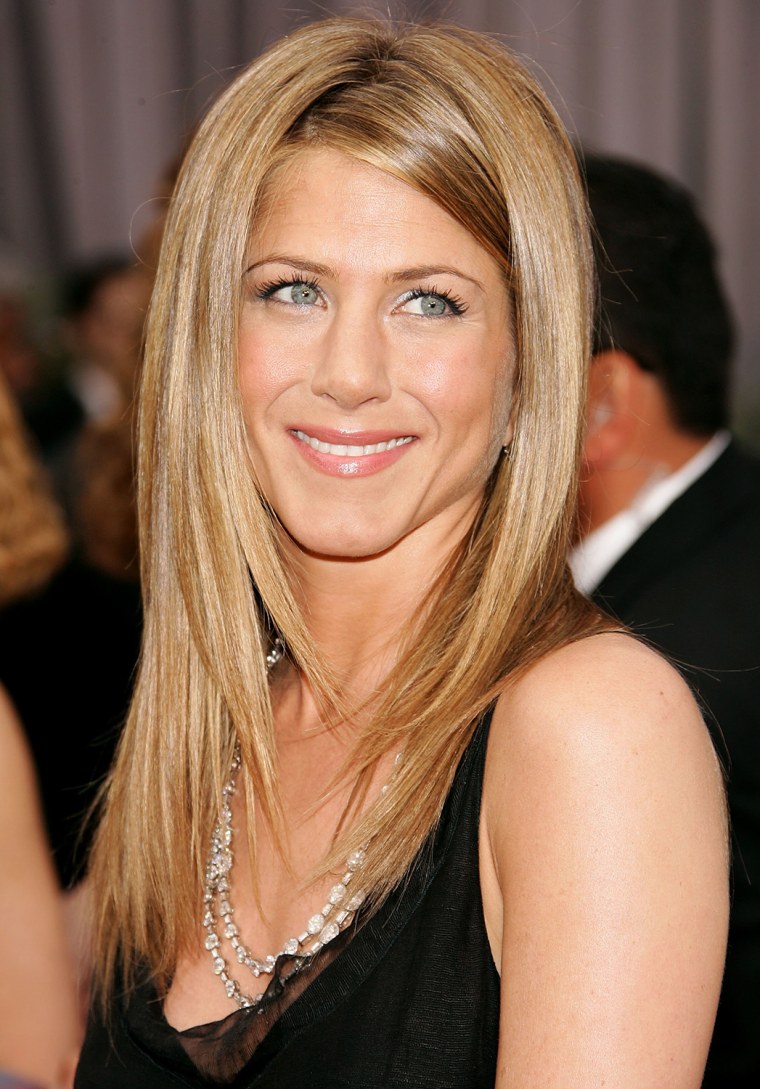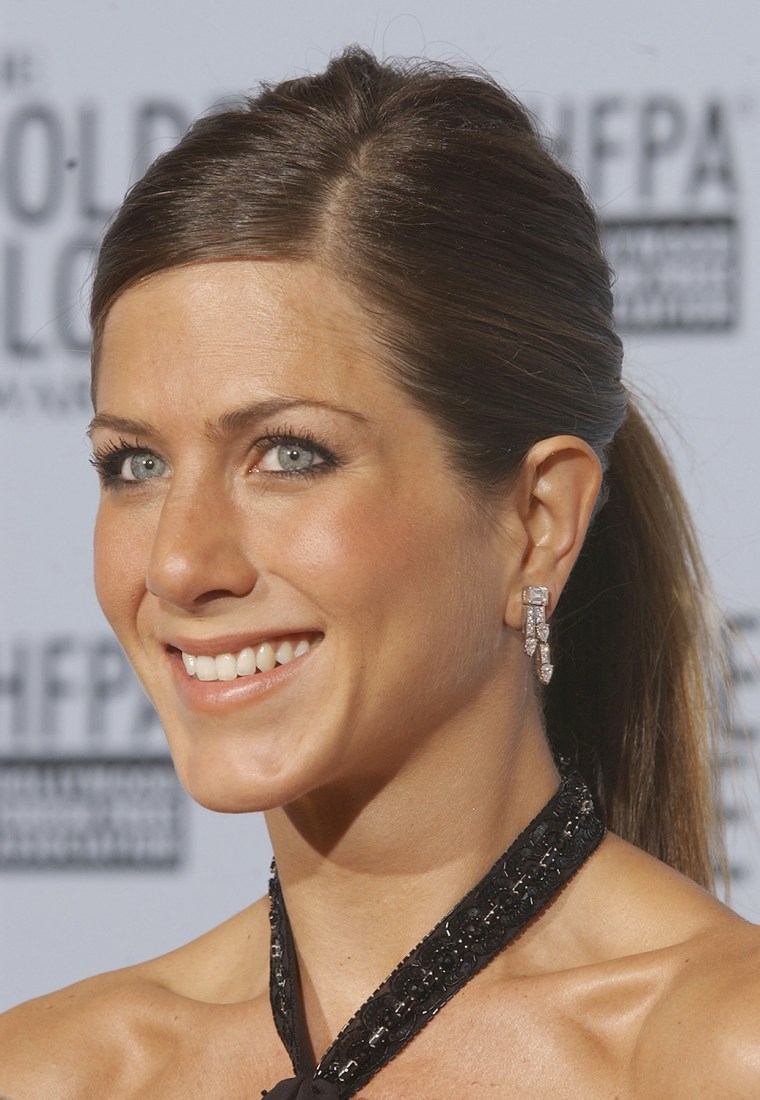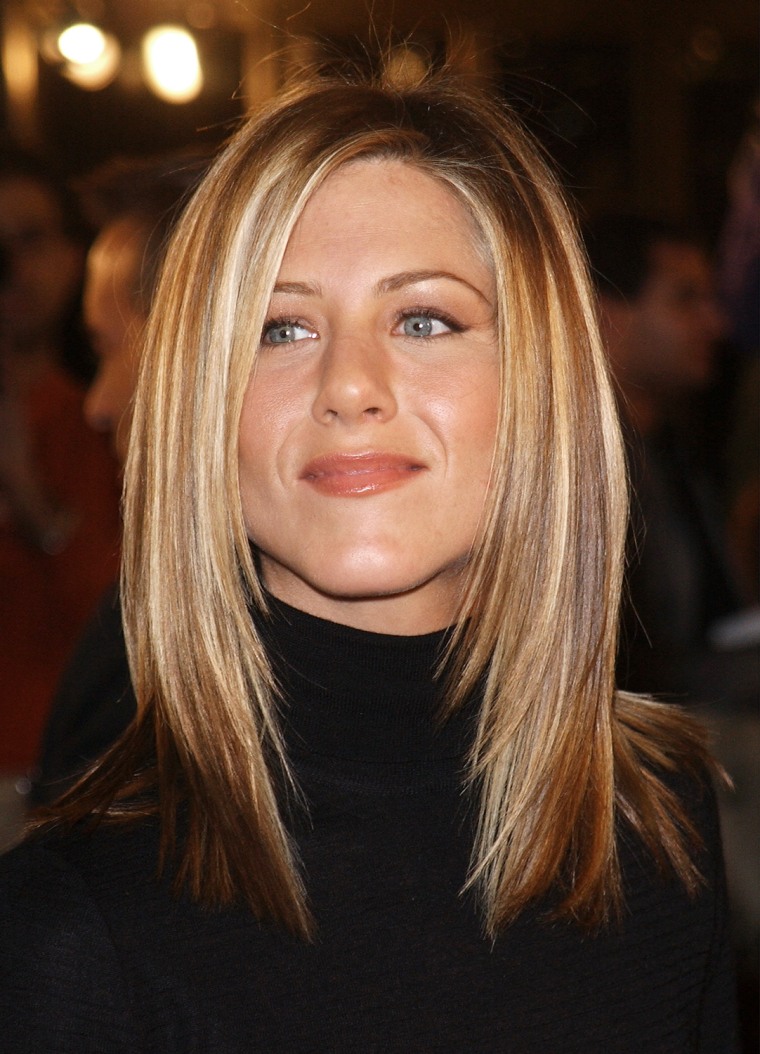 Wavy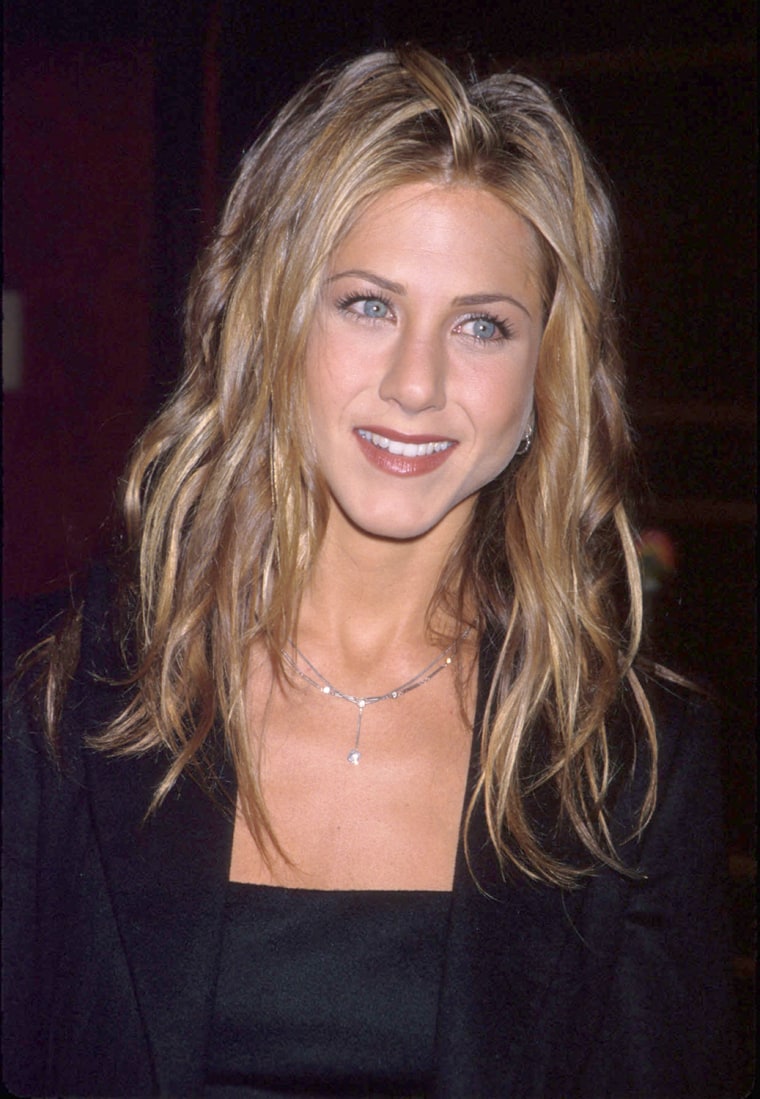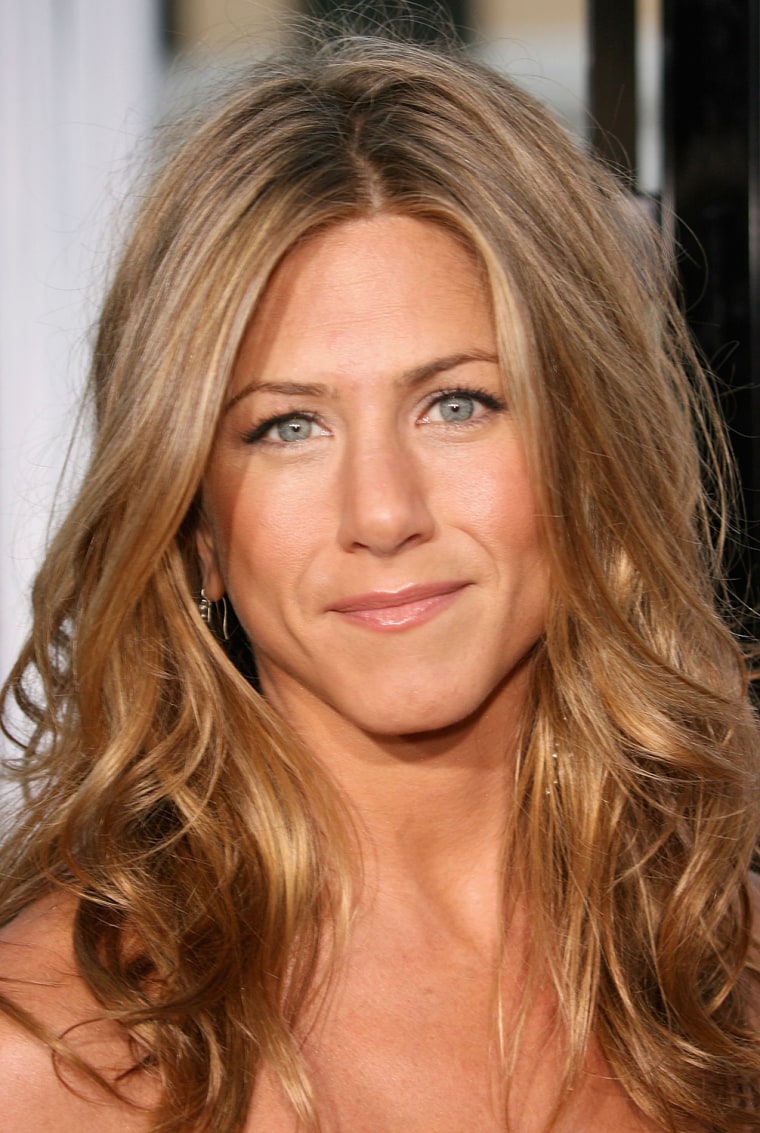 Short
From super long 'dos and barely-there hair, take a look at the women who've inspired us with their trademark tresses.