It's official: Bangs are having a serious moment this fall!
From Jessica Biel to Chrissy Teigen to Amanda Seyfried, it seems that just about everyone in Hollywood is taking the plunge and adding some face-framing fringe to their hairdo.
The latest star to jump on to the bangs bandwagon is actress Jenna Dewan Tatum.
Celebrity hairstylist Kristin Ess snipped Dewan Tatum's signature shoulder-grazing locks into a textured shag complete with eye-skimming bangs.
The 35-year-old wanted to channel her inner Helena Christensen with the new look, according to a an Instagram caption.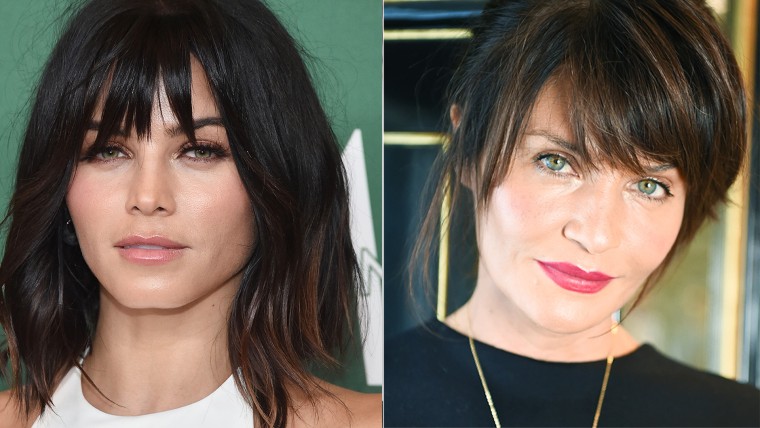 We have to say her new look certainly has us seeing double!
RELATED: Did Emma Stone chop off all of her hair? See her new look on the cover of Vogue
But don't get too excited because it seems that Dewan Tatum's new bangs might not be here to stay. According to People, the bangs are fake.
"She has wanted a bang forever. I feel like she's been asking me to make her a fake bang for about two years. We finally did it!" Ess told the magazine. "Once we saw her own hair with a full bang, it just looked too heavy, so we razored it into a soft shag with an A-line base."
Take inspiration from these celebrities who know how to rock shorter styles — plus, get a few styling tips and tricks from hair experts.
Bangs or no bangs, she's positively gorgeous!