The phrase "full coverage" has taken on an entirely new meaning.
Thanks to one YouTube vlogger, we now know exactly what 100 layers of foundation looks like — yes, you read that correctly. Josefin Lillankas of the YouTube account Jeely shares her hilarious journey in a video that has been viewed more than 2.7 million times since it was published on July 14.
RELATED: See why mirror nail polish is the internet's new beauty obsession
The idea of overloading makeup has become a surprising new trend since beauty vlogger Christine Rotenberg painted on 116 layers of nail polish. The video went viral, inspiring Lillankas and others to try everything from 100 layers of mascara to 100 layers of lipstick.
(Editor's note: Explicit language is briefly used in the video below.)
Rather than offer real-life beauty takeaways, this concept is all about absurdity and silliness. Lillankas seems to relish in the humor of the crazy situation.
"Am I flawless yet?" she joked after applying her first few layers of the skin-perfecting makeup (oh my, just wait).
By the time she put on 40 layers (less than halfway through!), she broke out a hair dryer to help settle the greasiness. If that isn't commitment, we don't know what is.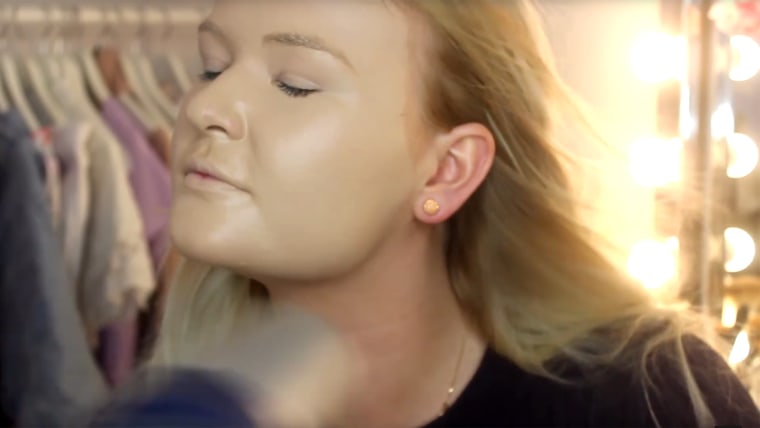 RELATED: I tried burning off my split ends — and I'd do it again
"What am I doing with my life? I have too much time," she said aloud at one point.
(Another question: Is anyone else worried about that poor beauty blender?! It's truly the unsung hero of this whole experiment).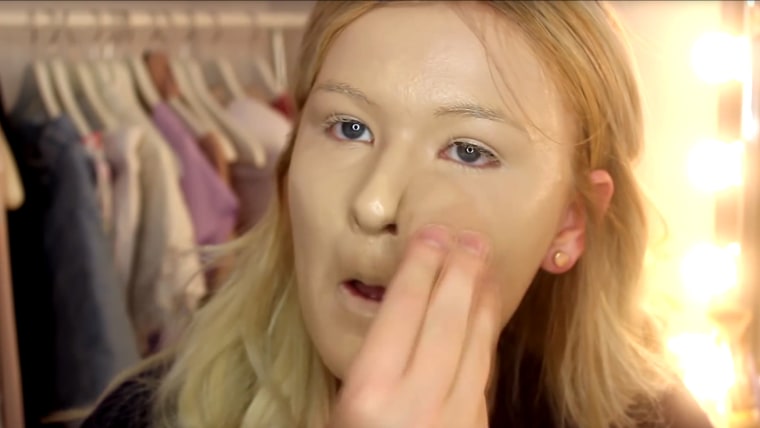 RELATED: Simply Nailogical vlogger applies 116 coats of nail polish
Three hours, 100 layers and countless blending strokes later, her work was finished — and she could give the wax figures at Madame Tussauds a serious run for their money.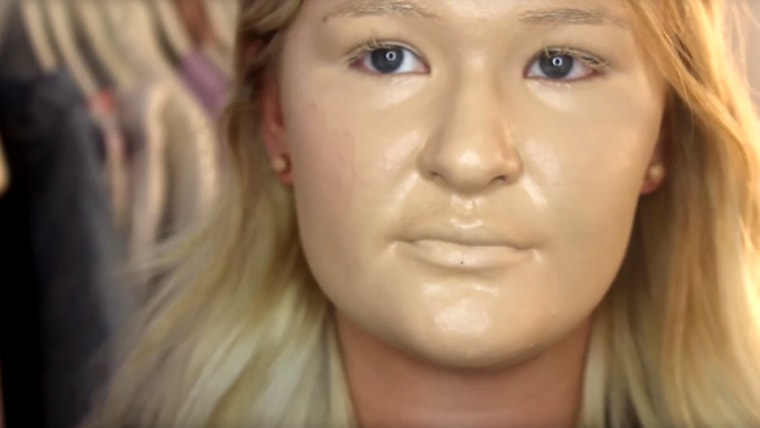 We can't look away! (Although, we probably should.)