By Julia Rubin,Styleite
Jason Wu for Target finally launched! How did the mass retailer do? While a Missoni-level disaster was averted, we do have some things to discuss.
First of all, the collection went live on the Target website at 12:00 a.m. Sunday, despite no official announcement from Target. That's right — shoppers weren't told when exactly the items would become available online. This may have helped Target avoid an enormous strain on its server during a particular window, but it also made a lot of customers very unhappy. Who wants to stay up all night refreshing their browsers?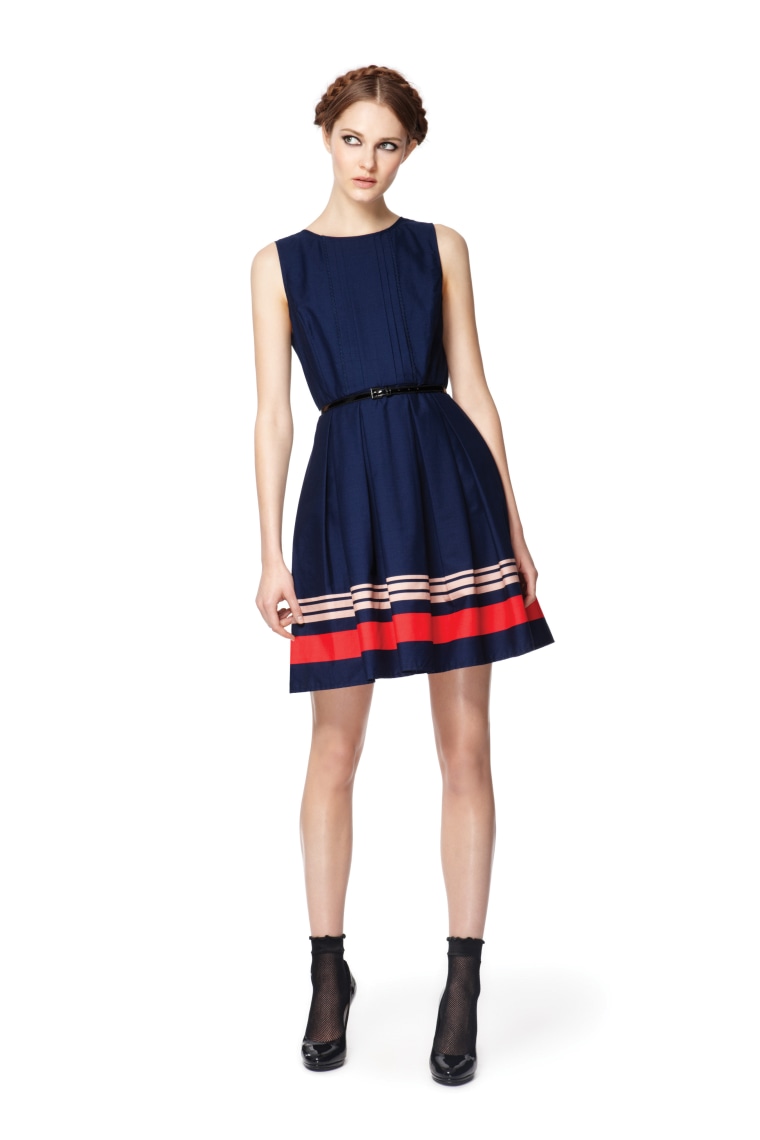 Those who assumed the collection would be available on the site beginning at 8 a.m. EST on Feb. 5 (that is, when the first stores were to open) found that the majority of items were sold out as they had already been on sale for eight hours.
As of Monday morning, only four items were available on the Target website. As per the Target Style Twitter account, they will be restocking select items from the collection online, but brick-and-mortar stores will not be replenished. (Target has yet to release a statement or respond to an inquiry.)
How did shoppers fare? According to Target fan blog Target Addict, the website was not without its issues: "One woman said she had tried to order online in the wee hours, only to have items 'disappear' from her cart, much like what happened to many online shoppers with Missoni." While many customers were happy with the collection, commenter Cara wrote: "The sizing was all over the place, as were the materials." The sentiment was echoed by Pat elsewhere in the comments: "I'm small in stature but a 10/12 and was amazed by how large the sizing was."
Our readers also told us that some stores were more heavily stocked than others, and that most enforced a two-pieces-per-style purchase policy. There was also a purchase limit on the website, in an effort to curb reselling. We don't know how sucessful that strategy was, as 11,419 items marked "Jason Wu for Target" are now being sold on eBay.
In fact, one store in midtown Miami was particularly relaxed about the purchase policy. In a video posted to YouTube on Sunday, customers look on as a young couple fills their carts with all of the Jason Wu items in the store, and then check out at guest services. The user who posted the video wrote that the pair told the other shoppers they were planning to resell the pieces.
Did you try to buy the Jason Wu for Target collection? Let us know!
Katy Perry Splits Her Super Bowl Dress Down The Middle
Gisele Curses And Comforts Tom Brady After The Super Bowl