Jason Momoa must've thought the Golden Globes were black sleeves optional.
The "Aquaman" star raised eyebrows and turned heads by wearing a tank top during Sunday night's awards ceremony.
To be fair, the actor, 40, did arrive at the event with wife Lisa Bonet wearing a blazer. But later, he was captured on camera sitting at his table sporting a shirt that looked more appropriate for a workout than a night honoring the best of Tinseltown.
We can only guess he felt pretty comfortable, because he kept the look going while attending an afterparty.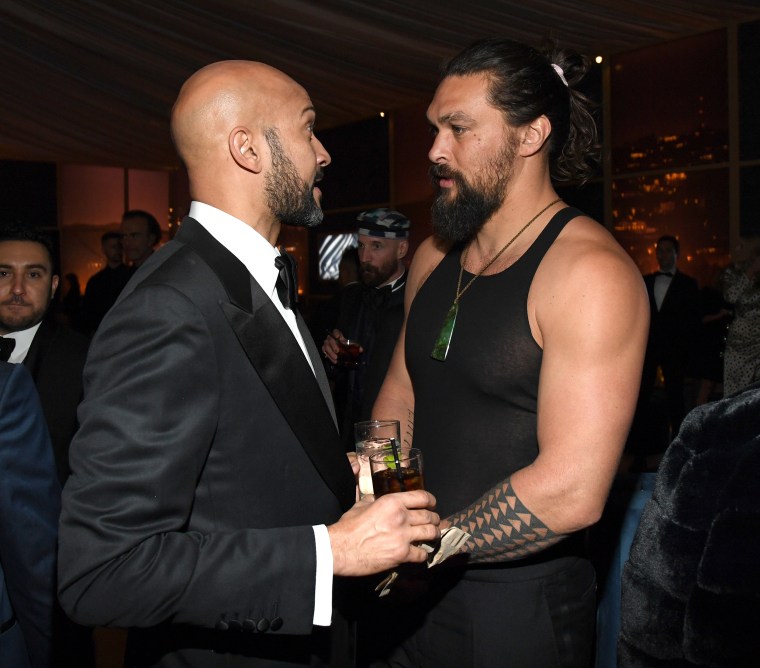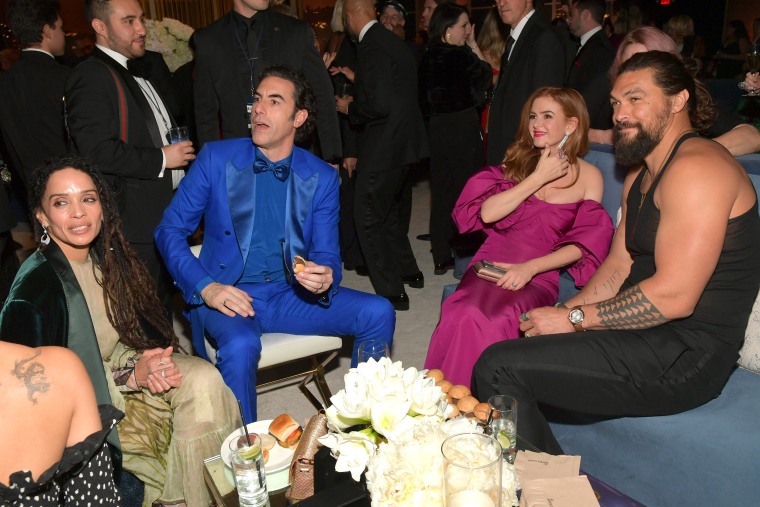 The top quickly became a hot topic online, with people chiming in about the unorthodox look.
"Literally the only person on the planet who could wear a tank top to the #GoldenGlobes is Jason Momoa," one person commented.
"Jason Momoa wearing a tank to the #GoldenGlobes is peak Jason Momoa," wrote another.
Making a bold fashion statement at a big Hollywood awards show is old hat for Momoa. At last year's Oscars, the former "Game of Thrones" star wore a pink tuxedo, accentuated with a pink scrunchie on his wrist.
We can only wonder what he's planning for next month's Academy Awards.