When it comes to Oscar fashion highlights, it's not only about the gowns. From baubles to bow ties, here are the most notable accessories.
Whoopi Goldberg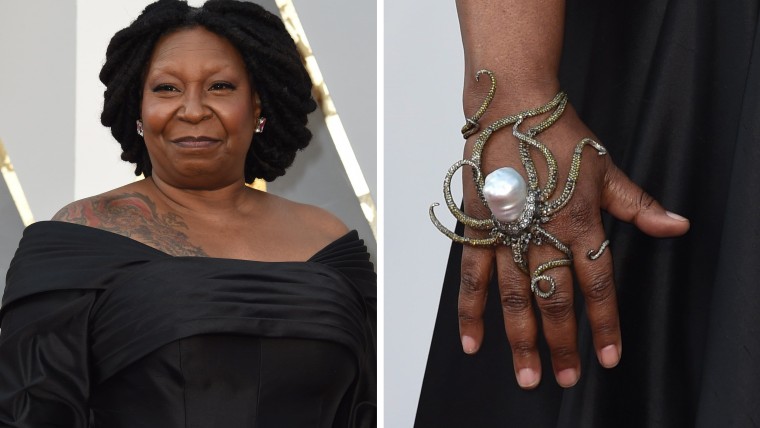 Is there a sea creature on Whoopi Goldberg's hand? This octopus-like bauble stole the spotlight on the red carpet.
Tina Fey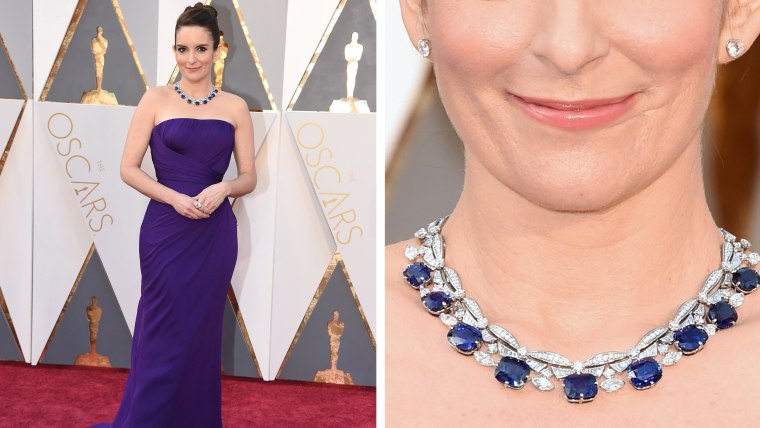 Tina Fey's deep purple gown was perfectly accessorized with a sapphire and diamond necklace.
RELATED: See the highlights, best moments from the 2016 Academy Awards
Brie Larson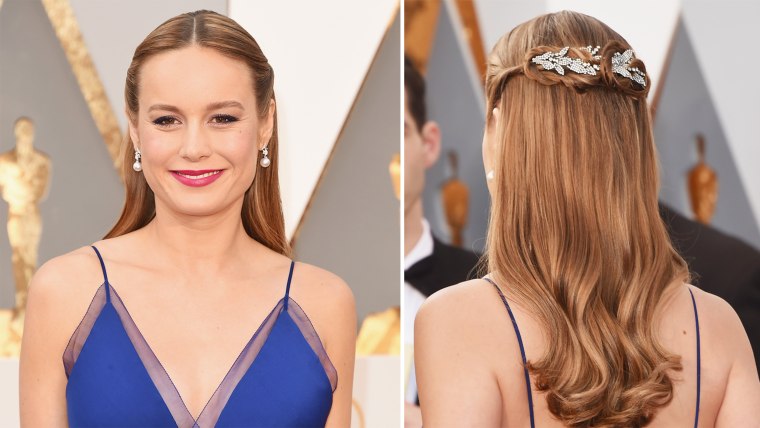 The "Room" star looked gorgeous in a sleek half-updo paired with a pretty barrette.
Saoirse Ronan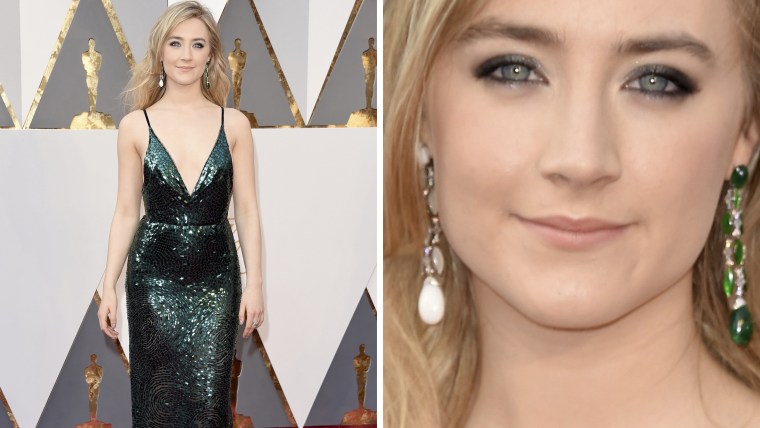 Did you notice that Saoirse Ronan was wearing two different earrings? The "Brooklyn" star pulled off the mismatched earrings trend with aplomb.
Charlize Theron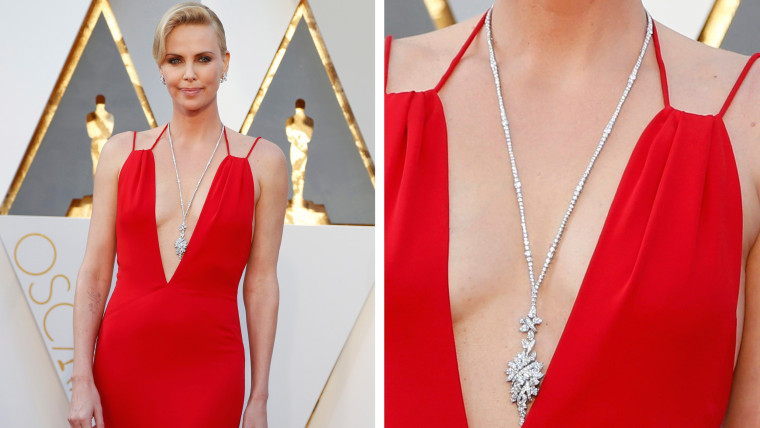 A plunging neckline need not be left bare, as Charlize Theron proved with this stunning charm.
Jared Leto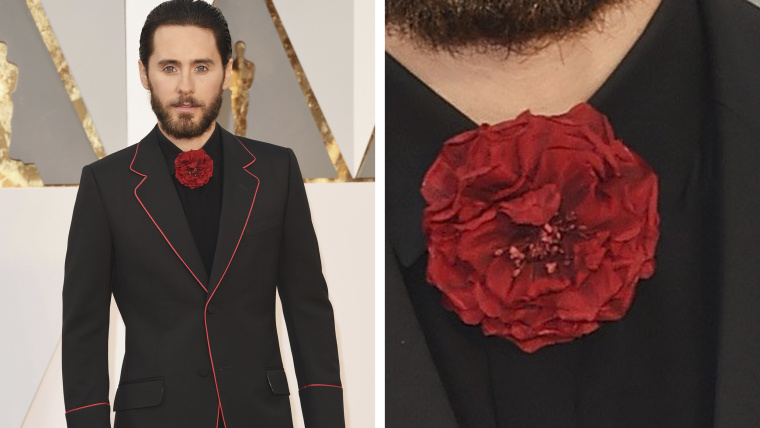 Bow ties are old school, according to style maven Jared Leto. The Oscar winner brought a brand-new look by wearing a flower in place of a traditional tie on the red carpet.
RELATED: Who was best dressed at the Oscars? Vote for your favorite!
Sofia Vergara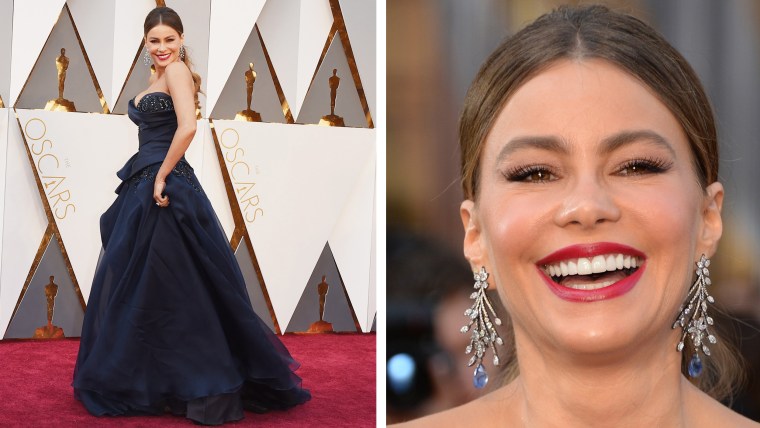 These branch-like earrings perfectly complemented Sofia Vergara's strapless gown.
Olivia Munn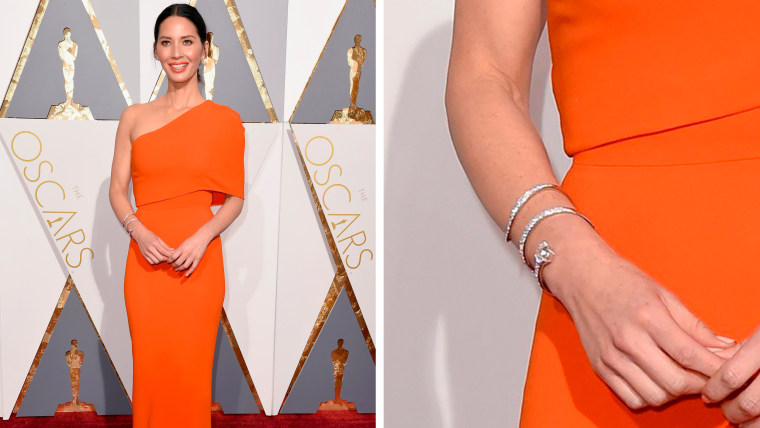 How do you accessorize a one-shoulder gown? Follow Olivia Munn's lead and add a decorative cuff bracelet — even better if it crawls up your arms in a similar way.
RELATED: It's awards time! See the complete list of this year's Oscars winners
Naomi Watts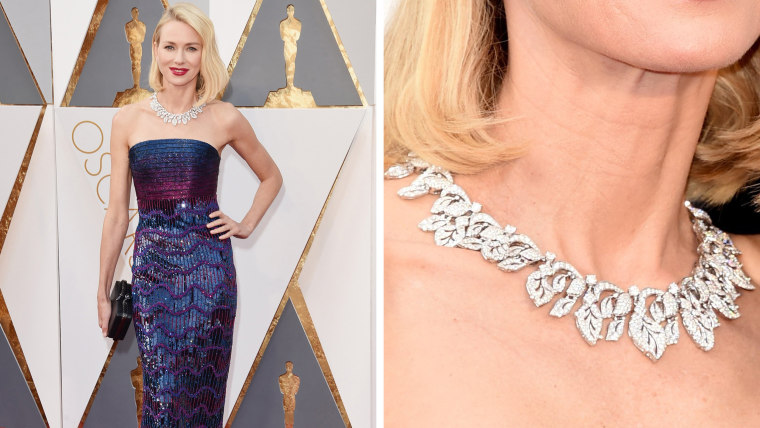 Naomi Watts can't get enough sparkles with her shimmery gown and bling-y necklace. When on the red carpet...
Margot Robbie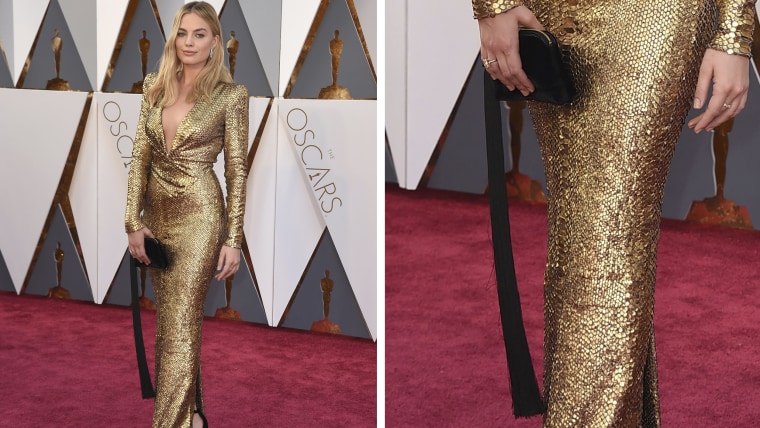 This extra-long fringe clutch looked extra cool next to Margot Robbie's sleek gold gown.
Julianne Moore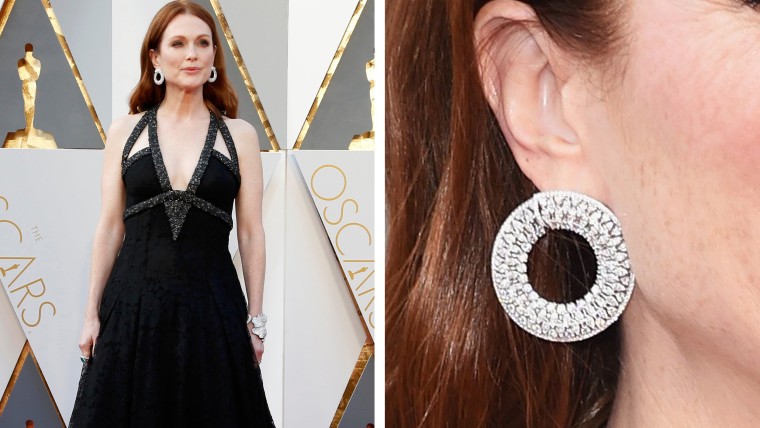 Slicked back hair and circle earrings perfectly completed Julianne Moore's look.
Olivia Wilde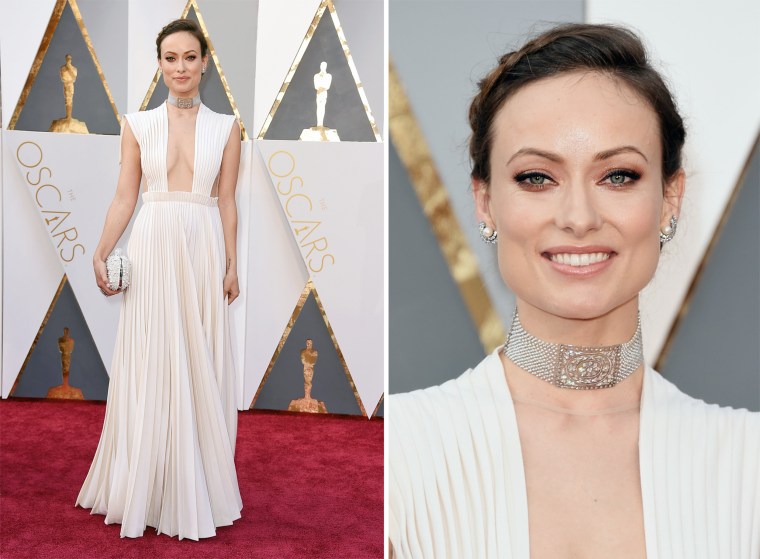 A fashion-forward choker looks gorgeous with Olivia Wilde's low-cut neckline.
RELATED: The cutest mini Jedi ever! Jacob Tremblay sports "Star Wars" gear at the Oscars
Jacob Tremblay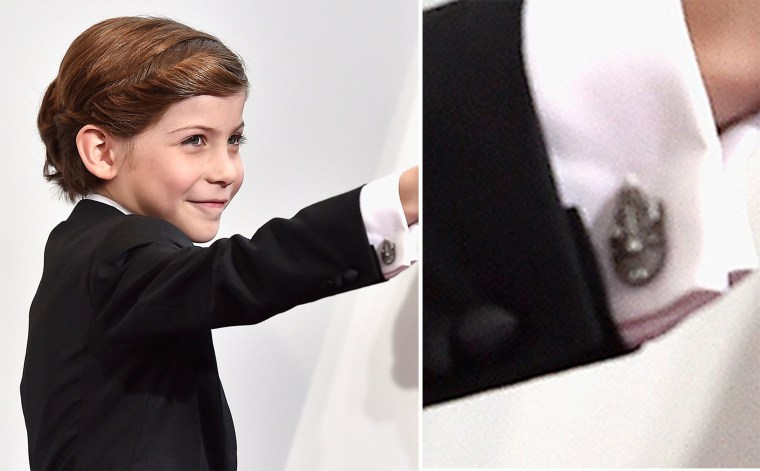 The "Room" star showed off his "Star Wars" fandom with movie-themed socks and cuff links.