Anyone who's watched TODAY recently will know that Jane Fonda, who visited to talk about her new Netflix show "Grace and Frankie," looks like a woman closer to 50 than her actual age of 77.
W Magazine has acknowledged that impressive feat by putting her on the cover of their new issue. Wearing a front-split Giambattista Valli couture dress and feathery cape, Fonda looks out with a firm, defiant gaze as if challenging anyone to say she looks less than awesome.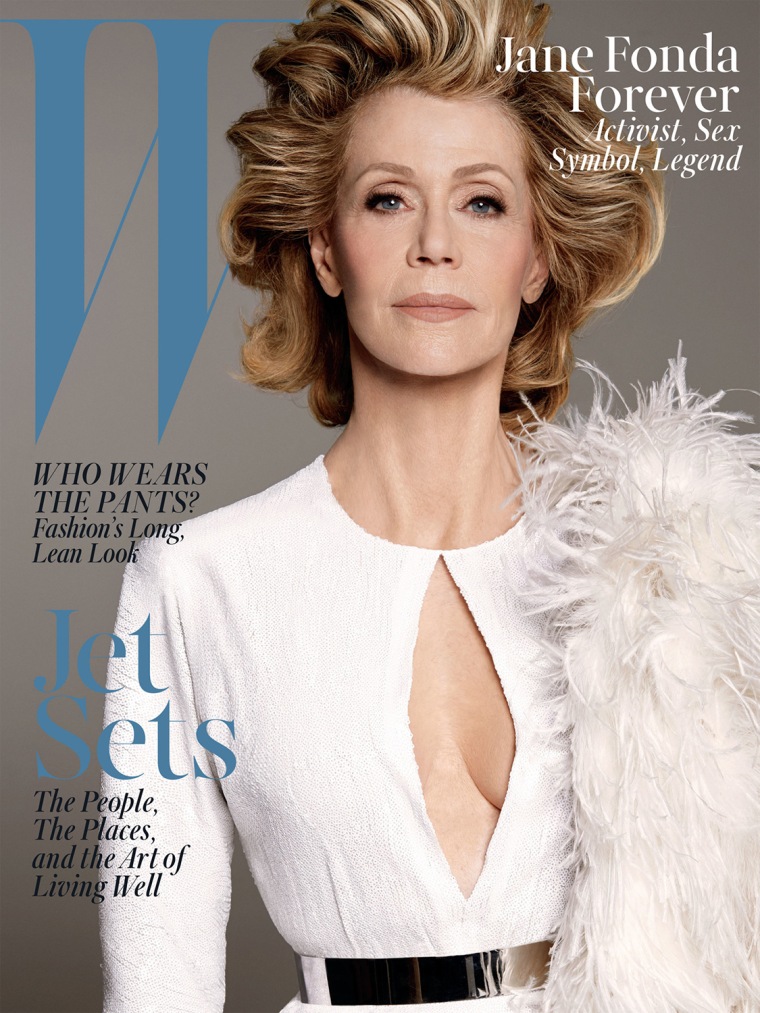 In the article, writer Lynn Hirschberg wrote, "Her ramrod posture and lean figure would be remarkable at any age, but for a woman closing in on 80, her presence is staggering."
Fonda did acknowledge that she's had some help over the years. "I did have plastic surgery," she said in the article. "I'm not proud of the fact that I've had it. But I grew up so defined by my looks. I was taught to think that if I wanted to be loved, I had to be thin and pretty. That leads to a lot of trouble."
We've had our eye on her for many years, but for some reason since 2014 she's been rocking the red carpet particularly hard.
The W article and photos even got Fonda teary, and in a tweet she acknowledged her record-setting appearance on the cover.
Rock on, Jane!