New York Fashion Week is officially here, but this year is not like any other! Designer Carrie Hammer is officially the first to feature a model with Down syndrome in her runway show.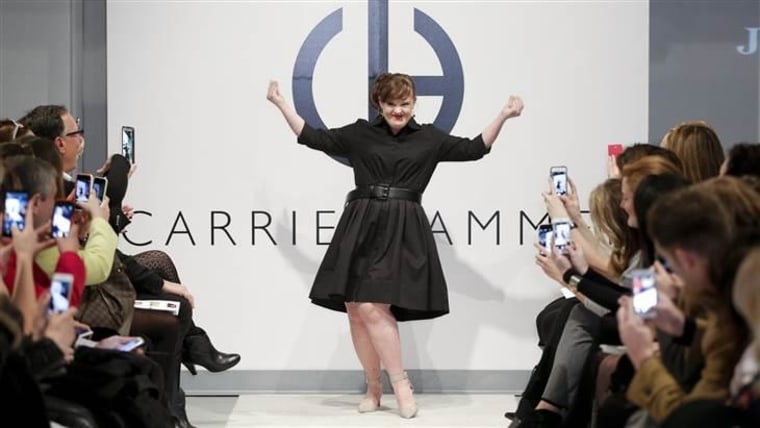 Happiness emitted from the catwalk on Thursday morning as "American Horror Story" actress Jamie Brewer enthusiastically strutted in the "Role Models, Not Runway Models" show.
"I love the way she thinks," Brewer said of Hammer, whose show concept is simple, yet profound. She chooses to put the women she designs for — CEOs, founders, leaders, etc. — on stage as an example to those who aspire to achieve the same.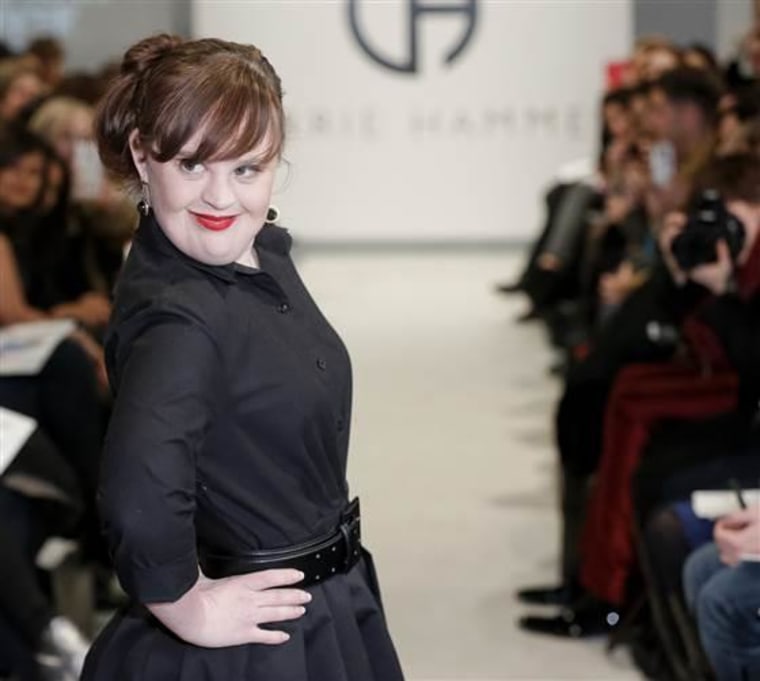 "Putting on this show is really exciting for me because it's redefining the type of model we use on the runway and the type of model women should look up to," said Hammer.
That includes Kimberly Bryant, the founder of Black Girls Code, Alexandra Amouyel, director of program at the Clinton Global Initiative and Wendy Norman, director of social good programs at Microsoft among many others. The models may not have a walk as refined as that of a traditional Fashion Week model, but the audience cheered with delight anyway as each sashayed with empowering self-confidence. That inner assurance is thanks to their various accomplishments, not endless rehearsals or a singular "look" as most designers feature. "It was beautiful. The models were great, the dresses were great… women can be beautiful and profound," an onlooker said after the show.
And instead of a stiff parade of identical faces at the show's conclusion, people hugged one another on the runway and congratulated each other on a job well done. Attendee Megan Dischulo said afterward, "It was so empowering to see a designer that's willing to take this sort of risk."
Between Carrie Hammer's "Role Models, Not Runway Models" show and Hoda Kotb's hilarious dance down the "Go Red for Women" runway, the bar for New York Fashion Week is certainly set high.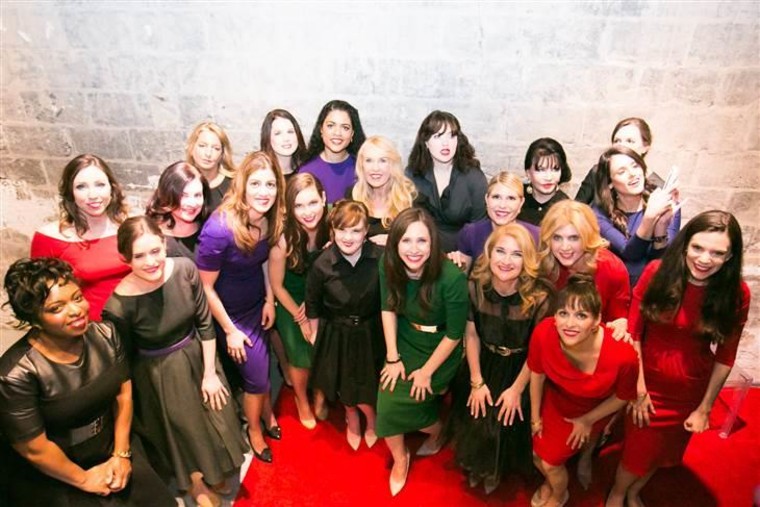 This article was originally published Feb. 13, 2015 at 10:40 a.m. ET.