Jennifer Lopez is turning heads and starting trends — even at 46.
She celebrated her birthday over the weekend with a gorgeous beauty look that paid homage to, well, herself. With daringly visible lip liner and an almost-translucent gloss, she brought us back to the '90s when lip liner was all the rage.
We asked celebrity makeup artist Yolonda Frederick, who has more than twenty years of experience in the industry and currently caters to the likes of Ciara and Jennifer Hudson, to give us some tips on making the look work for the rest of us.
So, ladies, it's time to dig around in your beauty stash, find that half-used lip liner and proudly bring it back out.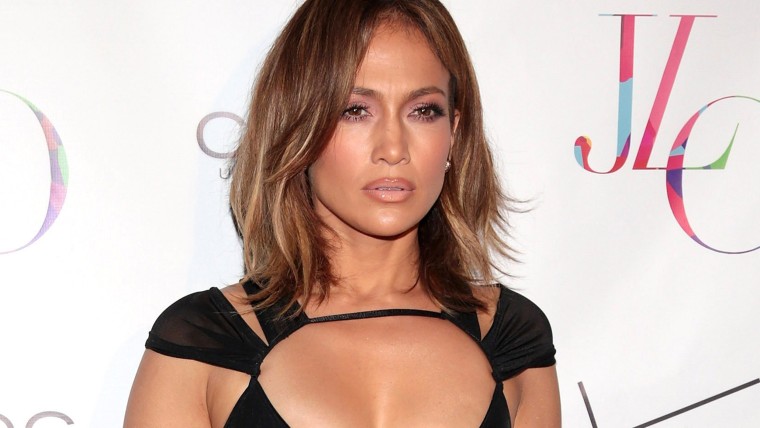 1. Consider the shape of your lips.
"J.Lo's lips were definitely overlined a bit because it was such a big night for her," Frederick told TODAY. "For the rest of us, we're going to want to contour the lip depending on the shape of the mouth." Whether or not you even need to "overline" at all (that's simply lining outside the natural lip line) will depend on your natural facial features. Fuller lips are certainly in, but if you're feeling hesitant, simply use the liner to add balance and symmetry.
2. Choose a color that complements your natural skin tone.
If you have more of a yellow-tinted skin color, for instance, you'll want to stick with something warm and cinnamon-y, and if your skin is more bronzed, you can veer toward darker shades. But overall, you don't want to choose anything too far from what you've already got. Frederick recommends the Colour Riche Lip Liner from L'Oréal in a color closest to your nude lips.
3. For the inner gloss, mimic your own lip color.
"A really pretty sheer glossy lipstick would work," recommended Frederick. "Lipstick Queen has a great line of sheer lipsticks with peachy and nude undertones." And lest you think that the intense, sultry drama of J.Lo's lips came from two components alone — a liner and a lipstick — think again. "I believe that they must have put some clear lip gloss on top to enhance the shine," Frederick told us. Take that into account, and dab some into the center of your lips if you're headed to a particularly fancy event.
4. Smudge your lip pencil slightly to keep things somewhat natural.
Even with a look as dramatic as this one, you don't want to end up looking like a clown. "You can still be bold and sexy without looking like a crazy person," Frederick said. "I like to use my pinky finger to get into those little crevices and corners." Frederick said she first applies the lip pencil in feathery, organic strokes before using her finger to smudge the liner into and toward the center of the lips. (Remember: If you smudge outwards, you'll look like you did your makeup drunk.)
5. Layer the lipstick on last for maximum staying power.
"This is important," said Frederick. "Because the thing is, if you put the lipstick on first, the gloss and shine won't allow the lip liner to translate." For serious definition, apply lipstick last. This will also allow the liner to act like a barrier and keep your gloss from bleeding. It's like 1995 all over again!