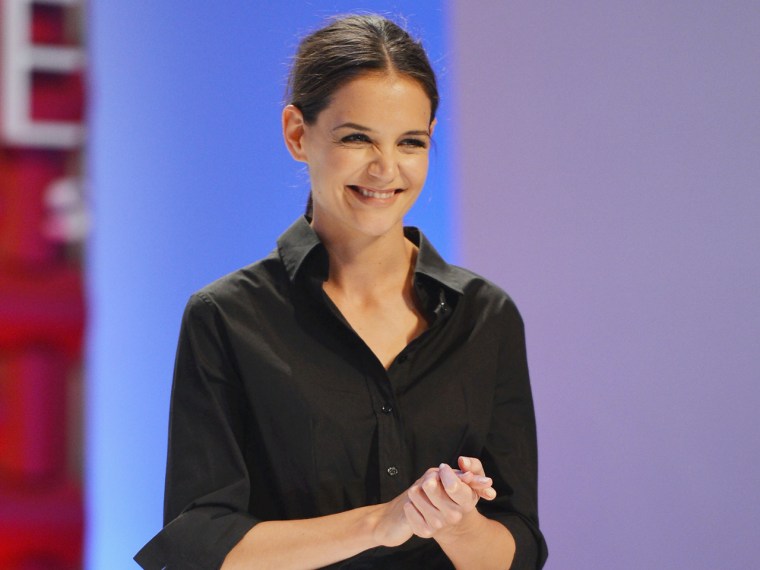 Katie Holmes is putting her best face forward.
Following rumors earlier in the week, the makeup brand Bobbi Brown Cosmetics confirmed Thursday that the former Mrs. Cruise will be its first ever celebrity representative.
"Katie Holmes epitomizes the modern 'Bobbi woman'… I think of her as the modern day Ali McGraw, who I have always admired," founder Bobbi Brown said in a statement. "Katie is a classic natural beauty, entrepreneur, and mother. When I met her, I thought she was a natural fit for my brand, and felt an instant connection with her."
The newly-single "Dawson's Creek" actress, 33, will grace Bobbi Brown's print ads and editorial features starting in the spring. The relationship goes both ways, as Brown will be the lead makeup artist at Holmes' first New York Fashion Week fashion show for Holmes & Yang, the line founded by the actress and celebrity stylist Jeanne Yang.  Brown told WWD that "this all came together eight weeks ago, when Katie and I were introduced by a mutual friend" and bonded over tea.
In the statement issued by the company, Holmes praised the makeup brand, which Brown founded in 1991 and sold to beauty giant Estee Lauder a few years later. WWD reports industry sources value the brand at more than $500 million.
"It is makeup that is very accessible and makes you feel pretty," said Holmes, adding, "sometimes it is just a lipstick or a blush that makes you feel like you can do what you need to do. Makeup is powerful and I am thrilled to be a part of this brand."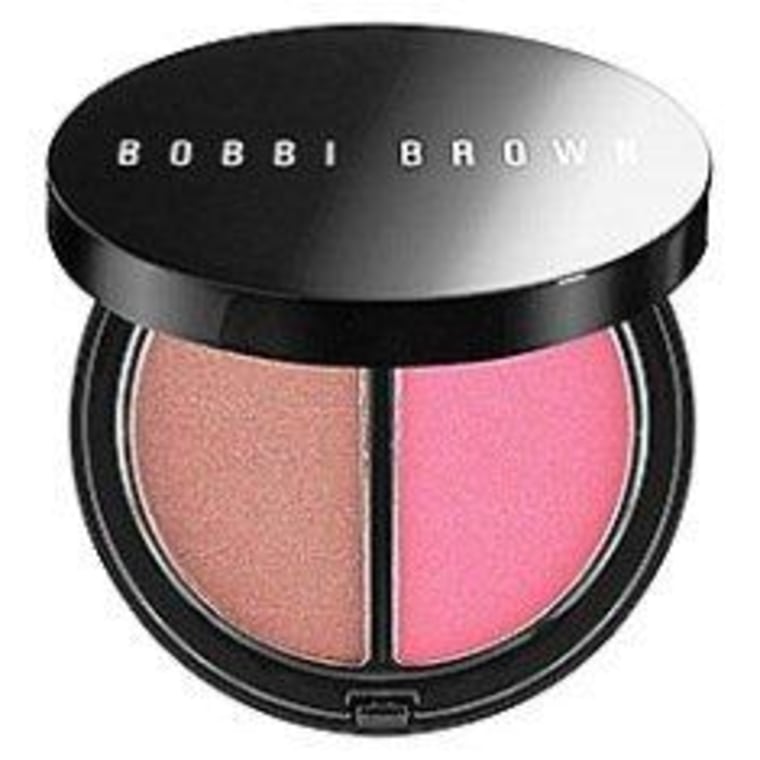 Since her split with husband Tom Cruise earlier this summer, Holmes has been laying low, getting her daughter Suri settled  in New York City and working behind-the-scenes on her fashion line. But this week the star has stepped  up her public profile by making her first official appearance at a style event in New York City. Next up for the busy mom is her Fashion Week show debut on Sept. 9.
Only one question remains: Will Suri walk the Fashion Week runway?
Rina Raphael is a TODAY editor who is waiting for the chance to be the face of Cinnabons.
More from TODAY Style:
Michelle Obama gets raves for Tracy Reese dress
Is it problematic to label larger girls' clothing 'plus-size'?
Fall beauty faves: Klutz-proof liner, wine hues and more