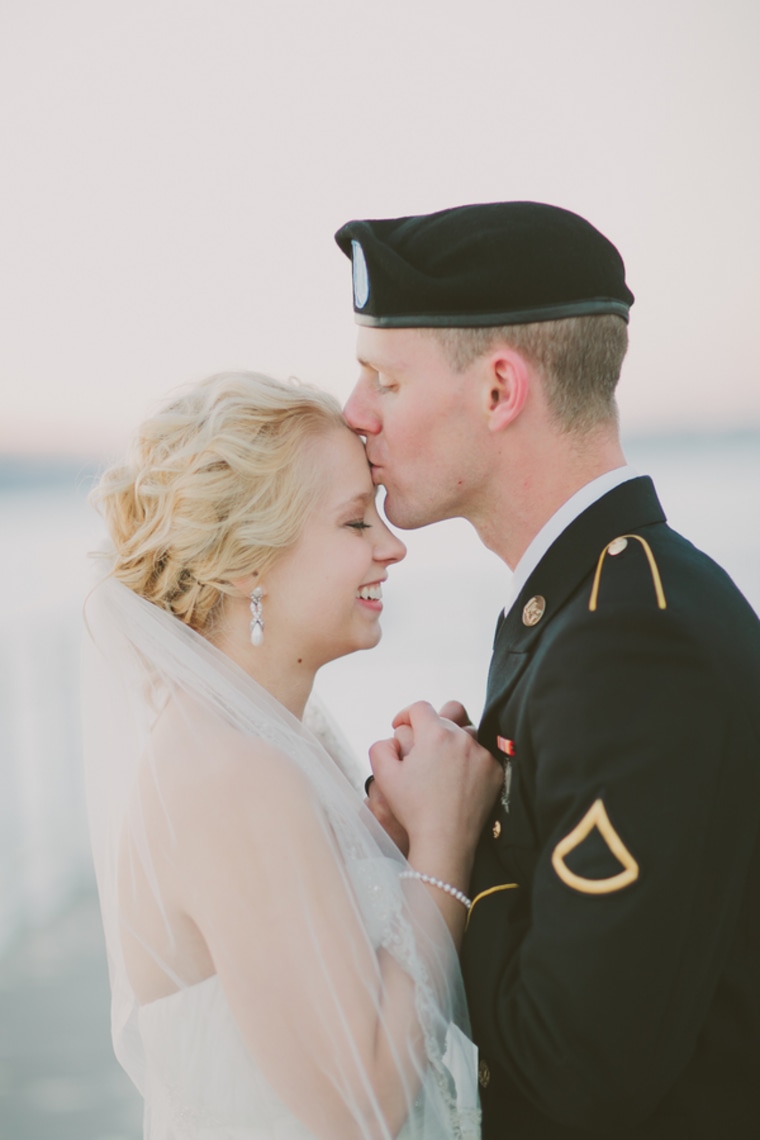 Most brides-to-be couldn't possibly imagine going from having 10 months to less than two months to plan their wedding, but that's exactly what happened to Lori Sechler.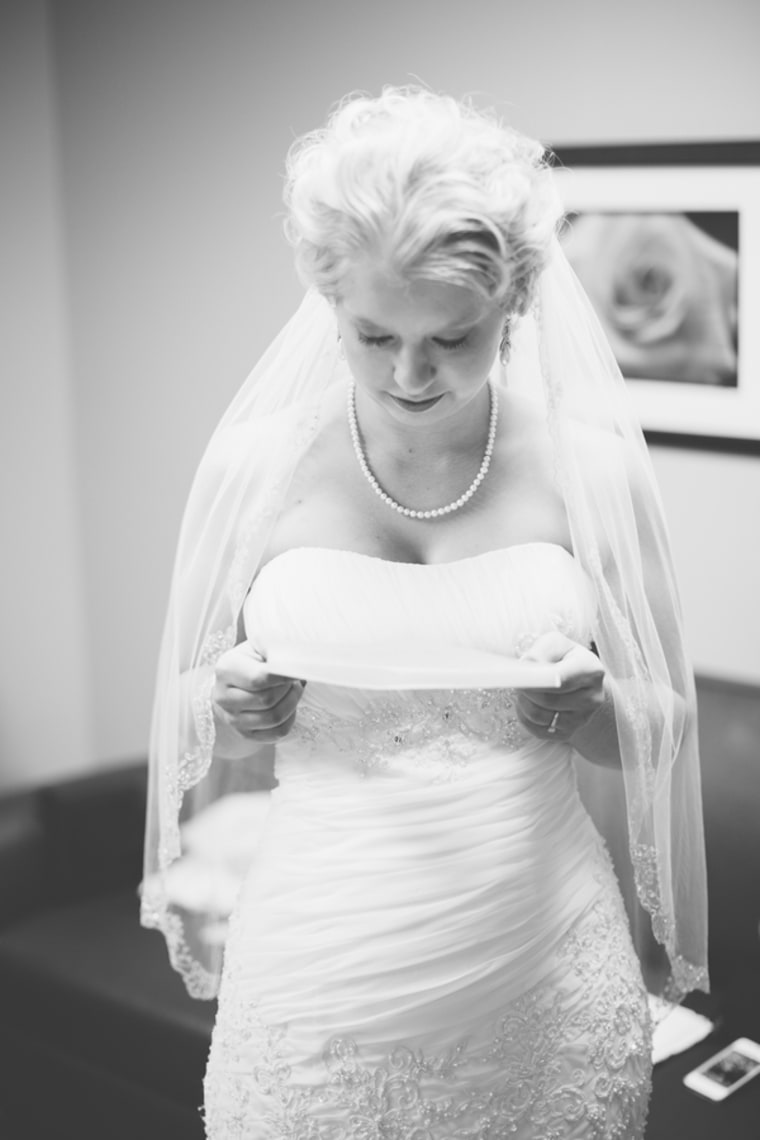 Lori and Caleb decided they were going to get married before Caleb left for Army Reserves basic training in August 2013. They'd been dating since early that year, and quickly knew this was it.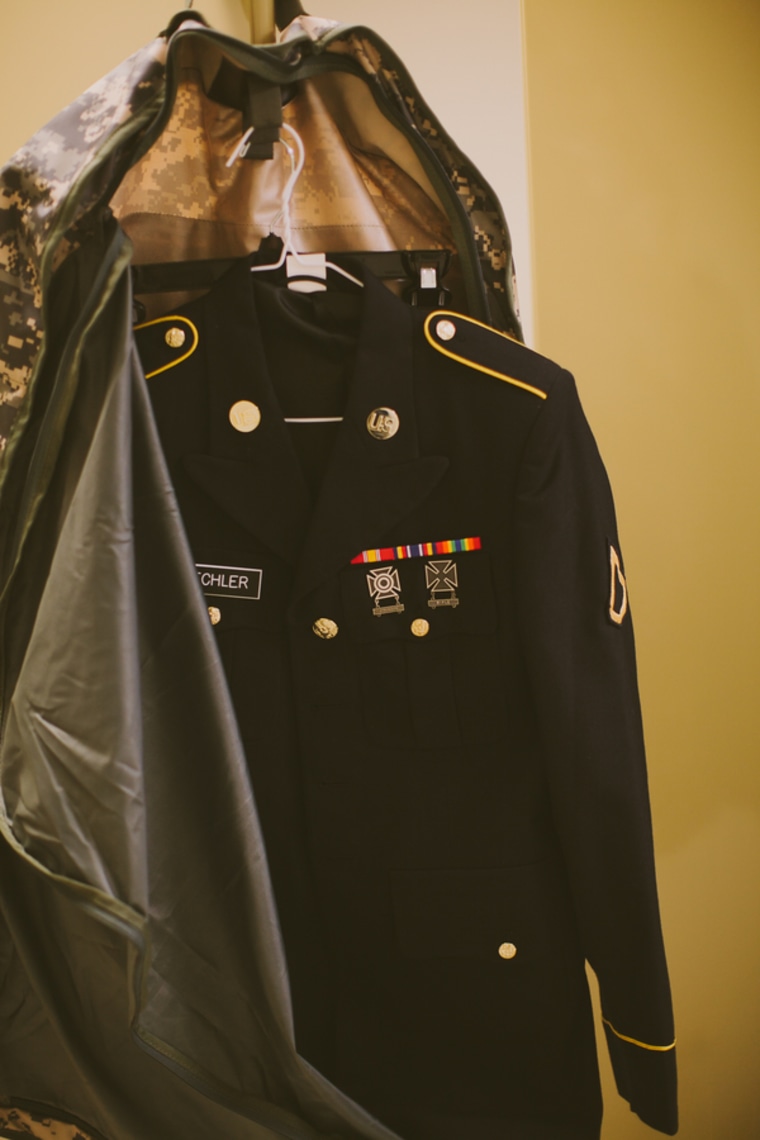 "We were sitting there two weeks before he was leaving, and I said, 'just so you know, when you come home we're getting married!'" Lori recalls. "And he said, 'OK then!'"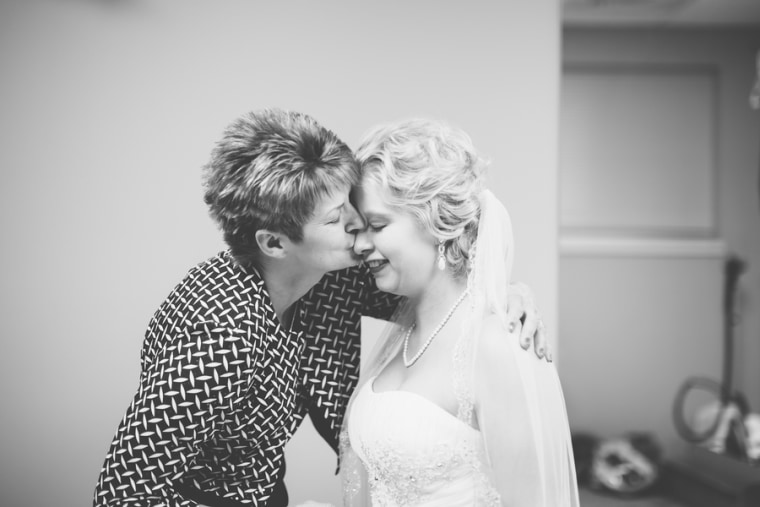 "I knew two months in that he was the one I wanted to marry, so I decided to be bold. I said 'How about next August?'"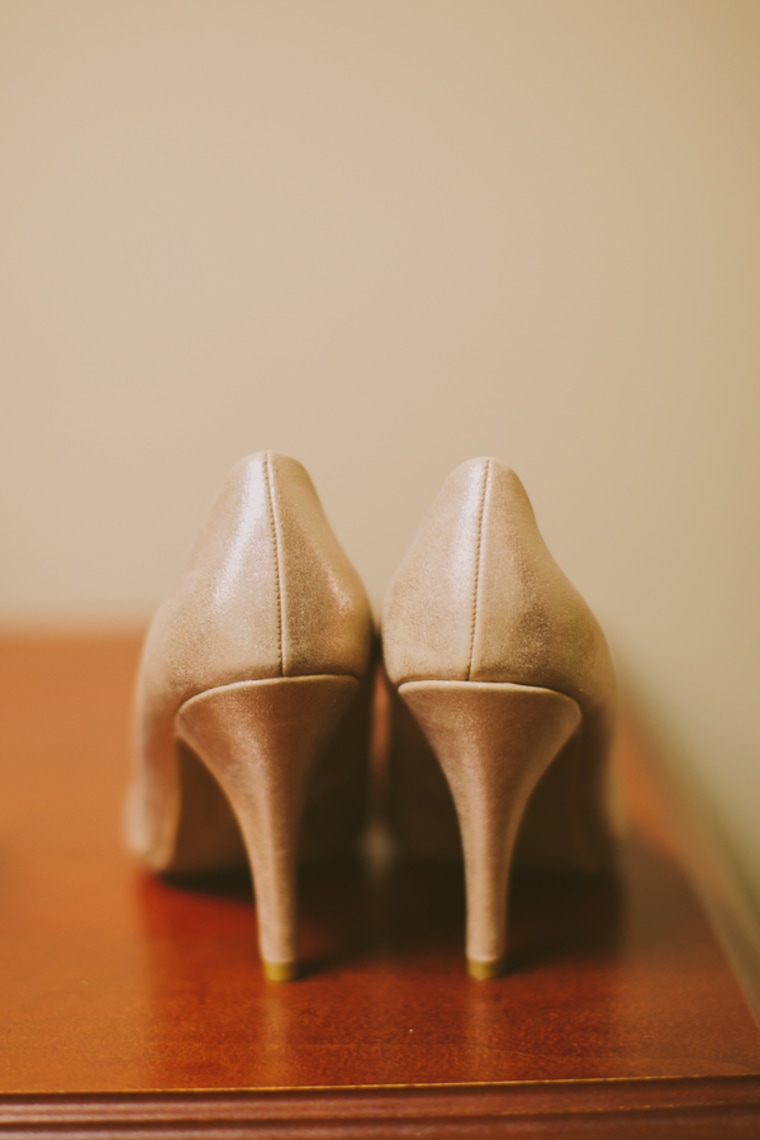 Caleb admits he was a bit nervous about Lori's proposal, but mostly excited.
"The whole reason I went to the military was to make her my wife and to make a better life for our family," he says.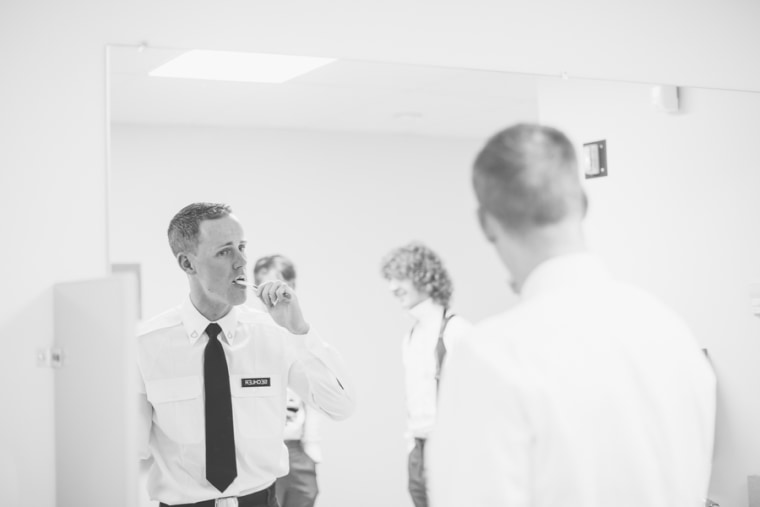 Caleb left for training, and during the time he was away, the couple communicated mainly via letters with infrequent phone calls. One October day, Lori received one of Caleb's letters, which contained a shocking message.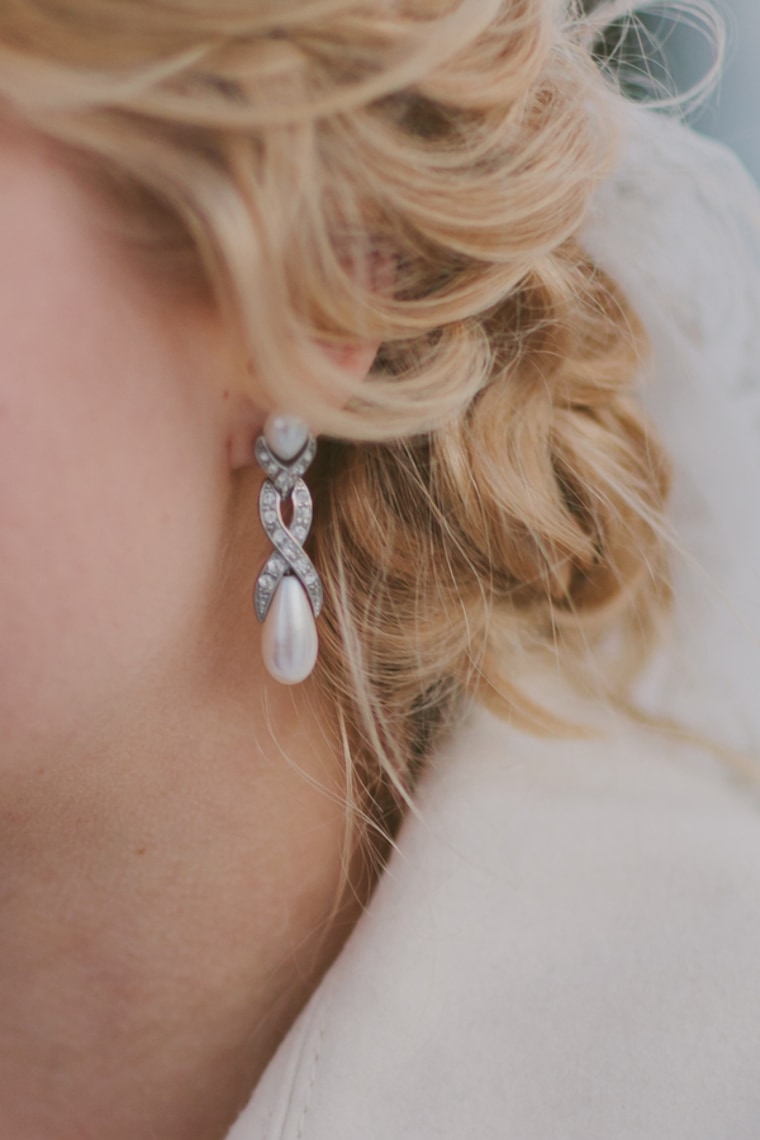 It said, "I think we should get married in December when I'm home for Christmas break," with no explanation — and a week and half to go until they could next speak on the phone.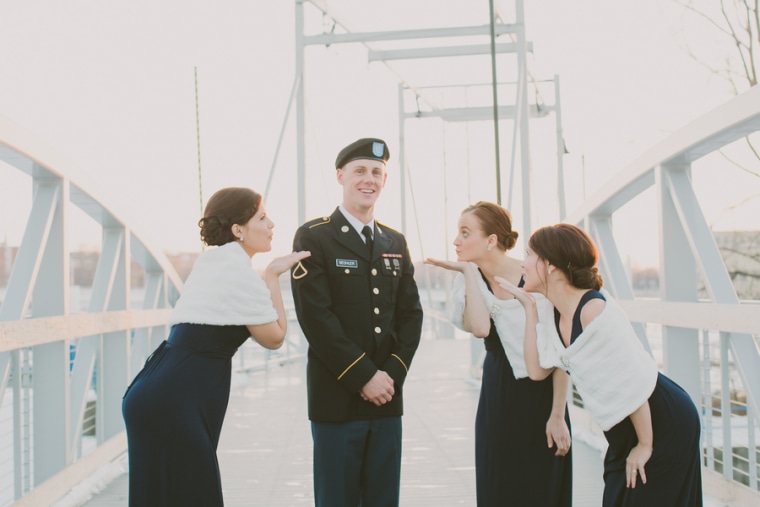 Caleb didn't offer much explanation for his sudden urge to tie the knot, and says, "looking back, I wish I gave her more info about what was going through my head."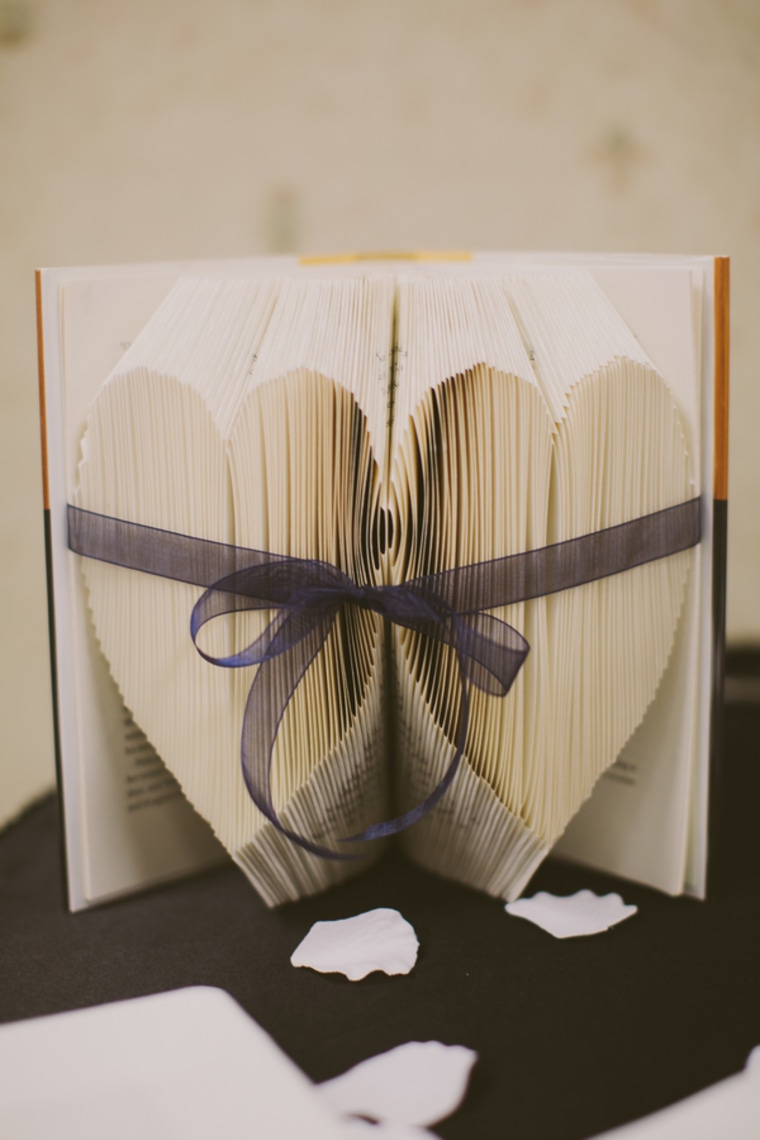 But all's well that ends well, and with the help of both sets of parents, Lori prepared for a December wedding, less than two months away.
"I planned a wedding in 52 days!" she remembers. "It was crazy and stressful but fun!"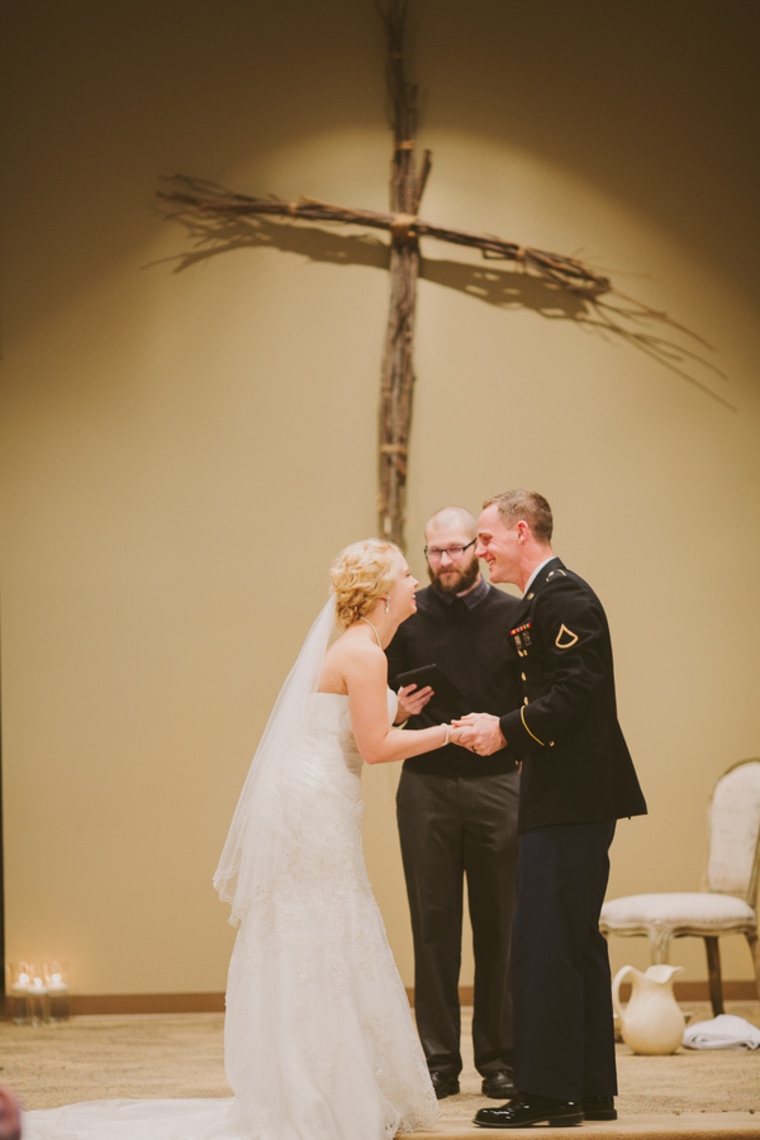 Caleb arrived home for Christmas, gave Lori her engagement ring, and they were married three days later on December 28, 2013.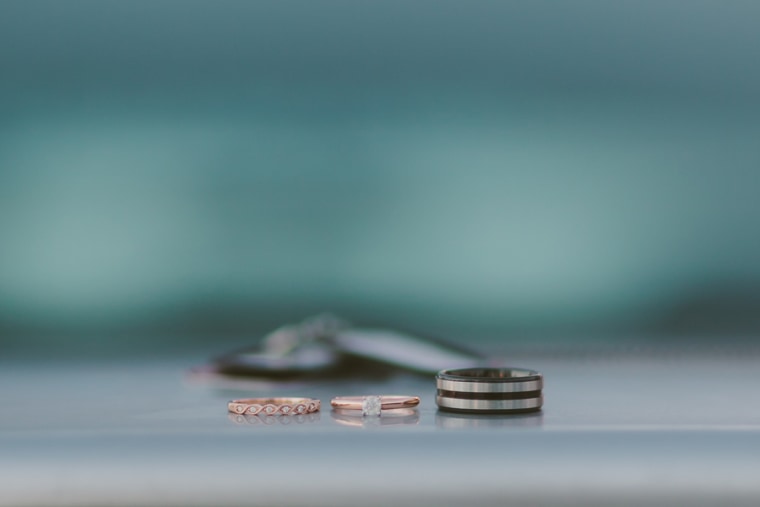 The beautiful bride had a terrible respiratory infection and fell asleep during hair and makeup, but otherwise the day went off without a hitch.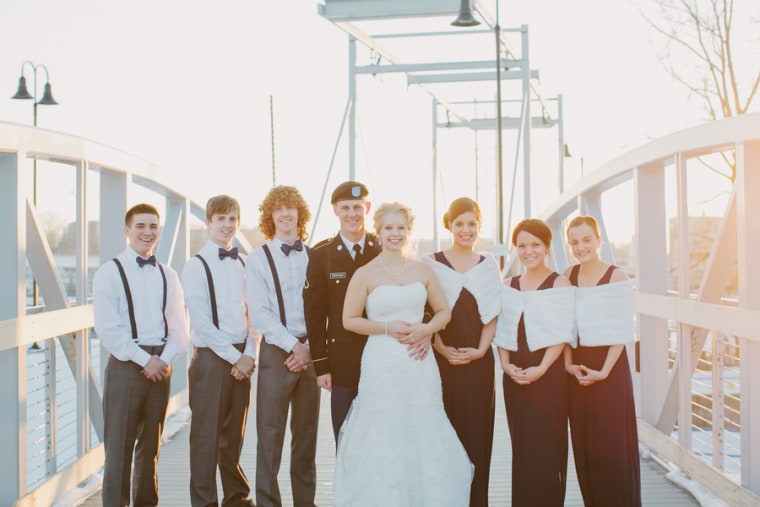 The ceremony was held at Green Bay Community Church in their Wisconsin hometown where Caleb's father is a pastor. In front of 80 friends and family members, a close friend who leads their weekly Bible study group married them, and Caleb's eyes filled with tears when he first saw his bride.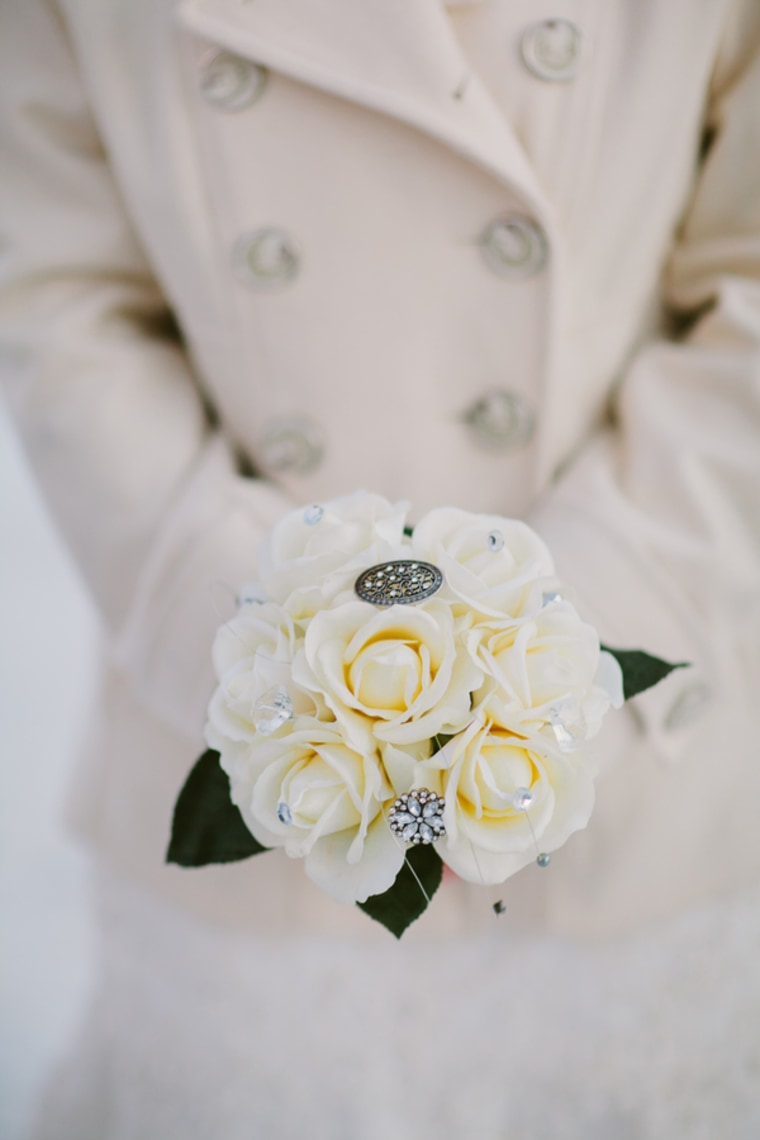 "Seeing her walking down the aisle was the biggest and most emotional highlight of the day," he recalls.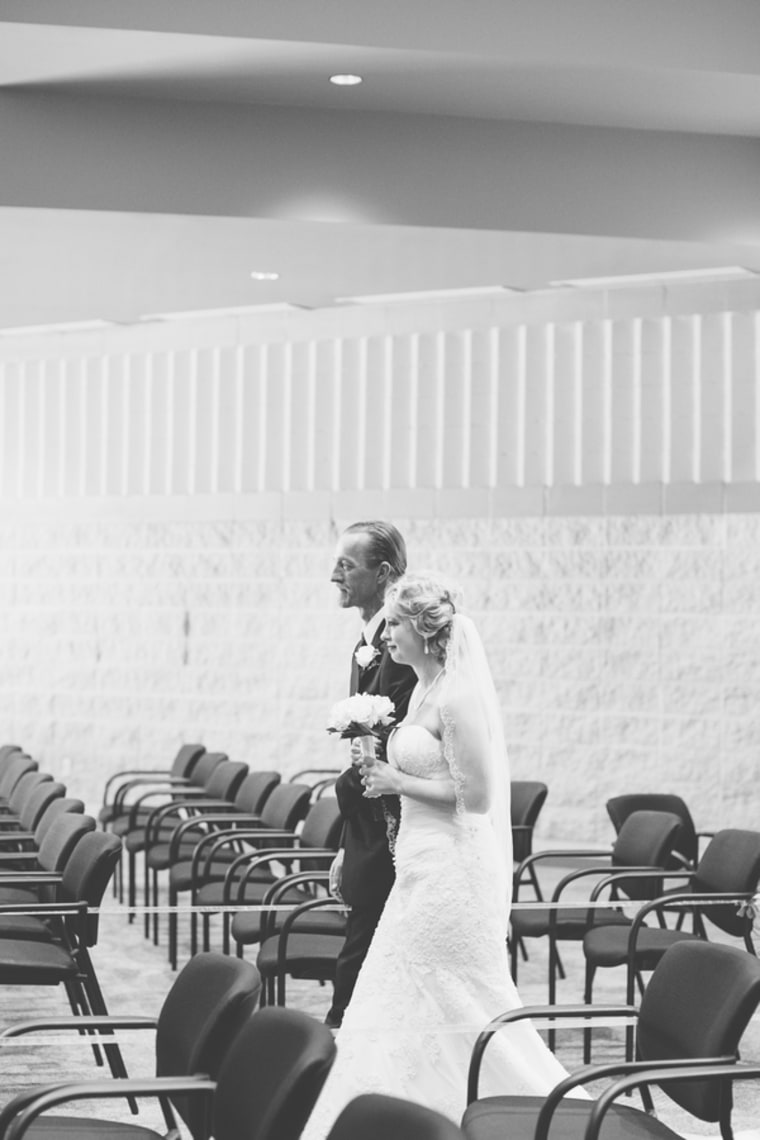 They exchanged vows they'd each written, and Lori got choked up: "I practiced a million times and I still stuttered."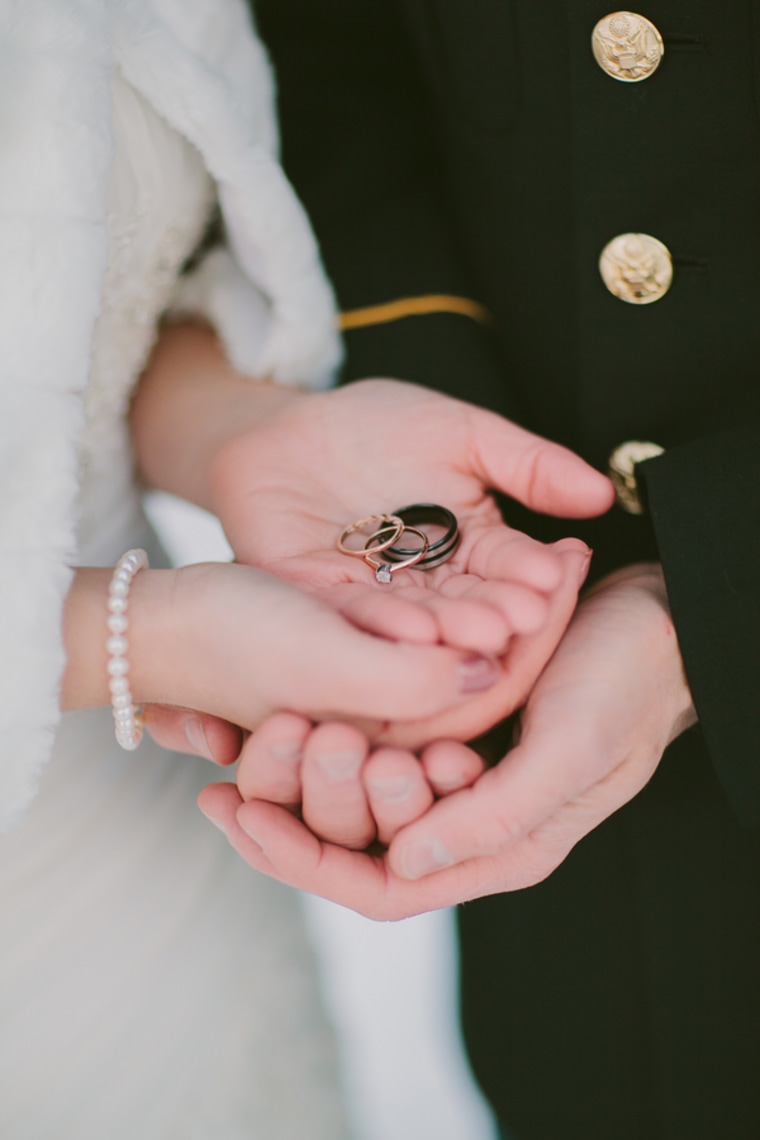 Afterwards, the couple had a lunch for their guests at the church and then decided to have a quiet dinner just the two of them and meet up with friends later on.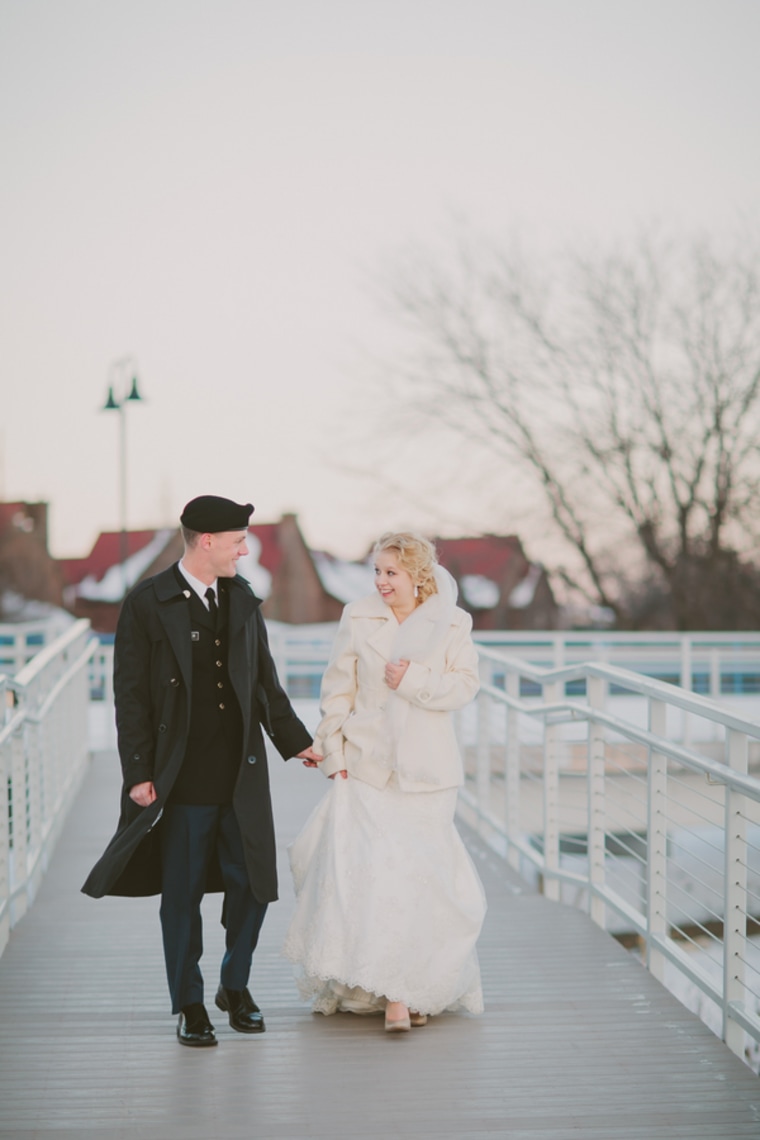 Caleb said he was happy "not being surrounded by the whole hoopla, and being able to soak in the time together as a new couple."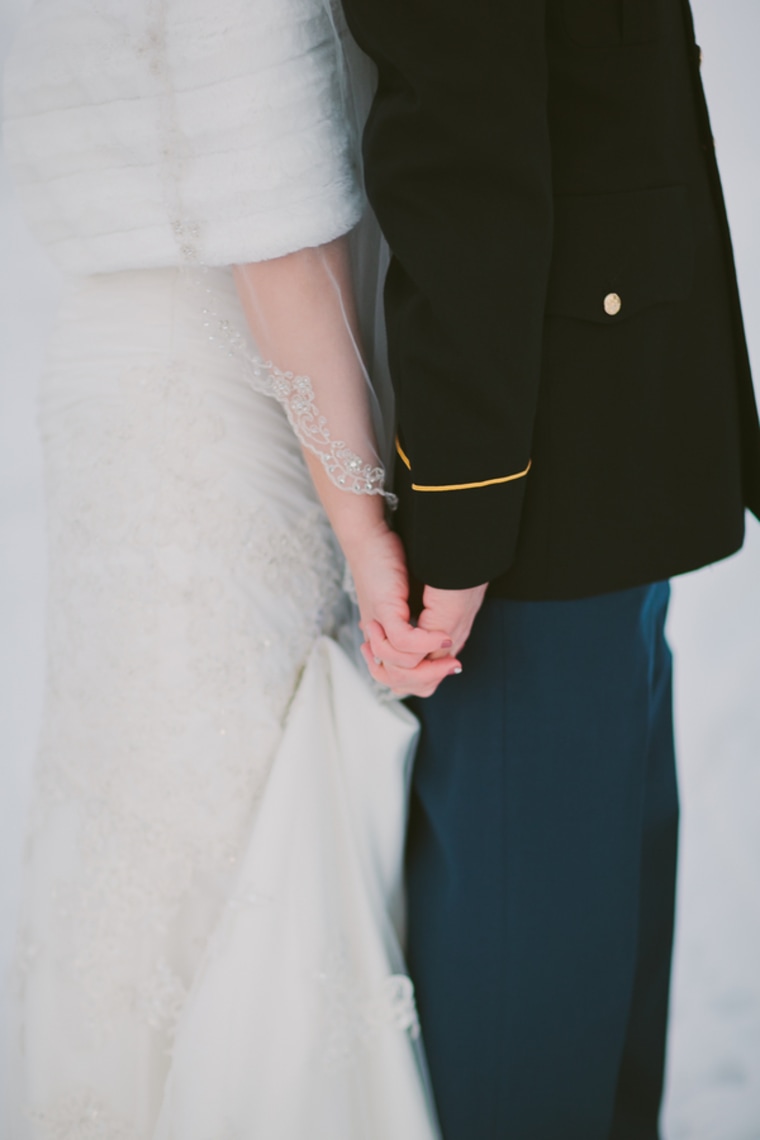 They plan on having a larger reception this August so that people who were excluded because of the quicker-than-expected turnaround can help them celebrate.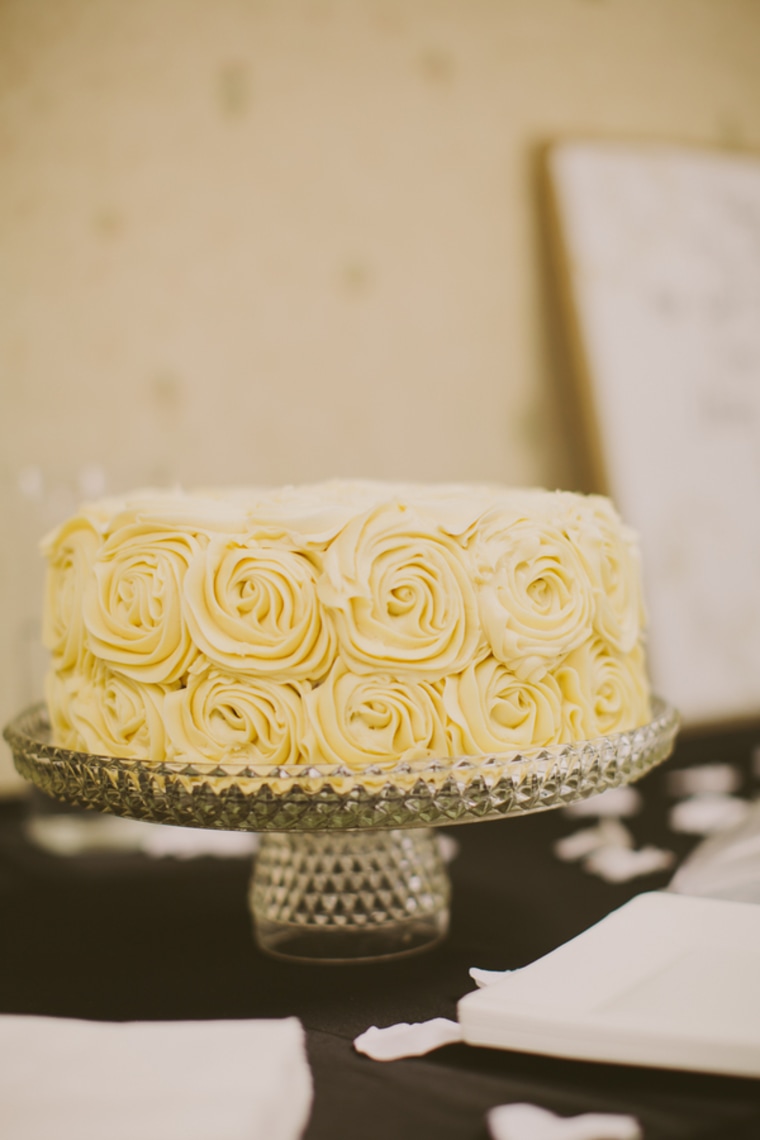 And Lori has some advice for the brides out there.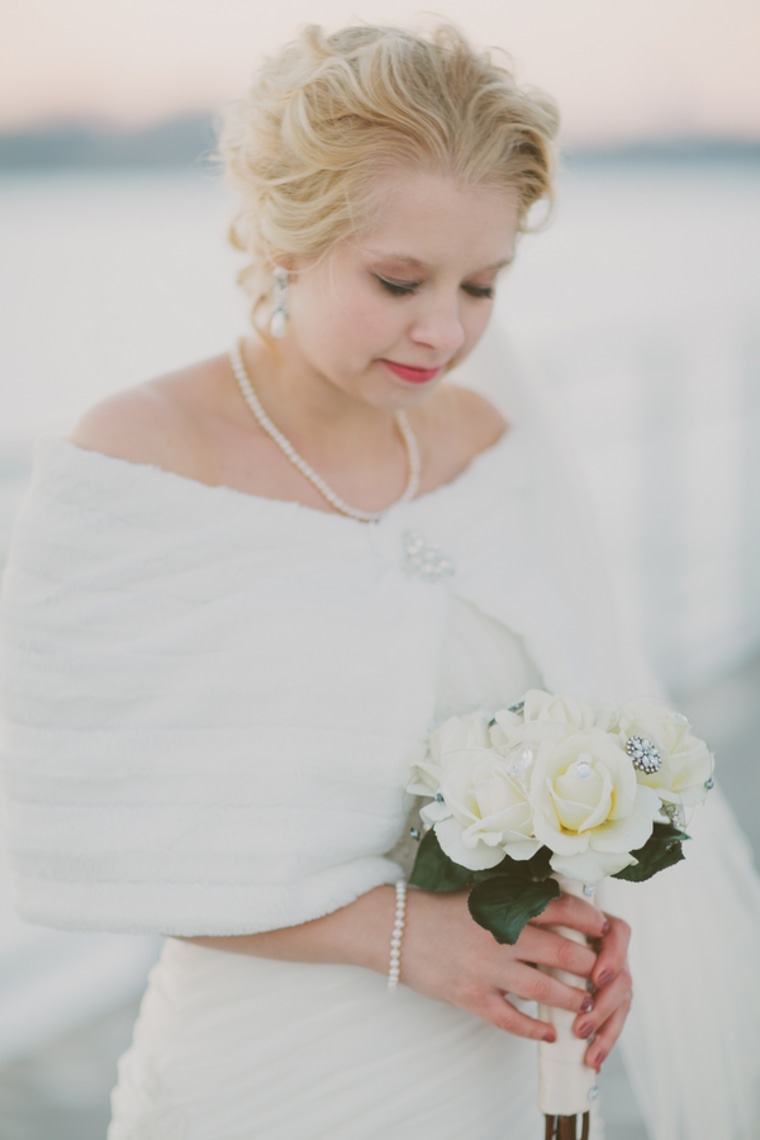 "Focus on the big picture," she says. "The small details can be overwhelming, but it's the big picture that really matters. You're getting married to the person that you love, and that's all that really matters."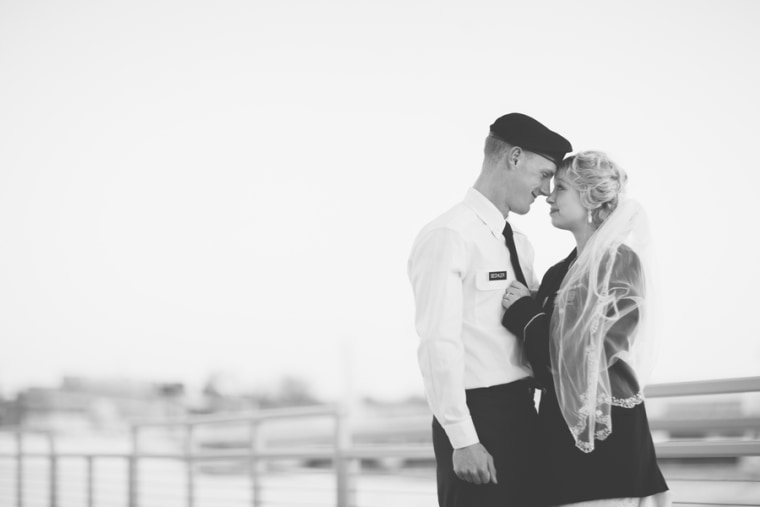 Caleb echoed her sentiment. "Keep it simple. Keep it personal. It's your special day."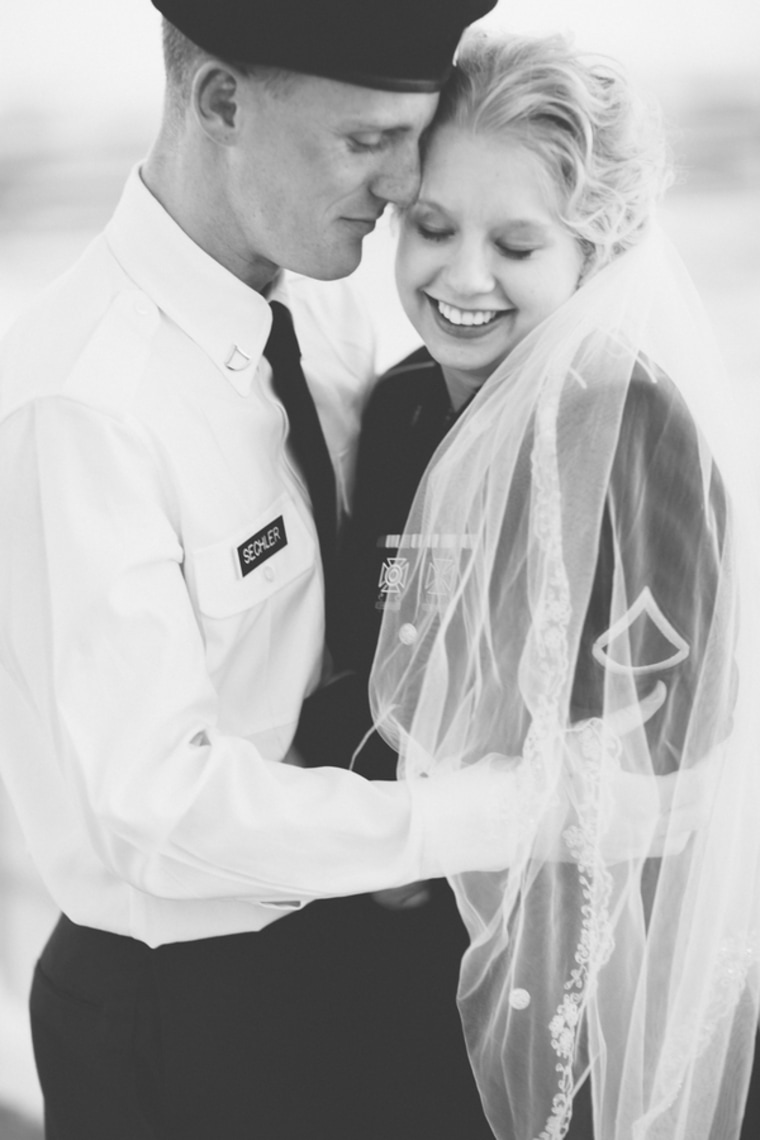 And though this atypical series of events is a departure from most wedding stories, it seems fitting for Lori and Caleb.
"He's just as weird as I am," Lori says of her now husband. "We're a very unique couple."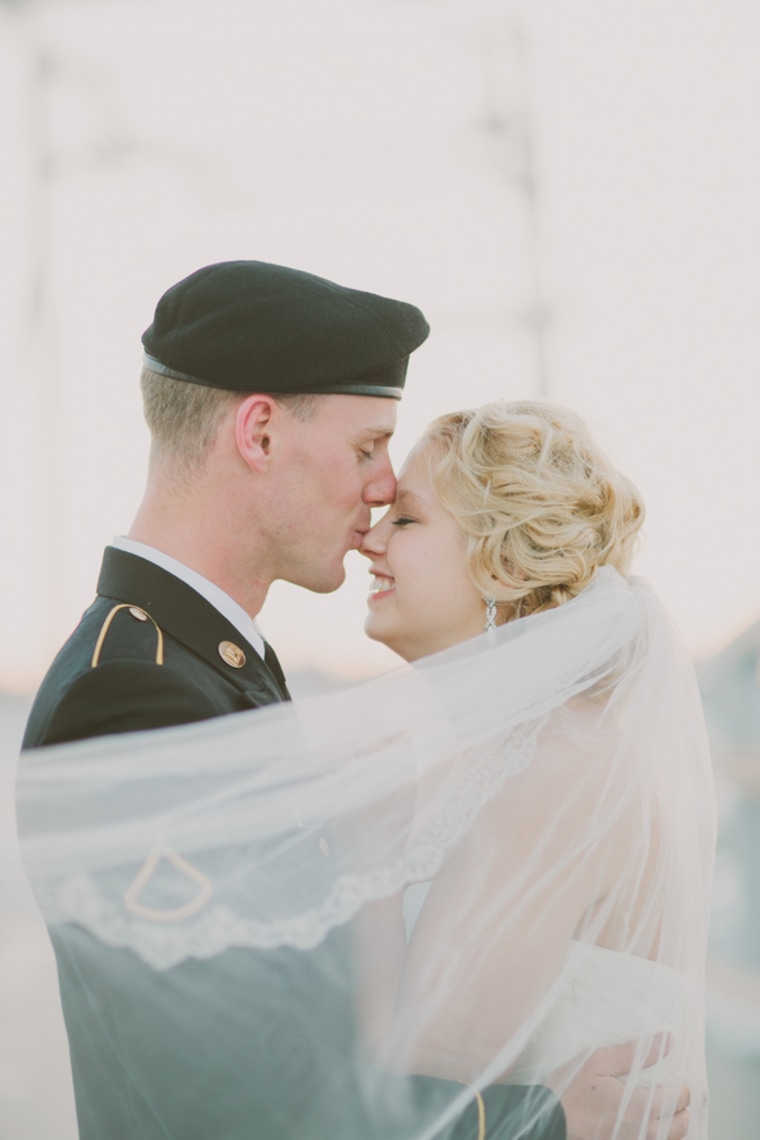 All photos provided by Shaunae Teske Photography. Want to submit a real wedding? Send us your story here. See more TODAY real weddings here.