Maybe it's happened to you: a stranger, or even an outspoken loved one, comments on what you're wearing, suggesting that the cut or style or print just doesn't work.
In other words, it's not very "flattering."
Well, there's a problem with that, according to Mallorie Dunn, owner of the New York City-based clothing line SmartGlamour, whose recent campaign #ImFlattered has gone viral. For the campaign, she asked women to dress up in the exact type of clothing that people once told them not to wear, be it a backless top that reveals a scar or a curve-hugging dress in a bold floral print.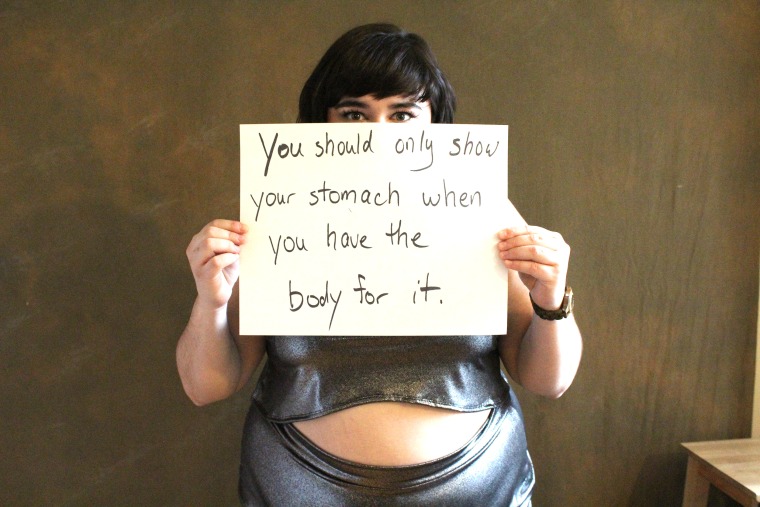 "In the body positivity movement, there's a lot of conversation about [the word] flattering and how so many people think they have the power and the expertise to give other people feedback on their appearances and clothing," Dunn, 28, told TODAY.
RELATED: H&M features hijab-wearing model in new ad
"A lot of times when the word flattering is used, it just means 'that makes you look thin,' or, 'that hides a part of your body I don't want to see,'" she continued. "And I think that's really problematic."
Dunn recently put out a call for women who wanted to share their stories about being told how to dress, and said the response she got was overwhelming and came from "women of all walks of life, all shapes and sizes."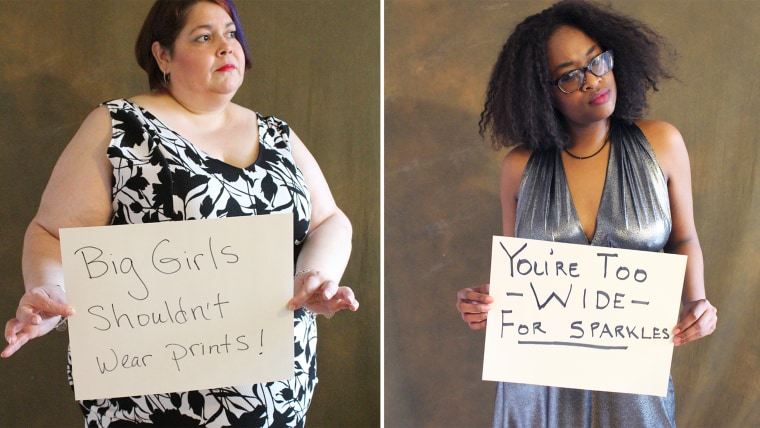 "I made them clothes to highlight the thing that someone told them they shouldn't do — like, you shouldn't show your belly unless it's flat, you shouldn't show your arms because you're too old, all these things," Dunn said.
RELATED: #ThisIsPlus campaign inspires diversity in plus-size movement
"I got them together in a room and we just had a blast," she said. "Everyone looked amazing, everyone felt amazing, everyone was complimenting one another. When you put a bunch of women in a room together and take away any sense of competition, and tell everyone they're all equal and equally wonderful, something magical happens."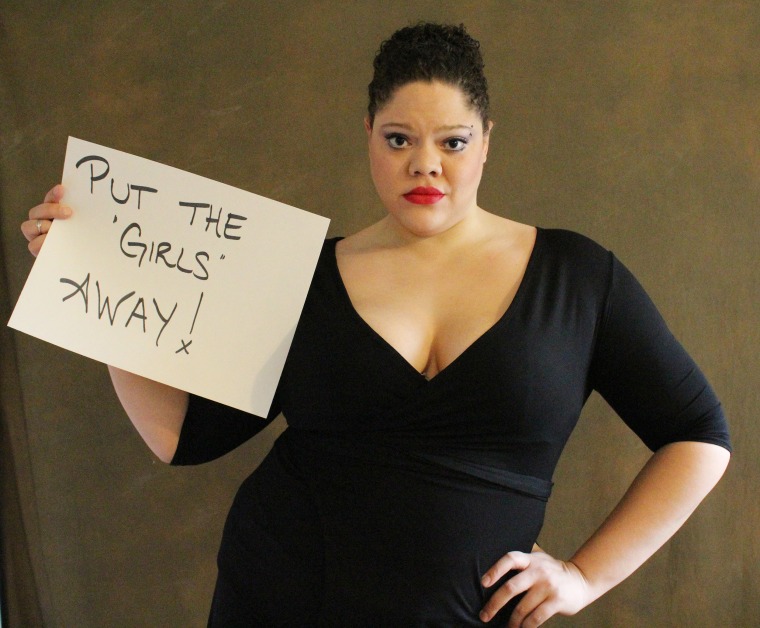 Fighting back against unsolicited fashion advice was empowering for all the women involved, Dunn said, and she hopes the campaign reminds people that their bodies (and the clothes they wear) are all their own.
Dunn is now selling the designs she created for the campaign on SmartGlamour's website. Pieces with the shimmery silver fabric have been particularly popular since the campaign went viral, she said.
SmartGlamour, which makes clothes in sizes XXS through 6X, is "all about body positivity and empowering women through being in control of their clothing," Dunn said.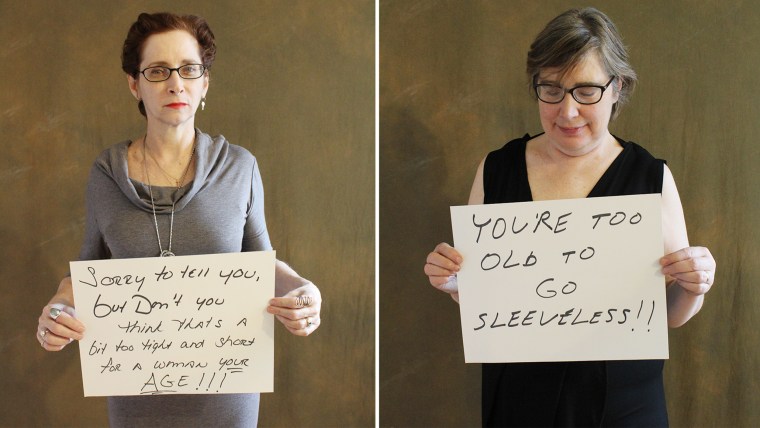 While SmartGlamour has launched many campaigns to promote inclusivity, this one in particular struck a chord among women, who applauded the looks as "fierce" and "incredible" on the company's Facebook page.
RELATED: Forget 'plus-size'! Models have chosen a new word to describe their bodies
"This campaign resonates with so many people because it's not just about plus-size women," Dunn said. "It's also about women who have scars, women who are older — it can be a number of things. It's a conversation that really happens to everybody in some way."