The holiday season may be officially over, but that doesn't mean you have to bid adieu to tinsel.
In fact, drab winter locks are a thing of the past now that women are embracing so-called "icicle hair."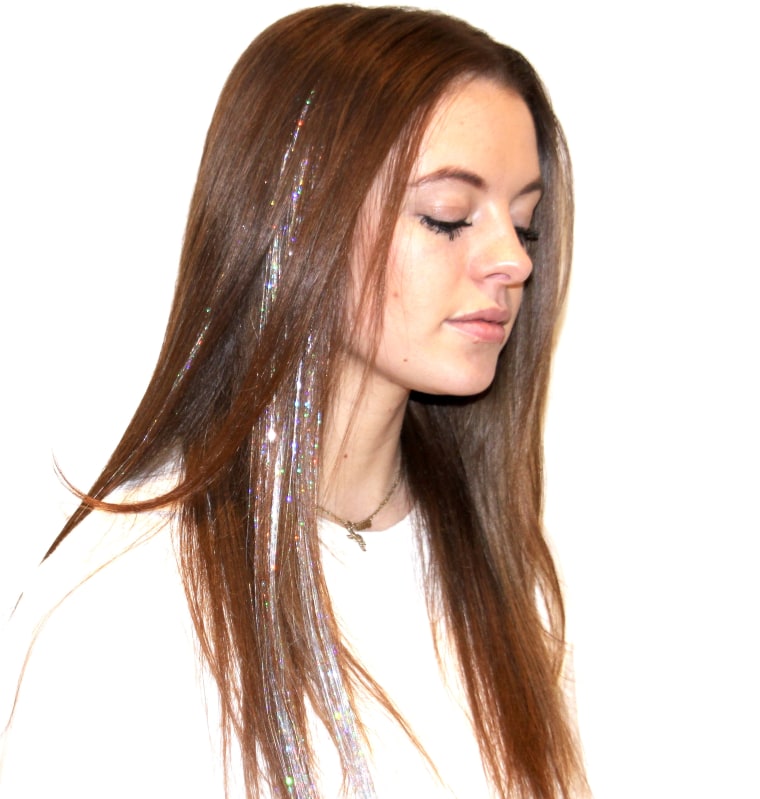 Don't worry if you live in a climate that doesn't get below freezing temperatures; there's no actual ice involved here. Instead, women are adding glittery gold and silver streaks to their hair, creating the same subtle shimmer that occurs when the sun hits a shard of ice. RPZL, a hair extension and blowout salon in New York City, has made the look accessible with their new clip-in extensions line.
"The inspiration came from the gold leaf hair that was trending last month and made a big statement. We thought it was gorgeous, but it was very hard to achieve and definitely not [easy to] DIY," a representative of the salon said in an email. "Being a fashion-forward tech company we were looking for something new and easy and hair tinsel extensions were the answer."
RELATED: Is the gold leaf hair trend gorgeous, or just plain weird?
Their "Frost" line, which launched in late December, retails for $25 and can be used over and over again, making them an easy way to add some flare to your overall look.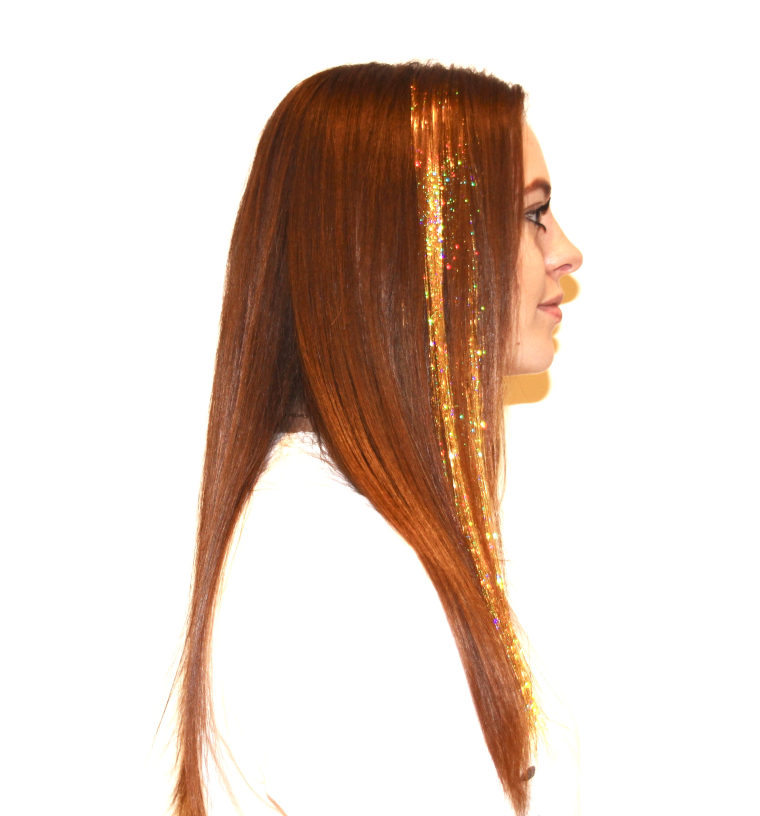 And if you're hesitant to get your shine on, don't stress. The best part is that it's all temporary.The extensions can simply be clipped in to fit your mood of the moment.
RELATED: Glitter roots hair trend is taking over the Internet
An alternative to extensions is adding a metallic gold or silver hair mascara. It's equally as easy to apply as the extensions and an even more affordable option to get the look. Not to mention, it also provides flexibility in terms of how much shimmer you want to add to your tresses. Unlike the messy glitter roots trend, you can shampoo the style out easily.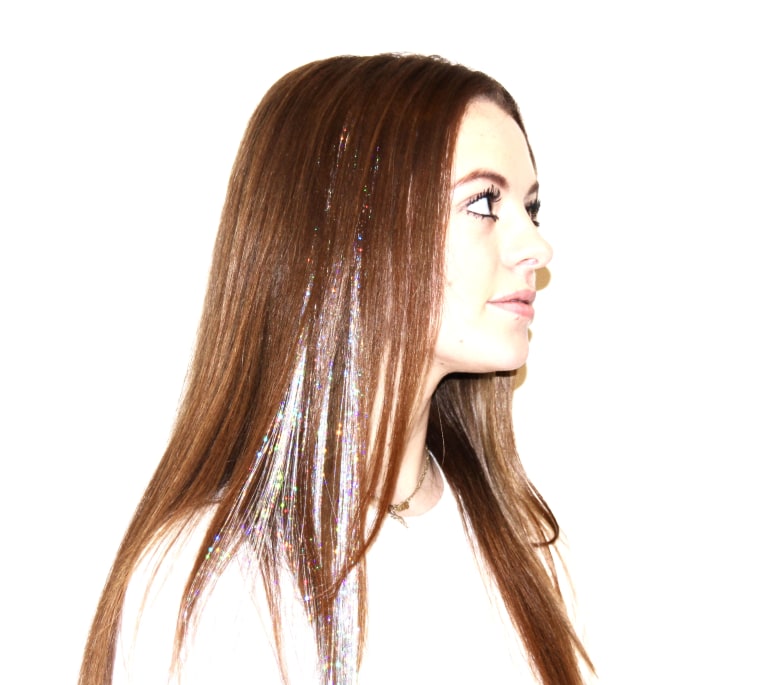 Whether you go for the mascara or try the extensions, you can experiment with the placement as you wish. Add the shimmery look to your face-framing layers for a more dramatic statement or create a sparkly surprise by intertwining it underneath your strands. It's up to you how much you'd like to let your hair shine.
Can't wait to try out icicle hair? Add it to one of your Pinterest boards.
RELATED: Glitter beards are the latest trend for men — yes, really