After a romantic proposal on the ice skating rink at Rockefeller Center, Aimee and Drew Clancy realized the traditional wedding was not for them.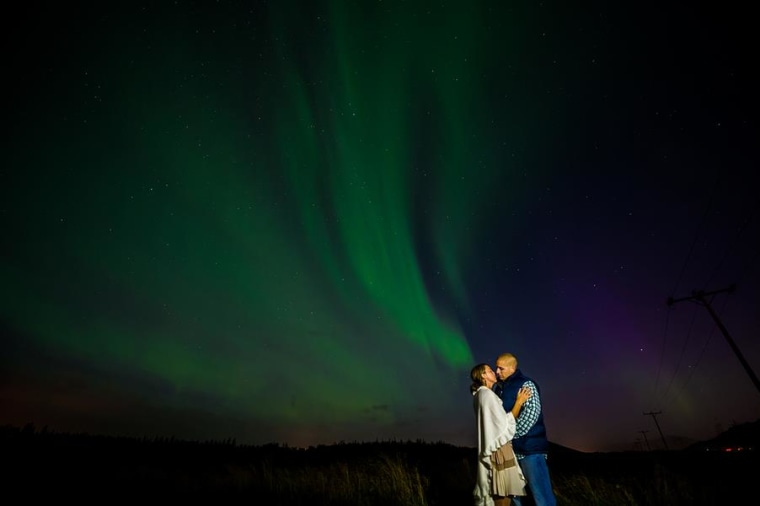 This couple's journey began when Aimee and Drew met at Aimee's sister's wedding. Drew was a guest of the groom and asked Aimee for her number after dancing together. They corresponded through email and after Drew invited Aimee out to dinner, the relationship came naturally. "After that, we started talking all day, everyday, and became inseparable pretty quickly. Things flowed so easily," Aimee told TODAY.com.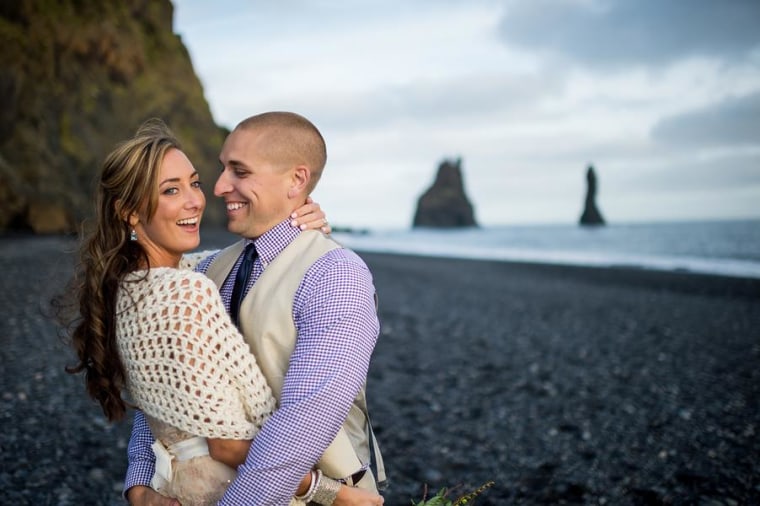 Traveling has always been a huge part of their relationship, "After traveling together so frequently we realized we were great teammates in life. We went skydiving too, and at that point I think I realized we would do anything together!" said Drew.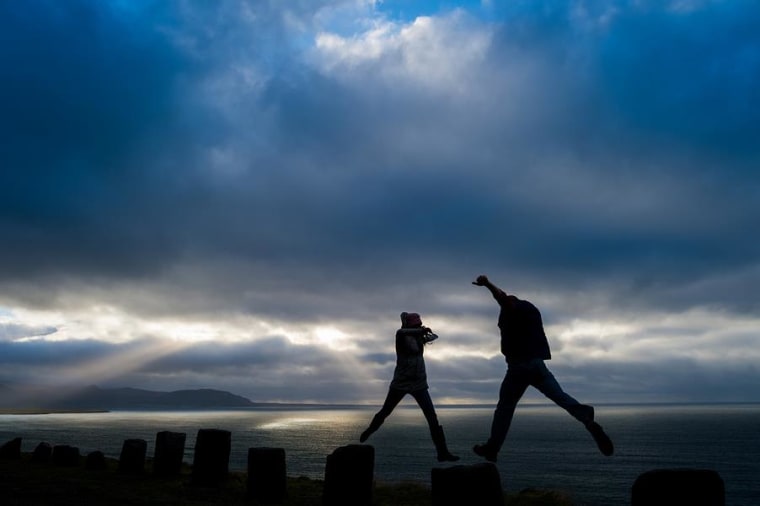 The couple got engaged in December of 2012. Aimee, who said she usually knows when Drew is up to something, was enjoying the ice skating rink at Rockefeller Center, unaware that her life was about to change. After the ice was cleared of skaters, Drew got down on one knee and popped the question, with Aimee and Drew's family in the crowd ready to congratulate the married couple-to-be.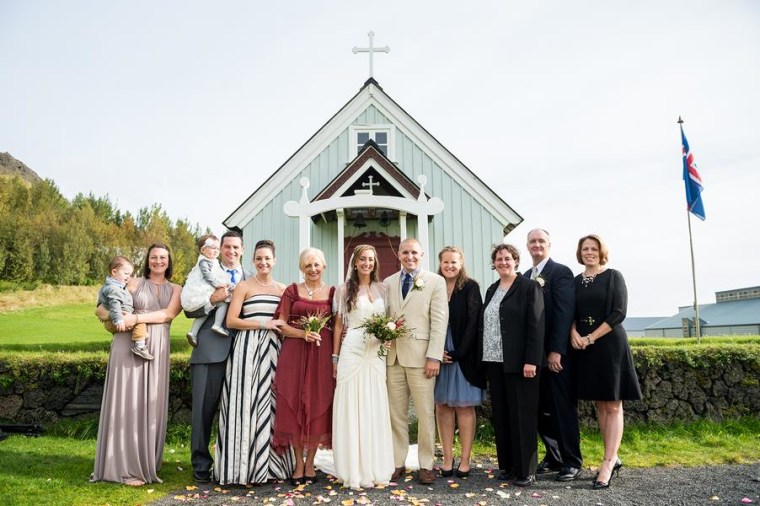 While planning their more traditional wedding, both Aimee and Drew agreed that something was off, "Something that should be fun and exciting for us was becoming more of a hassle and dreadful," said Drew.
When Aimee's dad mentioned that they should forget about the whole wedding planning and just get married in Iceland, at first the couple took the comment as half kidding and half serious. Aimee said she had always dreamed of a destination wedding. She imagined a small and intimate setting where she could share an emotional experience with her friends and family that surpassed a huge and expensive party.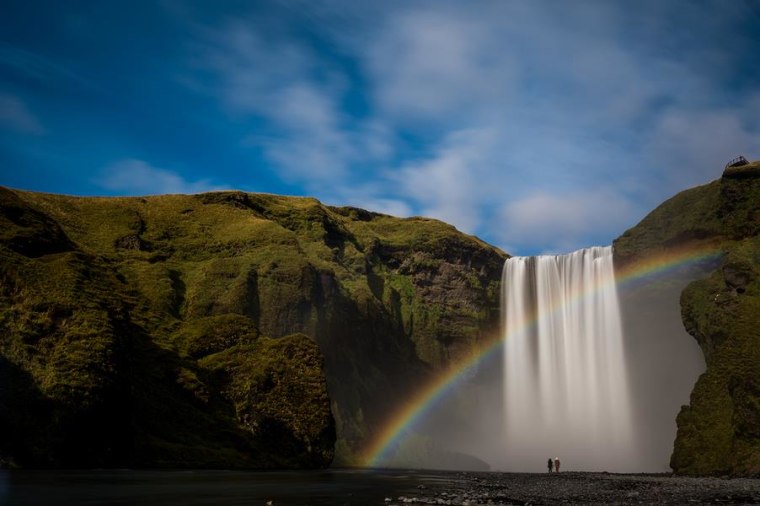 After getting the support from the rest of the family, Aimee and Drew decided Iceland was going to be the place for their wedding.
"Iceland was perfect; we already loved it and felt emotionally attached to it, and now we had the added benefit that none of our family members had ever gone or planned to go--- so they had really no expectations whatsoever going in," Aimee shared.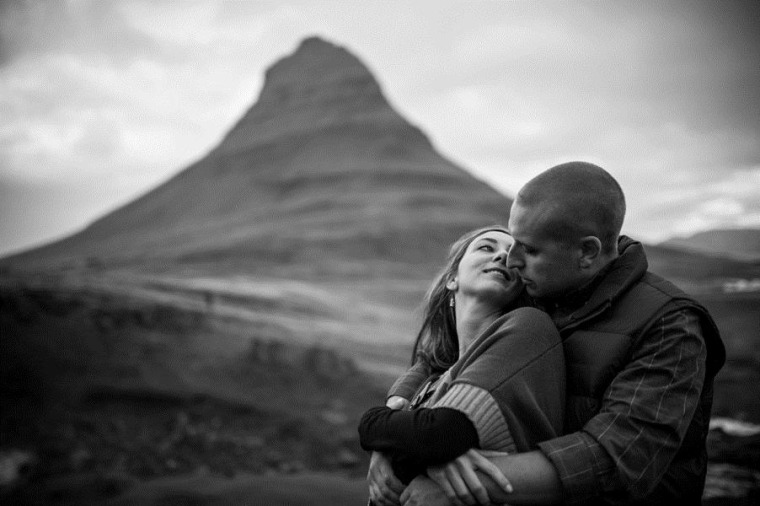 The couple originally visited Iceland after a recommendation was made to them by a friend. "When we first went to Iceland we didn't really know what to expect. Once we spent a few days there, we fell in love with it. The city of Reykjavik is a great, walkable town with a lot to do and see. Everyone that we met and interacted with was friendly and helpful. The natural beauty of the country was breathtaking," added Drew.
Drew said his biggest fair fear of the wedding was leaving all the details in the hands of someone in another country, who they have never met before. After reaching out to the wedding company, Pink Iceland, and Skyping with their planner, Hannes, Drew felt at ease. Aime said she remained zen about the whole thing and was only worried about transporting her wedding attire.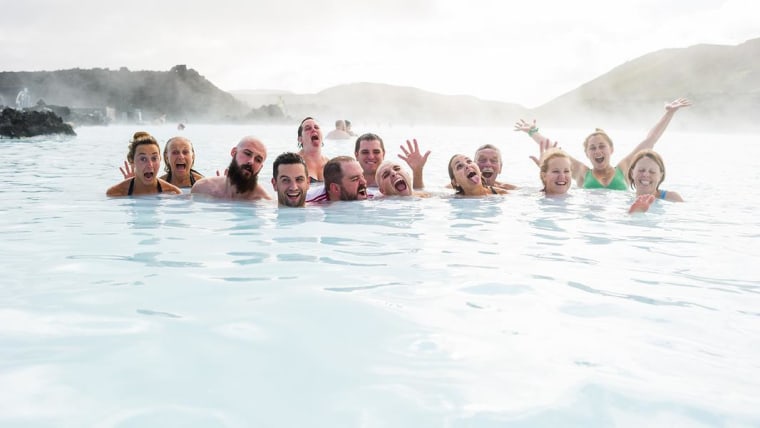 The day of the wedding was a 60 degrees and sunny. A nice change from the 40-50 degree weather they had been experiencing leading up to the big day. Another big surprise was the live rendition of "Here Comes the Bride" played by a musician friend of the wedding planner. Although Aimee was in on the surprise, Drew was amazed when he heard the music begin to play from the small choir loft in the church.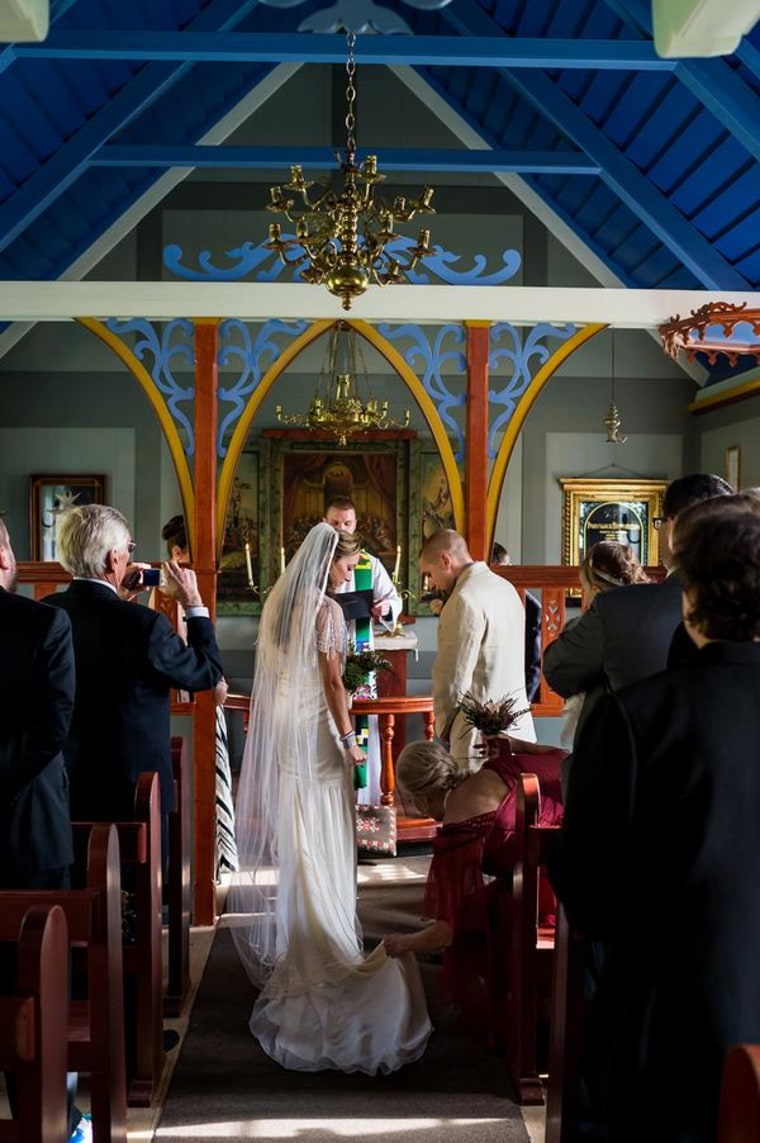 Drew's favorite part of the wedding (besides becoming Aimee's husband) was being able to share this special place with their 17 closest family members and friends. On the day of the wedding, everyone went on a private bus tour to visit three of Drew and Aimee's favorite places. "Once they experienced it for themselves they all truly understood why we chose to have our wedding the way we wanted to have it. I think all of our guests had their expectations of what it would be like exceeded tenfold," said Drew.
Aimee's favorite part was the northern lights that lit up the sky the night before the wedding: a sign of the bright future ahead.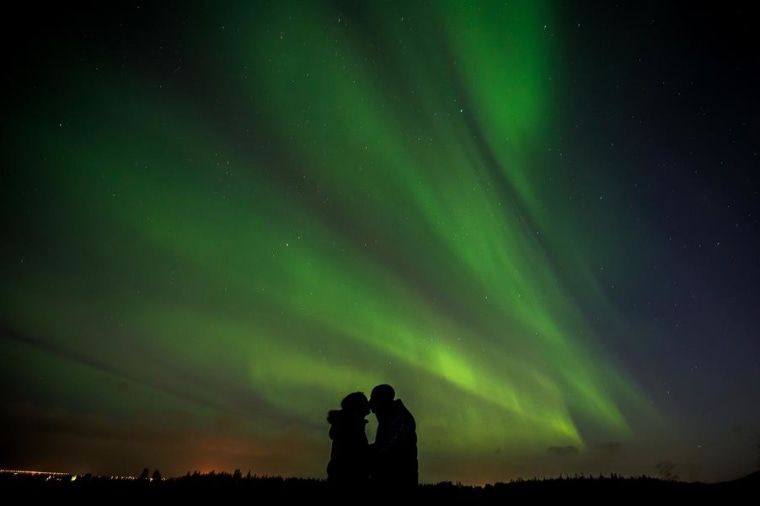 For other couples who are planning a destination wedding, Drew said to not worry what other people think, do what's in your heart. Aimee says to be open-minded and go with the flow. She also recommends adding the wedding traditions of the country you are marrying to your big day, this can be a really special and memorable part of the ceremony.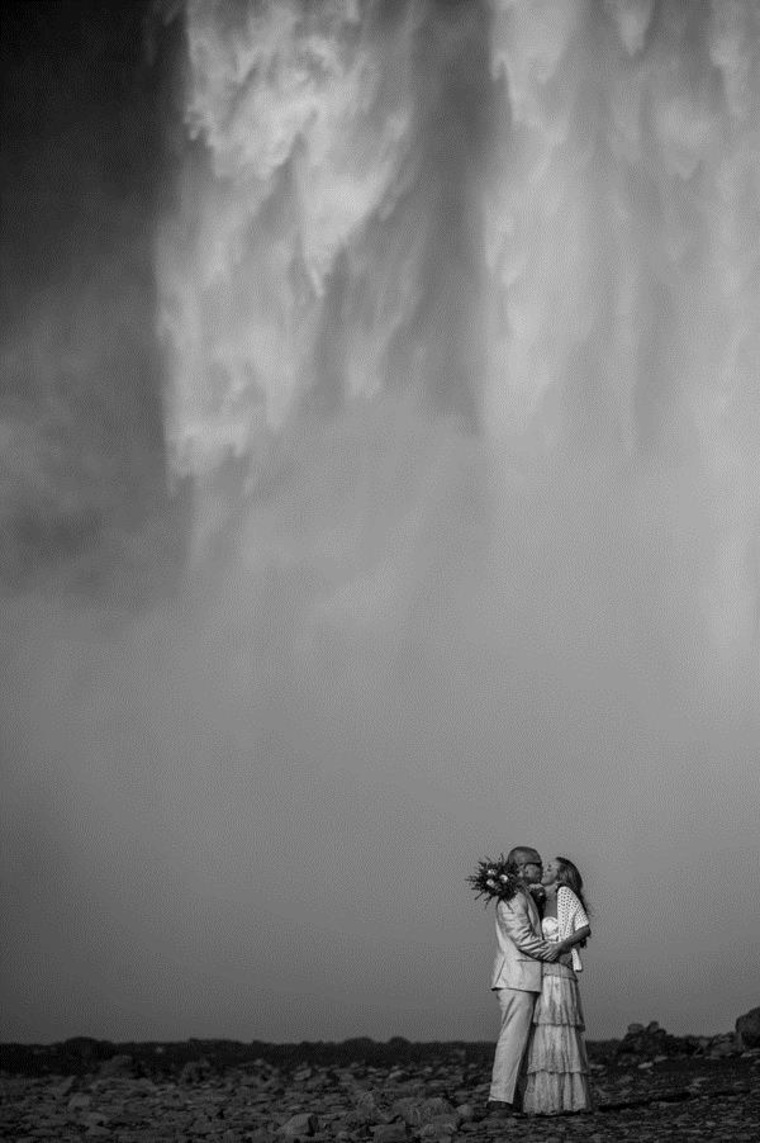 As for married life, the couple is looking forward to: "Knowing that the other person is there for you at the end of the day, no matter how good or bad the day, and that we support each other no matter what."
Drew and Aimee said that they're looking forward to having their own family one day and, "ultimately instilling the love of adventure that we share in our kids, as well as bringing them back to Iceland with us!"