I love all things Joanna Gaines. From her interior design ideas and her recipes to her cool casual personal style, she's someone I feel like I could be friends with.
In fact, the former "Fixer Upper" star is one of the few celebs I feel is just like me: a simple everyday girl who would probably rather spend Friday nights at home with her family instead of getting glammed up to go out somewhere fancy. (Though when she does get dolled up for a big event, she manages to look just as effortless.)
And, it looks like we also have something else in common now: we both love the same $4 eyeliner.
Here's how it happened: I was sipping coffee watching TODAY one morning when I caught a segment on celebrities' favorite beauty products. That was when I found out Joanna, who in my opinion has some of the most flawless bold eye makeup I've seen, can't live without this product.
I've always used an $18 eyeliner pencil from another brand, and the one in my makeup bag was basically a stub, so I went to Ulta and ordered the Revlon one.
Then, I fell in love.
While it goes on smoothly and looks great, what I enjoy most is that it has a pencil sharpener attached to it, thus eliminating the need to keep a separate sharpener (and subsequently those annoying black sharpening pieces that fall out of it) in your bag at all times.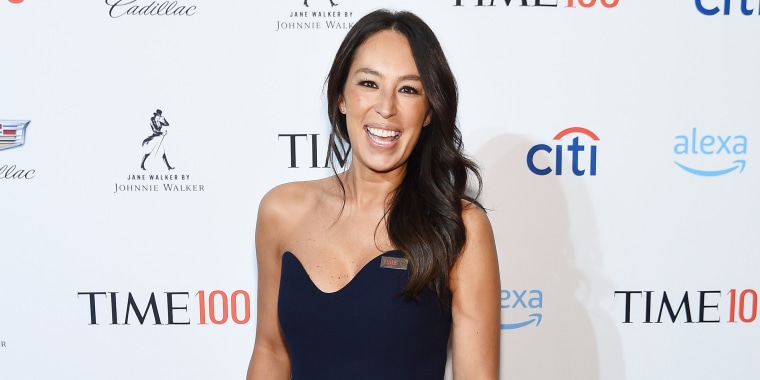 There's also a smudger attached to use if you want a more smoky look.
The eyeliner is waterproof and lasts up to 16 hours, according to the company's description. I can attest that it stays on all day.
Joanna wrote on her blog that this is such a tried and true favorite of hers one the producers of "Fixer Upper" sent her over 100 of them for her birthday last year. While I won't keep multiples (unless she and Chip want to come over and find more storage space in my bathroom), I will definitely continue buying this product from now on.
For more celebrity favorites, check out:
To discover more deals, shopping tips and budget-friendly product recommendations, download the new TODAY app and subscribe to our Stuff We Love newsletter!