Fourteen years after his late wife received Glamour's "Woman of the Year" award for her courage as a New York police officer on 9/11, an outraged James Smith returned the honor after it was also given to Caitlyn Jenner last week.
Smith's wife, Moira Smith, died in the Sept. 11 terrorist attacks after repeatedly rushing into the south tower of the World Trade Center to evacuate dozens of people before it collapsed.
The 38-year-old was the only female NYPD officer killed in the attacks.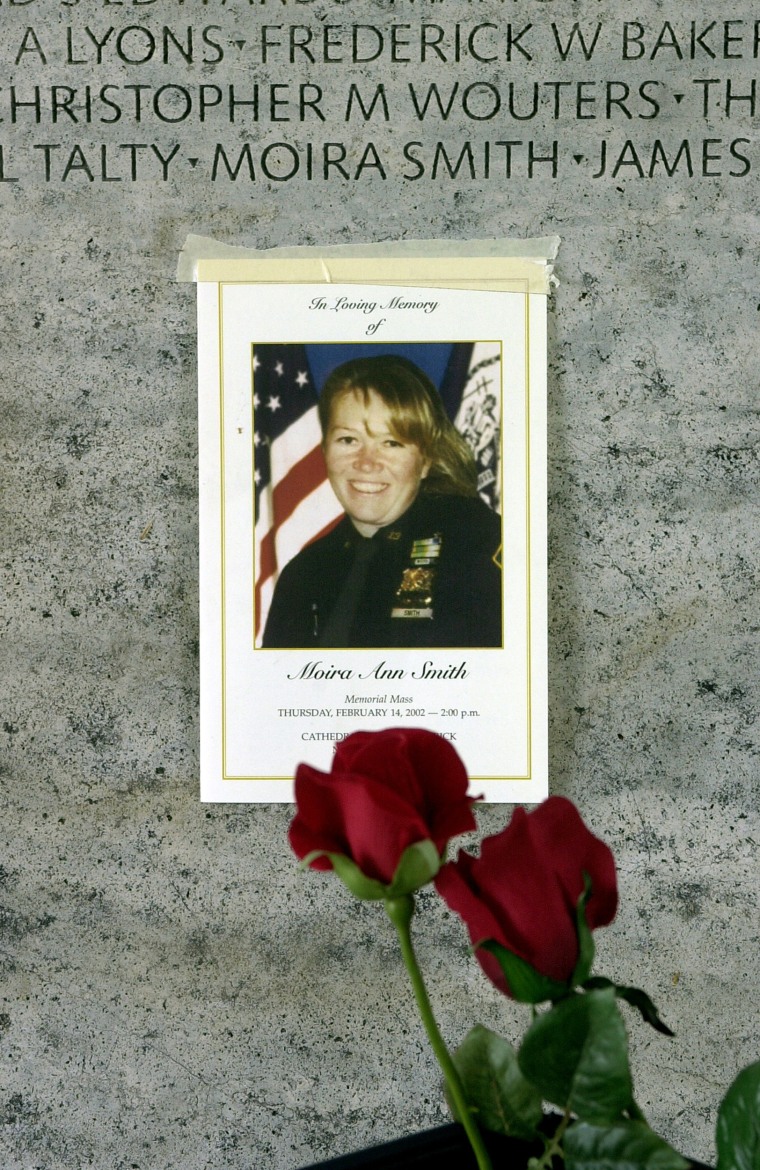 In an open letter to Glamour posted on Facebook, James Smith, himself a former NYPD officer, called Jenner's award a "slap in the face" and said he had mailed the award back to the magazine.
"Was there no woman in America, or the rest of the world, more deserving than this man?'' Smith wrote.
RELATED: Caitlyn Jenner, Kris hug at fashion show
"At a time when we have women in the armed forces fighting and dying for our country, heroic doctors fighting deadly diseases, women police officers and firefighters putting their lives on the line for total strangers, brave women overcoming life threatening diseases...the list of possibilities goes on…is this the best you could do?"
Jenner, 66, was given the award on Nov. 9 during a ceremony at New York's Carnegie Hall where Glamour hailed her as "The Trans Champion."
The Olympic gold medalist formerly known as Bruce Jenner announced her transition to Caitlyn in June when she appeared on the cover of Vanity Fair.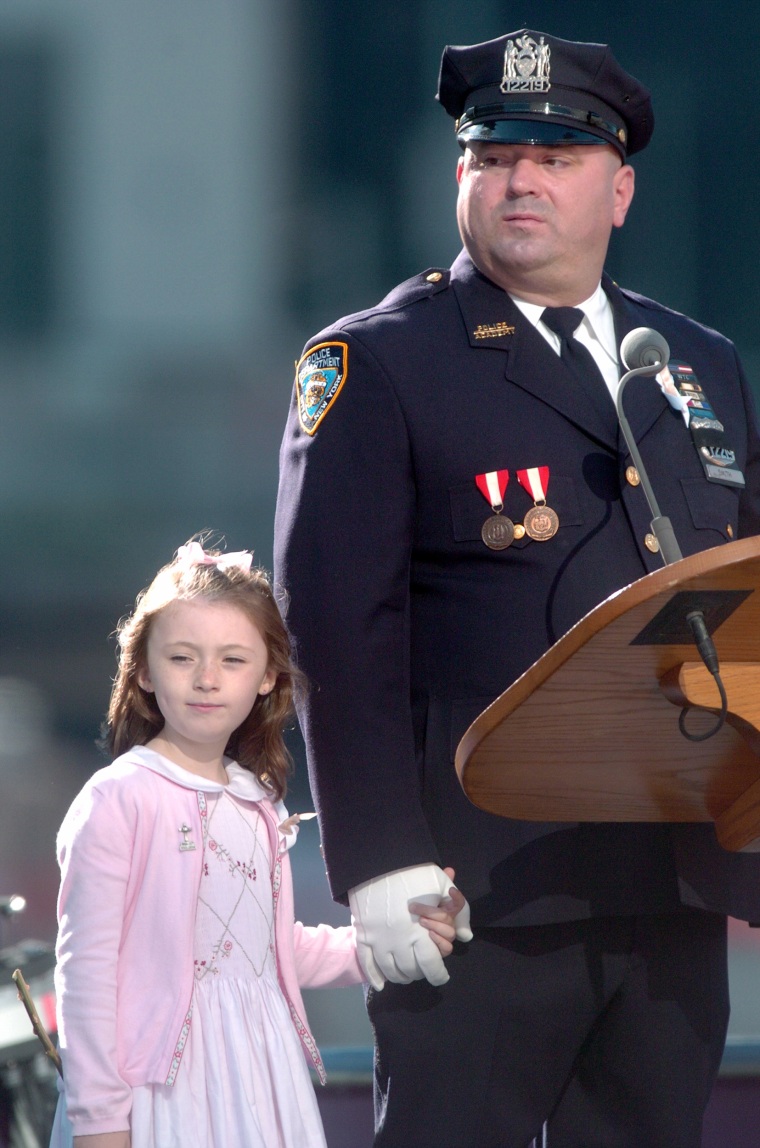 "There was a French activist and writer, Simone de Beauvoir, who said, 'You are not born woman. You become one' ... Words I live by," Jenner said during her acceptance speech.
"Of all the things I've done in my life, Caity is why God put me on this earth: to tell my story; to be honest with myself about who I am.
"And in doing that, making a difference in the world. And I'm very happy to be living on the other side."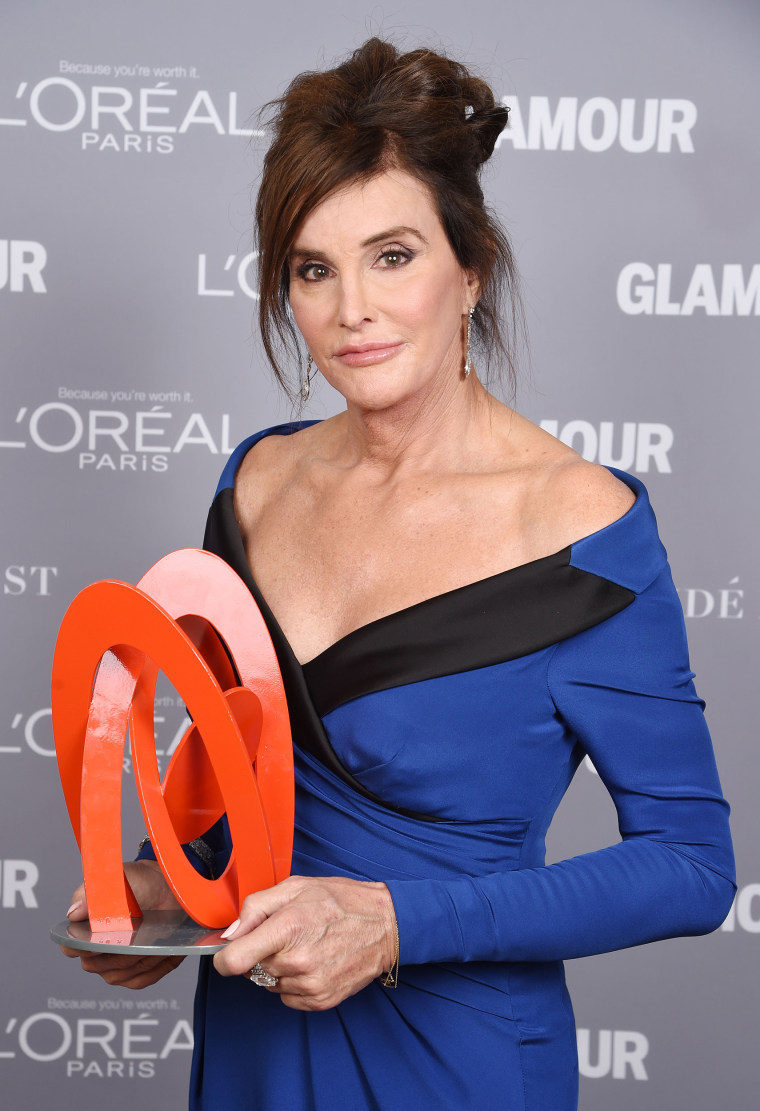 A Glamour spokesperson acknowledged that Smith had sent his wife's award back and that it was standing by Jenner's honor.
""We were proud to honor his wife . . . in 2001, and we stand by our decision to honor Caitlyn Jenner," a Glamour spokeswoman told The New York Post.
"Glamour's Women of the Year Awards recognize women with a variety of backgrounds and experiences."
Follow TODAY.com writer Scott Stump on Twitter.