The warm weather is here to stay, and that means it's time to break out the bright colors.
One of the biggest color trends this summer is yellow. And while you might be thinking that the sunny color is too hard to pull off, TODAY Style Squad member and founder of TheLVGuide.com, Lilliana Vazquez, is here to tell you otherwise. In fact, she has tips and tricks to show how everyone and anyone can rock yellow. The secret? It's all about finding the right shade.
Fair complexion: Mustard
If you have a fairer complexion or reddish tones in your skin, a rich hue like mustard will be your go-to. Be sure to avoid bright, poppy colors that can make you look washed out or add yellow tones to your complexion. Vazquez likes using it as an accent color, so go for a bag or shoes in this hue.
Daily To-Do Mustard Yellow Velvet Clutch, $28, Lulus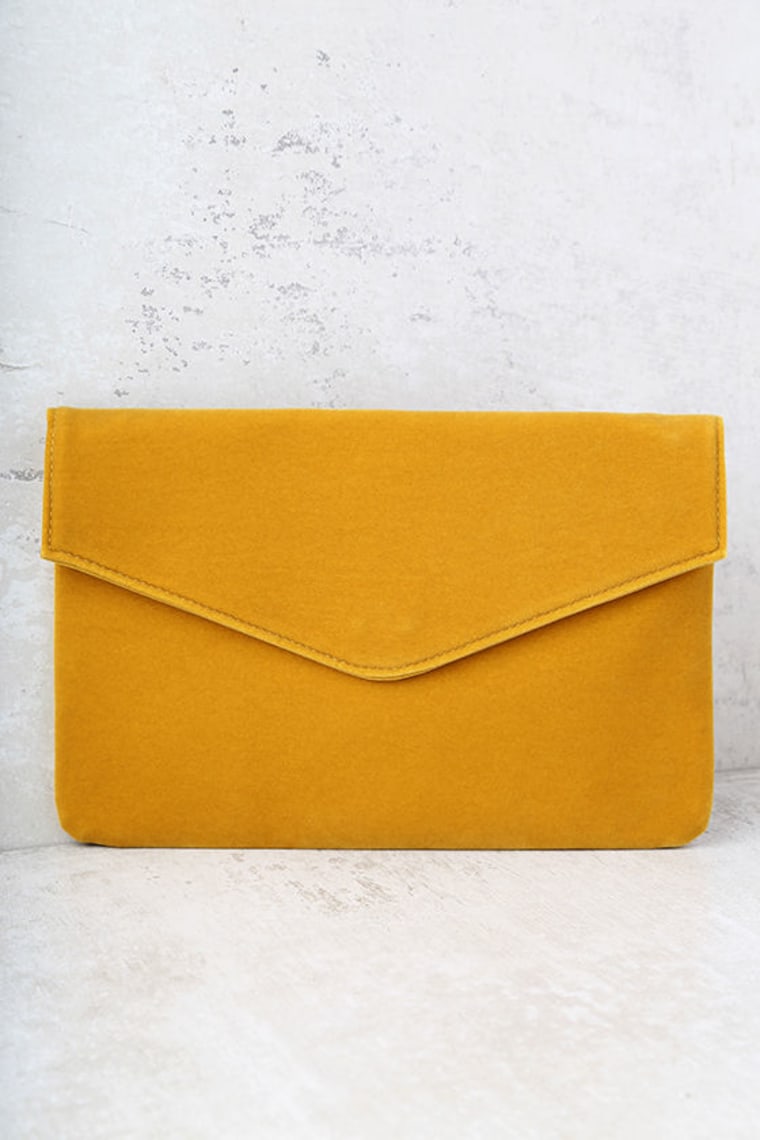 INC Ruffled Cold-Shoulder Jumpsuit, $95, Macy's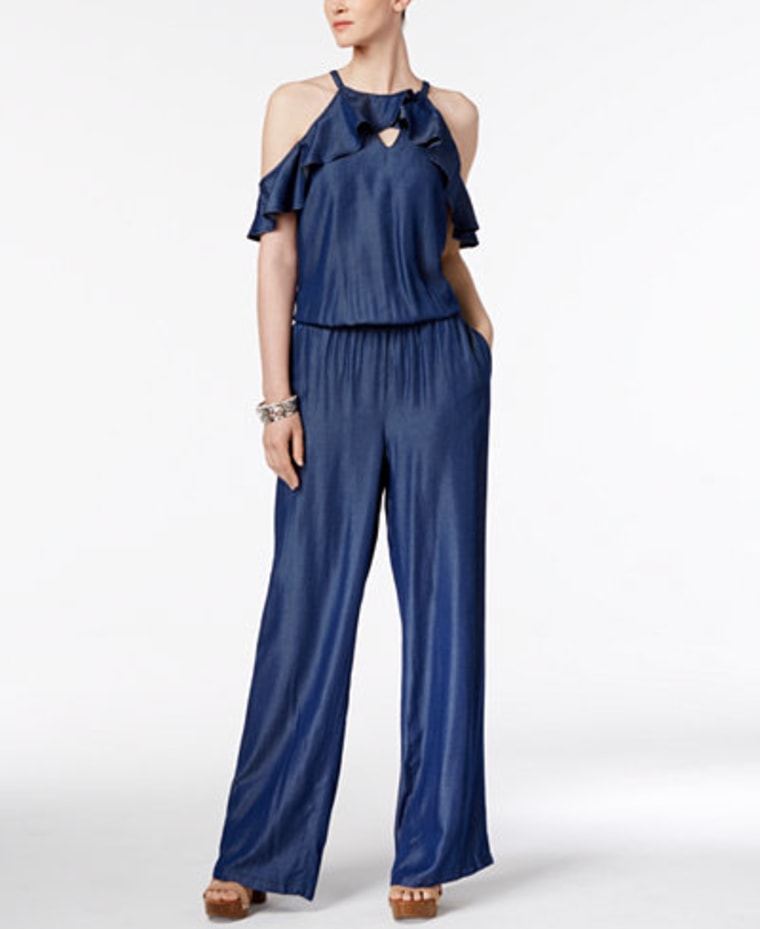 Medium complexion: Pale yellow
Believe it or not, pale yellow should be you go-to if you have a medium complexion. The lighter hue won't look washed out next to your warmer skin color, but isn't as flashy as a chartreuse. Working this color into your wardrobe is surprisingly easy since it looks great with neutrals and basics like a denim jacket and striped T-shirt. In fact, it might even give some of your wardrobe staples a whole new look.
Flowy Palazzo Trousers, $50, Mango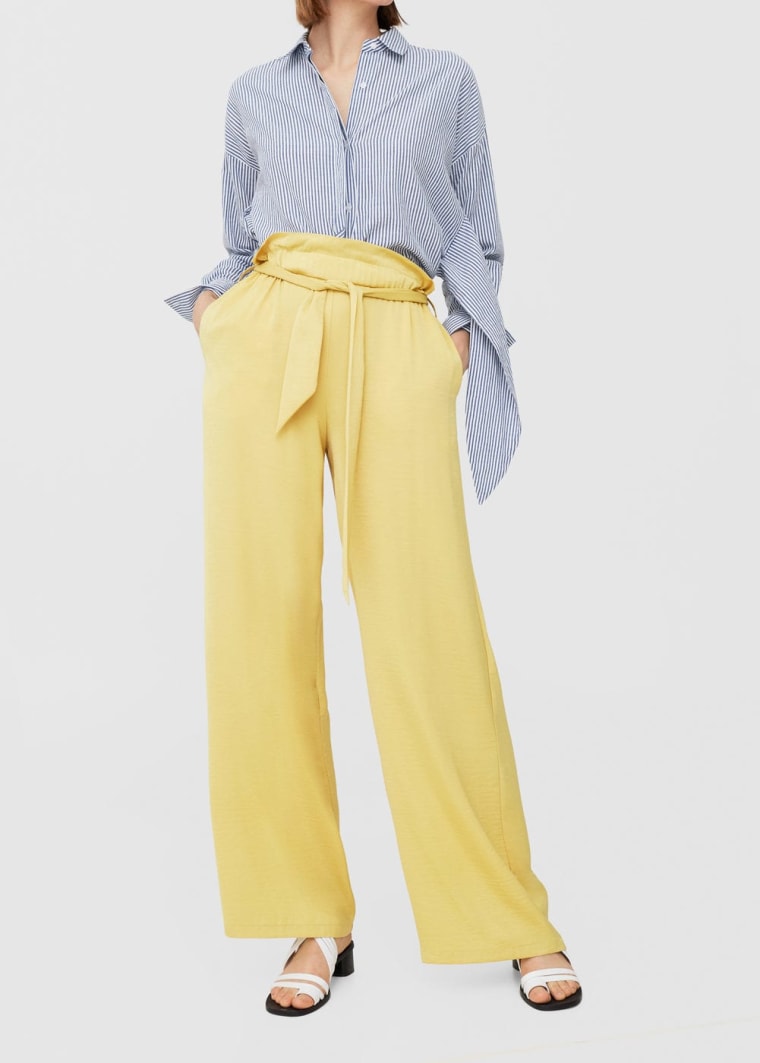 Denim Jacket, $35, H&M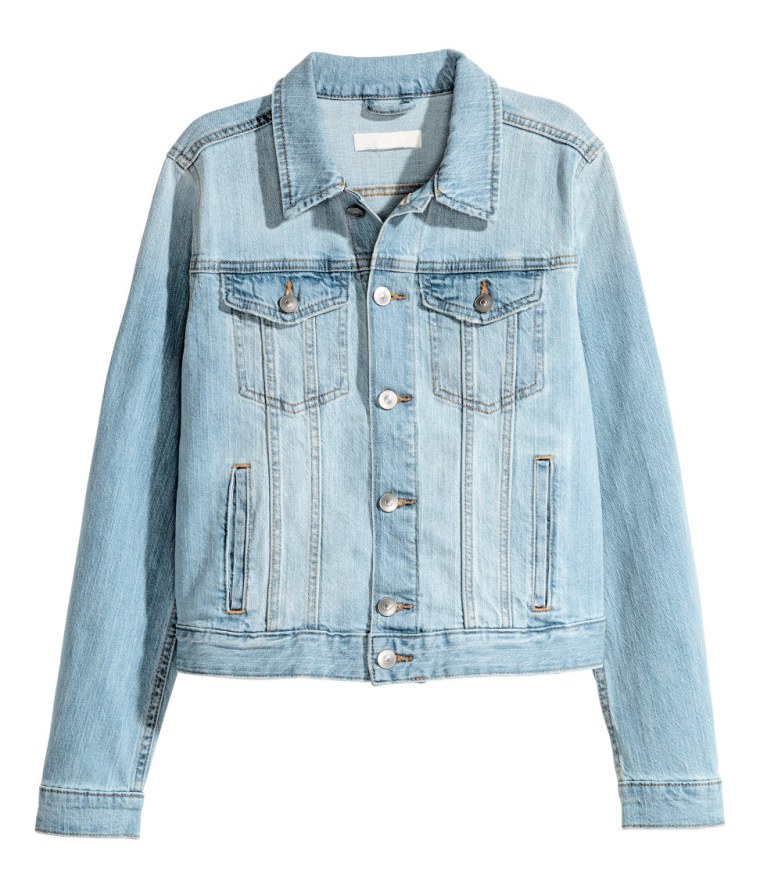 Trim Linen-blend T-shirt, $30, Mango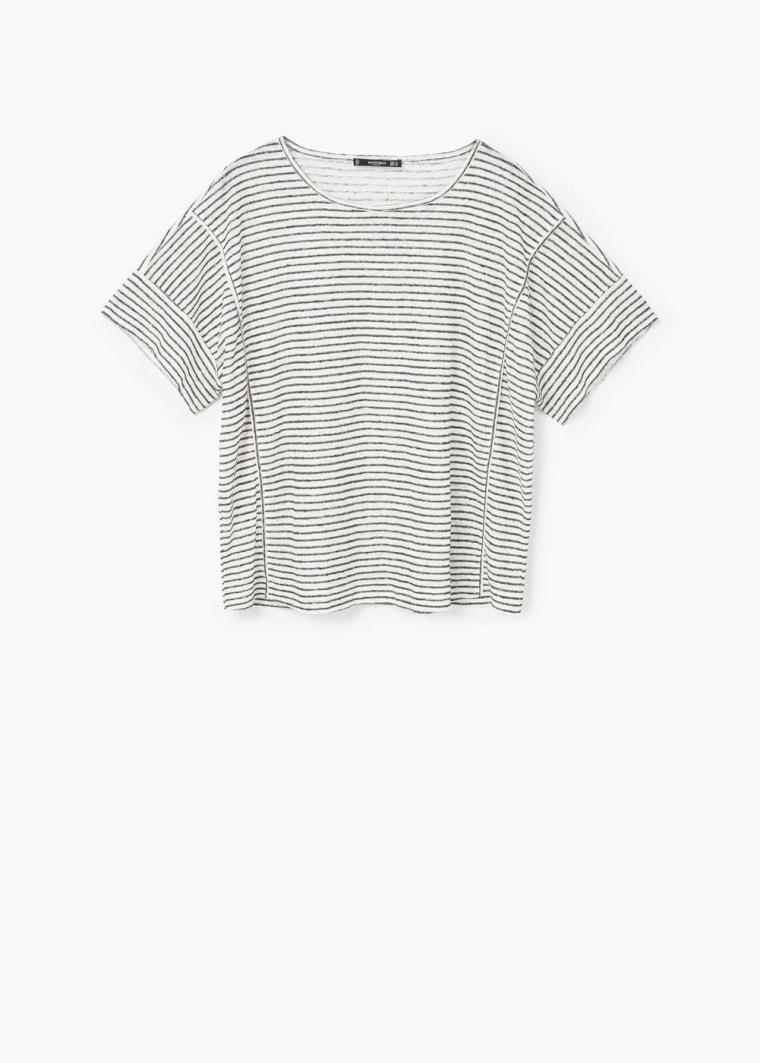 Dark complexion: Anything but a mellow yellow
If you have a darker complexion, pick a yellow that will really pop. This bold hue will look radiant on you! Vazquez loves the idea of going for a dress in a bright hue like a marigold. It's comfortable for the hottest days of summer, but will also make a statement. To make sure the color doesn't completely overpower you, keep your accessories in neutral shades.
Off-the-Shoulder Swing Dress, $18, Forever 21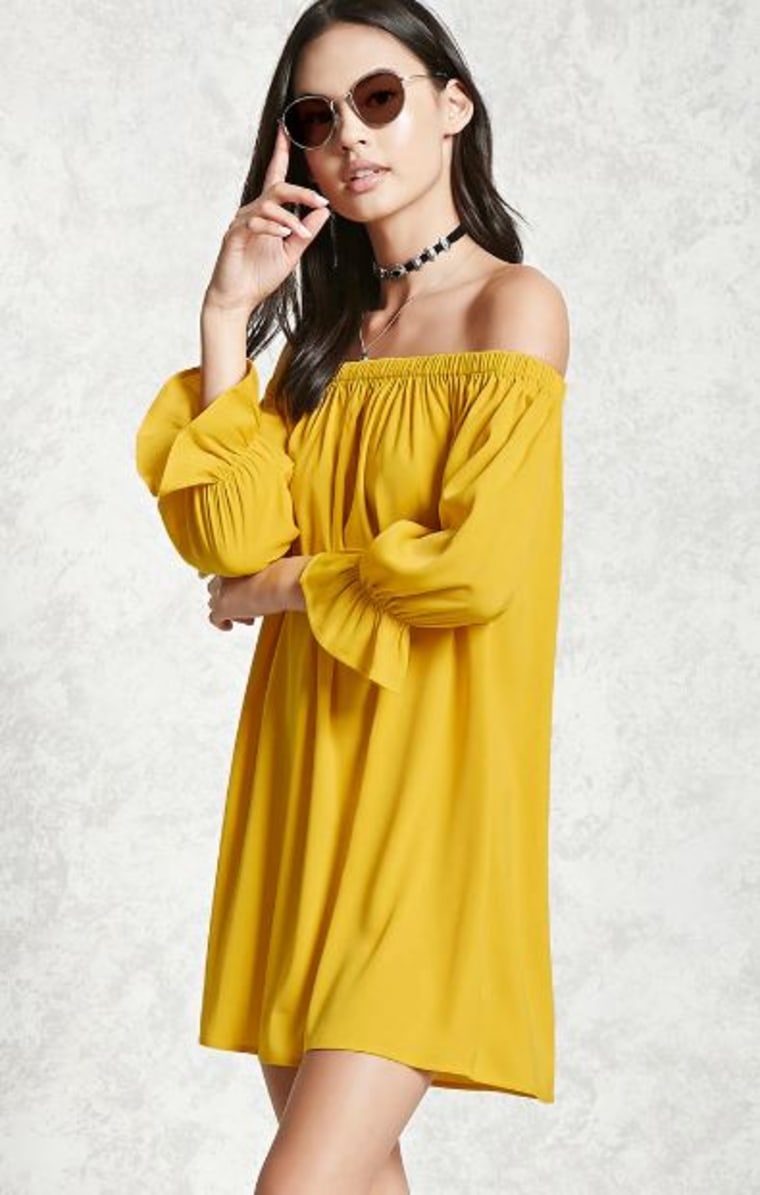 Espadrilles with Lacing, $30, H&M