If you love all things sparkly, velvet and bejeweled, this is your time of year!
When it comes to fashion, the holiday season is all about making a special statement. From glitter to rhinestones to pearls, there are so many fun, festive and fashionable ways to get in the holiday spirit.
Our TODAY Style Squad — Lilliana Vazquez, Jill Martin and Bobbie Thomas — shared its favorite holiday trends that will having you looking fabulous well into the new year.
Lilliana's picks:
The holidays are a great time to make a bold statement with embellishments. If you're into the classically feminine look, be sure to try pearl accents. For those, who want to be a little more glam, try rhinestones instead.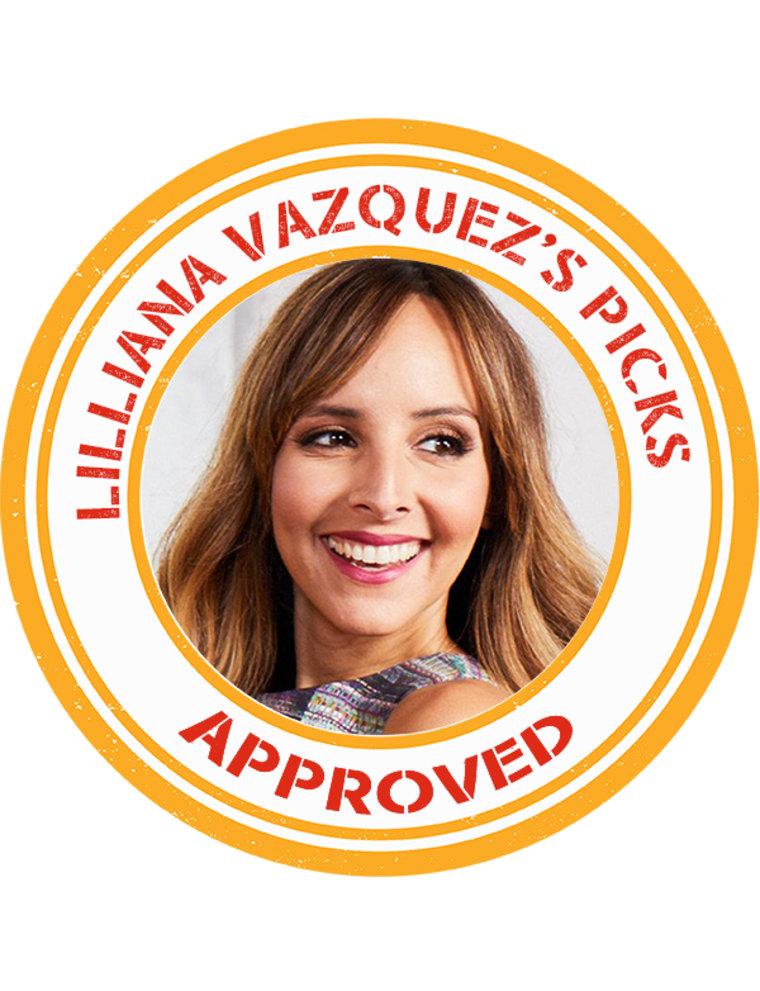 1. Pretty pearls
These aren't your grandmother's pearls. This trend is all about adding subtle pearl details to everyday items so they go from ordinary to extraordinary.
Marled by Reunited Cutout Embellished-Sleeve Sweater, $69, Neiman Marcus Last Call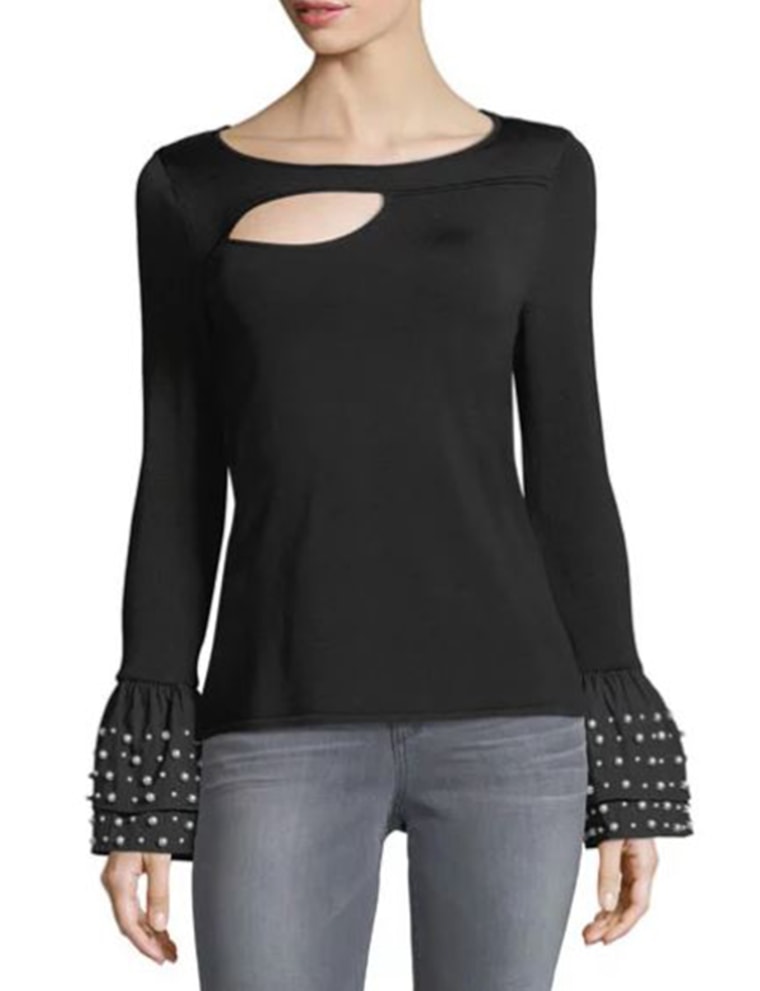 Kate Spade New York Imitation Pearl Earmuffs, $78, Shopbop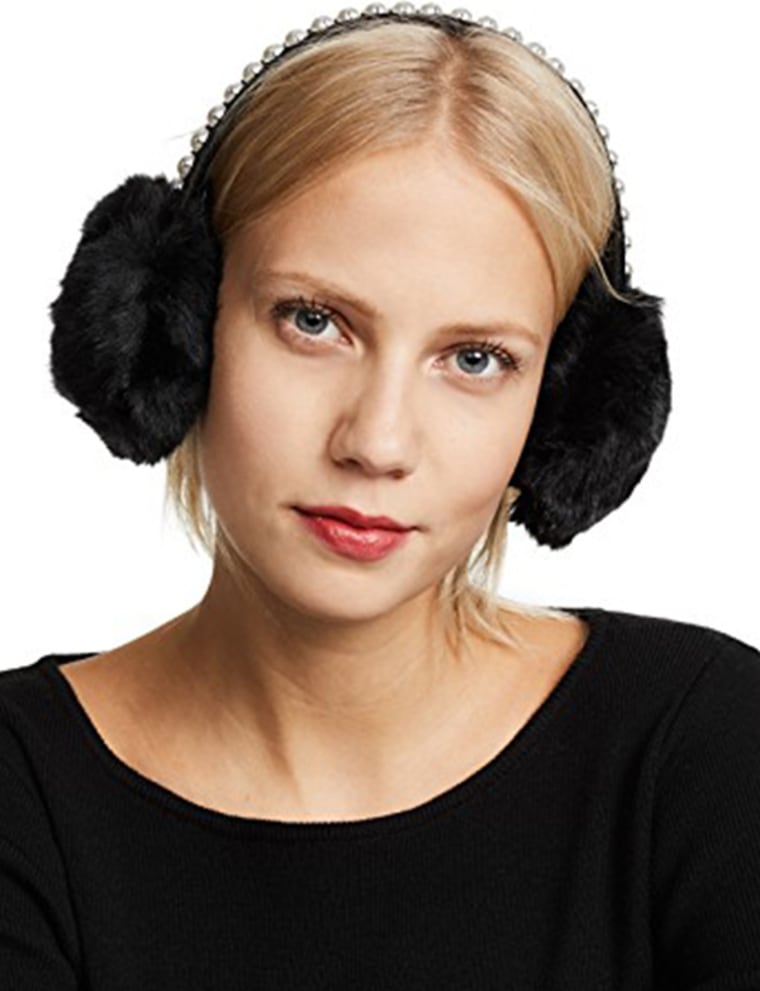 Aaronita Open Toe Sandals, $89, Nine West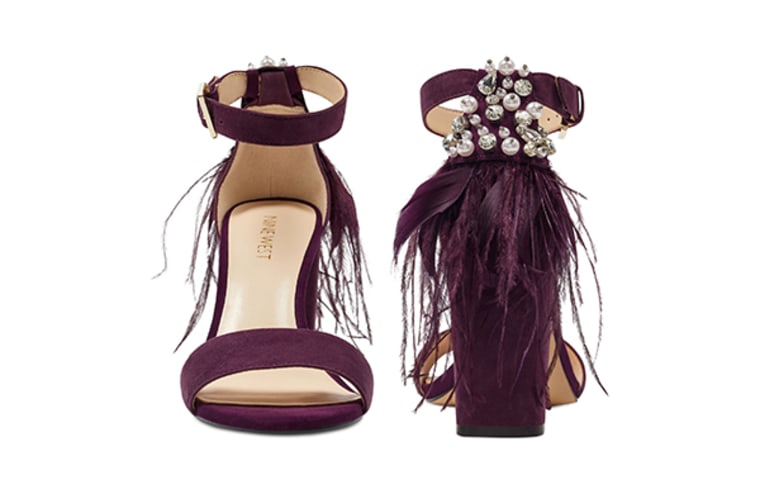 Kelly Pearl Stud Cross Body Bag, $50, Topshop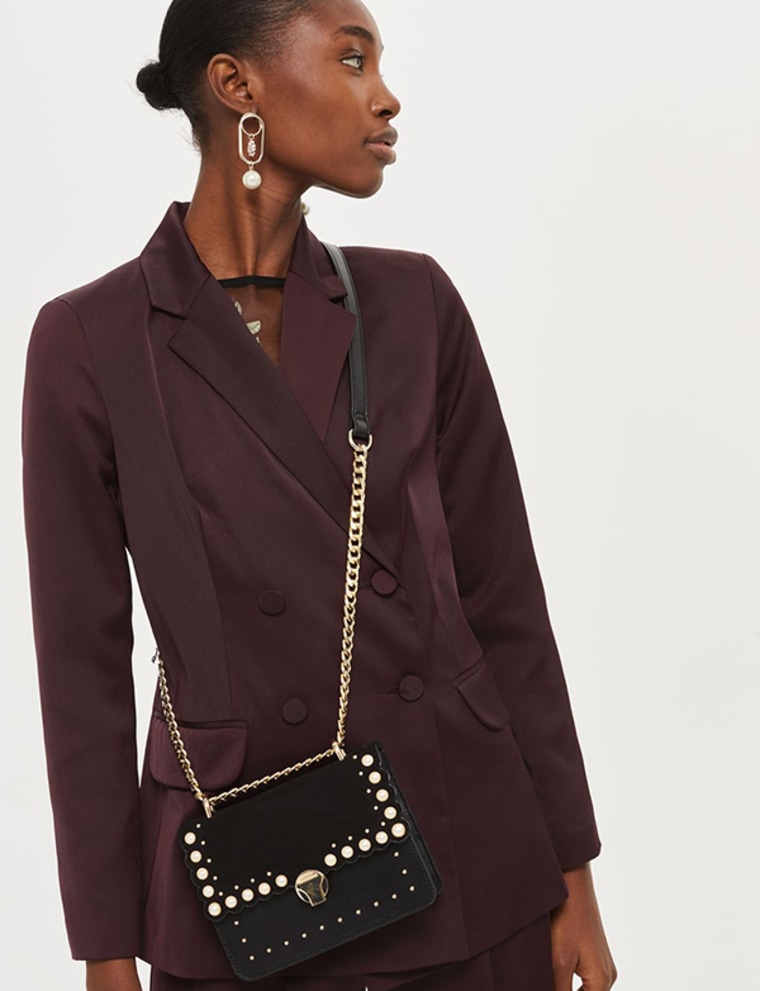 2. Rockin' rhinestones
A little glitz goes a long way. For the girl who loves to shine, Vazquez has some fun ideas for how you can make a sparkly statement.
Duchess Silver Rhinestone Mid-Calf Boots, $90, Lulus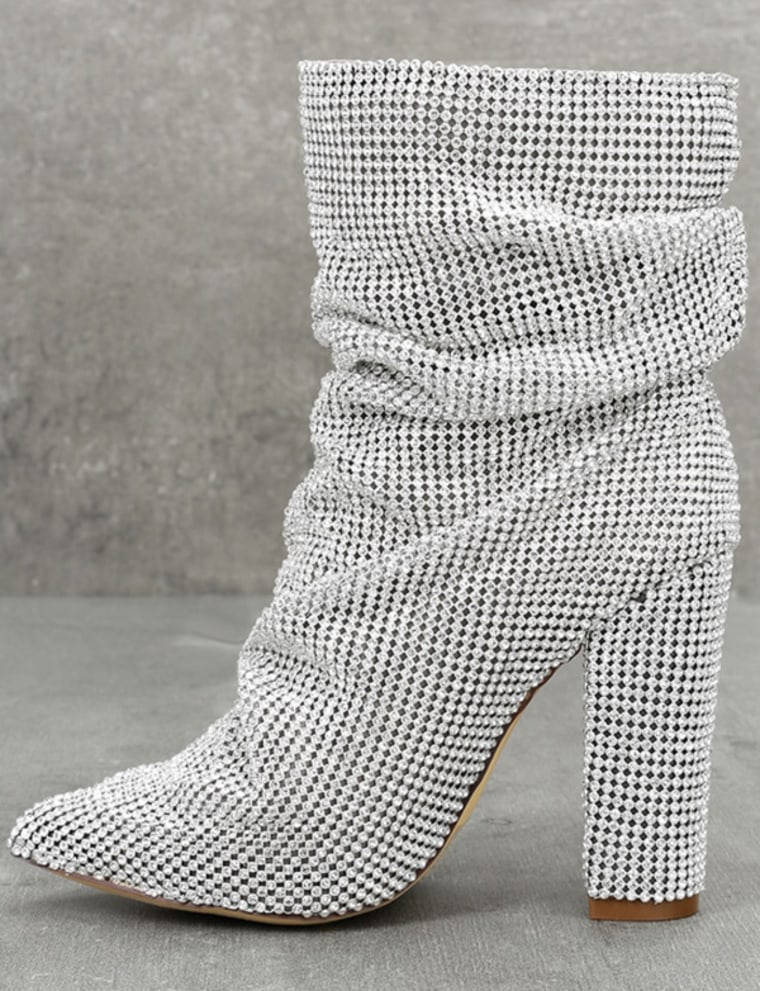 Report Cache Black Shimmer Slouchy Rhinestone Boots, $90, Lulus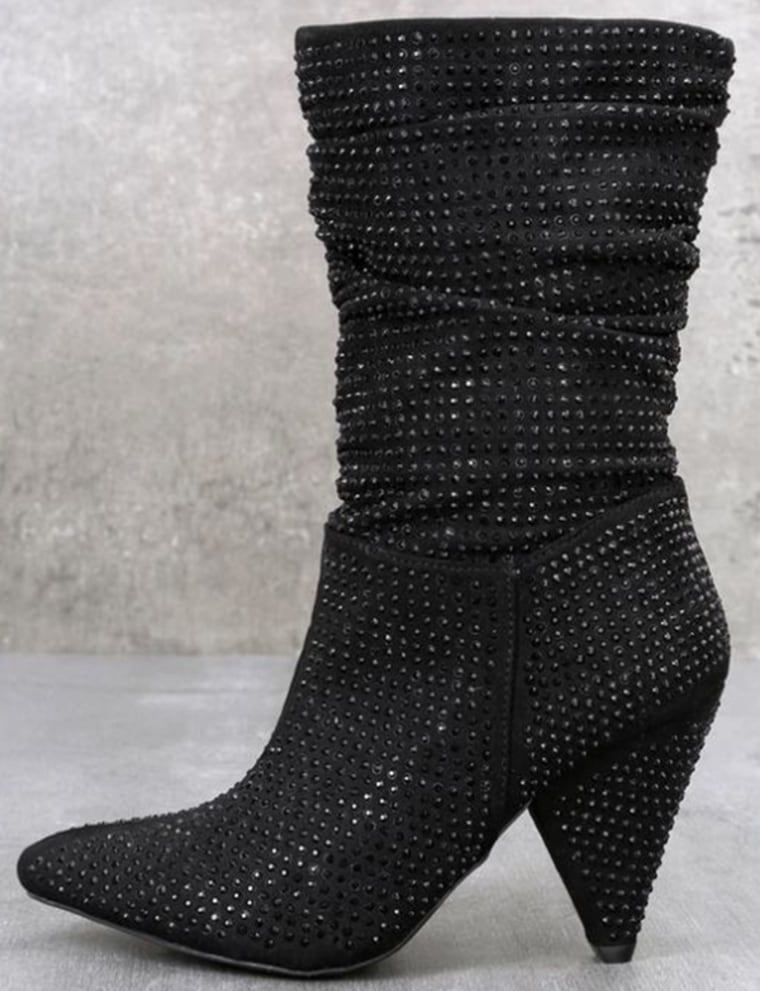 SB-Haven, $69, Betsey Johnson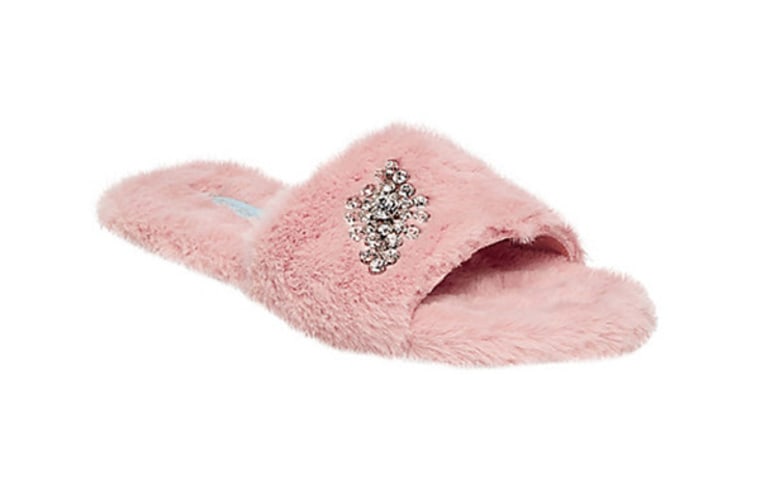 Embellished Knit Hat, $70, Ann Taylor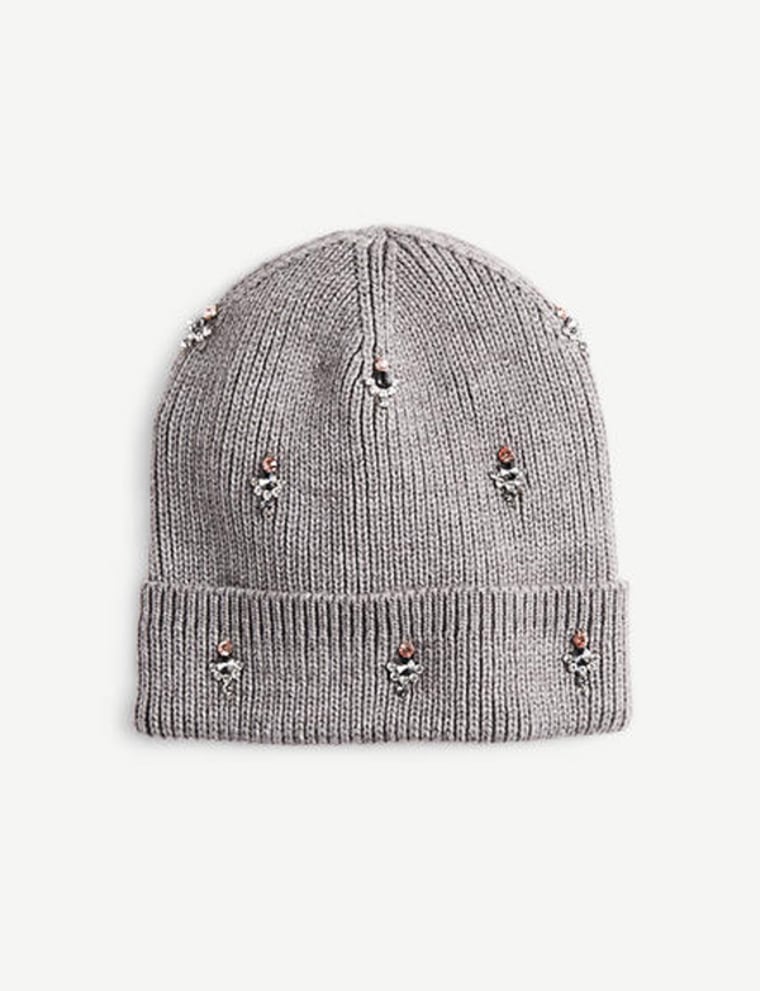 Sparkly Dangle Earrings, $20, Zara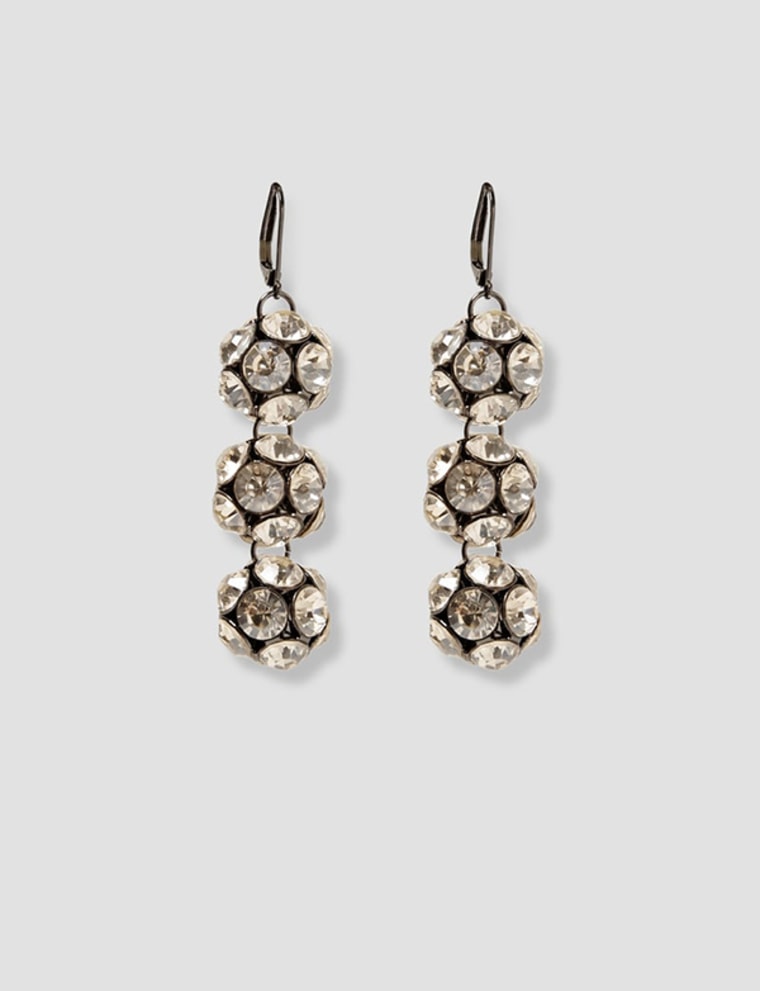 Faith, $99, Closet Gold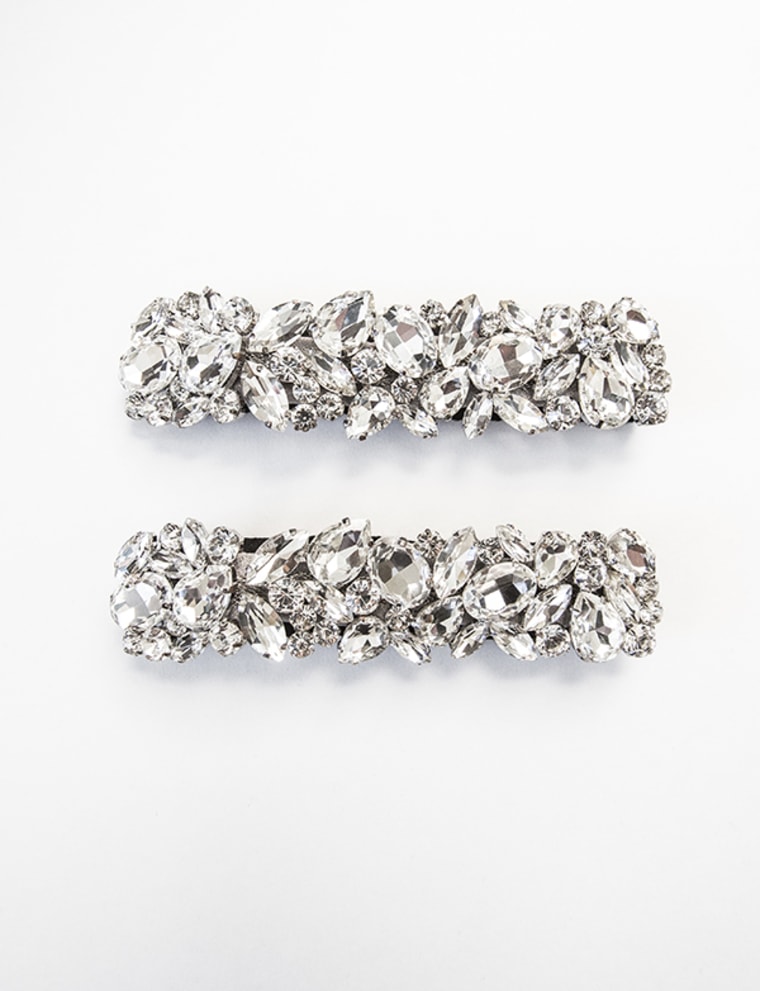 Bobbie's picks:
It's time to get your sparkle on. From clothes to beauty products, just about everything is getting a touch of sequins or glitter this holiday season.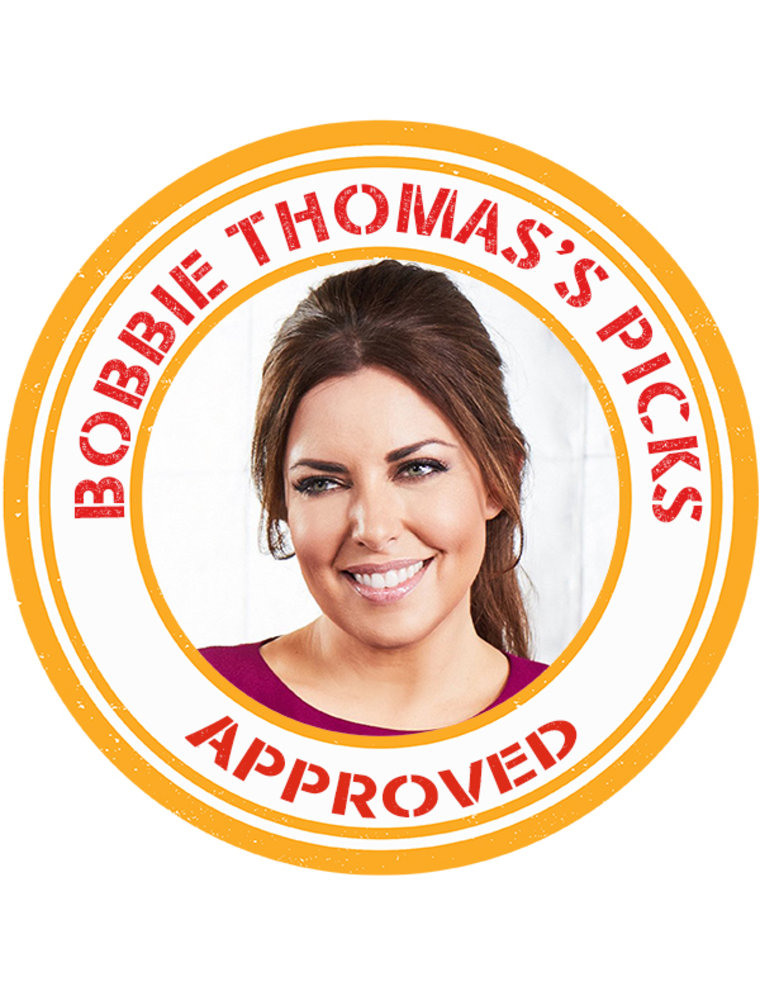 3. Stylish sparkle
A little sparkle never hurt anybody. The holidays are a great time to break out all things sequins and shine on everything from sweaters to slippers. Thomas says the key to rocking any sparkly look is to dress it down and use it as a way to update your everyday wardrobe with a dash of disco.
Dress the Population Charlie Sequin Jumpsuit, $298, Nordstrom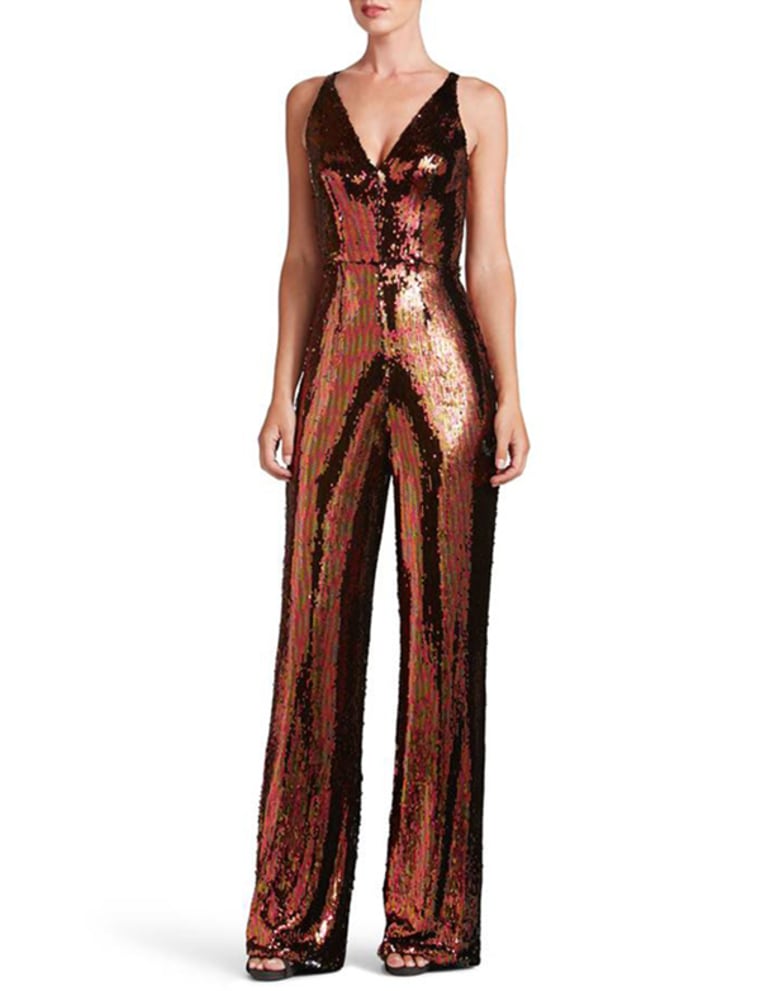 Halogen Sequin Pencil Skirt, $89, Nordstrom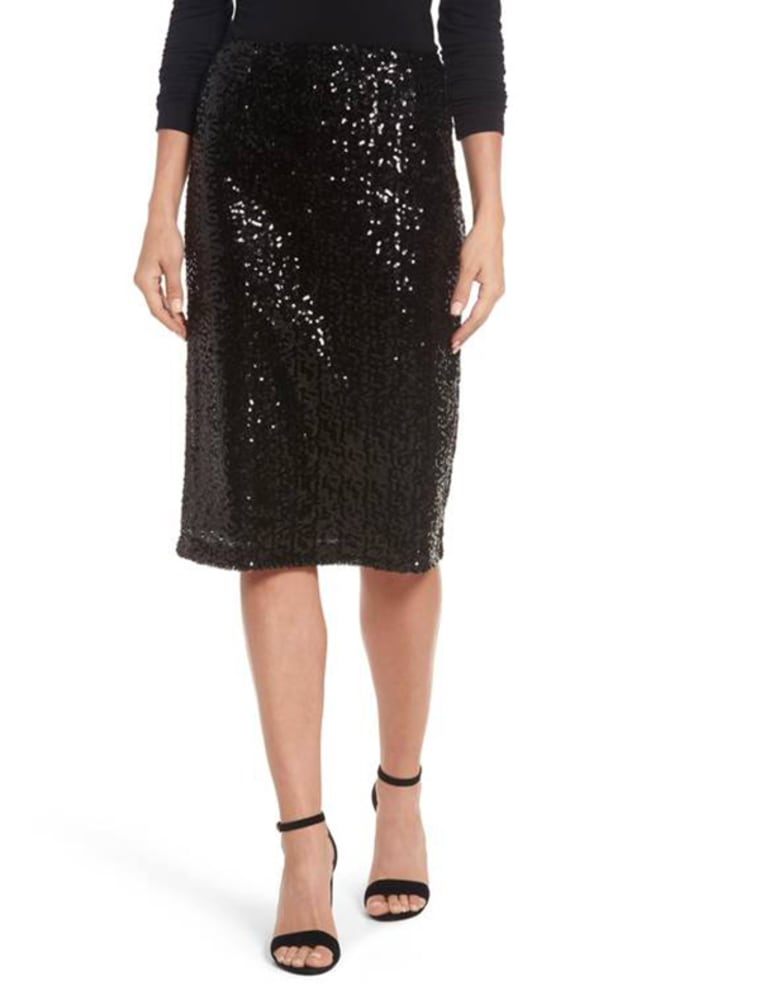 Sequin Shift Dress, $150, Eloquii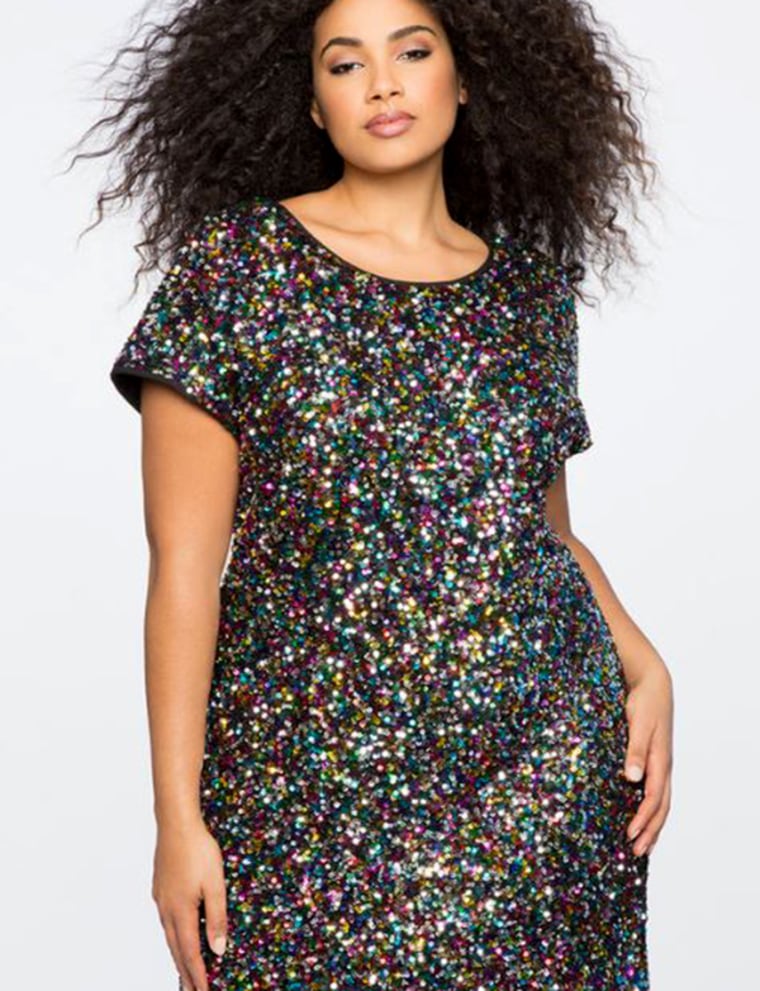 Sweater with Colored Sequins, $50, Zara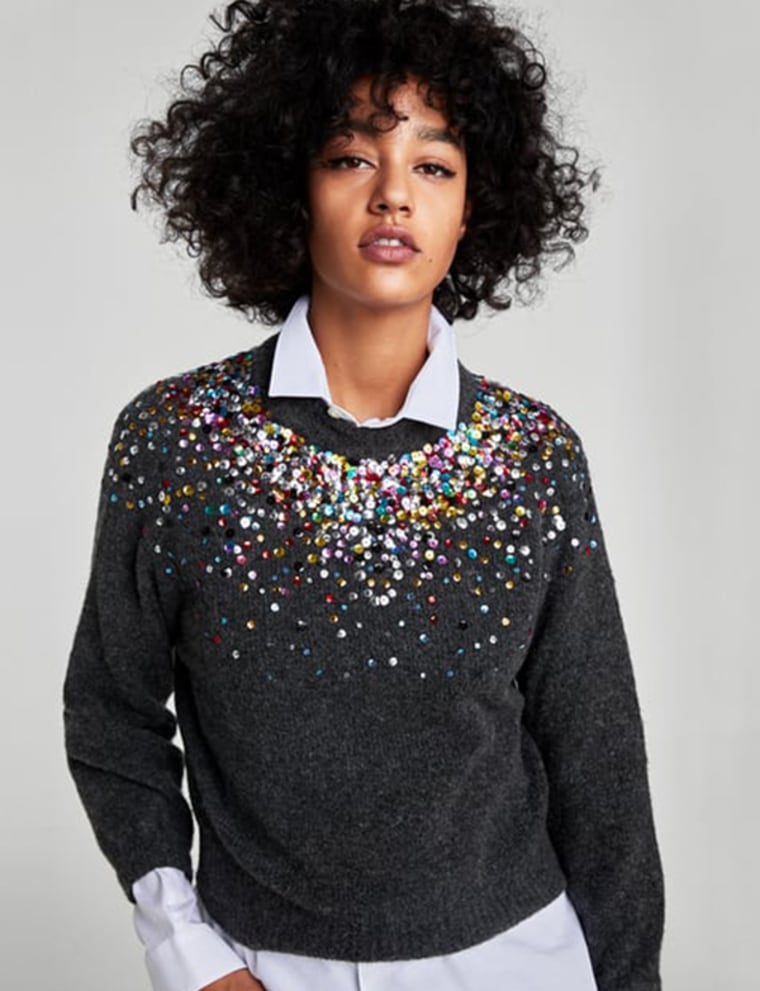 Steve Madden Daisie Black Multi Glitter Pumps, $89, Lulus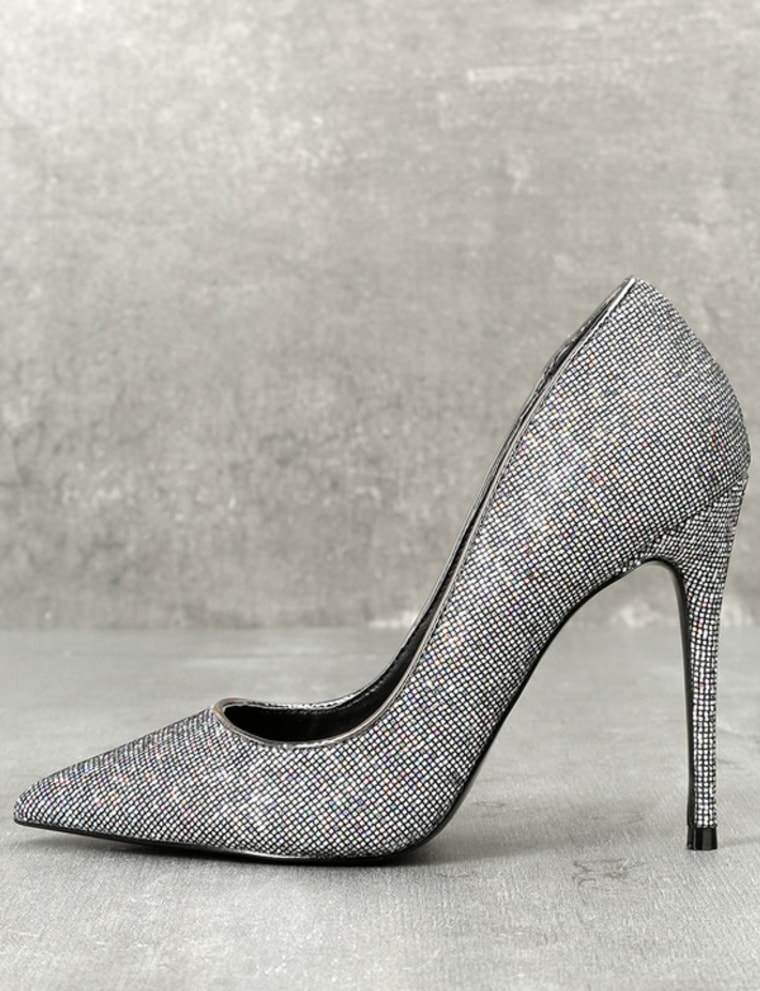 Ombre Sequin Slide Slippers, $78, Anthropologie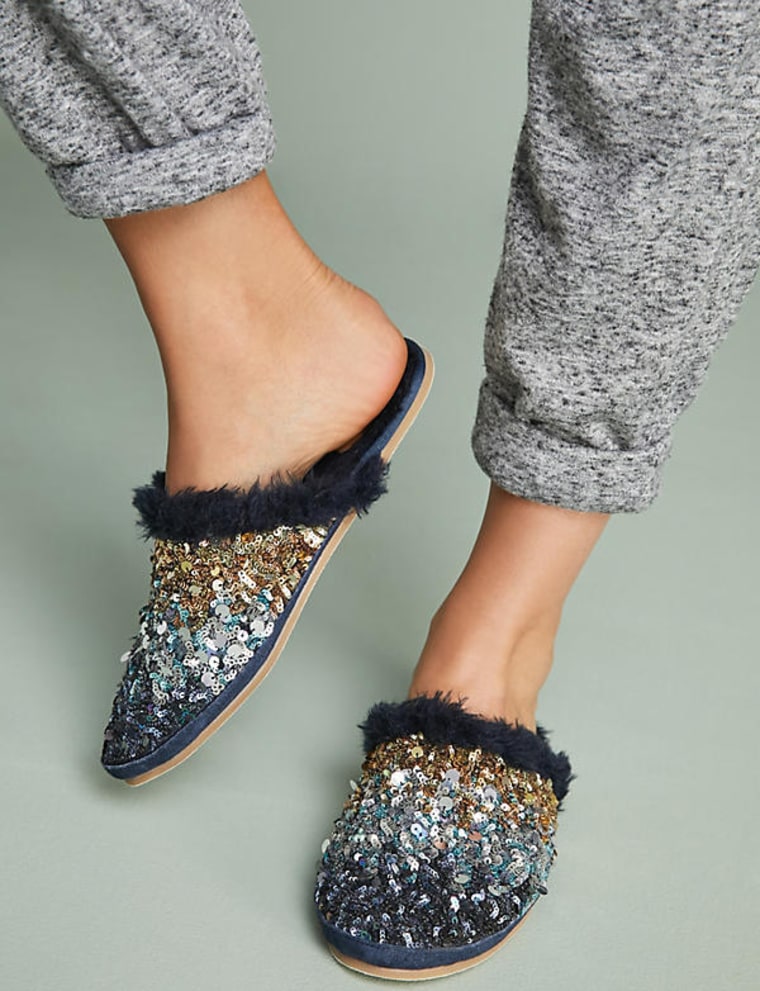 INC Yeldie Slippers, $30, Macy's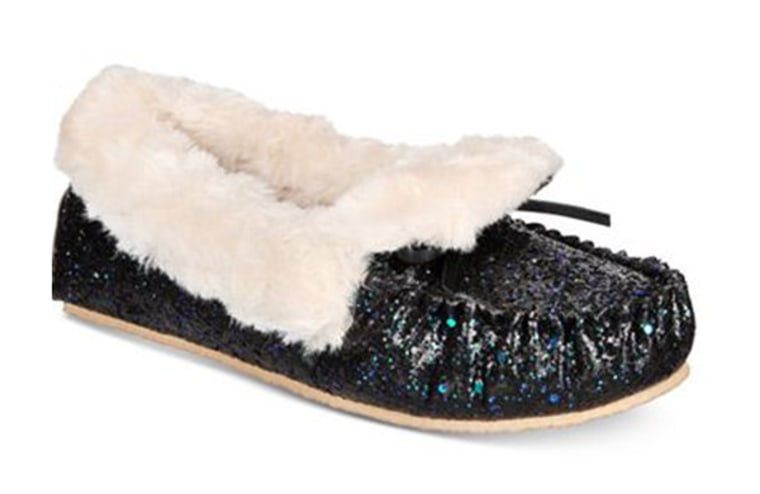 Skinnydip Liquid Glitter Journal, $19, Urban Outfitters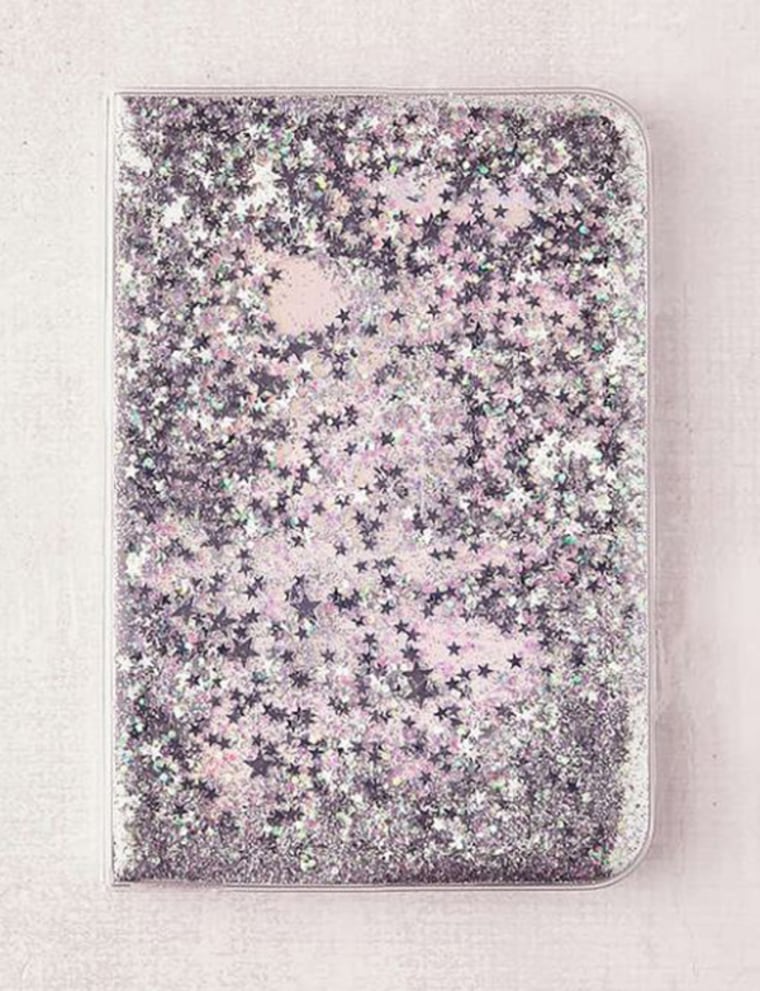 Sequined T-Shirt, $26, Zara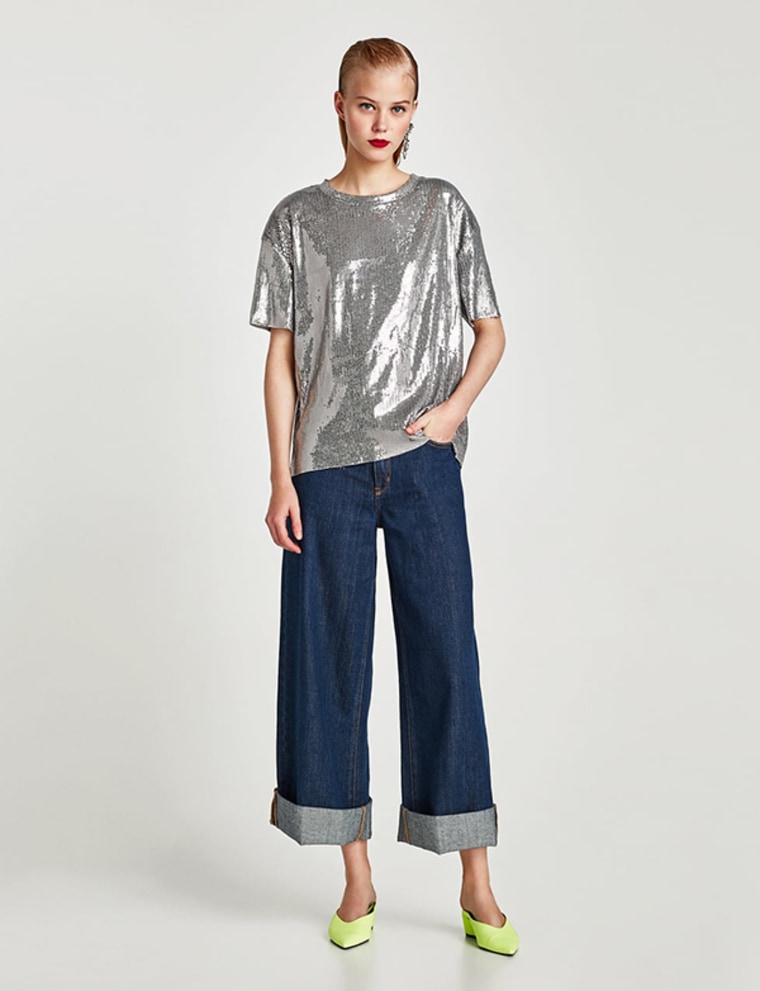 4. Shimmering beauty
The sparkle trend is literally popping up everywhere this holiday season and it's making a big splash in the beauty world in everything from skin care to lip gloss.
#GlitterMask GravityMud Firming Treatment, $69, GlamGlow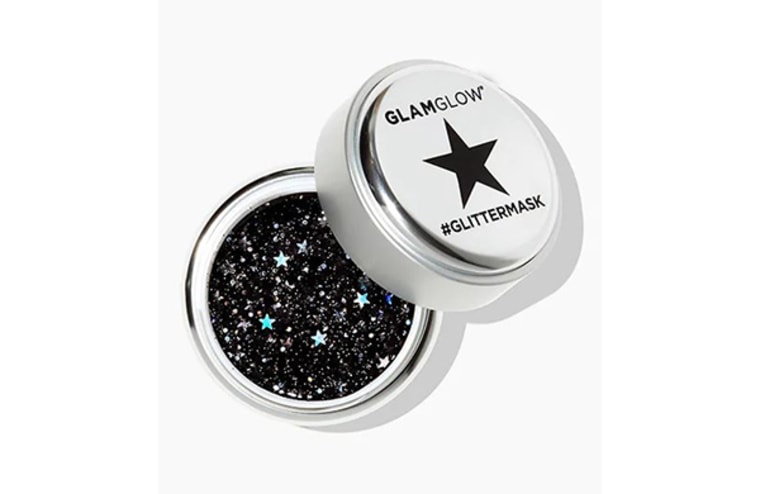 GalacticCleanse, $36, GlamGlow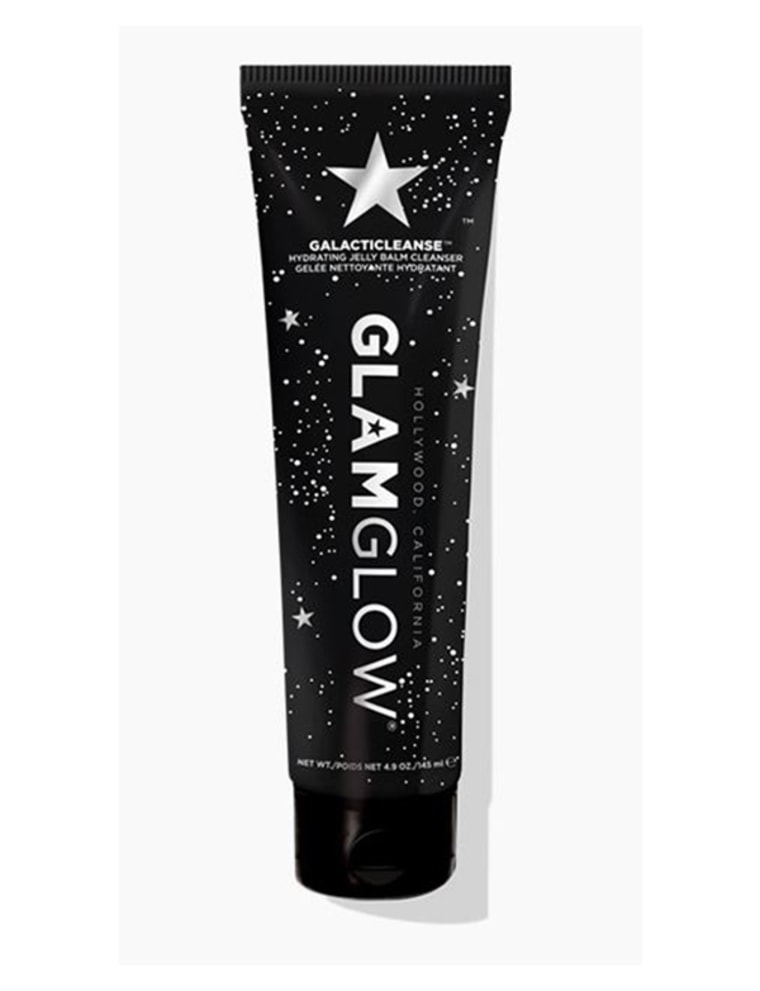 Memebox I Dew Care Disco Kitten Mask, $18, Ulta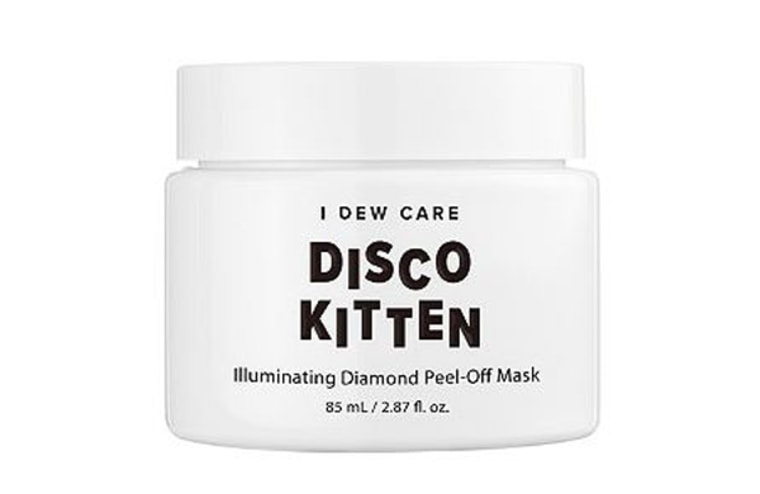 Glitter Pop Eyeliner, $20, Too Faced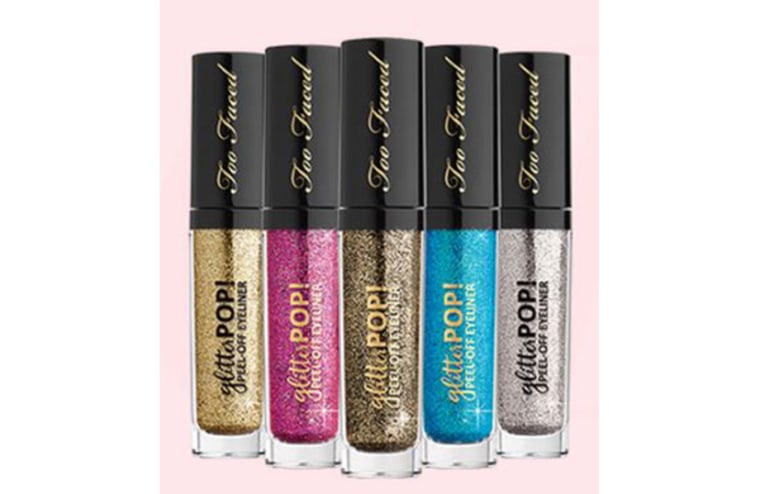 Glitter & Glow Liquid Eye Shadow, $24, Stila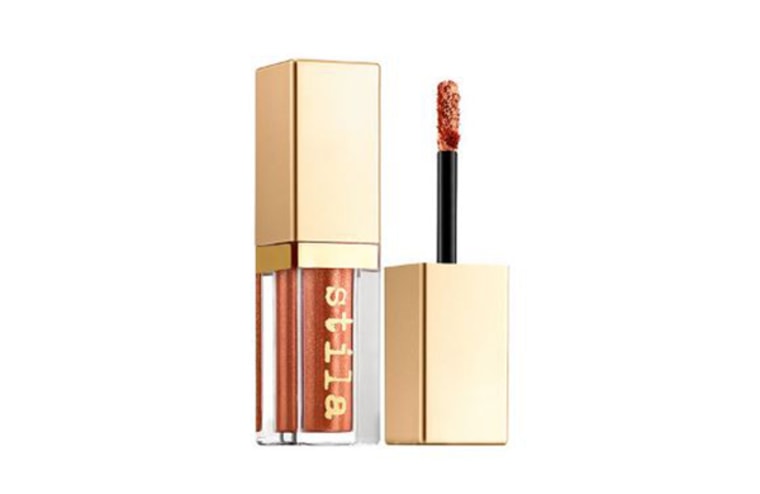 Omg! Over Mascara and Glitter Liner, $24, Ramy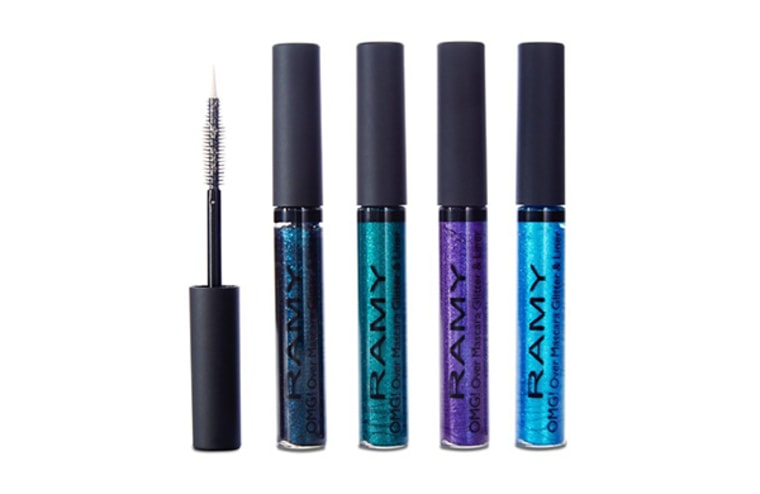 Cosmic Gloss Lip Glitter, $19, Fenty Beauty by Rihanna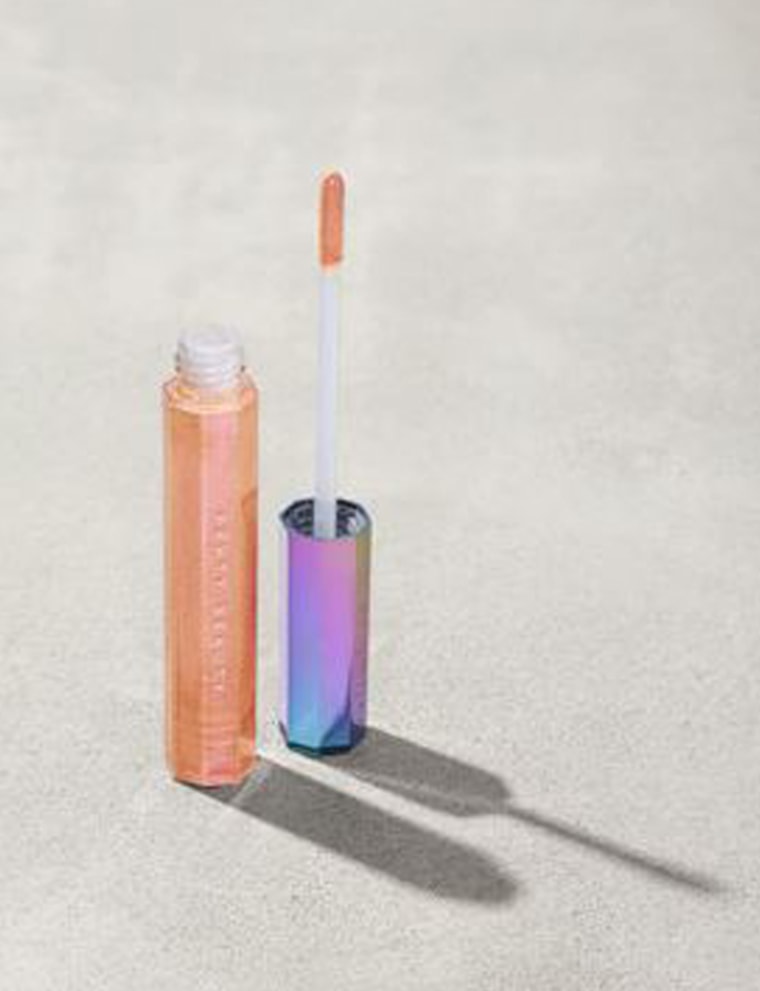 Pat McGrath Labs LiquidLust 007, $75, Sephora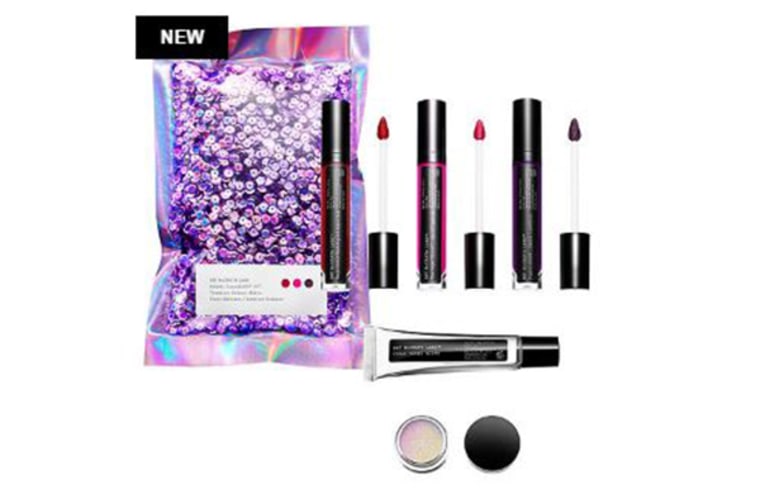 Jill's picks:
Velvet is one of the hottest trends this winter and it's perfect for the holiday season. A touch of velvet is the easiest way to give any outfit a luxe twist.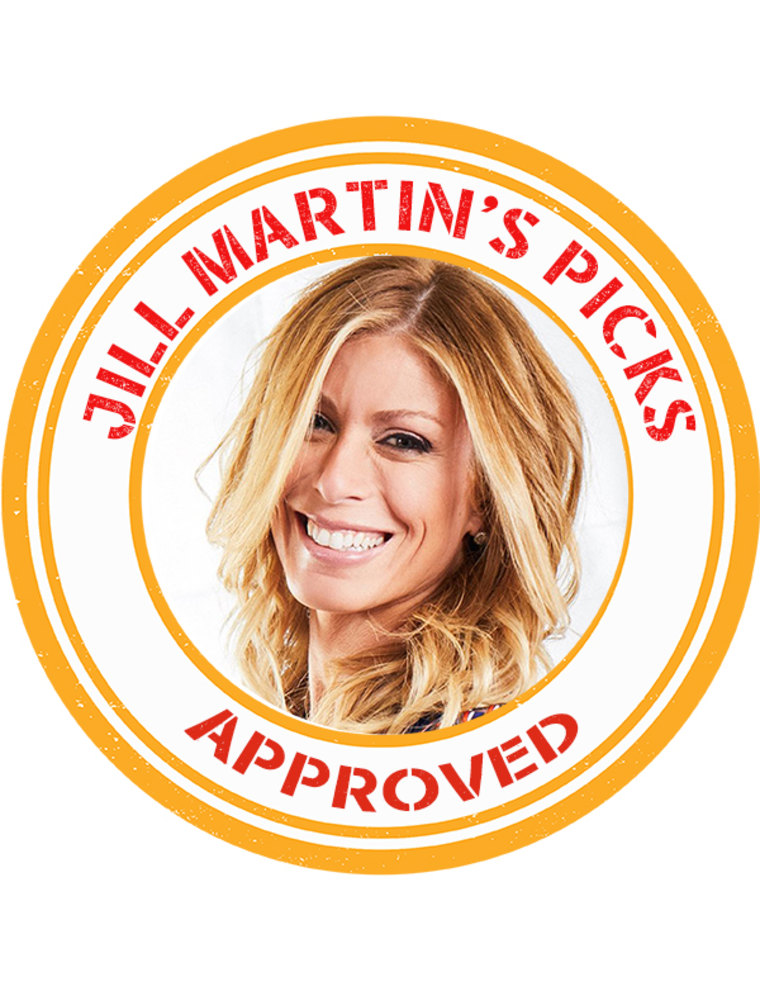 5. Luxurious velvet
It's the most wonderful time of year to break out the velvet. From shoes to bow ties, you can give your favorite a outfit a festive touch with this soft, rich fabric. And if you really love the trend, go all out with a head-to-toe velvet outfit.
Wrap Dress, $20, H&M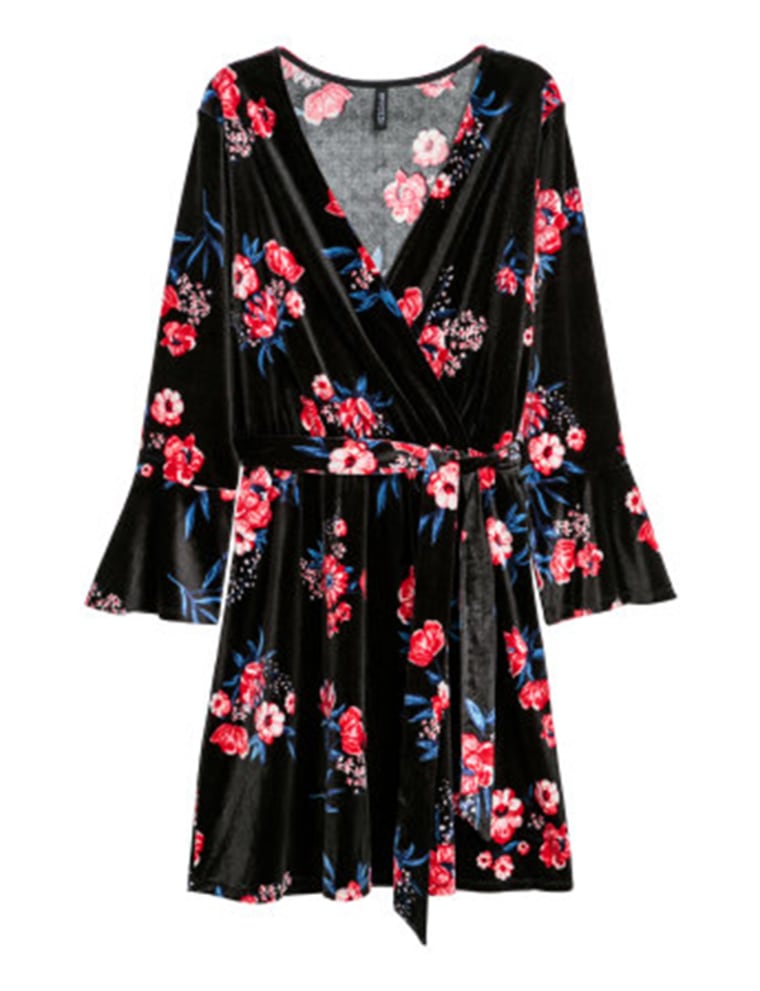 Velvet Flared Trousers, $50, Zara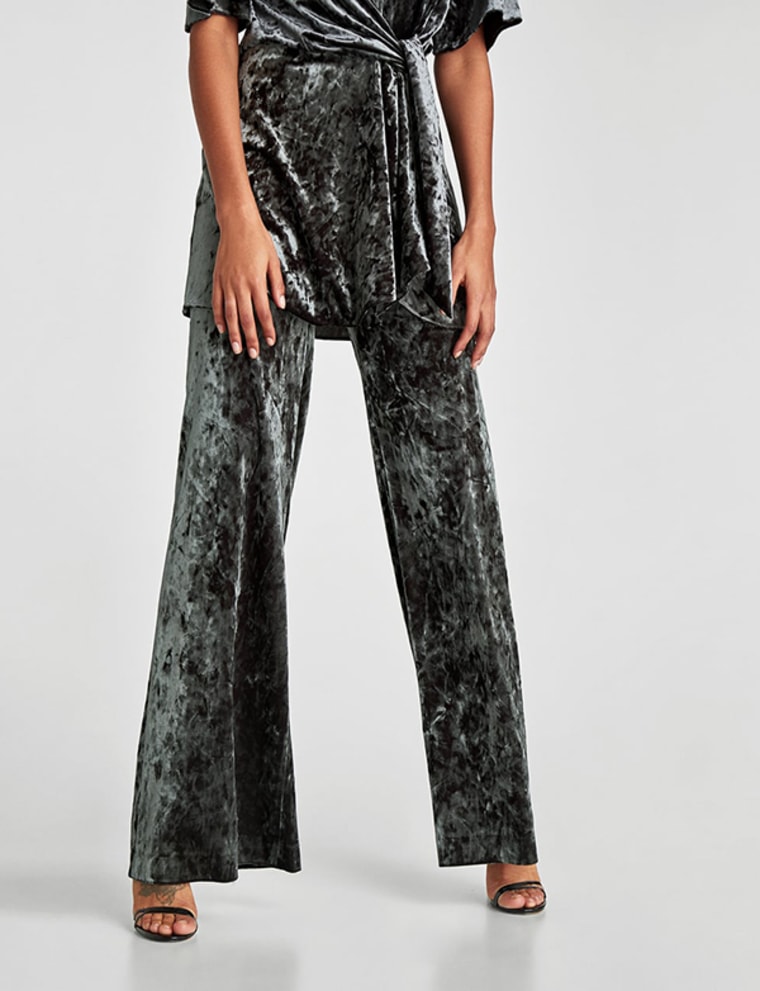 Quilted Velvet Jacket, $149, Zara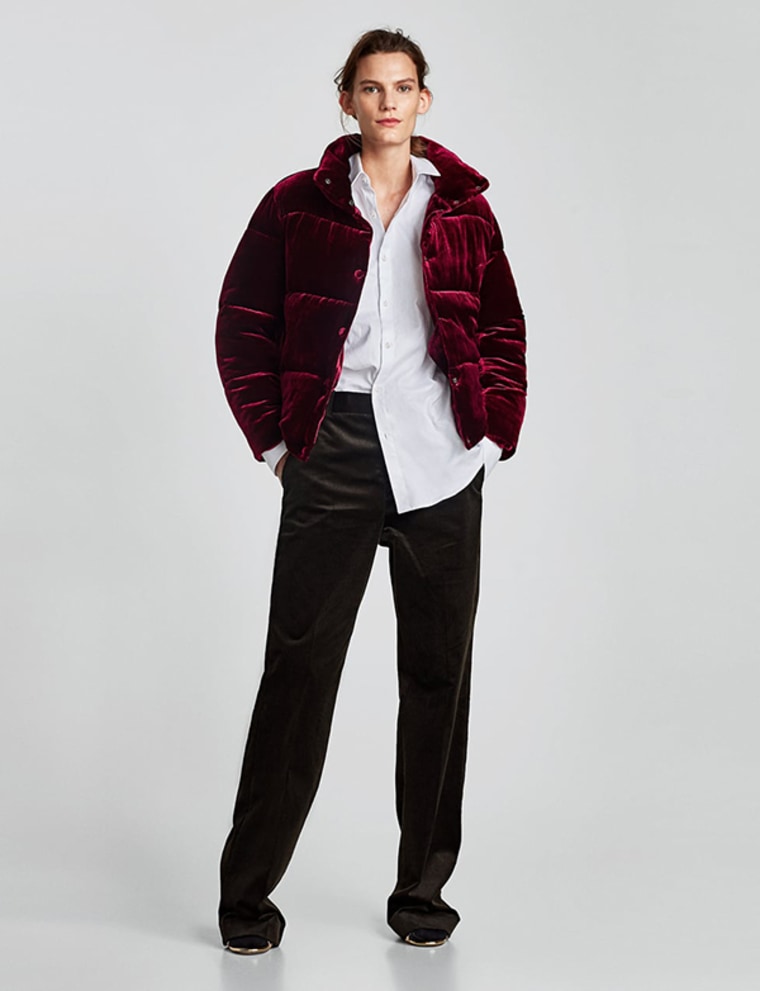 Velvet Loafers with Bow, $40, Zara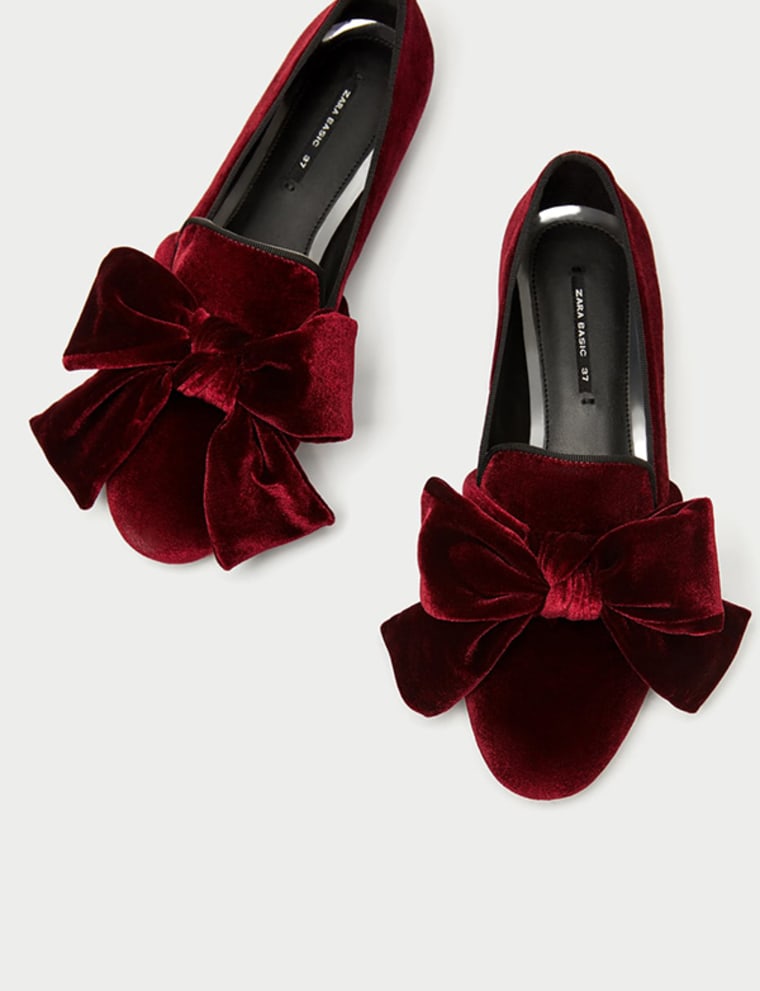 Velvet Sneakers with Bow, $60, Zara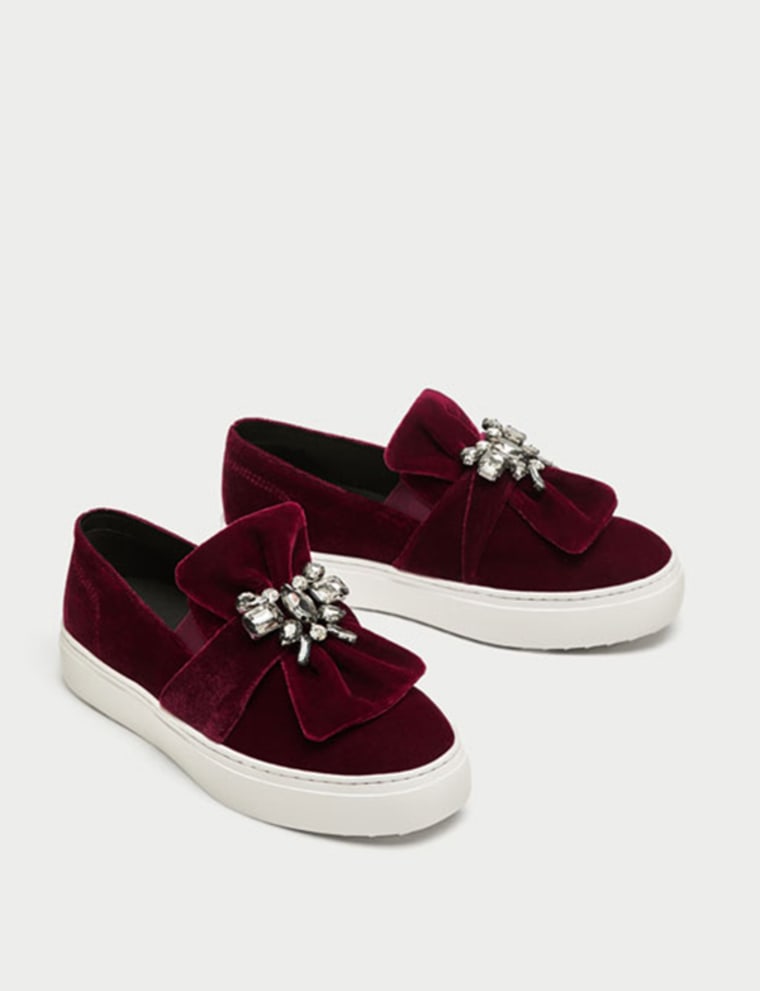 High Heel Velvet Ankle Boots, $60, Zara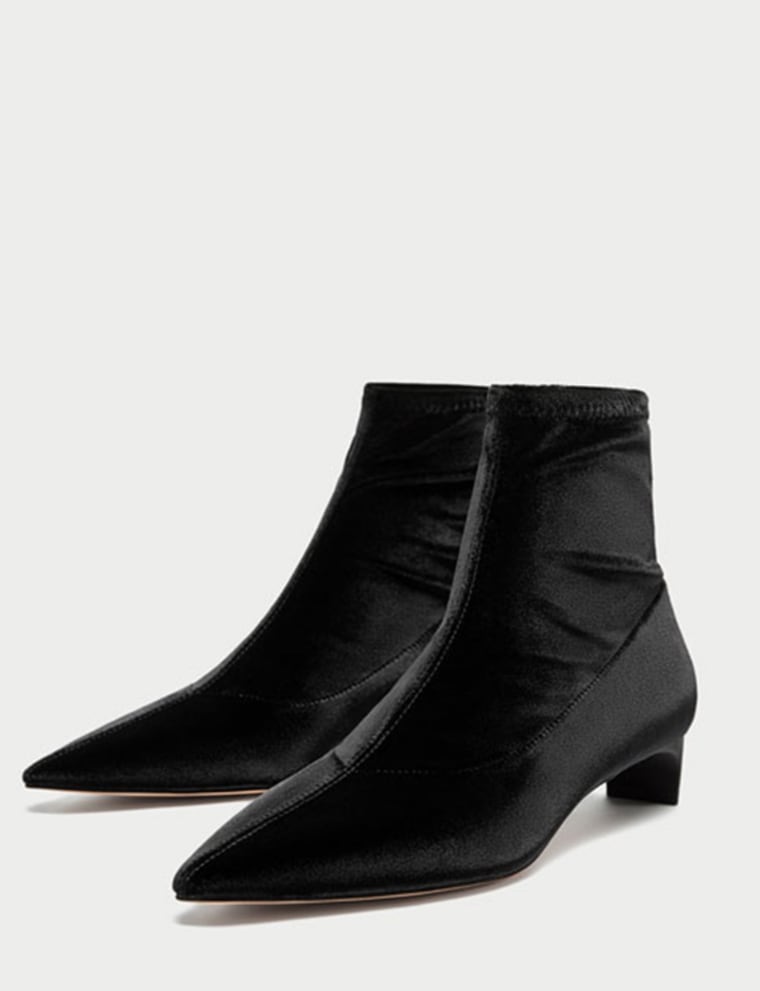 High Heel Velvet Ankle Boots with Pearl Beads, $70, Zara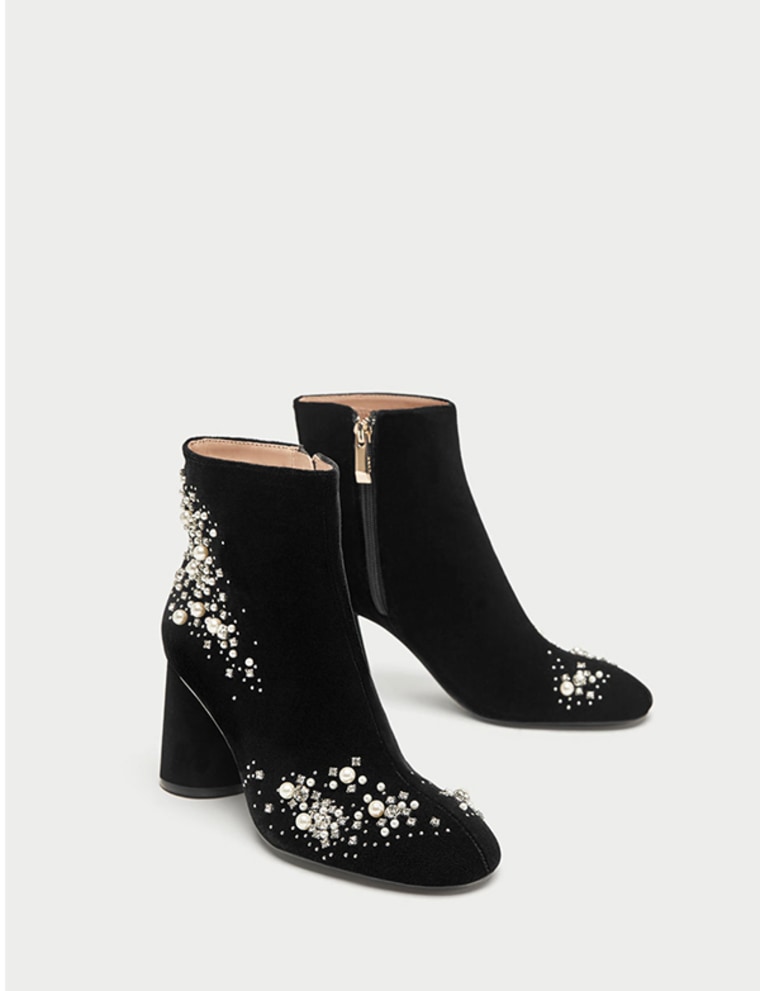 Velvet Over the Knee High Heel Boots, $50, Zara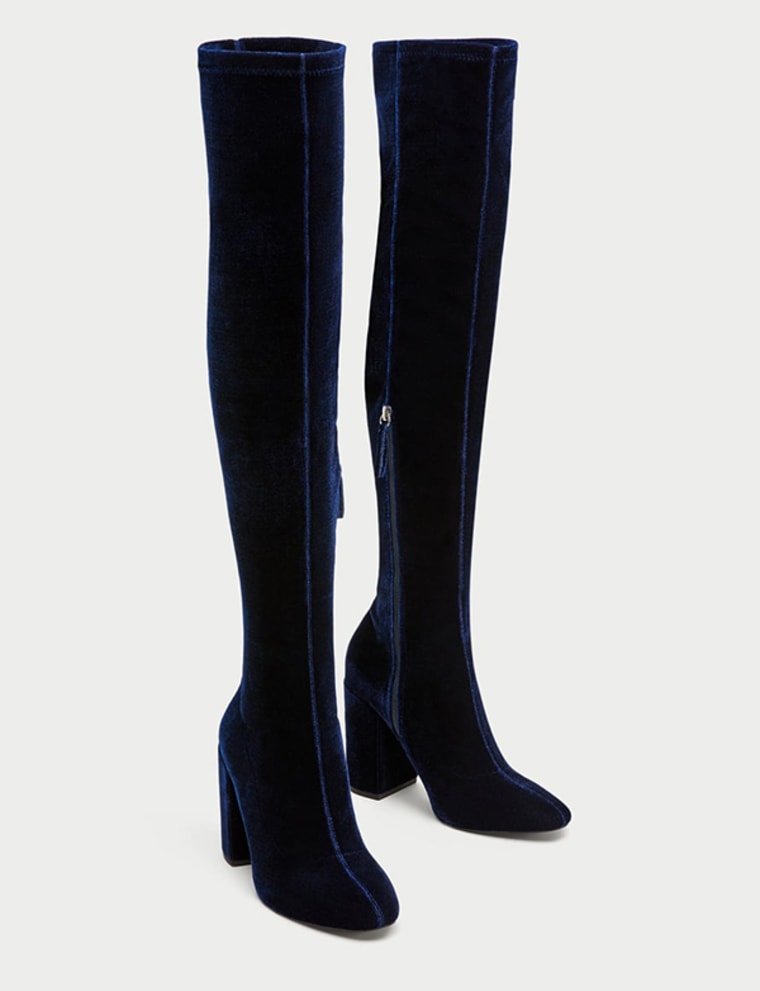 Apex Velvet Racing Striped Bags (Available in additional colors), $89, Lulu Dharma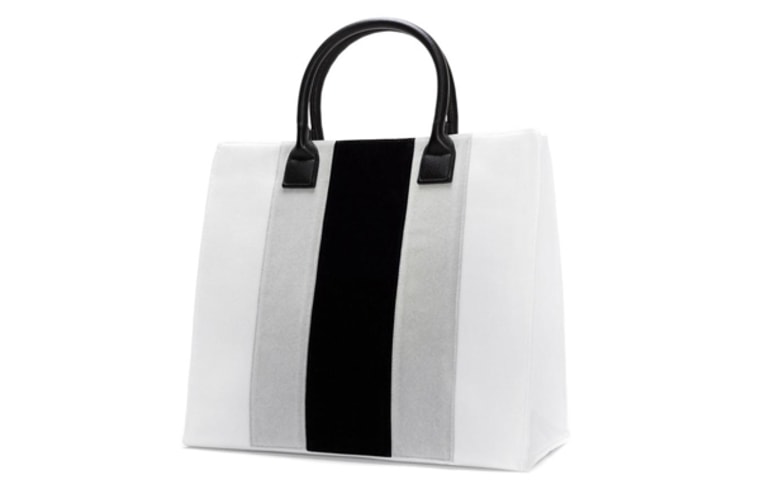 Morocco Velvet Choker, $48, Nissa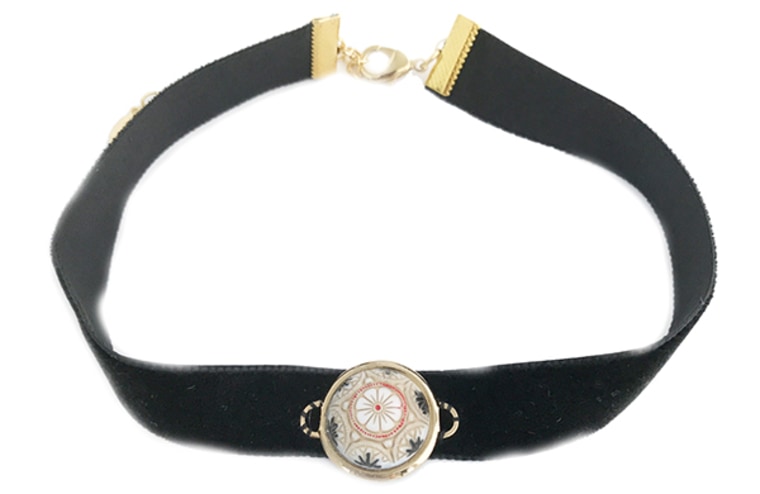 Morocco Velvet Choker, $52, Nissa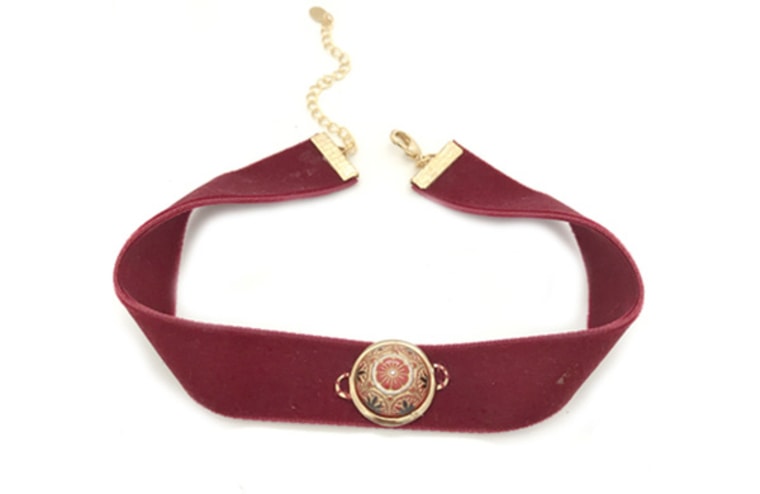 Orion Choker, $48, Nissa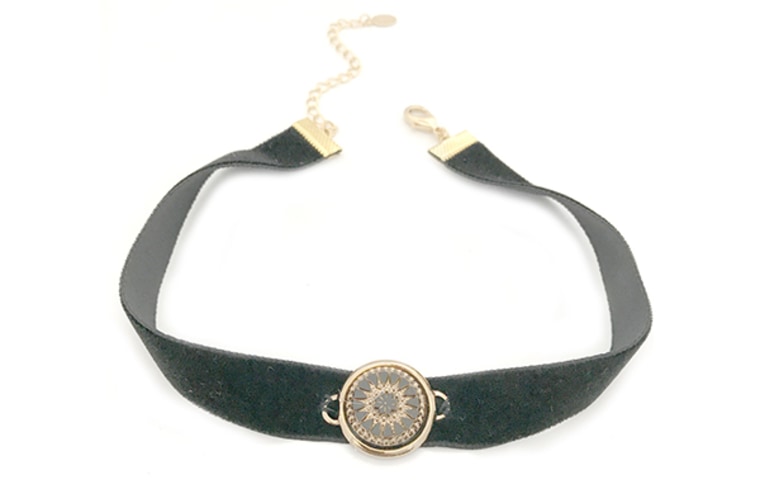 ZigZag Velvet Choker, $20, Nissa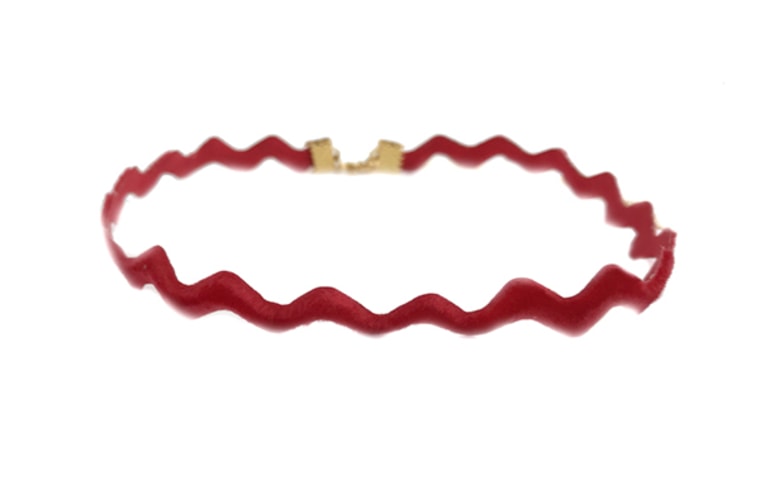 Violetta Choker, $56, Nissa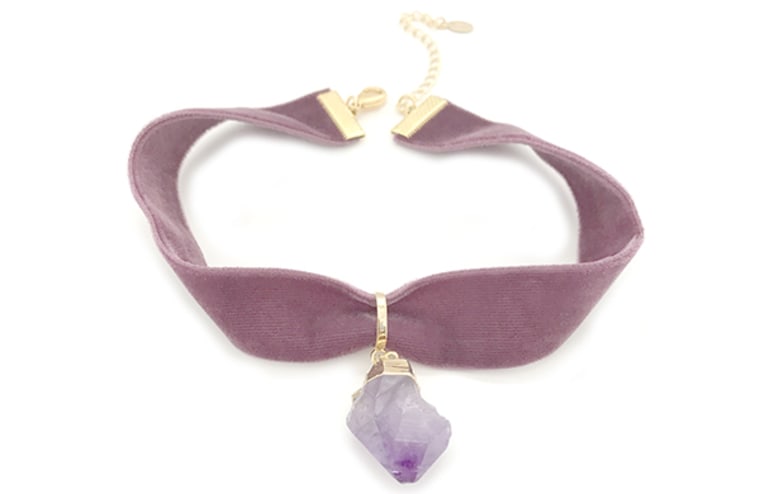 Scarlett Stoned Choker, $56, Nissa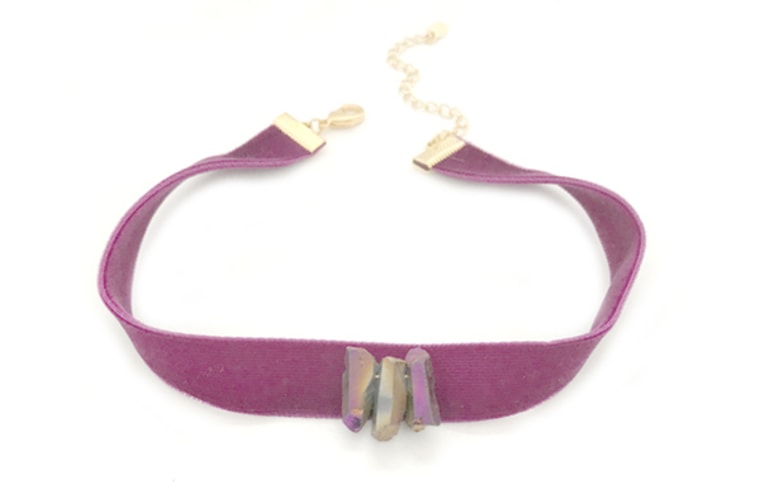 Fawn Choker, $56, Nissa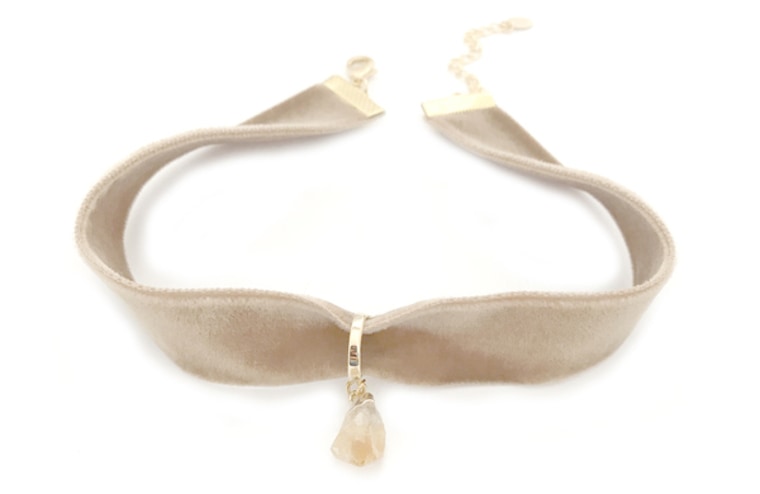 Calvin Klein Burgundy Velvet Bow Tie, $40, Men's Wearhouse