When actress Malin Akerman stopped by TODAY Friday to chat about her new film "The Final Girls," her movie wasn't the only thing we were excited about. We couldn't help but notice the chic black-and-white skirt she was wearing.
Ladies, skirts are officially having a moment! While Akerman's outfit may have looked simple on top, it was anything but on the bottom. The Swedish actress wore a high-low skirt from Bec & Bridge that proves just how sophisticated a black-and white-combination can be any time of year.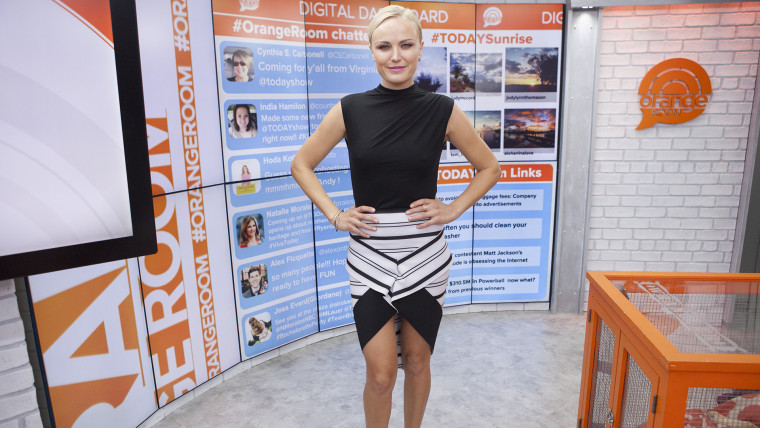 RELATED: Abigail Breslin proves it's all about statement earrings on TODAY
While her outfit could've easily become too busy, she followed a good rule of thumb: stick to a solid color on top. Akerman kept her look polished with a basic black crew neck shell from Alice and Olivia. That way, the statement skirt can really shine. If you can't already tell, this outfit pretty much makes itself!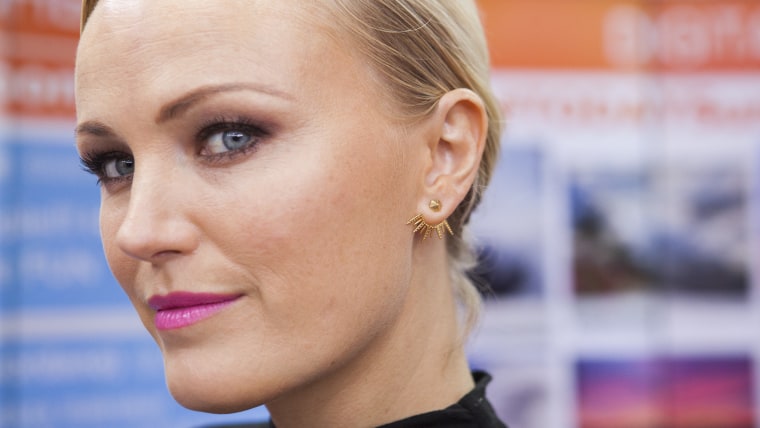 Then, simply follow Akerman's lead by adding a few delicate accessories and you'll look just as sleek.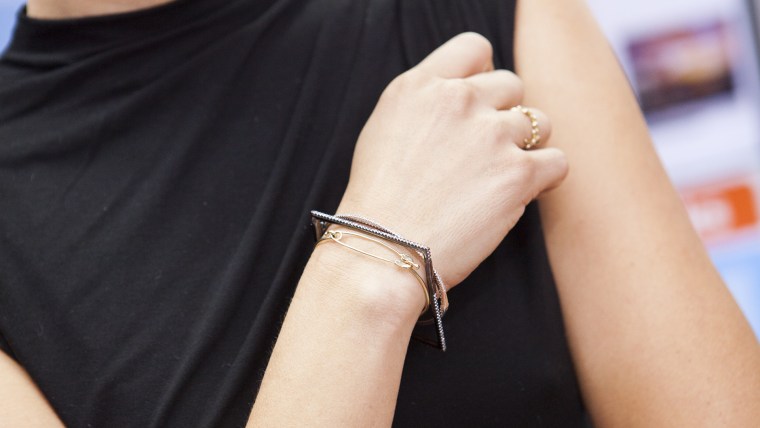 And that fresh and modern vibe? You can thank the graphic print and minimalist color scheme for that. We also love that she went for a stylish high-low cut to show off her great shape. If that feels like too much skin for your comfort level, feel free to experiment with the silhouette and length to find the best skirt to suit your personal taste. For an office-appropriate look, a midi might be more your speed.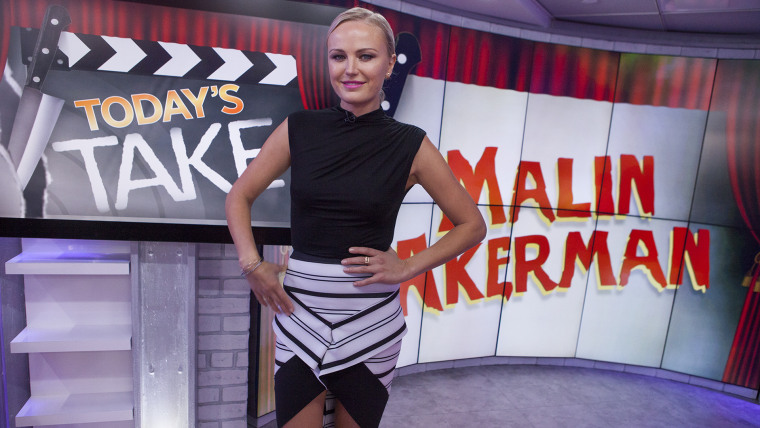 Luckily, this timeless look is also seasonless. Simply add a pair of black tights and booties this winter and you'll be set for the season!
RELATED: 'Blindspot' star Jaimie Alexander rocks all-black everything on TODAY
We loved Akerman's skirt so much that we did some digging and found 10 fabulous black-and-white statement skirts that you can buy — all under $50! Once you track down the skirt of your choice, pair it with a solid color T-shirt or top (which we all have somewhere in our closet) and head out the door looking as fabulous as ever. Getting dressed has never been such a breeze!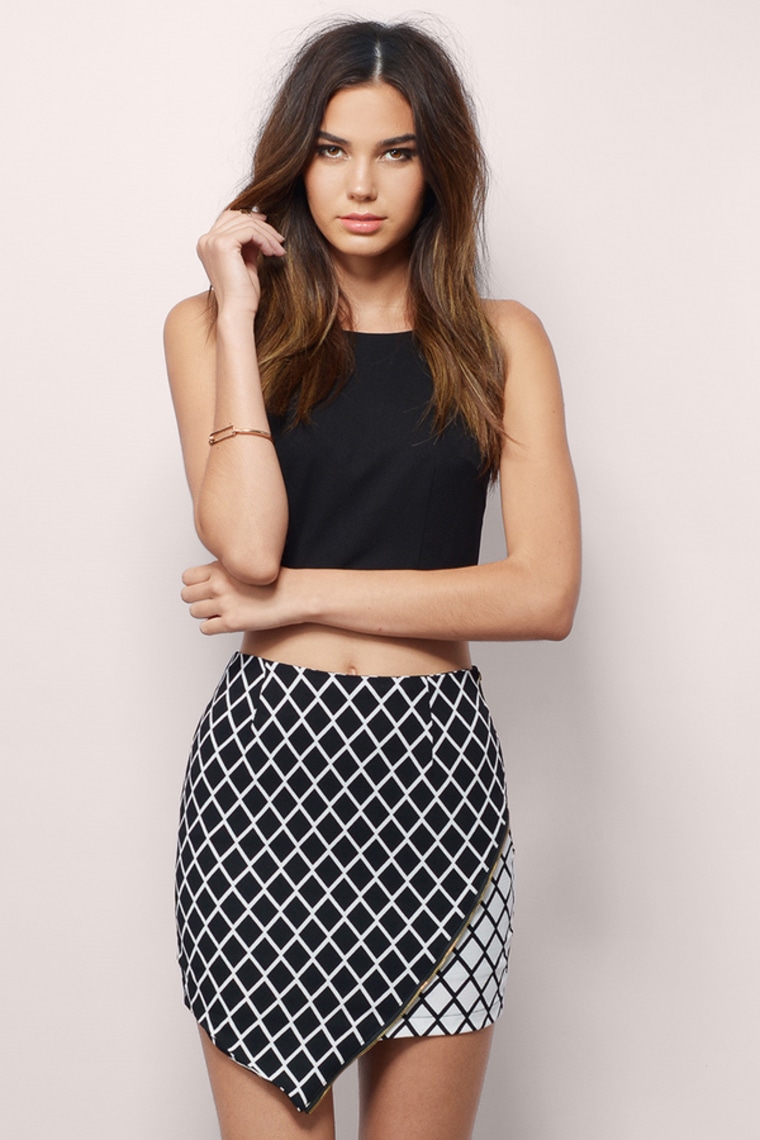 Zipcode Asymmetical Skirt, $34, TOBI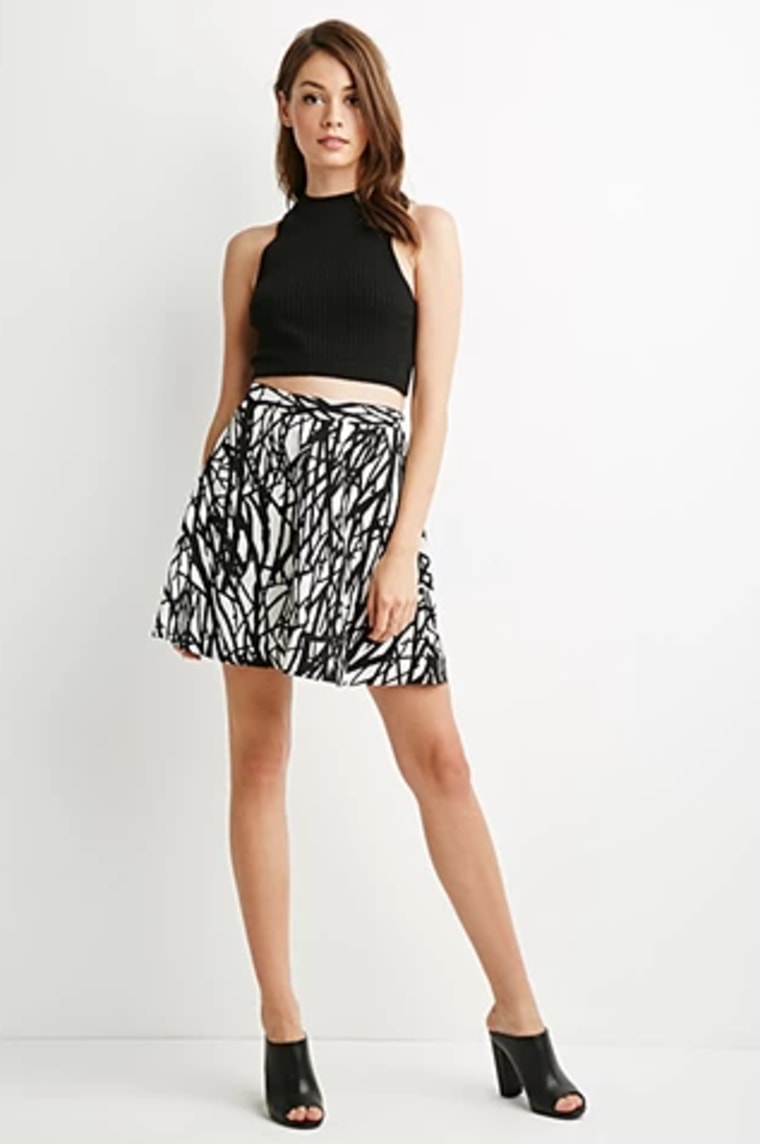 Crinkled Abstract Splatter Skirt, $17.90, Forever 21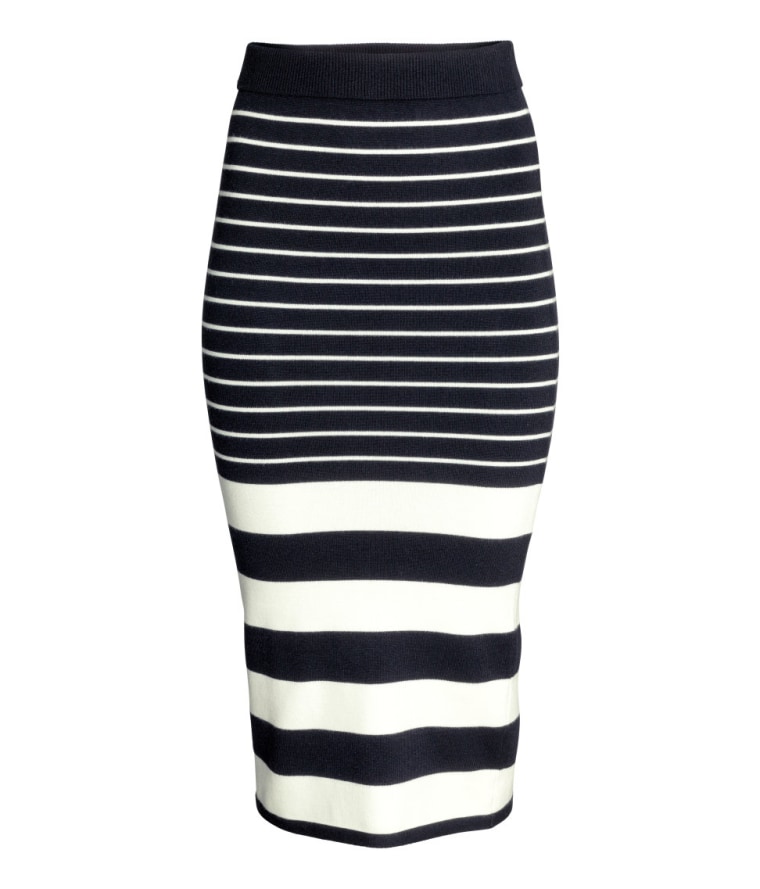 Knit Skirt, $49.99, H&M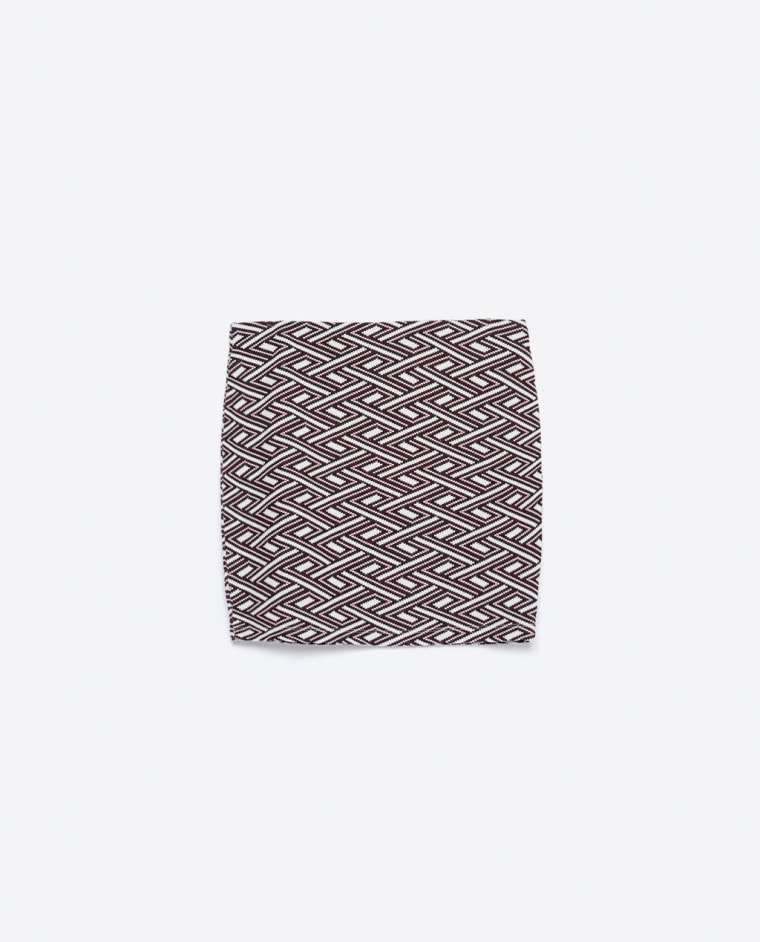 Jacquard tube skirt, $15.90, Zara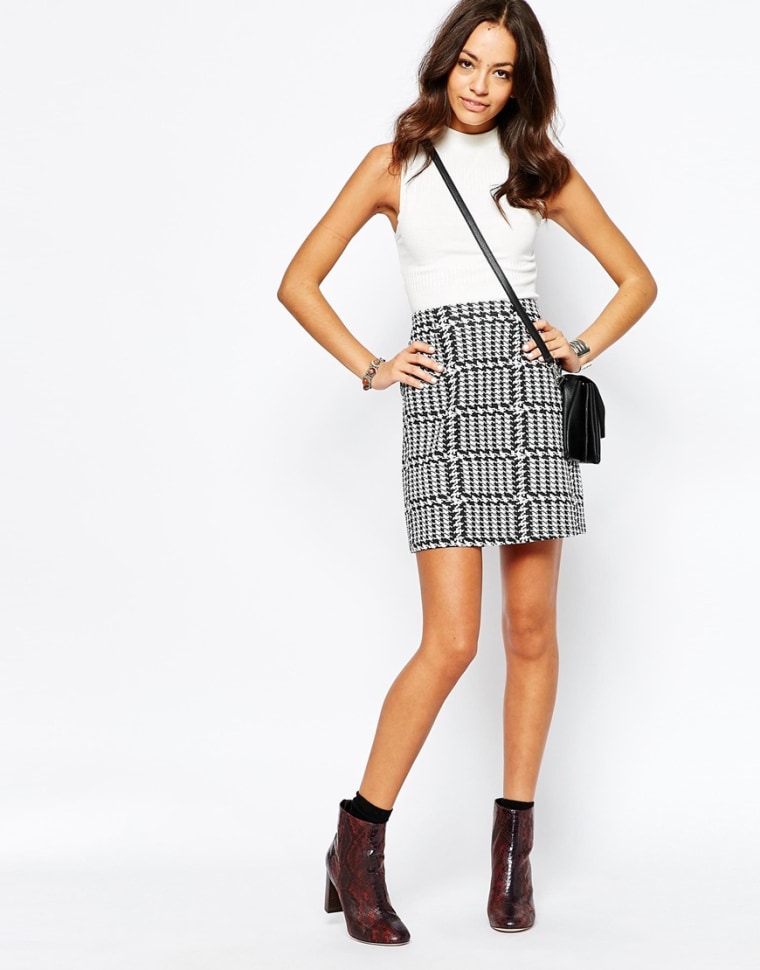 New Look Dogtooth Printed Mini Skirt, $26.85, ASOS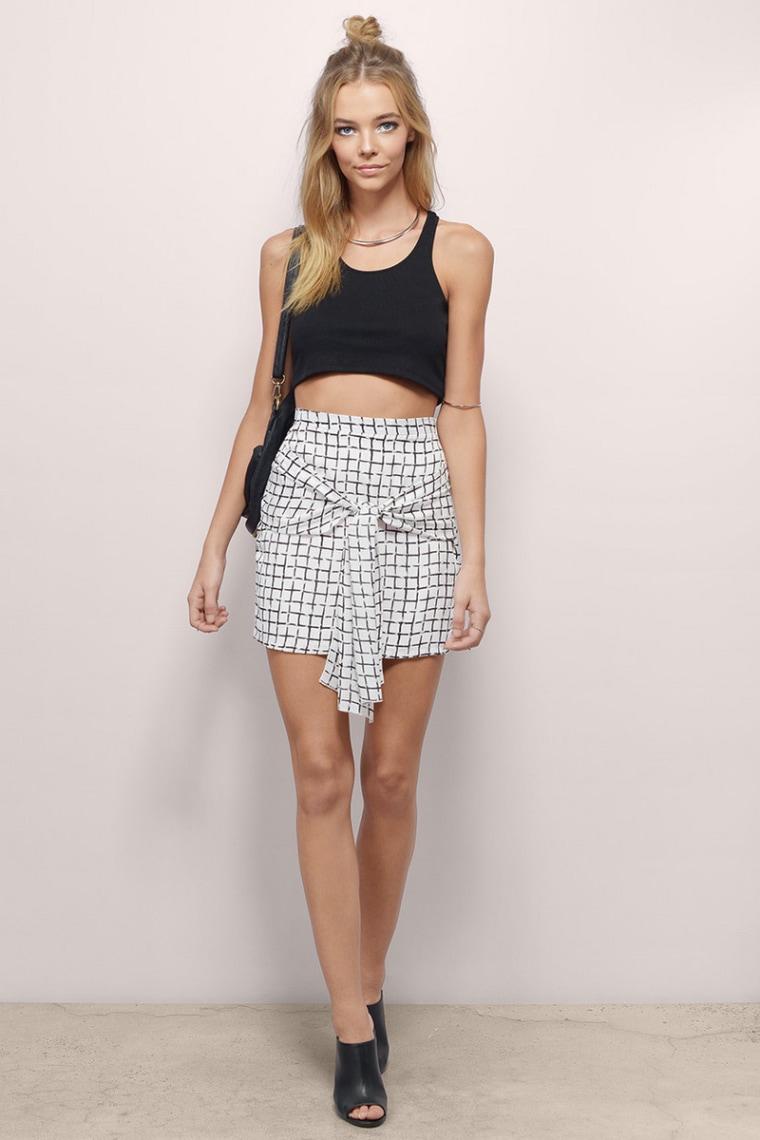 Fit To Be Tied Skirt, $30, TOBI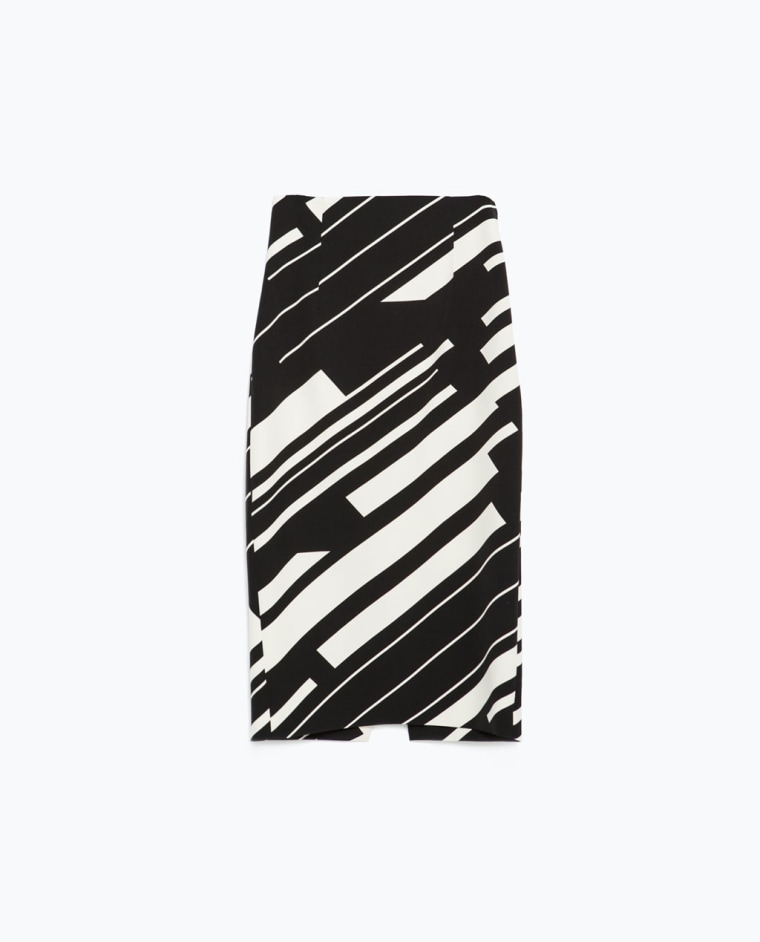 Tube Skirt, $49.90, Zara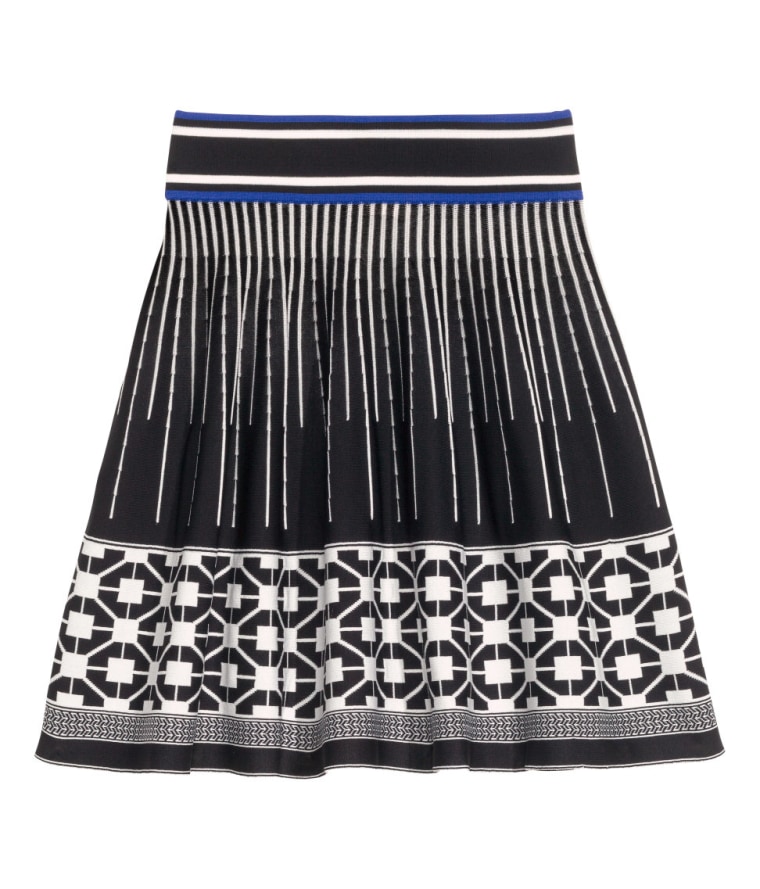 Jacquard-knit Skirt, $49.99, H&M
Contemporary Colorblocked Mini Skirt, $19.90, Forever 21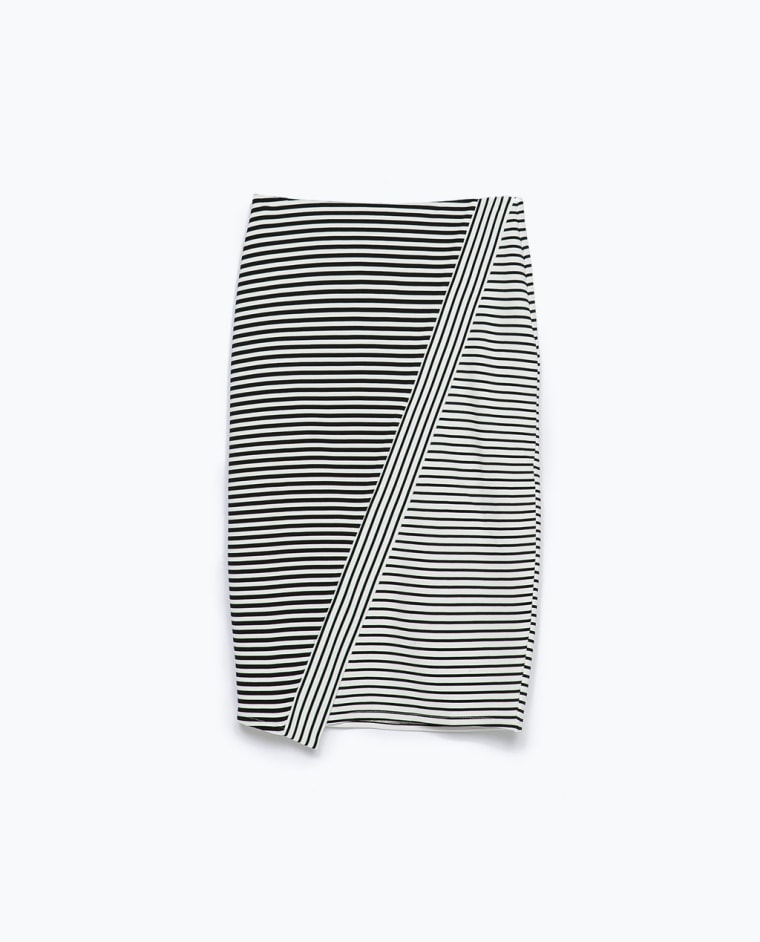 Midi Skirt, $15.90, Zara