Our editors independently selected these items because we think you will enjoy them and might like them at these prices. If you purchase something through our links, we may earn a commission. Pricing and availability are accurate as of publish time. Learn more about Shop TODAY.
The reign of skinny jeans might be officially over — and not just because of a new denim trend.
A woman in Australia became a literal fashion victim when she experienced serious muscle and nerve problems in her legs after wearing the leg-hugging style. Luckily, there are plenty of fashionable alternatives to the skinny jeans fad that will certainly never send you to the hospital.
Behold, the every-girl's guide to rocking baggier jeans.
1. Fit is key.
It is no longer about skin-tight jeans that show off every bump. The new look is all about looking (and feeling!) chic and fabulous. "Fit is imperative. It can't be tight, but it can't be overly loose," says Jessie Cohan, fashion consultant and stylist.
When it comes to class boyfriend jeans, the pants should fit well at your waist. Expect a looser fit beginning at the upper thighs and working itself down to a slight taper toward the ankles. And once you hit the ankles, the jeans should most definitely be rolled. Pay close attention to the design of the jeans as well, as faded, distressed and destroyed styles often add a layer of chic effortlessness to the look. Finally, check that the jeans aren't too baggy. This isn't about supporting the JNCOs comeback!
2. Don't worry about your so-called "problem areas."
One of the biggest problems women face with jeans is contemplating whether or not a style will actually work for their body type. But the best news about this look, is that there's nothing to fear no matter what your shape! What's hiding underneath those jeans is inconsequential.
Read more: See how to style the same pair of boyfriend jeans in three different ways.
3. Shoe options are endless ...
Many baggy jean styles stop right at the ankle, putting your shoes front and center. In the colder months, you can most certainly wear booties or funky sneakers and in the warmer months, a fun sandal or stiletto can upgrade the entire look. "Boyfriend jeans are so versatile, you can wear low top Converse in the daytime and a heeled sandal at night," says Cohan.
4. ... as are your outfit choices.
To dress these jeans up, add a fabulous silk-print top or dress them down with a fun cotton T-shirt. Add a blazer and some pumps to that tee and those same jeans will magically become work appropriate. The pairing options are limiless, which is exactly why these jeans will overtake their skinny counterparts.
Boyfriend jeans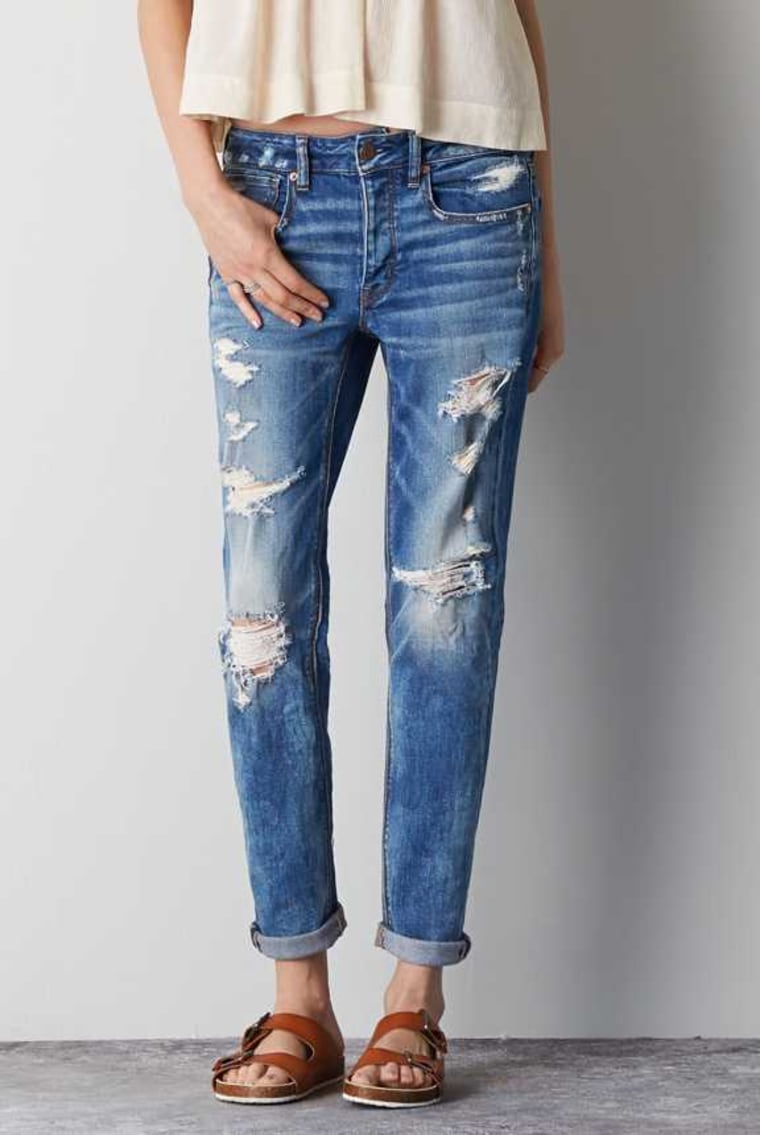 Tomgirl Jean, $49.95, ae.com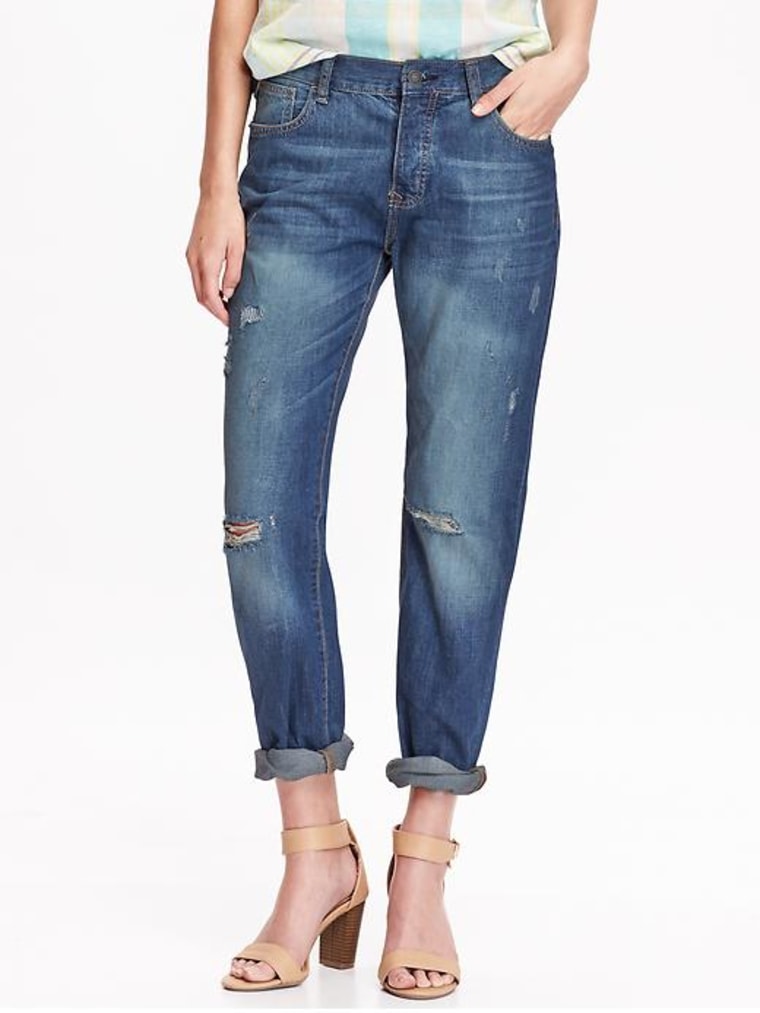 The Boyfriend Button-Fly Jeans, $34, OldNavy.com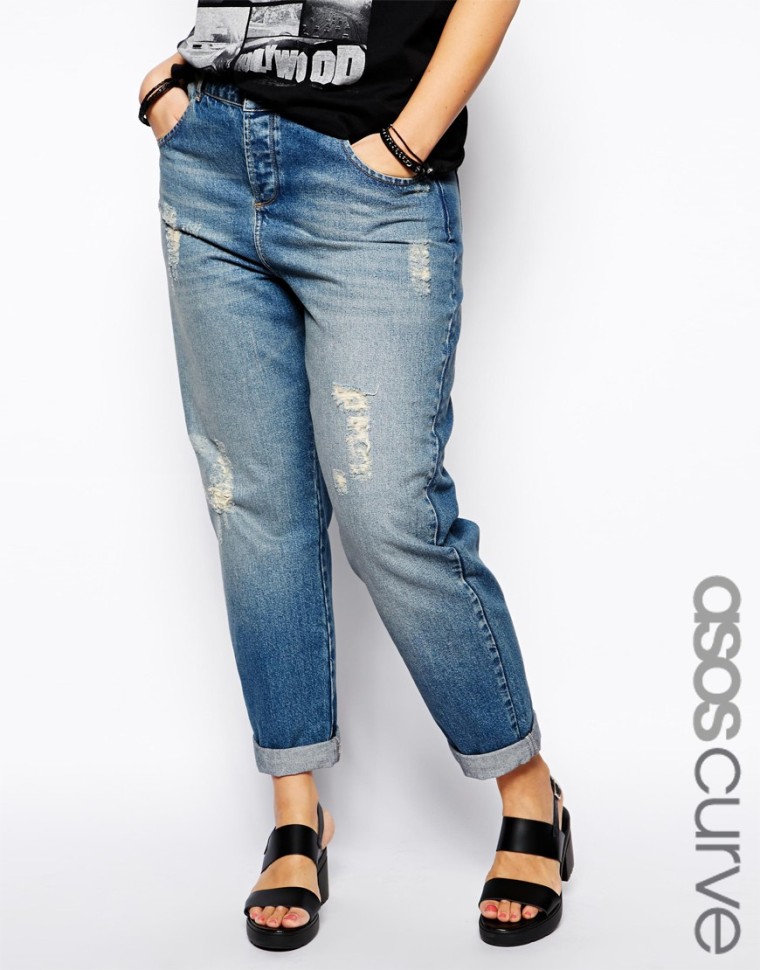 ASOSCurve Brady Boyfriend Jeans, $46, Asos.com
Wide-leg or flares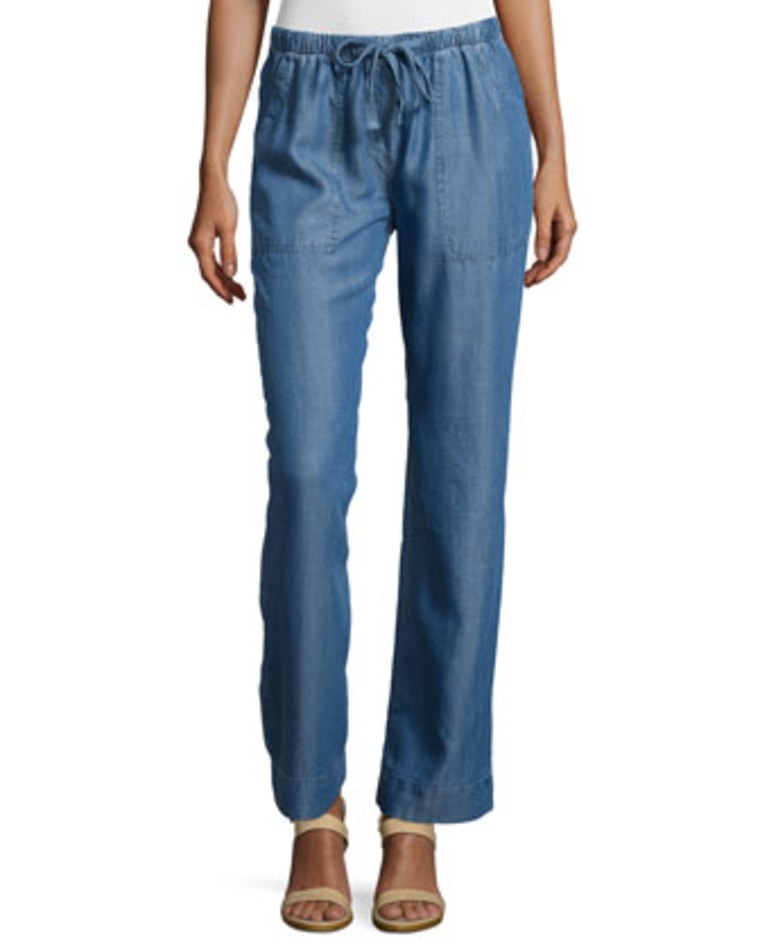 Wide-Leg Drawstring Denim Pants, $31.60, Lastcall.com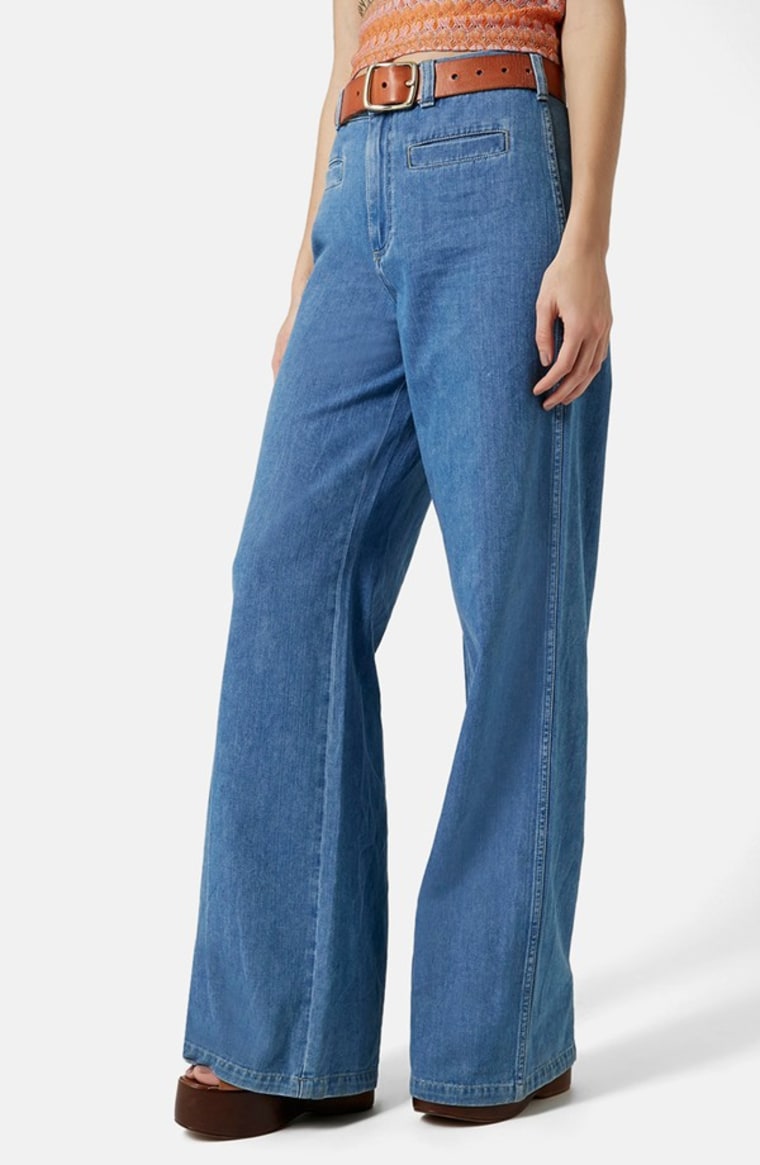 Moto 'Miller' Flare Jeans, $75, Topshop.com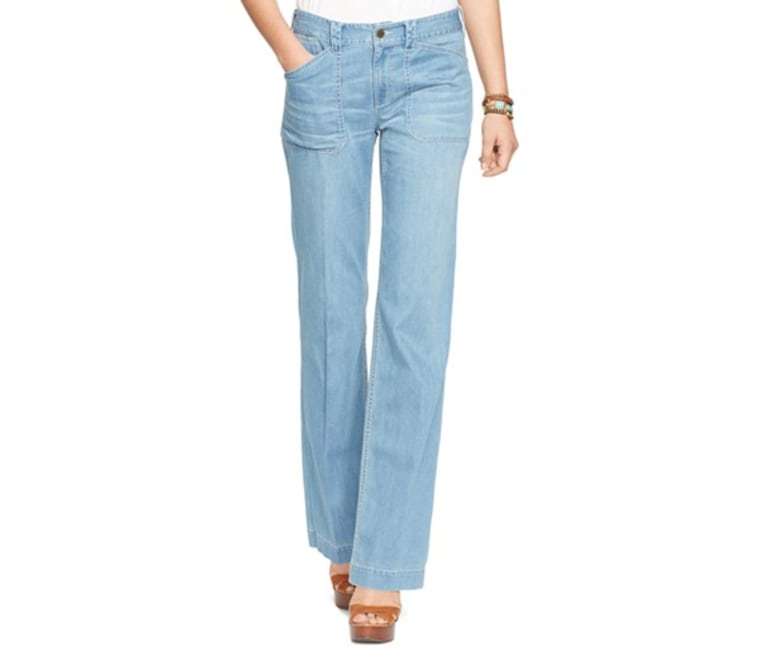 Lauren Jeans Co. Wide-Leg Jeans, $99.50, Macys.com
Culottes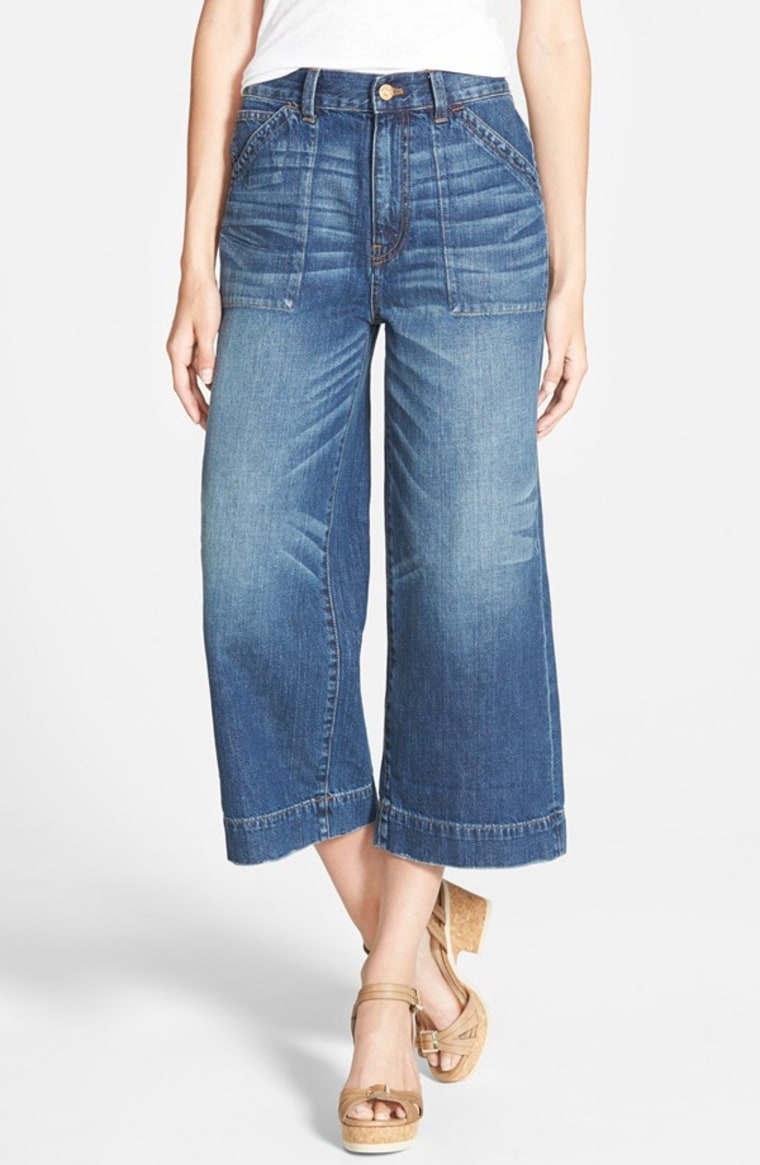 Wide Leg Culotte Jeans, $128, Nordstrom.com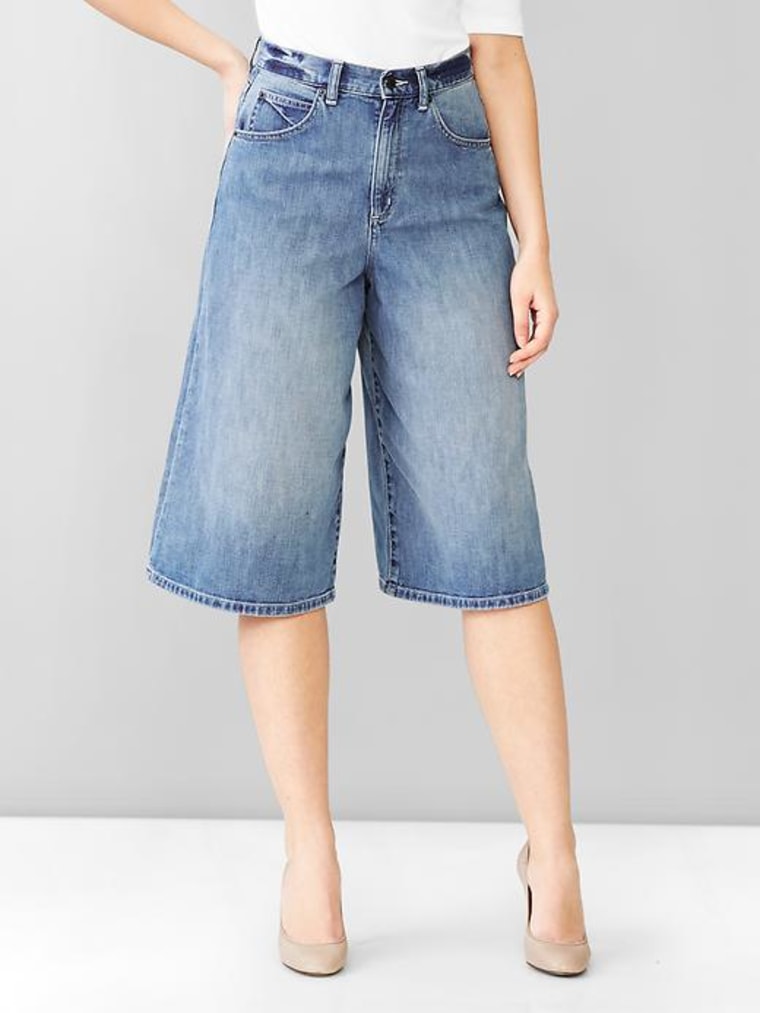 1969 Wide-Leg Denim Culottes, $44.97, Gap.com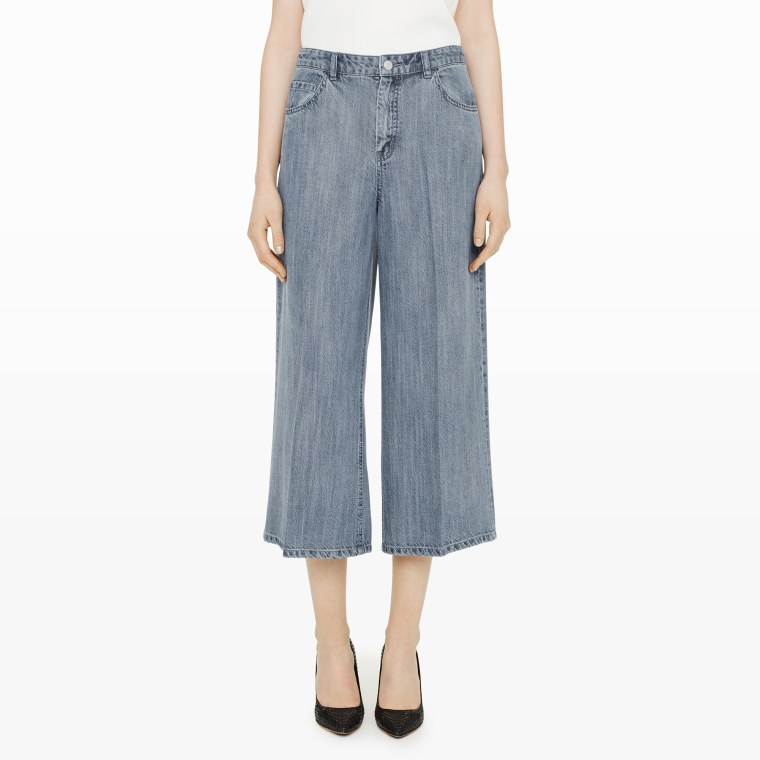 Carol Denim Culotte, $169.50, ClubMonaco.com