We've all been there: You reach into your jewelry box for a finishing touch — only to find that the necklace you dig out is a tangled, knotted disaster. We love this trick that shaves off a few minutes of frustration just by using something you already have at home: baby powder!
Here's how to loosen those knots a bit quicker so you can get ready in a snap ... or closer to it.
What you'll need:
Tangled necklace
Baby powder
Safety pin
Patience (not pictured)
What you'll do:
1. Lay necklace onto a clean surface (that won't be impacted by powders or possible safety pin jabs!).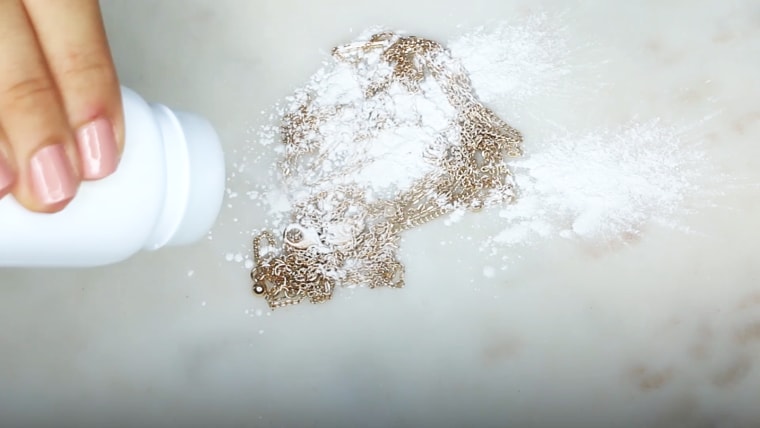 2. Sprinkle powder directly onto necklace. Shake it so that the powder coats the entire chain.
3. Gently begin to pull knots apart with your fingers, starting from the center and working your way to the edges. The powder acts like a lubricant helping undo knots.
4. Use a safety pin to guide chain through and around knots when you need some finer dexterity.
5. Here's where patience comes in! This still requires some work, folks.
6. Sprinkle more powder as needed and repeat above steps until necklace becomes fully untangled.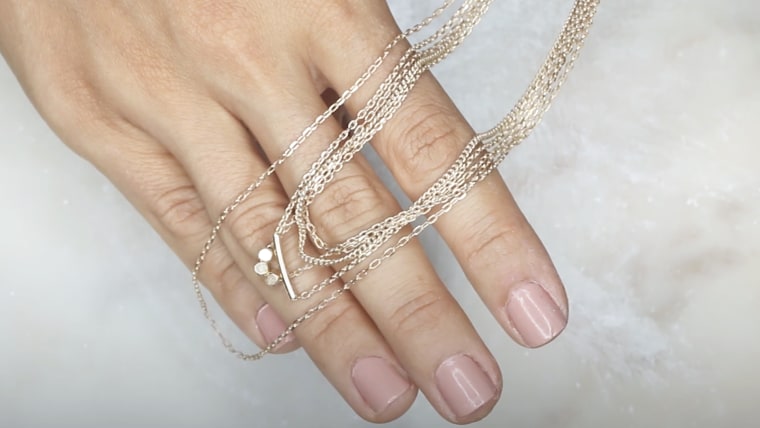 7. Wipe necklace with a paper towel to remove any powder residue.
When there's less friction around the knots, you're able to unravel chains quicker and easier. And next time your jewels need unraveling, it won't be such a pain in the neck.