A gorgeous silk scarf can feel intimidating to try — that is, until now.
TODAY Style scoped out top trends and found four styles that can instantly turn you into a modern Audrey Hepburn (just add sunglasses). Here's how to tie that silk scarf like a pro!
1. The French Girl Twist
Those Parisiennes and their classic, timeless style ... le sigh. Re-create this playful, Paris-meets-cowgirl style with just a simple double-knot. It pairs beautifully with anything from a scoop neck dress to a crisp button down.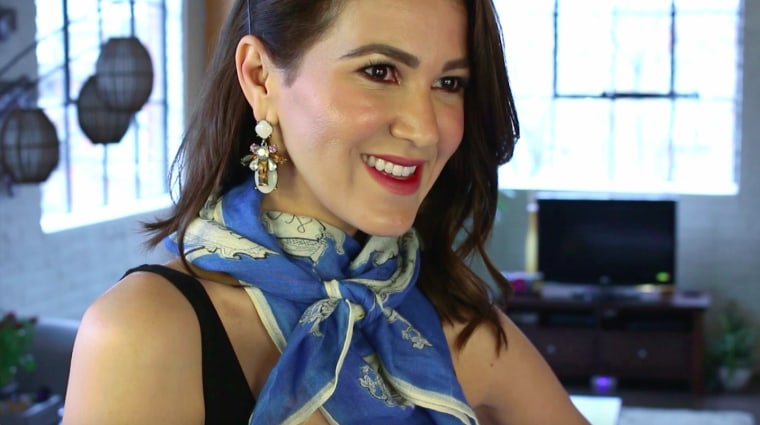 Fold scarf into a triangle.
Drape scarf around neck with the large point of triangle facing forward.
Criss cross ends around the neck and bring forward.
Tie a double-knot in front.
2. The Choker Neckerchief
The edginess of a choker meets the whimsy of a scarf in this charming and modern look. It can simultaneously soften and toughen up nearly anything in your closet.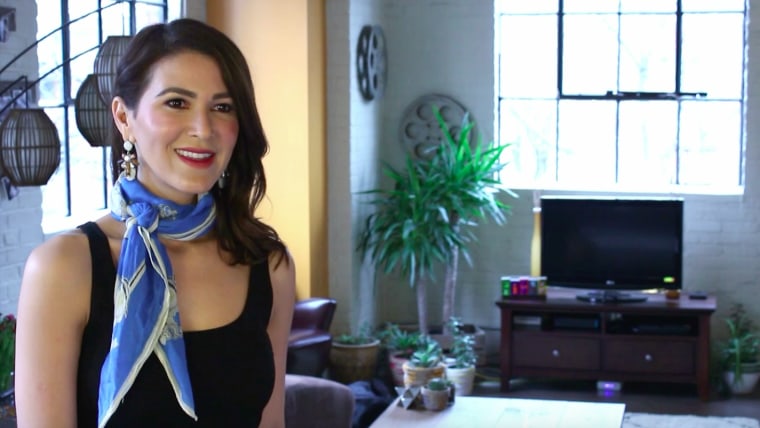 Fold scarf into a triangle and roll up.
Wrap around neck, crossing ends behind your neck and pulling them forward in front of you.
Tie a knot beneath the chin.
Shift scarf to the left or right side, leaving the long ends to hang loose.
RELATED: 5 stylish ways to tie your scarf this winter
3. The Plaited Spiral
We love this style that reshapes your scarf into a voluminous necklace. This is a go-to amps up basics, taking your standard weekend uniform of jeans and a T-shirt to the next level.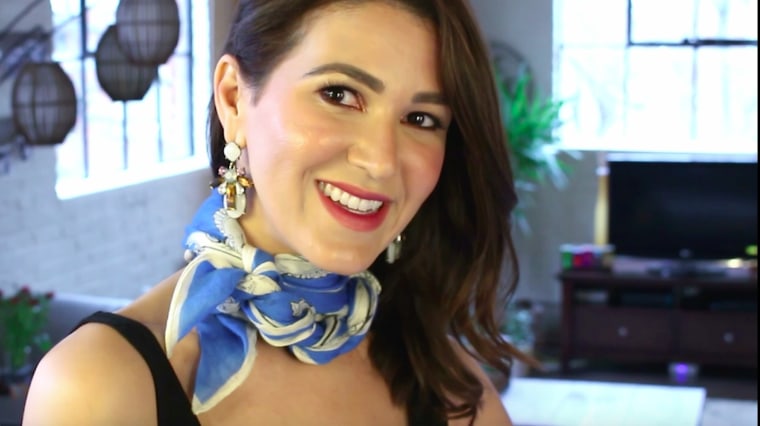 Fold scarf into a triangle.
Fold the largest point back into the triangle.
Roll up!
Wrap scarf around your neck and pull ends forward.
Tie a knot.
Twist the two ends around each other, keeping the fabric as loose and fluffy as possible, until it starts looking like a braid.
Tie a double knot making sure to wrap one end around neck.
Shift scarf to the left or right side of your neck.
RELATED: How to fold a shirt in 2 seconds, and win laundry day forever
4. The Cross-Hatch
The origami-inspired knot of this casual style ups the sophistication quotient. Style with long, lean pieces that echo the scarf's directional flow — like a shift dress!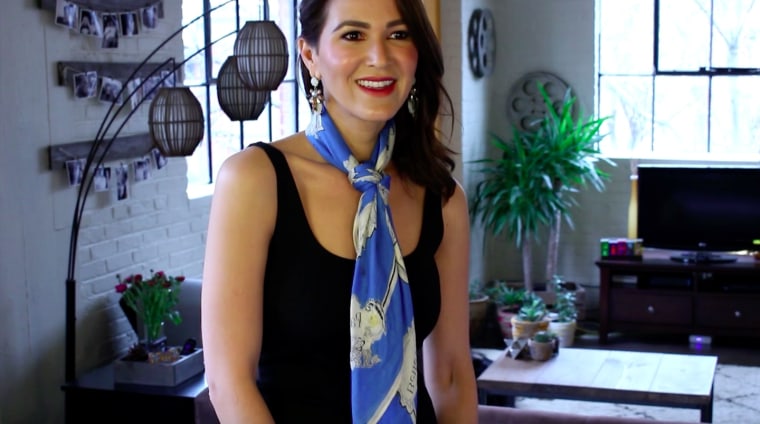 Fold scarf into a triangle and roll up.
Wrap from behind the neck so both ends hanging loose in front.
Cross ends and bring one end to the back and around.
Isolate the loop created.
Grab the other end of the scarf and feed it into the loop.
Pull to tighten.