Want luxurious waves without the work? Simply sleep on it!
We know what you're thinking: Going to bed with wet hair can only result in a disaster the next morning. But trust us, there are plenty of ways to sleep with wet hair and it's easier to avoid the all-dreaded bedhead than you think. Vanessa Collington of Louis Licari salons proved that these expert tricks work by testing them out on TODAY Style editor Emily Sher. See for yourself!
Twist wet hair into a bun
For starters, products are the most important choice. "Do not use leave-in conditioners unless your hair is really lacking moisture," said Woody Michleb of Elizabeth Arden Red Door Spa and Salon. "Otherwise, your hair will still be damp in the morning."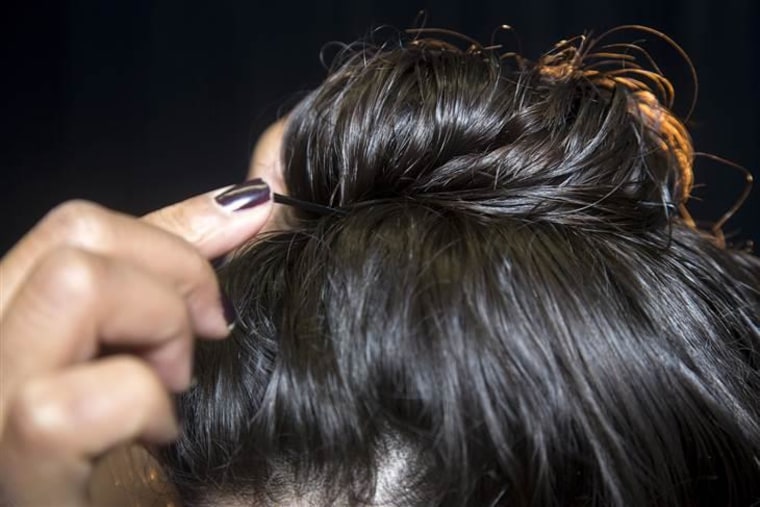 Instead, enhance your natural texture with a beach spray. "Use a product like Kérastase Spray a Porter on towel-dried or damp hair and twist gently into a bun," said Michleb. Avoid securing with an elastic or hair tie and instead use three or four bobby pins to secure the loose bun in place. When you wake up in the morning, shake your hair out and use a little more spray to finish and volumize.
"Thick hair types should air dry hair about 50 percent [of the way], especially in the root areas," she added. For finer hair, Michleb recommends applying the product while hair is especially damp so that it absorbs more efficiently.
Braid wet hair for waves overnight
This is where you can use your imagination to create various textures: Sleeping in a French braid will give you all-over waves, twisting the hair into cornrows will give you tight curls, while tying a loose, low braid will give you beach waves, says Lisa Marie Garcia, vice president of education and shows for Farouk Systems.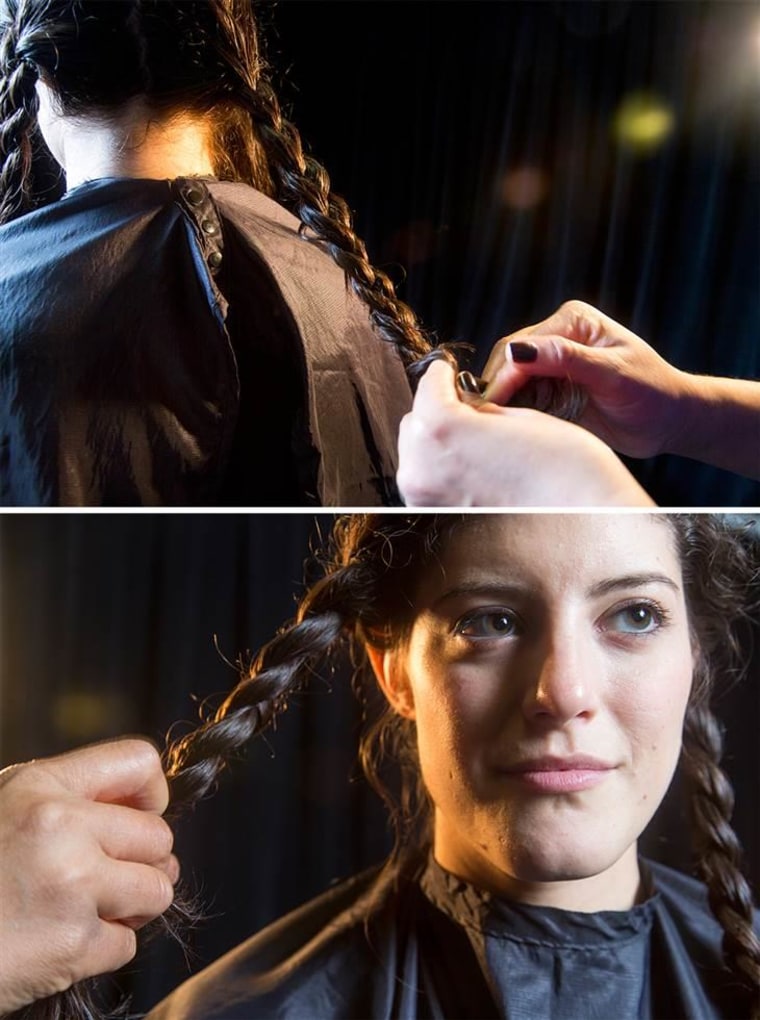 It all depends on how much or little texture you desire. You can also add a leave-in oil prior to braiding, such as CHI Argan Oil plus Moringa, to keep hair smooth, nourished and shiny. For Emily's thick hair, Vanessa chose to braid three separate sections to help define the waves.
Channel Princess Leia with dual buns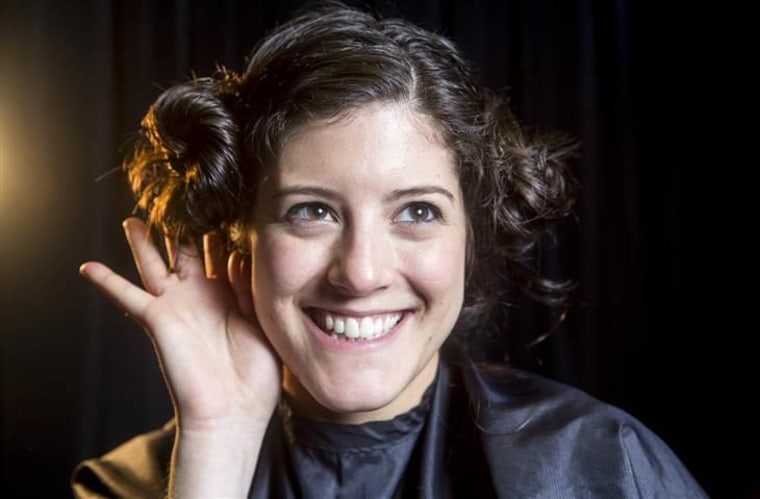 This is as simple as it gets! Separate hair into two sections, then twist in opposing directions and fold into a bun, suggests beauty expert Christina Marrale. Secure loosely with ponytail holders and release both buns in the morning. Apply a bit of texturizing spray to hold the bouncy style — and you're set to go!
Pull into a pony and pin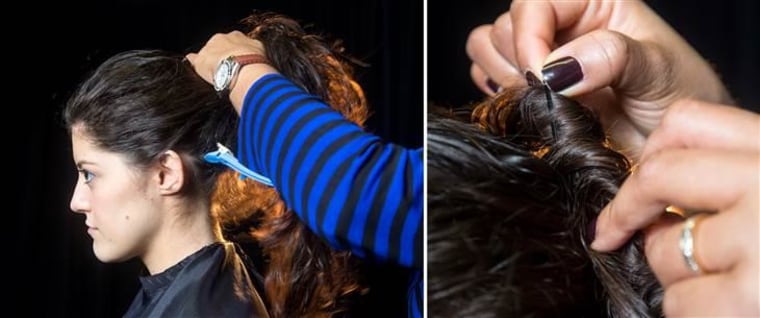 A messy ponytail can also help you achieve a great 'do overnight. "Pull all of your hair back loosely into a low ponytail and secure with a scrunchie so as not to make a line," Garcia said. From the ponytail, take sections in various diameters and twist pieces tightly, securing them back toward your head with bobby pins. To maintain curls throughout the day, set with a strong-hold spray before leaving the house.
Use rollers on wet hair for retro waves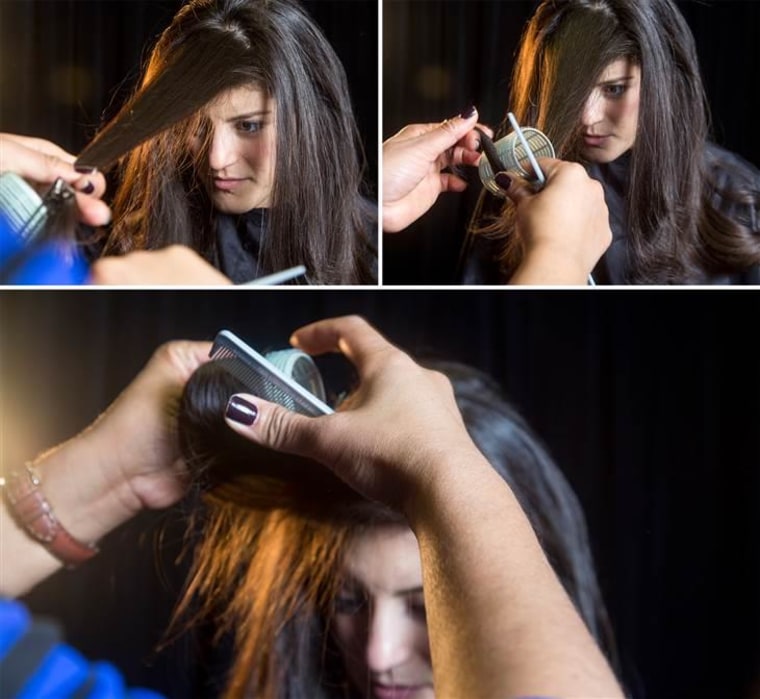 There's a reason why previous generations set their hair in rollers or pin curls before bedtime ... it works! First, add your favorite styling cream and grab some Velcro rollers and bobby pins. (Note: For best results, dry hair beforehand and add rollers while still warm.)
Starting with the area closest to your forehead, add two or three rollers on top of your head for volume and secure with pins, suggests Collington. Continue rolling curlers until you've covered your entire head.
When you wake, shake your strands loose and go!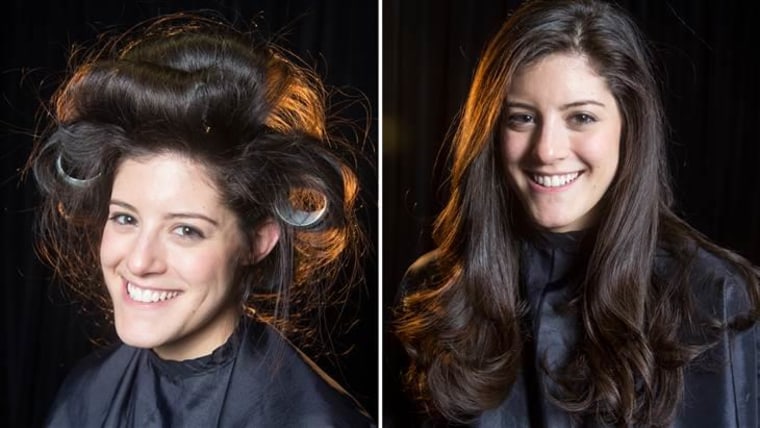 This article was originally published Feb. 24, 2015 on TODAY.com.