As all "Mean Girls" fans know, "on Wednesdays, we wear pink." Well, TODAY anchor Savannah Guthrie couldn't have picked a better day to break out her eye-catching fuchsia jumpsuit.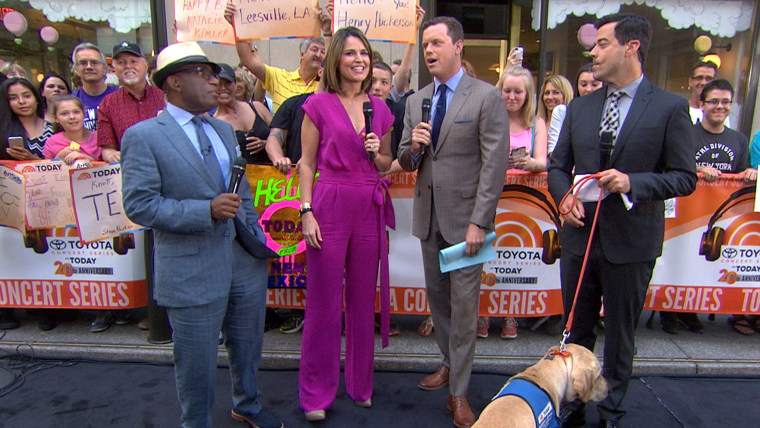 Guthrie is no stranger to the jumpsuit circuit. The gorgeous, tuxedo-inspired jumpsuit she wore to the TIME 100 Gala back in 2012 made fashion headlines, proving that a one-piece can be a great way to modernize even a very formal look.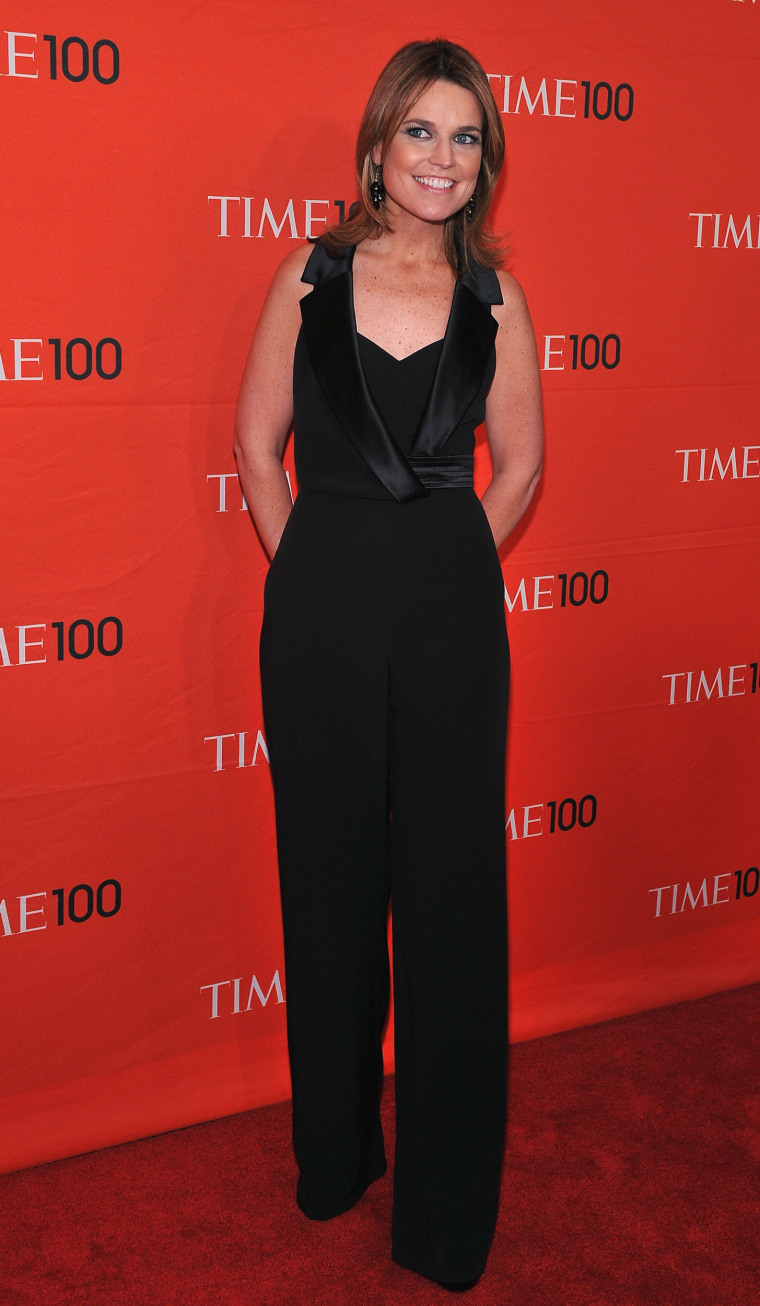 RELATED: Face your fashion fears and wear a jumpsuit to any occasion — seriously!
And as millions of Americans tuned in to TODAY Wednesday, Guthrie's jumpsuit quickly gathered attention from fashion fans.
Orange Room producer Brittany Haviland sparked the conversation by tweeting a photo of Guthrie in her stunning number. Women around the world couldn't help but ask, "where can I find a similar look for myself?' While Gutherie shared that her jumpsuit is by none other than famous designer Diane Von Furstenburg, there are plenty of budget-friendly alternatives that anyone can try.
RELATED: How to get the most asked-about hair on TODAY in less than 10 minutes
With fall practically here, Guthrie's jewel-tone jumpsuit is right on trend as a perfect summer-to-fall transitional piece. The short-sleeved top and wide-legged pant make it a chic, yet professional look for a day at the office. But add some statement earrings, cuff bracelets and a sleek clutch and this same outfit will work for a night out — proving why the jumpsuit is such a great, multi-functional wardrobe staple. We are also loving the wrap-style top as it gives Guthrie a cinched waist in what could have been a sea of solid pink.
Inspired by Guthrie's take on the trend, we scoured the Internet to find affordable options we love. Whether you're into the deep pink hue or want to try out a different color, we found jumpsuits that will keep you looking great without breaking the bank.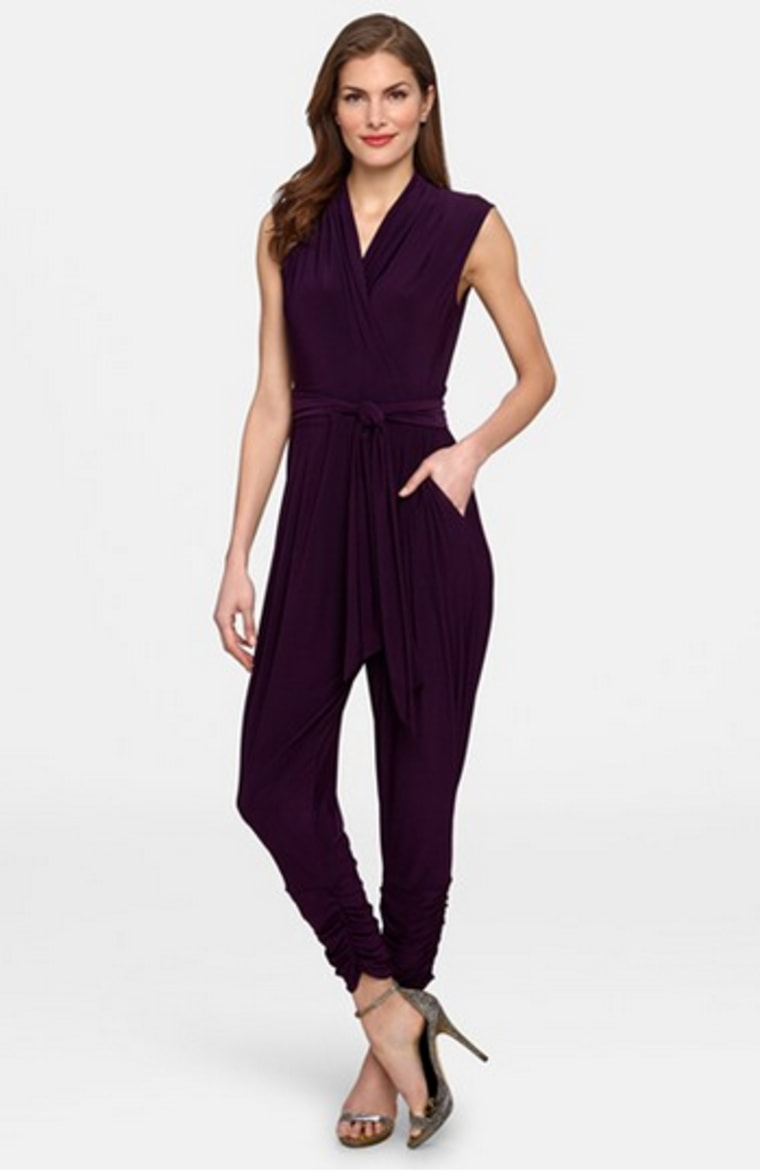 Catherine Catherine Malandrino 'Graham' Shirred Ankle Surplice Jumpsuit, $88, Nordstrom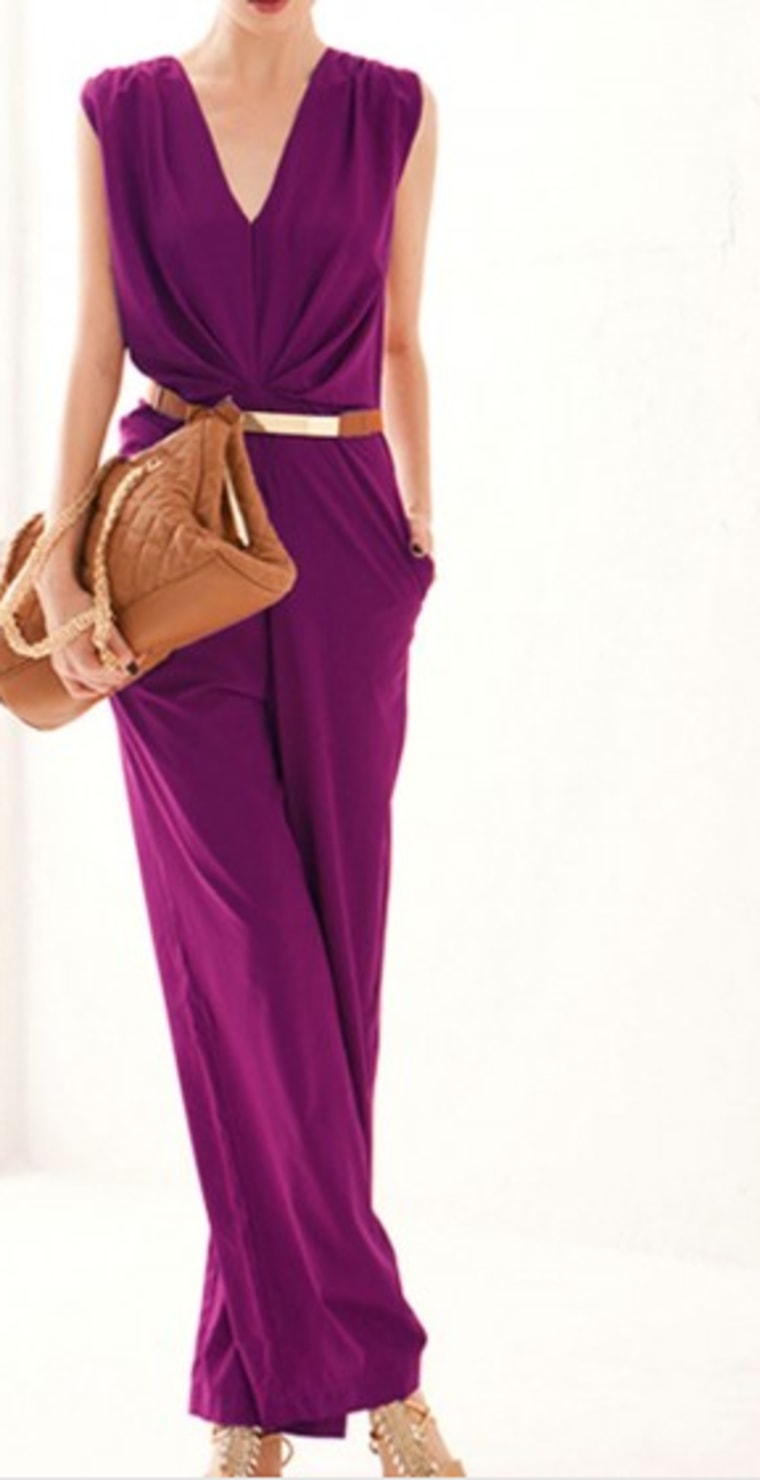 Dreamy Alley Purple V-neck Loose Romper Jumpsuit, $30.99, Choies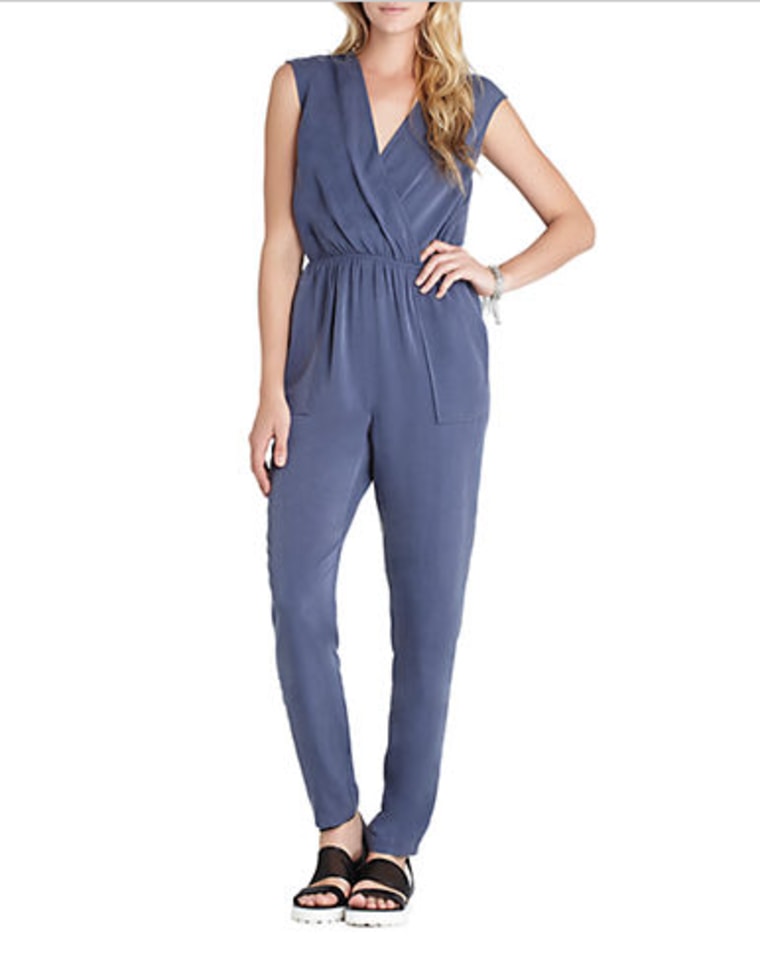 BCBGENERATION Surplice Jumpsuit, $99, Lord & Taylor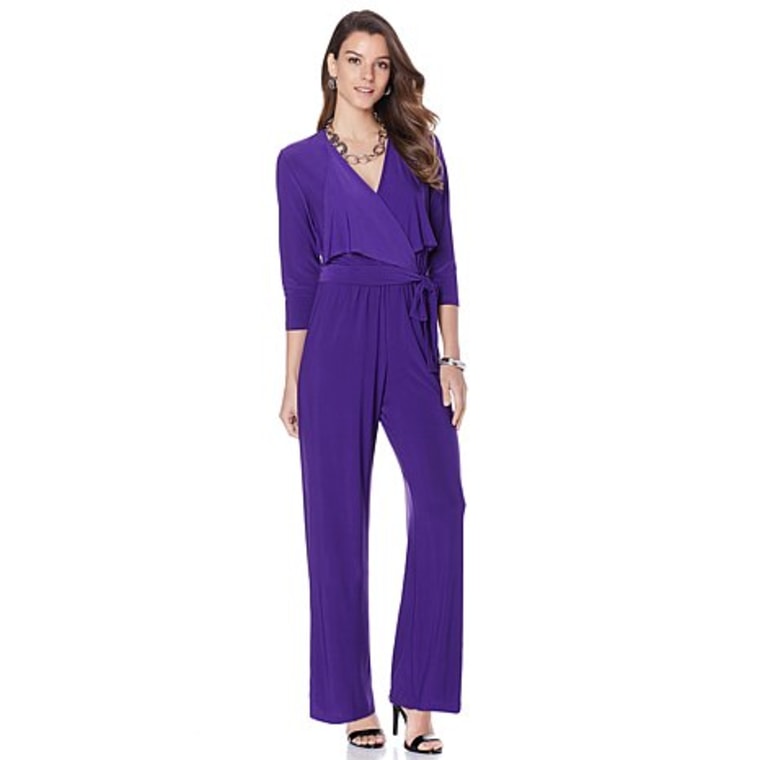 Tiana B. 3/4-Sleeve Jumpsuit with Draped Lapels, $24. 95, HSN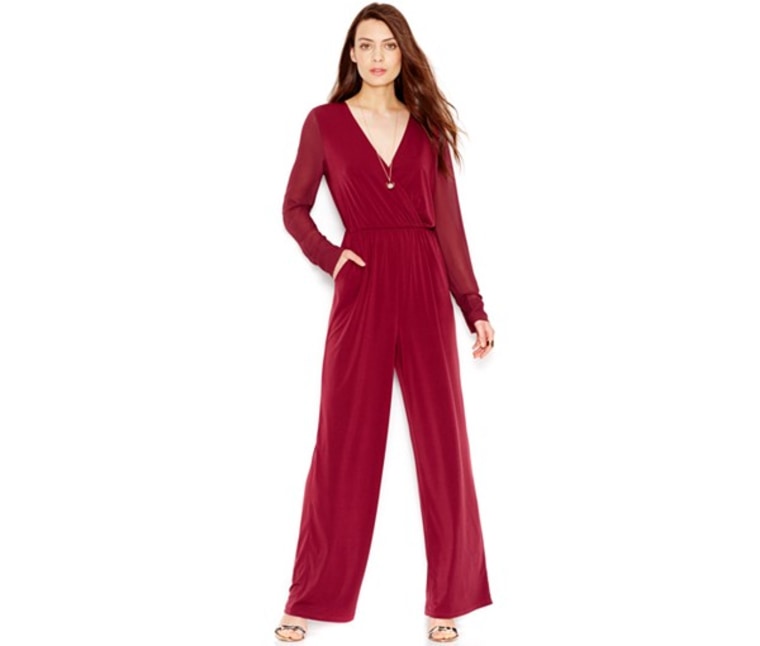 BCBGeneration Illusion-Sleeve Surplice Jumpsuit, $138, Macy's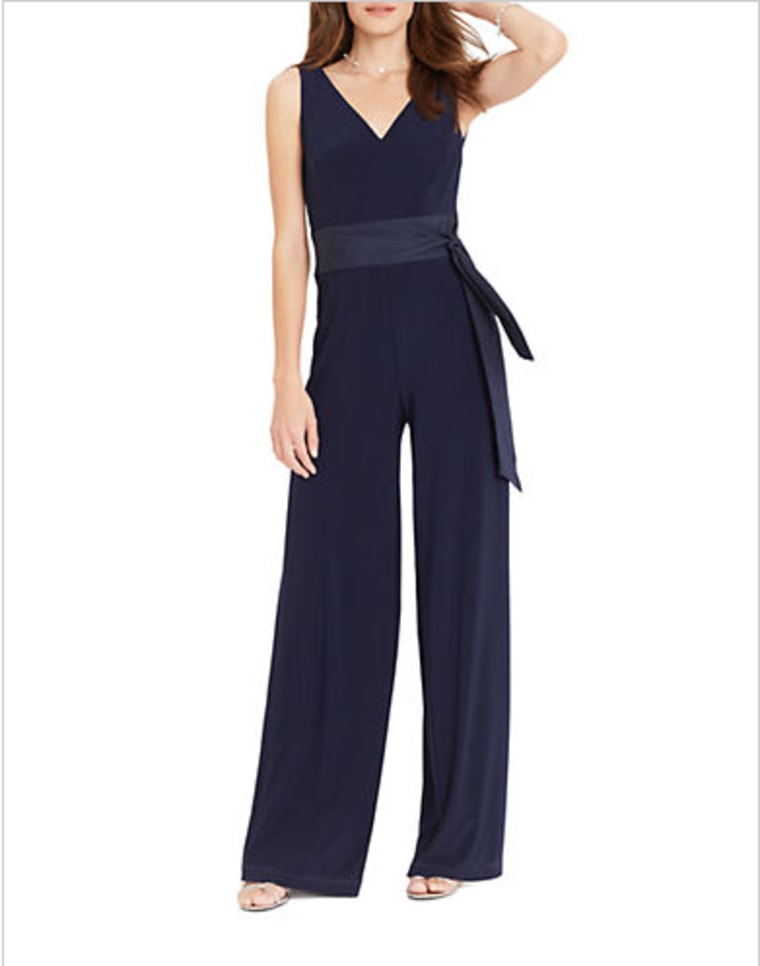 Lauren Ralph Lauren Jersey V-neck Jumpsuit, $164, Lord & Taylor