One of the biggest misconceptions in fashion is that trends have an age limit. Absolutely not! Marie Claire's senior fashion editor, Zanna Roberts Rassi, visited TODAY Tuesday to share the secret for wearing four of the hottest trends of the season.
1. Mom jeans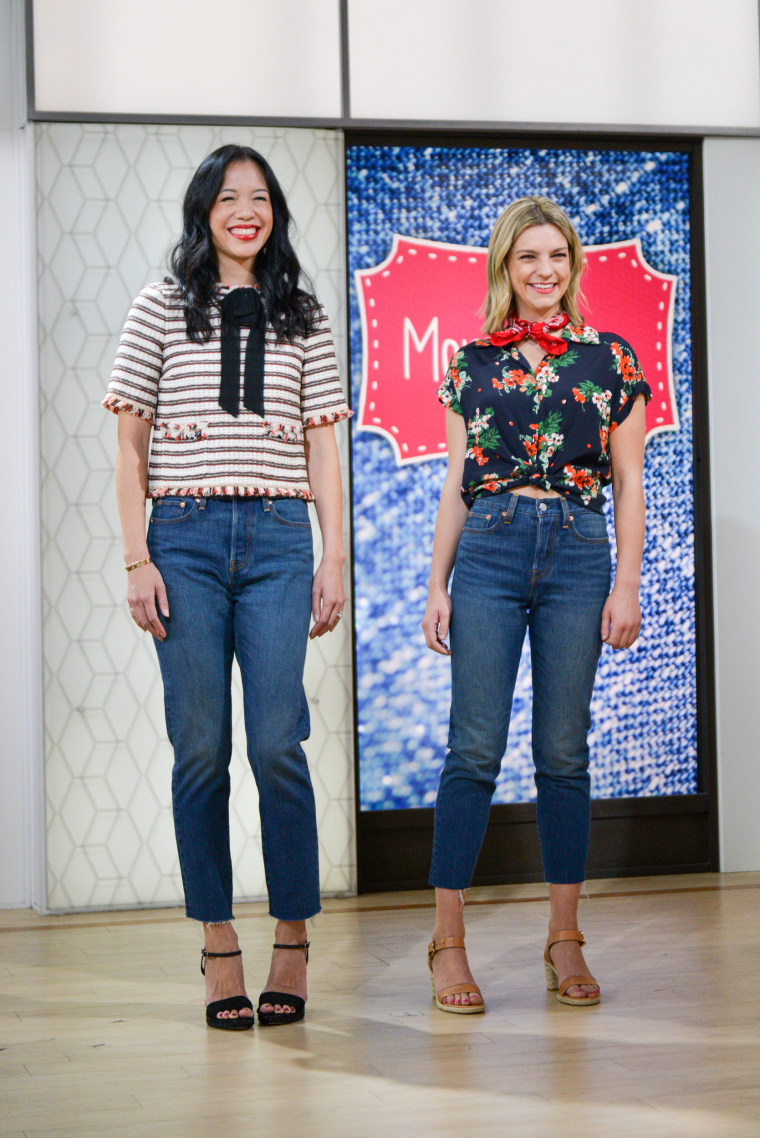 Before you flinch, yes it's true! The so-called mom jean — a high-rise style that hugs the waist and flatters the bum — is back in a big way.
For a more mature style, try dressing the jeans up with a tweed shirt and sexy heels.
To keep it young and fun, tie a button-down shirt at the waist and pair with trendy sneakers.
Levi Wedgie Jean, $88, levis.com
2. Cold-shoulder shirts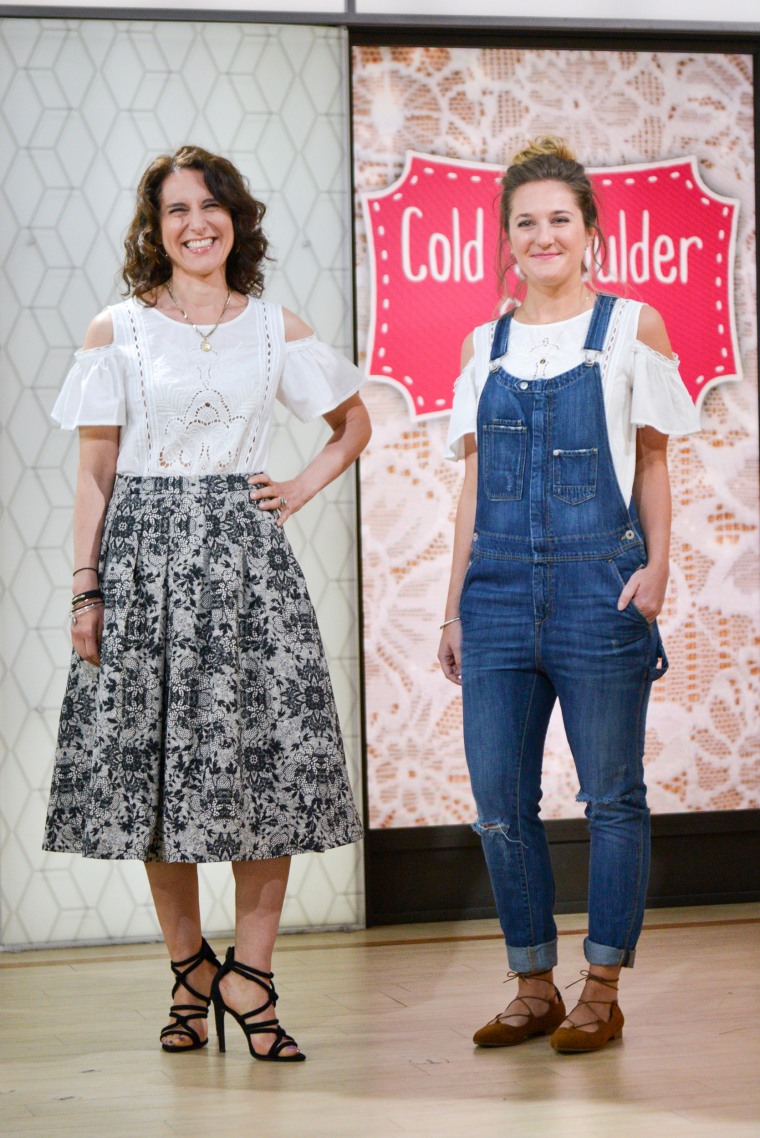 What's the most secretly sexy part to show off this summer? Your shoulders! And don't be fooled, this look works at any age.
For a more mature style, elevate the shirt with circle skirt and keep the accessories simple. (G by Giuliana skirt, $79.90, HSN.com)
To keep it young and fun, try a fashion-forward look and throw on a pair of overalls. Then, tie your hair in a top knot to show off your bare shoulders!
Top With Detail on Sleeve, $39.90, zara.com
3. Pajama shirts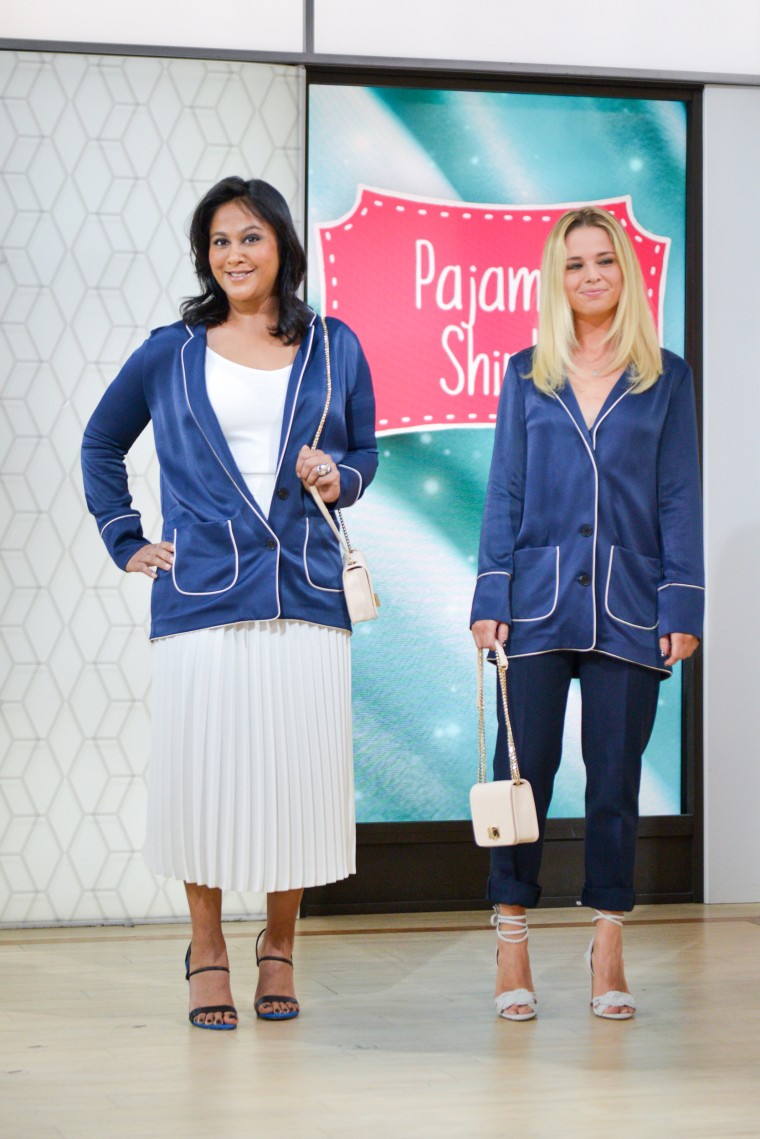 Here's some good news for you non-morning people ... sleepwear is the new daywear! It's sleek, comfortable and stylish; in order words, a win-win.
For a more mature style, justapose something boudoir-inspired with something glam like white pleated skirt.
To keep it young and fun, add a pair of heels and some hardware accessories.
Floral Pajama Style Shirt, $69.90, zara.com
Pajama Top, $125, topshop.com
4. Elevated Track pants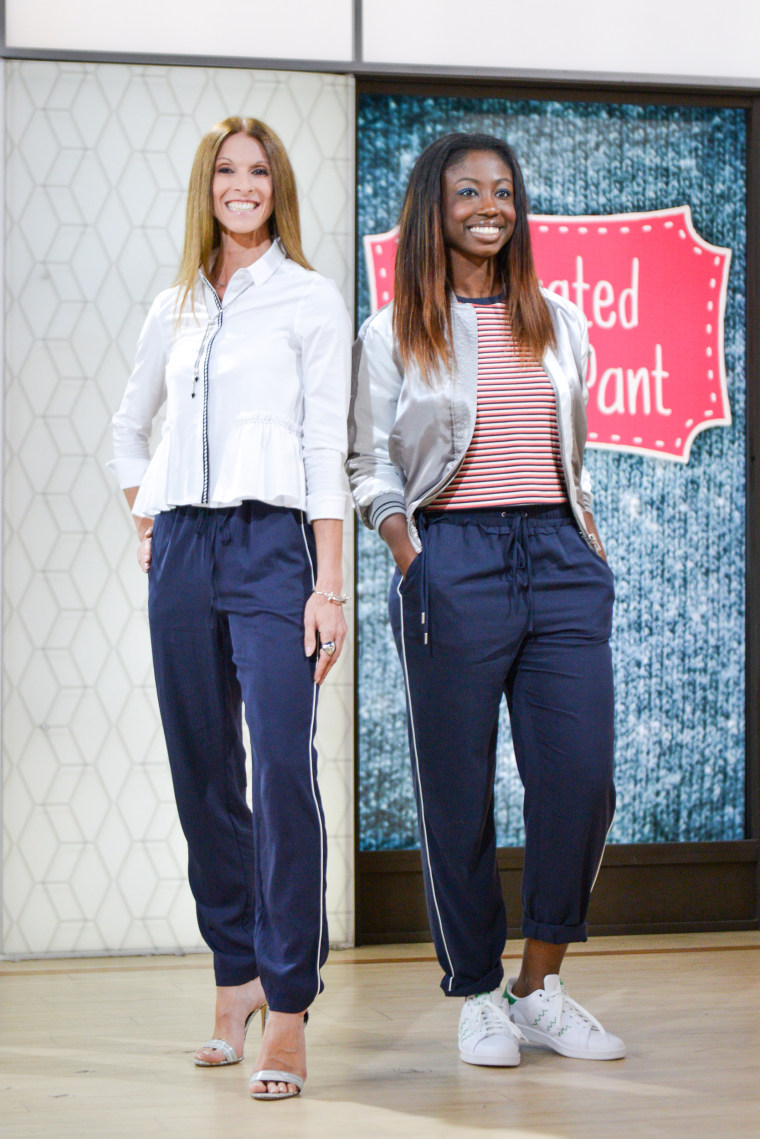 They're called track pants, but these are definitely not for the gym. It's a natural extension of the athleisure trend with a chic twist.
For a more mature style, keep it sleek by tucking in your shirt and layering jewelry.
To keep it young and fun, stick with the athletic theme and look for sporty details like lace-up sides and tie details. Feel free to wear sneakers, but pick fun, fashion sneakers — not the pair you wear on the treadmill.
Side Stripe Jogger, $58, topshop.com
Lyocell-Blend Joggers, $49.99, hm.com