Whether you're digging deep in the back of your closet or happen to stumble upon the deal of a lifetime at a thrift store, you likely have a leather bag that's seen better days.
Conventional wisdom says to shelter leather bags from any drip of water; many of us even huddle our bodies to shield them from the rain. Can't get it wet, right? Well, wrong. It turns out that giving a soapy bath to a worn-out leather bag is just what the doctor ordered.
If it's a sentimental vintage purse or seriously expensive purchase, you may want to spot clean or head to a professional, but if you have nothing to lose and were going to donate it anyway, why not try one last trick to freshen it up!
What you'll need:
Water (in a sink or plastic tub)
1 teaspoon grease-cutting dish soap
Toothbrush
Terry-cloth towel or paper towels
Leather conditioner
What you'll do:
1. Fill your tub (or sink!) with water and one teaspoon of grease-cutting dish soap.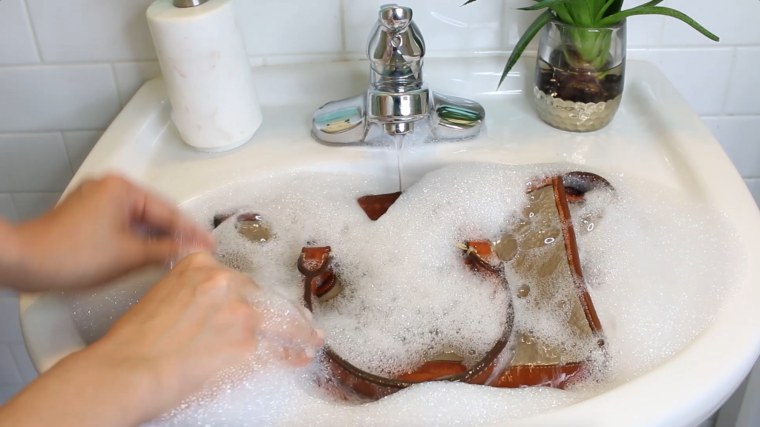 2. Submerge bag into the soapy water. Look away if you must! We've all been programmed to wince at the thought so this step isn't for the faint of heart.
3. Give the handles and seams a nice scrub with a soft toothbrush. These are the areas that tend to accumulate the most dirt from hands and friction from dark jeans and other surfaces.
4. Allow bag to soak for 20 minutes.
5. The water may turn yellow or brown, but don't fret! The dye and dirt residue is normal and shouldn't impact your final result.
6. Rinse the inside and outside of the bag until the water is clean.
7. Place a terry-cloth towel or bunch of paper towels inside the bag to help maintain its shape as it dries.
8. Give it 24-48 hours to dry. Remove towel.
9. Wipe leather conditioner on handles and seams to moisturize and protect it from new stains.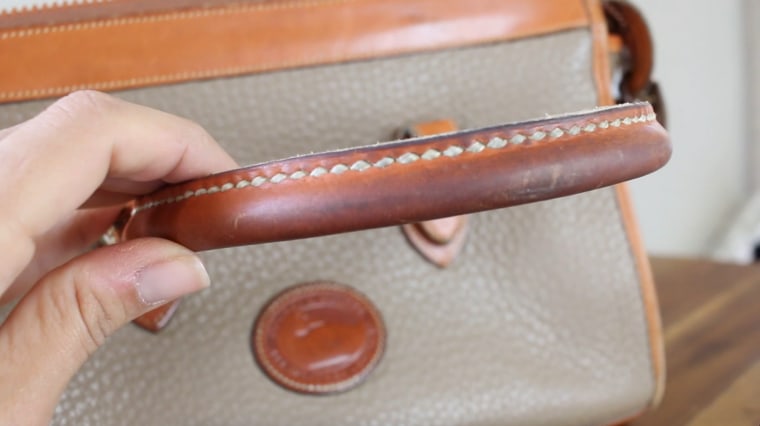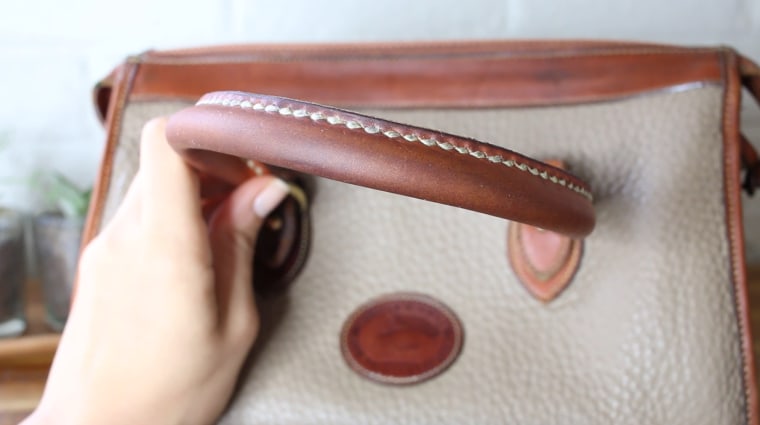 Would you dare let your bag take the plunge? If you really want to squirm, we hear that you can toss your leather jacket in the washing machine, too. We'll be looking into that!