It's a sad, but true fact of wearing heels: Scuff marks and tears are inevitable on a favorite, well-worn pair. It can be especially disappointing if you pull them out of your closet for a formal event and notice the dings and scratches. Now what?!
While you may want to head to a shoe repair professional for fancier heels, we love this simple, at-home trick to disguise scuffs on your own — and it'll cost less than $2!
The secret is flocking powder. If you haven't heard of it, it's been popular in the arts-and-crafts scene for scrapbooking, but has taken on a life of its own as a manicure trend. The tiny fiber particles have been used to create a fluffy, suede-like texture on the surface of the nail.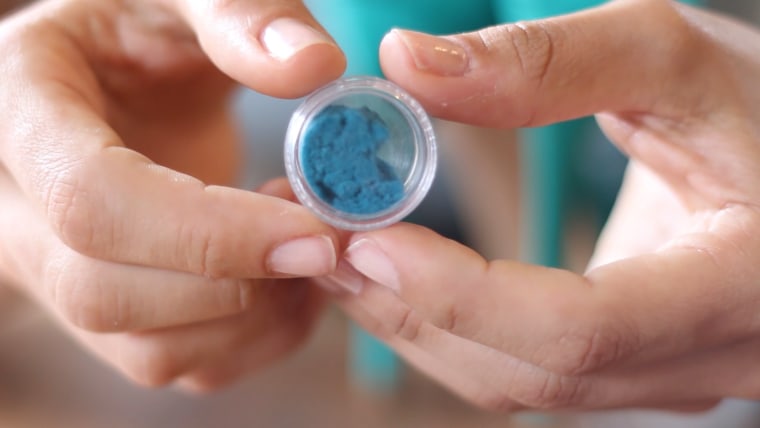 While finding your shoe's exact color match might be a feat of its own, we love the idea of rethinking your slides and creating a monochromatic look by pairing the shoe with a complementary powder color. Purple and pinks, reds and oranges, and blues and greens look great together.
Flocking powder is really easy to find on Amazon, and you can even mix colors together to make your own hue that comes closer to the shade of your shoe. And don't discount glitter! Rose gold or silver glitter is also a fun way to step up your shoe game.
What you'll need:
Flocking powder
Fine grit sandpaper
Fabric glue
Small paintbrush
What you'll do: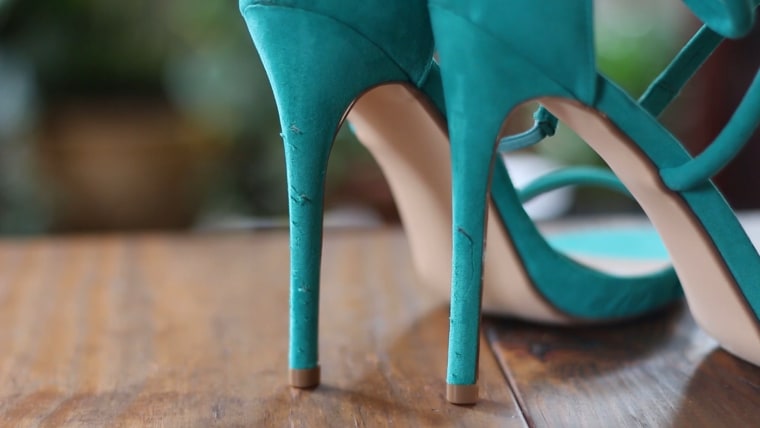 1. Sand the heel lightly with fine grit sandpaper to remove rough edges and any dirt that may have accumulated on the heel.
2. Squeeze fabric glue into a dish.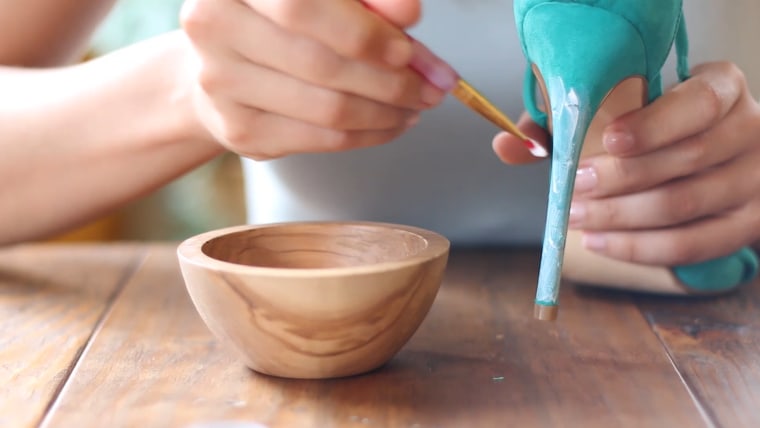 3. Paint the fabric glue right on the heel, making sure to stay within the seams for pro-looking results.
4. Sprinkle flocking powder directly on the heel.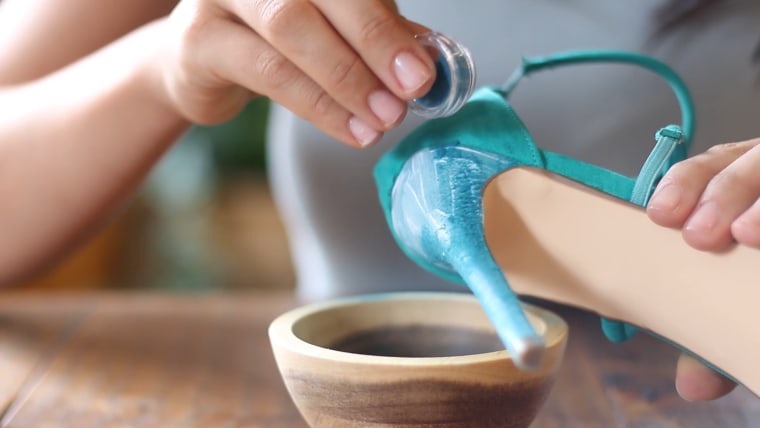 5. Tap lightly to help powder adhere. Let dry for 12-24 hours. And you'll be ready to take those shoes for a night out!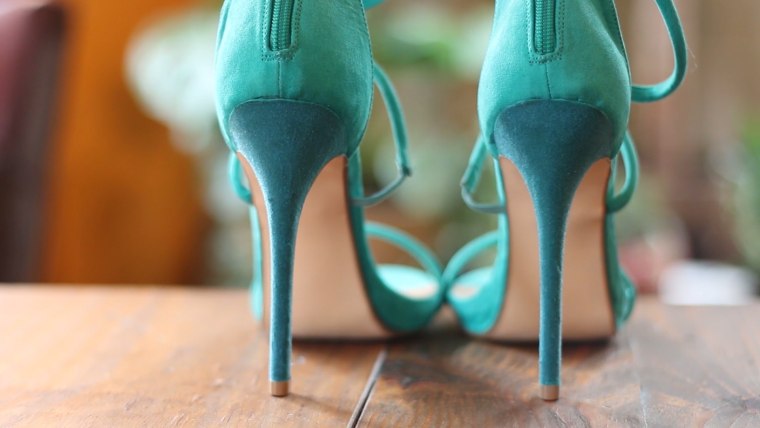 Will you be giving this a try? Let us know on Facebook, Instagram and Twitter!