Forget the hassle of taking an extra carry-on to keep a suit looking freshly pressed. As it turns out, there's an easy way to fold your suit so that it remains crease- and wrinkle-free while you travel!
The trick? Use the suit's construction to your advantage. The structured shoulders pop into each other while the silky inner lining keeps the fabric from wrinkling when it's turned inside out. Then trousers are folded delicately around the thick, cube-shaped jacket to avoid sharp or severe crease lines.
This way, when you reach your destination, you'll be ready to roll!
What you'll do: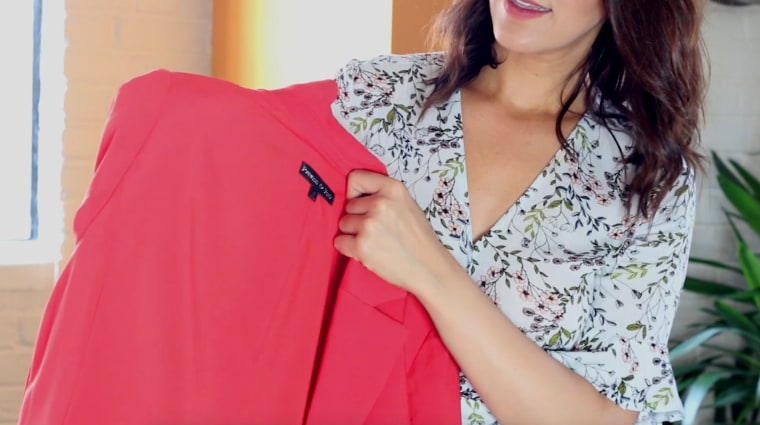 1. Unbutton your suit jacket and turn the right shoulder inside out. You'll now see the inside seam of that shoulder.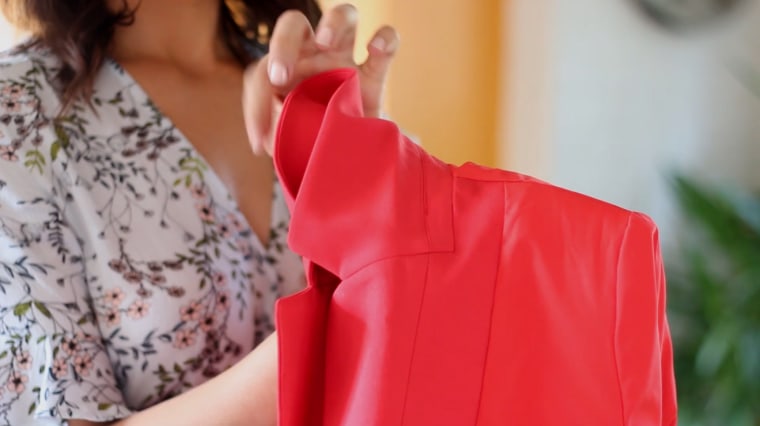 2. Tuck the left shoulder into the nook created by the right. Aim to stack each shoulder seam on top of the other. The inside of the jacket is now facing outward.
3. Fold suit in half lengthwise ensuring the front lapels are lined up and sleeves are laying flat.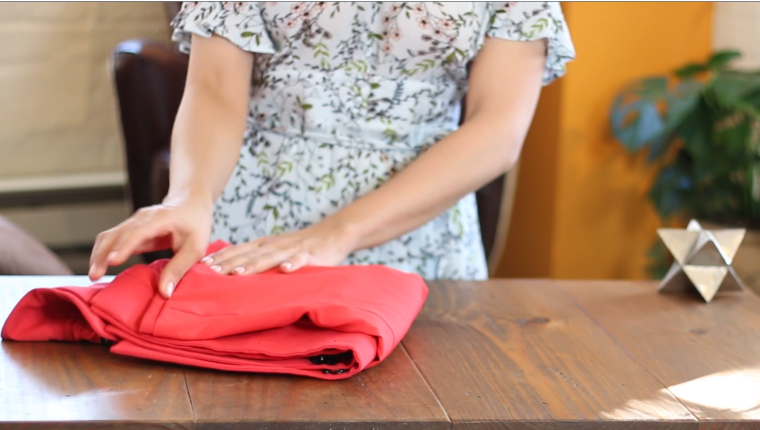 4. Fold again horizontally.
5. Now lay trousers down with side seams facing up.
6. Place folded jacket in the center of trousers.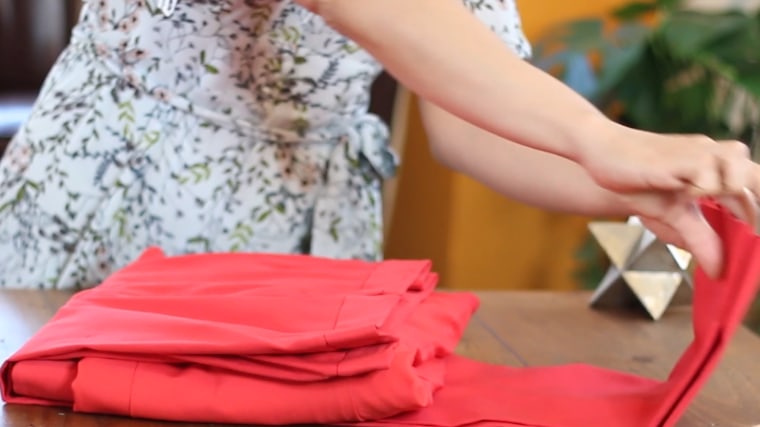 7. Fold the top and bottom of trousers over the jacket.
And simply go forth, you jet-setter, you!
Shop the look: Preston & York Alicia Stretch Twill Suiting Jacket and Pant, $99 and $59, Dillard's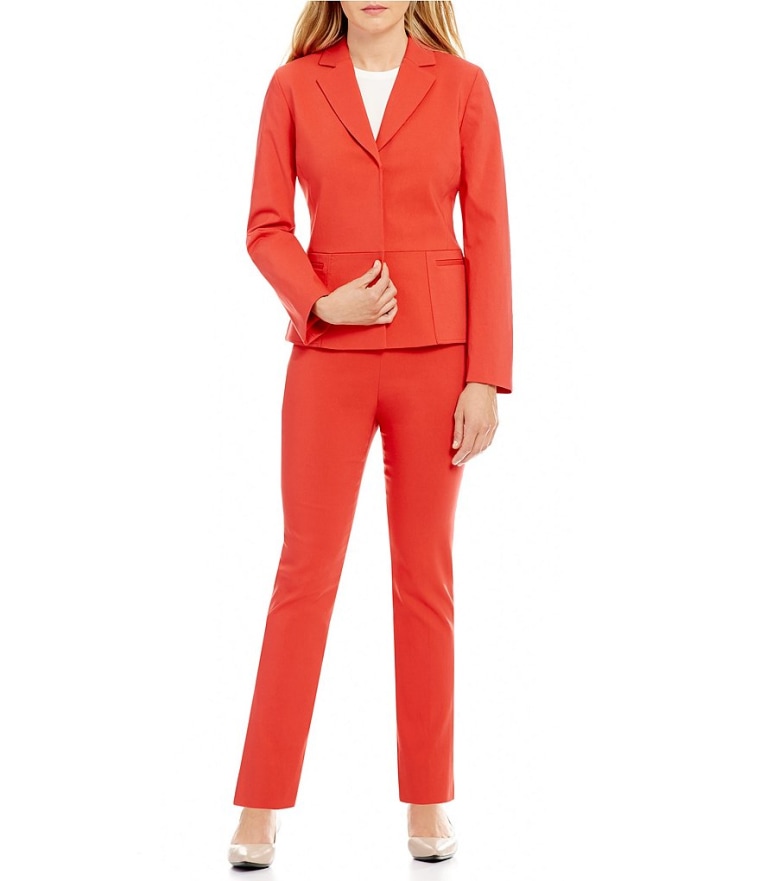 RELATED: