/ Source: TODAY Contributor
Ready, set, purge!
If you're trying to get organized in the new year, your closet is a great place to start.
"It's the perfect time to try and get your closet under control," Stephanie Sisco, home editor for Real Simple magazine, told the Fourth-Hour ladies on TODAY Wednesday.
Here's her plan of attack:
Prep for the purge by gathering your supplies: A full-length mirror so you can see how last year's purchases look now, bags, sticky notes and Sharpie markers. Label the bags: "Donate," "Tailor," "Sell" and Recycle."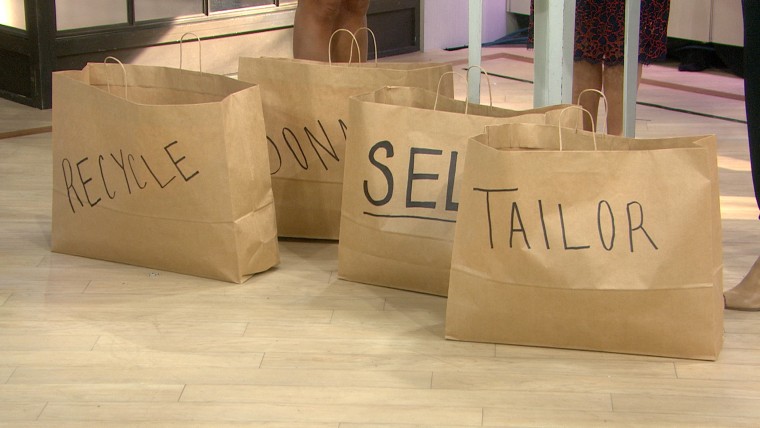 Devote a (gasp) four-hour block of time to the project. If you don't have it, break it up into one-hour chunks or invite a friend over and pop open a bottle of wine and dig in.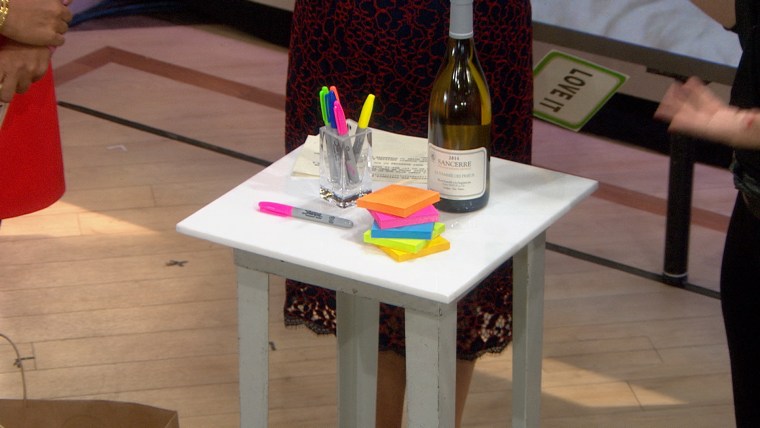 Dump everything onto your bed and start your "power purge." Pull out the clothes you know you wear and want to keep, and spend the rest of your time focusing on more questionable items in your closet.
There are several questions you can ask yourself as you consider whether you want to keep an item and hang it back up in the closet, or lose it and say goodbye forever.
RELATED: How the ultimate trick to tidying up changed my life
To prove the system works, some brave TODAY producers were put to the test.
As they considered a navy top with some pilling, Sisco asked its owner, "Do you have three other pieces of clothing that still go with it? Is it still in style?"
Other questions to consider: Does an item require the high maintenance of dry cleaning, or have you been photographed in a memorable piece too often?
Another TODAY producer brought a casual sweater she purchased to wear with jeans as part of a "supermodel chic" look. It's a staple, but it's also old.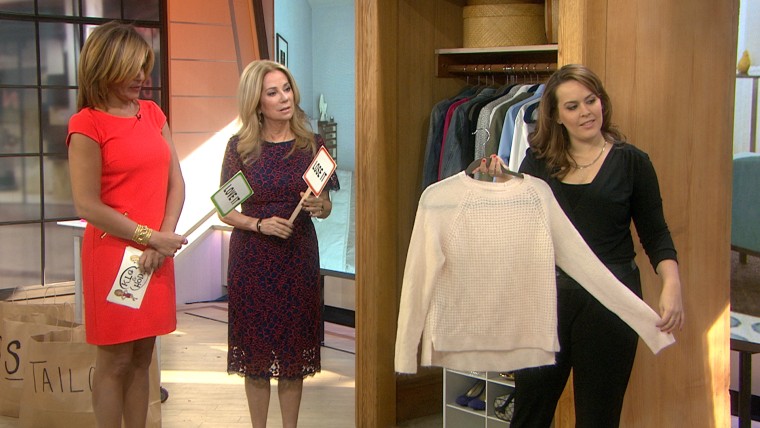 Sisco asked her how she would feel if she was wearing it when she walked down the street and happened to run into an ex-boyfriend. "I would definitely be very upset about that," she said.
That might be the perfect test for everything we own.
Here's to a happy new year and an organized closet, neatly filled with all things that we would love to be caught in, no matter who we encounter on the street.
TODAY.com contributor Lisa A. Flam is a news and lifestyles reporter in New York. Follow her on Twitter: @lisaflam