Ever wonder how nail polish is made, or the ingredients that go into it?
TODAY Style got a peek behind the scenes at Zoya's factory in Bedford, Ohio, where the cruelty-free brand comes up with all its colors and creates, bottles and ships its nail polish.
Zoya has more than 500 shades — and counting! — and creative director Rebecca Isa is the mastermind behind all of them.
Step 1: Create the color
Isa plays with colors in her office or in the lab, choosing from many liquid pigments and micas (fine powders made up from ground metals or shell particles), which Isa calls "special effects." She adds them to a base, and once she's satisfied with the color and it goes through testing, it's re-created in a larger batch.
Fun fact: While the "in" polish colors change all the time, neutral creams are the most popular right now!
Many of the polishes are named after powerful women in history and the arts — others come from customer or employee suggestions.
Step 2: Mix the ingredients
The larger batch goes through testing, too (to make sure it's the same polish in a sweltering climate as it is in Alaska, for example) and then it's poured into a tank, which swirls the polish around and around, preparing it for bottling.
The company is known for making "healthy" nail polish, and it's 10-free, meaning it doesn't include potentially harmful chemicals such as formaldehyde, parabens or lead.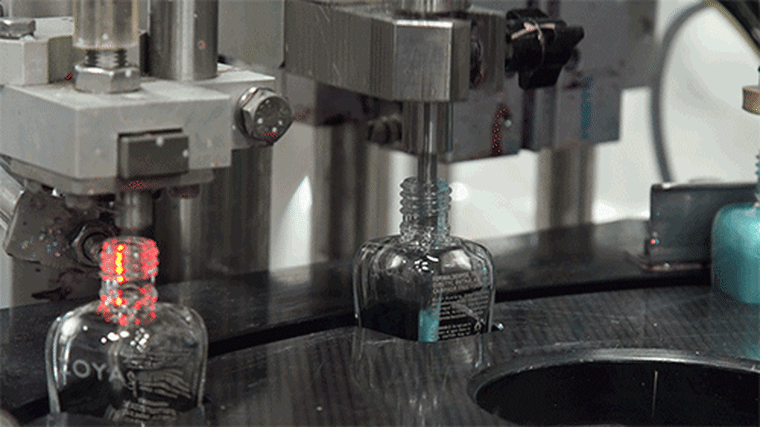 Step 3: Bottling
Before the polish goes in, a ball bearing is dropped into each bottle — that's the tiny metal ball one might hear rattling around while shaking the bottle. It helps mix up the polish.
A machine pumps the color into glass bottles. One machine can fill up to 170 bottles in a minute! Typically, Zoya produces about 170,000 bottles of polish each day.
Step 4: Brushes and Caps
The same machine applies brushes and caps. As each bottle continues down the assembly line, employees make sure they're in perfect condition before arranging them in a box.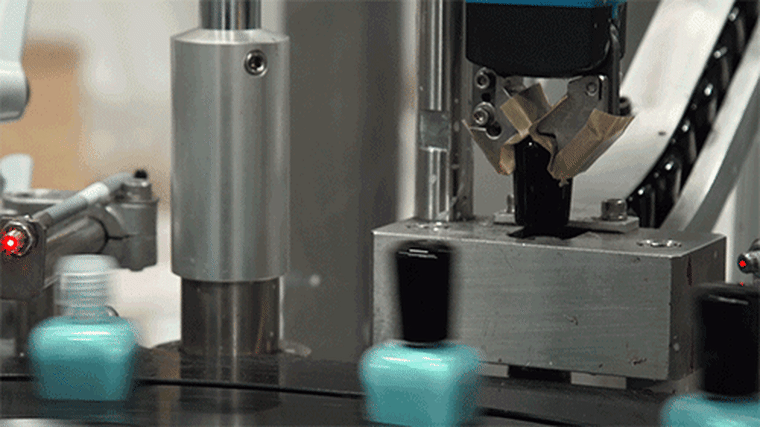 Step 5: Packaging
The polishes are brought to a packaging station, where they get bar codes and serial numbers, and are put in individual boxes.
A computer sorts the polishes into orders before they're boxed up and shipped to salons and homes around the world!
This story is part of a TODAY series called "The Follow," where we investigate how one product is created from start to finish. We've gone inside the factories of LUSH, Burt's Bees, Crayola and more. Take a look at how Yankee Candles are made in the video below!