Your mother always told you never to wear black shoes with a brown belt or to mix one bold print with another. But what are rules for if not to be broken?
Lilliana Vasquez, TODAY Style Squad member and founder of theLVGuide.com, shared her top tips for mixing and matching like a pro.
She's created three glam looks that prove it's totally possible to wear two statement-making patterns at the same time without clashing.
Fruity fun
A bold, off-the-shoulder dress in a bright lemon pattern plays into a few of this summer's biggest trends. Yellow is in and so is the off-the-shoulder look, so why not make it even more fun with a fruity print? It's attention-grabbing and screams "summer."
This print can be tricky though — what should you pair it with? The safe option would be a neutral, but why not try a printed clutch? A cute print in a complementary color could be just what this look needs to bring out the subtle green leaves in this sunny dress.
Jemma Lemon Print Off-the-Shoulder Dress, $36, Boohoo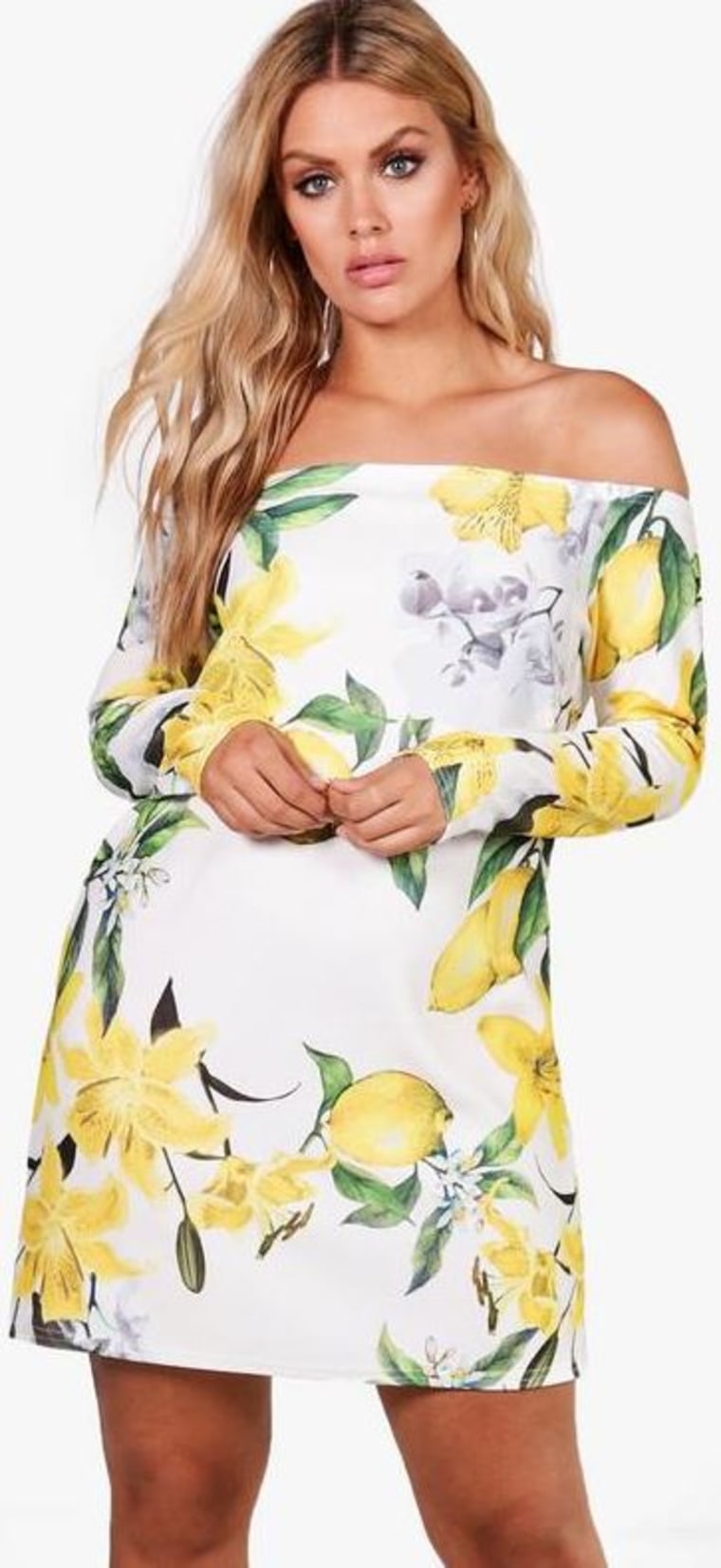 Timberlake Blue Clutch, $13, Call It Spring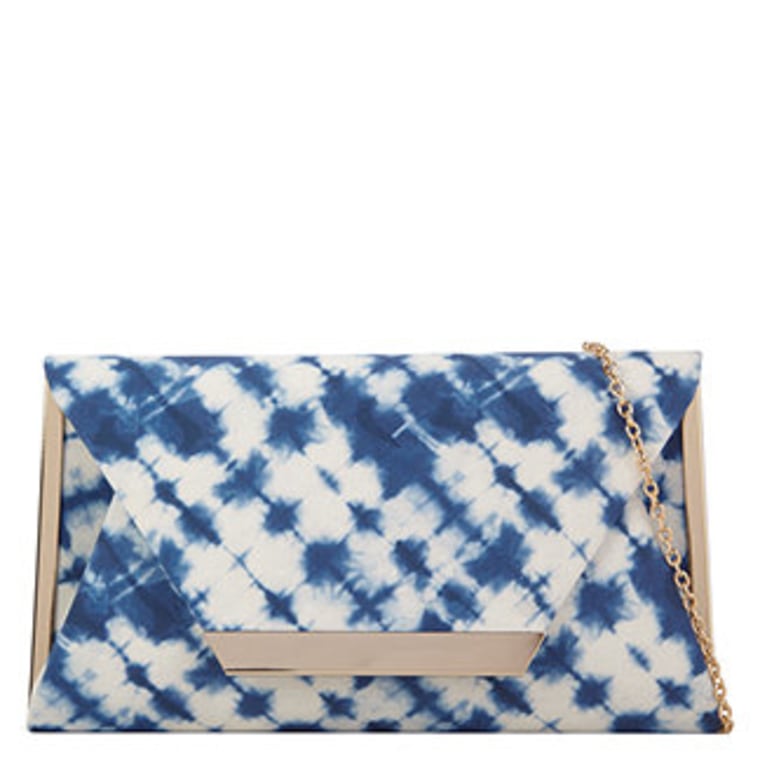 Black, white and everything nice
Stripes and florals sounds like a combo that could never work, but here's the trick: Keep it monochromatic. By picking a smaller, black-and-white stripe for the top and a bigger, black-and-white floral pattern on the bottom, the look stays cohesive. Keep it solid for accessories or choose a bright accent color.
Off-the-Shoulder Blouse, $30, H&M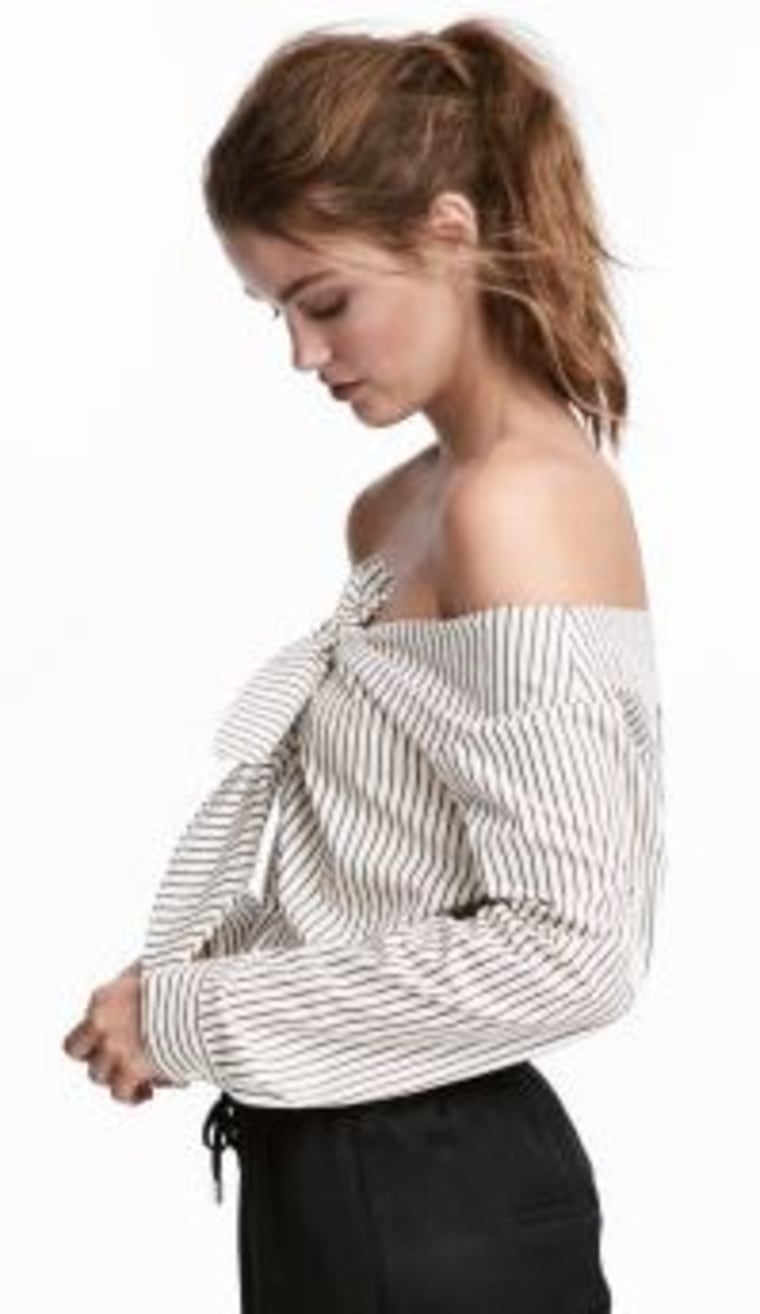 Black Floral High Waisted Pants, $57, Missguided

Dots and stripes
You can mix and match smaller patterns, too, especially if they have the same undertone. For example, this polka dot blazer and these statement shoes have a black base in common, making it completely OK to pair tiny polka dots with colorful chevron.
Polka Dot Blazer, $40, Zara (only in stores)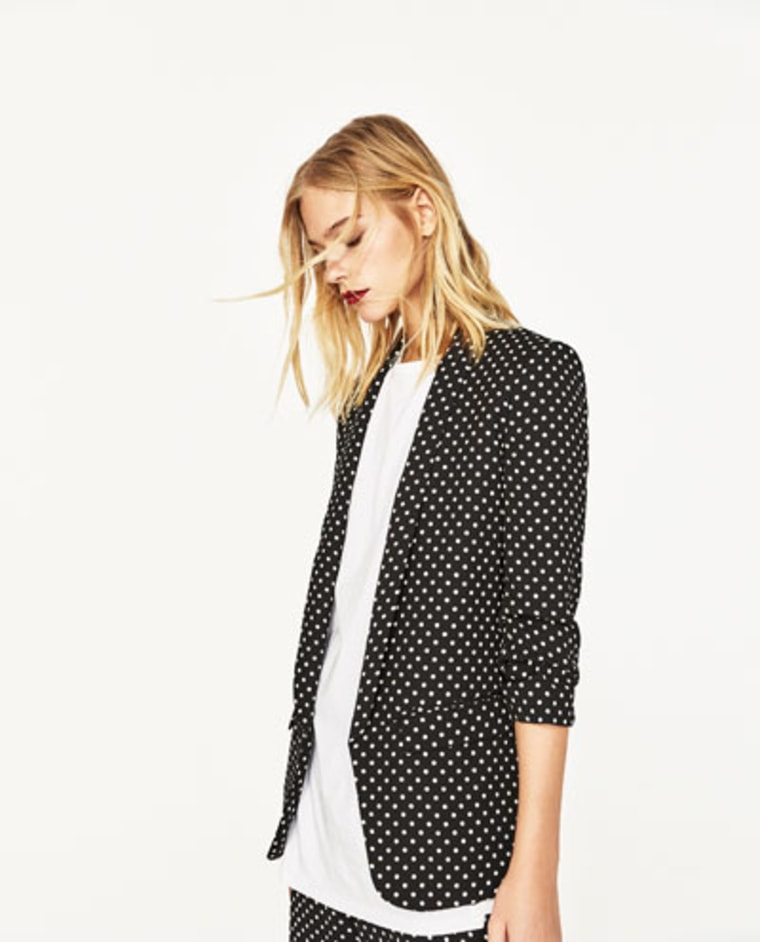 Contrast High Heel Shoes, $20, Zara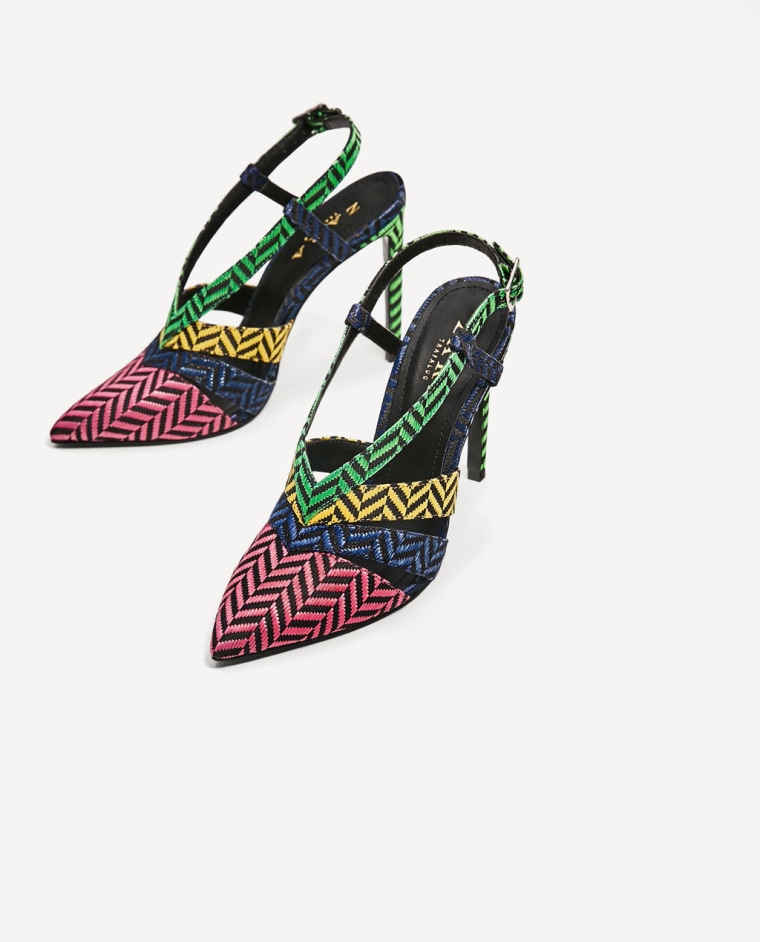 So be bold, and break the rules you thought you knew so well!