If you're pulling and tugging at your bra straps and band throughout the day, chances are you're wearing the wrong bra size. You probably already knew that, but did you know that you don't have to walk in blindly to the store? And what if you could feel more confident buying your next bra online?
Here's how to hack a bra fitting.
First, make sure you're putting it on correctly. Yes, there is a right way! If you're still fussing, then follow the steps below to get you to the best starter size before heading to the store or clicking "add to cart."
Keep in mind: Padding and fabric may affect fit, so the sizing could need slight adjustments. And should one breast be slightly bigger than the other (like most of us), always account for the larger size for best fit.
What you'll need:
Measuring tape
Non-padded bra
What you'll do:
1. Put on a non-padded bra. This will help lift breasts, but not alter the size. Measure without a shirt on if you can.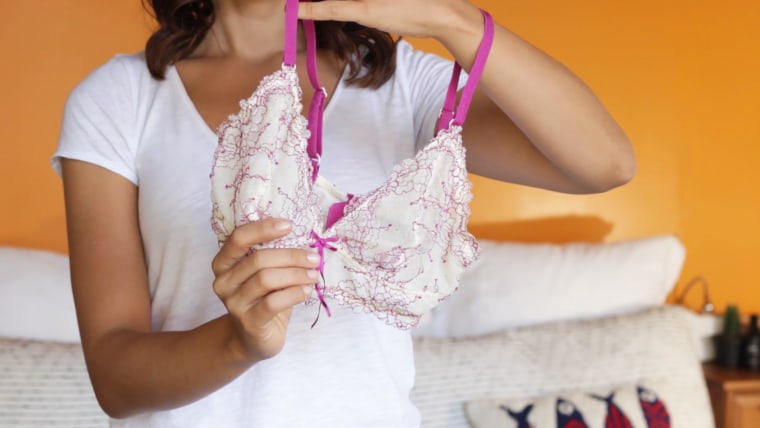 2. Your first measurement is right below your breast. Make sure tape is parallel to the floor and find your your chest measurement. Ours is 30.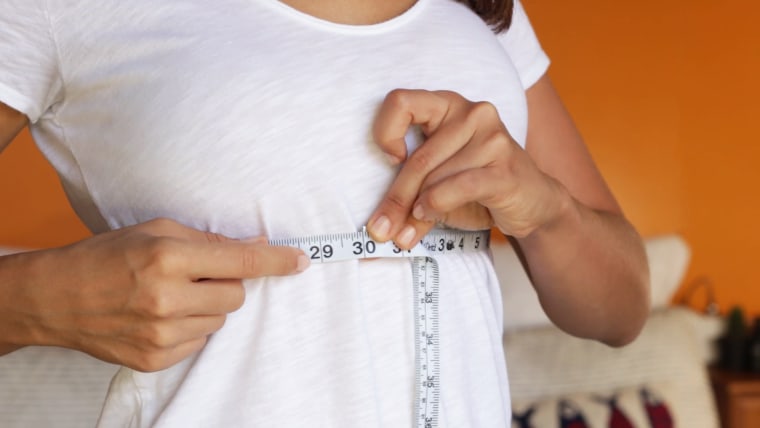 3. Add four if it's an even number, five if it's odd. This is your band size. In the example here, ours is 34.
4. Your second measurement is your bust size. Measure around the fullest part, we're looking at 33 inches.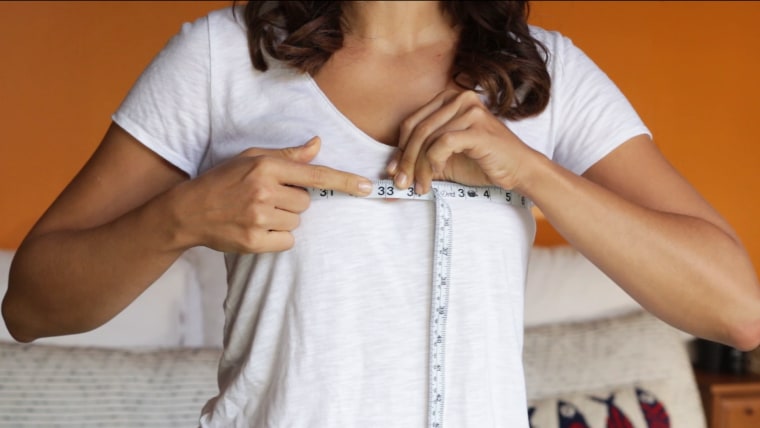 5. Next, subtract the initial chest measurement from the bust measurement. Ours would be 33 - 30 = 3.
6. Each cup size is about one inch. So 1 inch is a size A, 2 inches is B, 3 inches is C, etc. In this case, we're a C.
7. Combine the band size with your bust letter to get your bra size. So, we would bring a 34C to the dressing room to start!
We love this method to get you one step closer to a great fitting bra, but do remember that sometimes the experts know best.
The best thing about going for an in-person fitting is trying new bra styles.
"Perhaps you always thought you needed a minimizer only to find out that a sexy lace demi cup actually makes you look smaller," explained bra expert Jenny Altman. "Your straps may always slip off of your shoulder and an in-store expert may suggest that a racerback is the best option for you."
Ready to shop? Check out these top styles.
This article was originally published on Nov. 22, 2017.