Your purse is the hardest-working item in your wardrobe.
Not only does it carry your phone, wallet, keys, makeup bag, tissues, granola bar and everything else you take with you on a daily basis, but it also gets thrown around quite a bit. No wonder the straps look so worn out!
Whether they're scuffed, torn or just plain dirty, it's a shame to toss your go-to bag just because it looks a little old — especially if it already coordinates with everything in your closet.
You only need one thing to conceal any and all flaws on the straps: ribbon! And here's where the creativity comes in. There's always the option of matching the original color, but there's also different colors, textures or patterns to play with. Leather and suede varieties from the craft store work especially well with this trick.
Take a look at the women who have inspired handbags throughout history.
And, after a few months, if your fix is starting to show some signs of wear, it's really easy to DIY again. Talk about tightening the purse strings!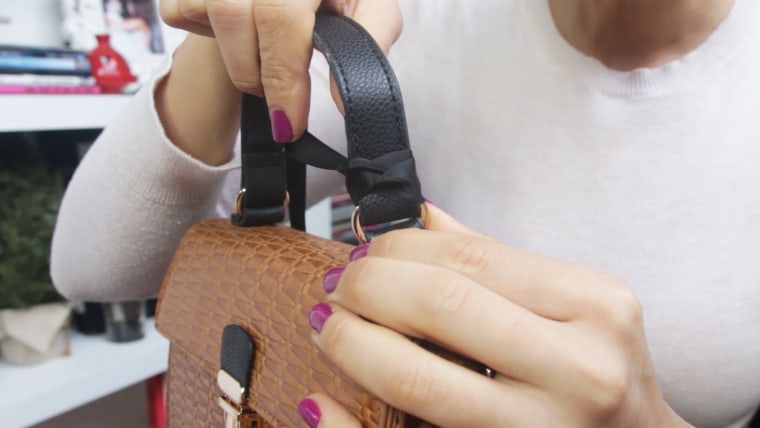 What you'll need:
Fabric ribbon (you can also use leather ribbon)
What you'll do:
1. Measure enough ribbon to cover six times the length of your straps.
2. Use glue to adhere ribbon onto the inner seam of the strap closest to the hardware.
3. Begin tying knots, making sure to cover the width of the strap.
4. Continue along the length until you reach the opposite end.
5. Tie and glue the end on the inner seam of the strap closest to the hardware.
And that's it! It's like treating your hardest-working accessory to a day at the spa.